Ovato Is Changing The Rewards & Loyalty Industry By Putting Consumers and Merchants On The Blockchain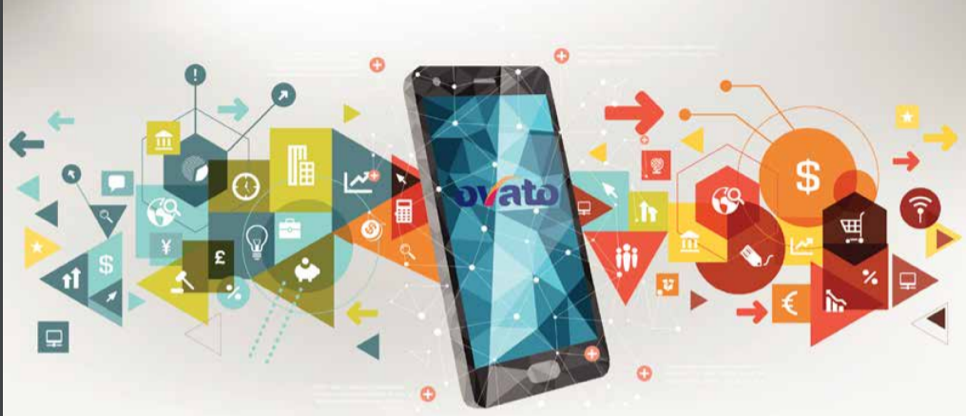 Blockchain technology and digital currencies may still be at the early phase of mass adoption, with many industries still resisting the pull toward decentralization. The $65B loyalty and rewards industry is another sector that has been slow to adapt to the changes of digital marketing and tech-savvy consumerism.
Ovato is taking on the global shopping, rewards, and loyalty industry with their very own consumer and merchant network based on a decentralized blockchain and Ovato (OVT) utility token.
The creative minds at Ovato have developed a network that will better reward customers by putting loyalty rewards and incentives for their shopping experience on the blockchain.
Ovato's network will allow customers to receive their loyalty rewards instantly, and merchants will eliminate wasteful spending by reducing losses from unclaimed and voided rewards.
Ovato is using the blockchain, digital currency, and smart contracts to make shopping rewarding — for consumers, advertisers, and merchants
The overall consumer industry has been turned upside down with the advent of new digital channels that have changed the way people consume content and purchase retail goods.
Now more than ever, consumers are drawn to social media and other digital platforms for information and goods that are relevant to their interests. Ovato is capitalizing on these developments by using blockchain technology to both rewards consumers for shopping and also help merchants better connect with customers.
Ovato plans to use the decentralized ledger, the blockchain, to record transactions between consumers and merchants. Using smart contracts, consumers are now instantly and more effectively rewarded for shopping within a connected ecosystem of merchants across the globe.
In addition to using the blockchain and smart contracts, Ovato is also featuring the Ovato token (OVT) as digital rewards token that is distributed to customers, social media influencers, and merchants for their purchases, rebates, referrals, social shares, and more.
Rewarding Consumers For More Than Just Shopping
Billions of dollars are wasted each year in unclaimed rewards — hurting both customers and merchants. Part of this problem stems from the fractured nature of the current rewards industry.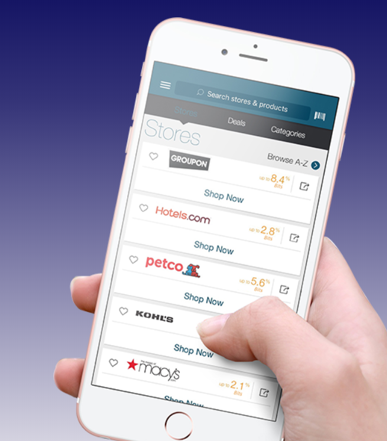 Each store, company, and brand carry their own exclusive rewards program — meaning rewards earned for one store cannot be used for purchases in a different store.
Ovato is building a global network of merchants that will use Ovato's blockchain to record and reward customers using smart contracts. Customers will be rewarded via a universal rewards token — Ovato (OVT) — which can be redeemed and exchanged using Ovato's Bitovation network at any store or merchant in the greater Ovato shopping network.
Not only is Ovato planning to reward consumers for their purchases, consumers are also rewarded for their attention and activities online. For example, Ovato has plans to reward consumers for sharing and referring digital content from merchants. In addition to rewarding consumers for sharing marketing content, Ovato is also rewarding social media influencers and bloggers using a similar model.
Helping Merchants Connect With More Customers Using Blockchain
Ovato is more than just a consumer-facing platform, it is also a network that benefits merchants by helping them connect to customers, deliver better rewards to their loyal customers, and also reduce wasteful spending.
Last year, the rewards and loyalty industry grew to $65B — and is projected to grow to over $100B by the year 2020. Merchants and brands that most effectively use rewards and loyalty stand to gain the most in the years ahead.
Merchants on the Ovato network will have greater access to data that records the behaviors and transactions of consumers — an incredible advantage to better understanding the interests and needs of customers. This is critical for targeting and retargeting relevant audiences across multiple social channels.
Using this data, merchants can better track and reward their loyal customers with rewards that are granted using smart contracts. Using blockchain and smart contracts, customers and merchants can now transact rewards instantly — making the shopping and rewards experience seamless.
Ovato is also developing a platform for specifically for rewarding social media influencers — a critical channel for reaching the 2.8 billion tech-savvy consumers that use social media on a daily basis.
The need for clever and meaningful digital marketing through relevant social channels is ever more apparent using Ovato's market research:
74% of internet users discover products and services on social networks
49% of people rely on influencer opinions when making a buying a decision
59% of companies plan to increase budgets for influencer marketing in 2018
2.88 billion consumers use social media on a daily basis
If the Ovato team continues to deliver on their roadmap, then both consumers and merchants have significant potential to save and earn more from their spending in shopping and selling online via the Ovato network.
The Ovato Token and Public Sale
The Ovato token is an ERC20 utility token that will be used for actions within the Ovato ecosystem. Here are some of the use-cases of the Ovato (OVT) token:
Digital currency for transactions between consumers and Ovato merchants
Rewards token distributed to consumers for shopping and social interactions
Creation and self-promotion campaigns for influencers
Donations for streamers and bloggers
Purchasing of tools for channel development
Payment method for marketing contracts
Purchase of marketing content for brands and merchants
If you are interested in Ovato's potential to disrupt and change the way consumers and merchants interact with one another using blockchain technology, you can get involved in Ovato's token pre-sale.
The first presale began March 7th and ends March 26th (or until the hard cap of 5M OVT is reached). Early investors still have time to participate.
Here are some details about the Ovato (OVT) pre-sale:
Price: $0.95 = 1 OVT
First Presale Hardcap = 5M OVT
Min. Contribution = 1000 OVT
Accepted cryptocurrencies: BTC, ETH, LTC, DASH
The next token sale begins on March 27th, and OVT will be sold at a higher price at that time.
As always, do your own diligence and research before investing. If you want to learn more about Ovato, check out the following links below.
Ovato Homepage: https://www.ovato.com/
White Paper: https://www.ovato.com/#wp
Token Sale: https://www.ovato.com/#ico
Disclaimer: This article should not be taken as, and is not intended to provide, investment advice. Global Coin Report and/or its affiliates, employees, writers, and subcontractors are cryptocurrency investors and from time to time may or may not have holdings in some of the coins or tokens they cover. Please conduct your own thorough research before investing in any cryptocurrency and read our full disclaimer.
Lite.IM Dethrones Facebook After Integrating Crypto Wallet With Popular Messaging Platforms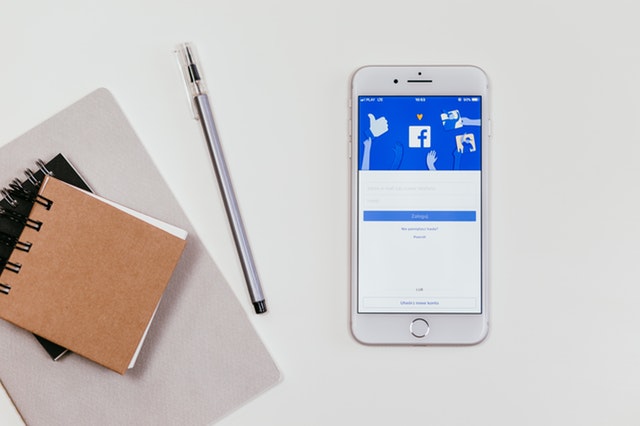 With the crypto markets in turmoil, especially after news about a potential hack at Cryptopia, traders and investors need to turn their attention away from day trading.  Instead, crypto traders really need to think long-term and identify projects that are sure to win in the long-term.  In particular, one crypto company is making major headlines after winning an all-important technology battle against the mighty Facebook.  That company is Zulu Republic (ZTX).
Zulu Republic Develops Lite.IM
Zulu Republic is an ecosystem of blockchain tools and platforms, designed as a place where people, businesses, and organizations can thrive on their own terms.  And indeed, Zulu Republic has hit a grand slam with their development of Lite.IM.
Lite.IM is a crypto wallet that has been integrated with several of the most popular messaging platforms such as Facebook Messenger and Telegram.  In addition, users in the U.S. and Canada can also exchange and manage crypto balances through SMS.  Although not all cryptocurrencies are available, the team has selected four of the most popular currencies which include Litecoin (LTC), Ethereum (ETH), Bitcoin (BTC), and the native currency of Zulu Republic (ZTX).
Telegram and Facebook Messenger are extremely popular platforms.  But, potentially even more exciting news, is that the Lite.IM team plan to announce WhatsApp integration in the next 1-2 weeks.  There is a reason why Facebook acquired WhatsApp in 2014, for…
An In-depth Review of the New SuchApp Messaging App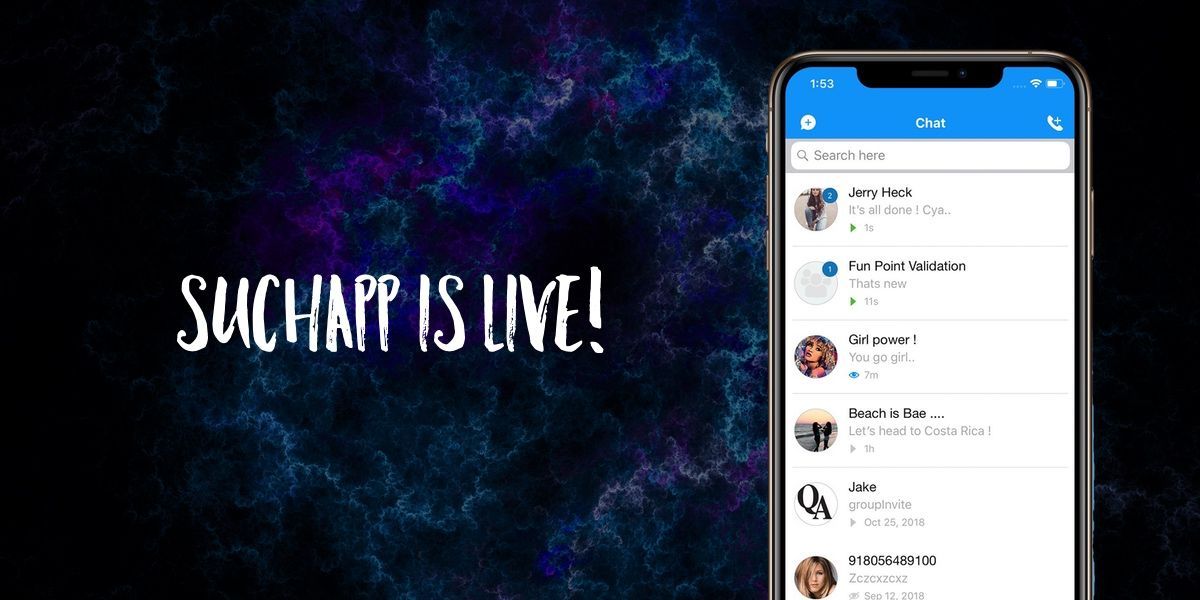 SuchApp has launched and with that comes the next generation of a multi-functioning messaging app which will open doors to targeted communication with individuals and groups. There is unlimited potential in business growth and advertising as well as interactive campaigns and communication with a broad audience.
Join A Group
There is a growing list of groups being developed by leaders and influencers who see the potential for targeted growth in their sectors. Retail and Commercial business owners want to be where the people are, and SuchApp has diverse functionality to reach a global marketplace. What's more, SuchApp offers uncapped groups, meaning an you have the ability to communicate and network with an unlimited number of people in your target groups.
There are three different types of groups: private, open and secure. What differentiates between them is the ability to keep it open to the public, be invite-only, or launch secure closed groups.
One of our popular open groups is Dogs. Small businesses are beginning to promote their products or services. Large businesses can share their latest sales. The Dogs group invites dog lovers, groomers, pet supply businesses, veterinarians, dog sitters. Like-minded people can find a local dog park and hang out.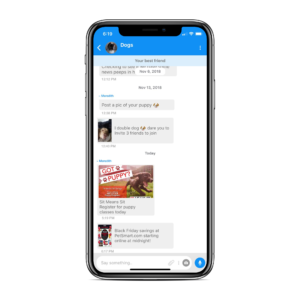 Continue Reading
How to Buy Apple Products with Bitcoins
The Apple keynote presentation is an event that all Apple geeks look forward to. In this event, a ton of announcements are made regarding Apple's new products that are coming out. A few days ago, Apple announced its new line of brand-new and innovative iPhones along with iOS 12. Apple has been pushing quality products for the longest time and now is not an exception. These brand new iPhone XR, XS, and XS Max are looking as sleek as ever. Looking to get one of these sleek new phones? Want to get Apple products with bitcoins?
On Paxful, there are over 350 payment methods currently available, and one of those payment methods might just be able to get you an iPhone. Be assured that using this method is extremely easy and safe. I'm going to teach you how to do it, step-by-step.
How to obtain your Apple products with bitcoins
If you don't already have a Paxful account, you should probably go make one now. Don't worry, it's extremely easy and it's incredibly fast. You even get your own free bitcoin wallet upon registering an account. You'll then need to buy bitcoins to fund your wallet.
After loading your wallet, you can proceed to look for offers to buy gift…