PinkDate: A Startup Powered by Cryptocurrency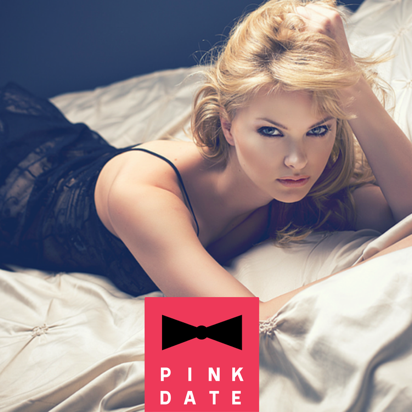 With the passage of new SESTA and FOSTA laws, the US government is hurting sex workers.
PinkDate, a startup powered by cryptocurrency, is fighting back by fighting trafficking.
The badly written 'anti-trafficking' laws, known as SESTA and FOSTA, have made the lives of escorts increasingly vulnerable as various third-party websites and tools used to find and verify safe clients have now closed down.
PinkDate a startup raising money via a security token share ICO is launching an all-in-one global escorting platform. This platform will deploy encryption, anonymity, and crypto. It is actively designed to be able to operate worldwide, even in countries where governments are not friendly to this type of operations. This platform will save lives because it requires all parties to be verified and ensures that all are of-age and consenting – not trafficked.
PinkDate combines an ethical approach, advanced technology, and a profit motive. It's the project that wasn't envisioned when you first heard of Bitcoin. But with its privacy aspects in a marketplace that values privacy and confidentiality, it is exactly what the world needs.
SESTA – Harmful and Unintended Consequences
Under the pretense of fighting sex traffickers, the Congress has struck a blow to both an open Internet and fundamental free speech rights. As a consequence of the newly passed SESTA/FOSTA, it is now illegal for a website to 'promote' or 'facilitate', even accidentally, anything related to escorting.
Websites such as Backpage and Cityvibe, which were explicit escort advertisement platforms, have shut down their sites in response to these new laws. Several other forums dedicated to the industry have also closed, including ones listing verified clients, escort agencies, legal help and health advice and those offering guidance on how people participating in the industry can stay safe.
The law is so expansive that a blogger academically discussing escort work could possibly open themselves up to prosecution. It is a remarkable violation of first amendment rights, forced upon those who can least defend themselves.
Although purportedly 'helping' trafficking victims, this government overreach actually means workers are being forced back into pre-Internet models of street work, pimping, and abuse.
These new laws have robbed escorts of their ability to act as self-sufficient entrepreneurs. They no longer have the ability to control their own advertising, screening, verification and booking from behind the safety of a WiFi connection.
Police are now realizing that this law makes their job more difficult. It's actually much more difficult to catch the bad guys, the traffickers. This unintended consequence is exactly what escorts and advocates had warned for months before the bill was voted into law.
Congress has crafted a law that earns them good press but ultimately makes the original problem worse. And the legislation has dramatic and negative impacts for a wide range of innocent bystanders, threatening not only their livelihoods but also their lives.
What PinkDate Offers –  Beyond SESTA and FOSTA
Even before the new SESTA/FOSTA legislation, PinkDate was poised to revolutionize the way escorts and clients connect. When it launches in late June 2018, it will be the only secure all-in-one platform for a $157 billion global market. And it will make the escorting marketplace not just more convenient, but safer and more confidential. It's been called the ultimate productivity web app for escorts.
Prior to the FOSTA takedowns, listing and advertising hubs like Backpage and Cityvibe dominated for years. The listing or advertising model made the various steps required to set up a 'date' quite complex. An escort would invest time, and often money, into her own listings, paying up to $2,000 a month in advertising. Then, when a client responded, communication was taken offline from the listing site and into non-secure email or texting.
In order to verify that the client was safe to meet, initial contact involved mutual verification, usually by both parties' insecure texting of confidential information to persons unknown. Then that was followed by more texting back-and-forth to establish a mutually agreeable day, time, and place…. all very time-consuming. In fact, escorts report that they spend as much as 70% of their time on non-billable activities such as communicating and scheduling with clients.
And even after this lengthy process, there was still the risk of either party being a no-show or 'time-waster' with little or no recourse in that scenario.
Review sites were previously available to rate escorts and clients, but since SESTA/FOSTA, many have shut down due to the fear of sanctions. For escorts, the risk of making an appointment with an undesirable person or facing robbery, assault or worse was, and still is, high. And the only way escorts felt they were able to keep themselves safe was by sharing in private lists, using escort-related verification/rating sites, or paying very high fees to escort agencies.
PinkDate Escorting Platform Offers a New Model
In contrast, PinkDate offers a new model in the form of an all-in-one platform, a productivity web app for escorts and a confidential booking tool for clients.
Some of the main features include:
1) All users, clients, and escorts, are verified by PinkDate
2) Users participate in a simple two-way rating system (like an Uber rating)
3) Clients can see an escort's schedule on the site, with the ability to instant-book
4) Clients are given the option to pay in cash or cryptocurrency
5) Escorts pay no listing fees. PinkDate only charges a modest 20% fee when a successful date occurs. Currently, escort agencies charge as much as 50%.
6) If details need to be worked out, they can be handled in-app without users having to share their actual contact information. No more need for fake e-mails or burner phones and the subsequent insecurity that instills in escorts.
Even before SESTA these benefits made PinkDate a killer app and a great investment. Before the laws were passed, PinkDate was already receiving excellent feedback from both escort and client focus groups.
And now that SESTA/FOSTA has passed, the need for PinkDate has grown even more. The platform's true 'killer feature' is robust privacy, resistant even to government actors.
Leveraging Crypto and Privacy Technology
PinkDate is a centralized company, dedicated to connecting consenting adults. Unfortunately, because most jurisdictions equate escorting with trafficking, it cannot operate openly like Uber or Tinder.
As a result, PinkDate has taken extensive measures to be able to operate in any jurisdictional environment by implementing the following:
1) The core team is completely anonymous. The company has no physical address to raid or to deliver a subpoena, as happened to Eros.
2) PinkDate maintains no equipment or servers in North America; any servers are accessible only via encrypted connections and hidden behind Tor relays.
3) All servers and infrastructure were designed and engineered to be untraceable and all data is encrypted. Minimal information about users is retained in temporary memory and solely for ongoing functional operations. The underlying security setup is impressive and novel.
4) PinkDate has improved upon earlier PirateBay and other DarkNet operations and PinkDate domains are hosted in censorship-resistant countries and can survive any attempt at a takedown.
5) The developers, designers, programming team, engineers, marketing team, and other remote personnel are all paid anonymously via crypto.
PinkDate raised Pre-ICO seed money anonymously via Monero. Crowdsourcing capital for a venture like this is only possible with crypto, showing great insight by the founders.
The seed money raised in the Pre-ICO has been used to build-out the security infrastructure and to create a working version of the web app, marketing, and other necessary upfront expenses. The founder has insisted that a working version of the app be ready before the start of the ICO.
The ICO, as the next fundraising round, will be used to build infrastructure for further growth, to securely handle increasing traffic and, aggressive marketing to rapidly sign up both clients and escorts in multiple cities. PinkDate operations will start with Toronto, Montreal, and Chicago, then expand to other USA cities, and internationally in 2019.
User acquisition strategy involves both advertising and signup bonuses and incentives for both escorts and clients. These incentives will include discounts for clients on their first booked date and new client-referral bonuses as well as incentives for escorts.
For escorts, PinkDate will provide a variety of incentives including advertising rebates, referral bonuses for bringing in new escorts, frequent dating bonuses, and occasional promotional incentives.
The ICO Investment Opportunity
The company founders are experienced entrepreneurs and are aware of the risks involved for early investors in a venture like this. As security experts, they are privacy-oriented and advocated for early investors to use Monero for enhanced privacy. The encouragement to utilize Monero increased investor friction and made it more difficult to raise large amounts of money. However, offering privacy to investors is consistent with a company that considers privacy a core value.
In order to reward investors, PinkDate's  June 27 ICO is essentially a public offering to buy shares in the company. These PDP token shares, released as an ECR20 token, give token holders equity and pay out dividends on a quarterly basis.
The return for investors is 50% of profits in the form of dividends paid every three months. The projections in the PinkDate white paper estimate an annual profit of $30 million a year by end of year three. And note that those projections were prepared before FOSTA eliminated virtually every other online platform related to escort work in the US.
The price for the ICO token shares is $0.588. But with the 20% early bonus for purchase in the first week and an additional 10% referral bonus, the effective price is a very attractive $0.45 for investors who get in before early bird limits are reached.
Of the 85 million tokens that were for sale during the Pre-ICO, about half were not purchased and were subsequently burned. Token shares offered but not sold at ICO will also be burned. The white paper projection hasn't been updated to reflect this, but the estimated annual dividend with the Pre-ICO burn would be $0.20/token (up from $0.15 pre-burn).
In my opinion as an investor with years of technology experience, those kinds of earnings could easily justify a price per share of $10 or more (based on a P/E of about 25). And that's without factoring in what is likely to be explosive growth following a successful beta launch, in a space where all serious competition no longer exists.
And the best part?
The PinkDate founders have pledged not to launch the ICO until the web app is up and running. They're actually doing a soft roll-out in Toronto before the June 27 ICO launch date.
Imagine that –  an ICO with a **fully working product**, in the cryptocurrency space where tens of millions are raised on products that won't launch for months or years (if ever).
If you're anything like me, you've been following the crypto technology space for quite some time. There are other exciting and ambitious projects out there, but for the most part, they either offer an unattractive 'utility token', or they project a payoff based on a long time horizon.
In contrast, PinkDate will be launched and facilitate transactions from the beginning. It is tackling a real-world problem that affects tens of thousands of people, one that literally cannot be solved without both crypto and cybertech. And, it is battling against government overreach in a way that will make the world a better place and positively impact lives.
Also, it just might be the investment opportunity of a lifetime.
Signup page for June 27 ICO(with 10% additional referral bonus via this link)
Signup page without referral(no bonus)
Disclaimer: This article should not be taken as, and is not intended to provide, investment advice. Global Coin Report and/or its affiliates, employees, writers, and subcontractors are cryptocurrency investors and from time to time may or may not have holdings in some of the coins or tokens they cover. Please conduct your own thorough research before investing in any cryptocurrency and read our full disclaimer.
Property Loans for Foreigners in Singapore That You Must Know About
Intending to invest in a residential or commercial property in Singapore?  
When it comes to foreigners applying for a loan in Singapore, things can be pretty hard regardless of the reason whether you need the property for personal or business purposes.  
In Singapore, buying a property is challenging, whether you are a foreigner or a native, and sometimes applying for a loan is the only way for you to afford it.  
HOW MUCH CAN YOU BORROW FOR A PROPERTY LOAN IN SINGAPORE? 
As for the Foreigner Loans, in Singapore, there is an exact amount of money you can borrow to finance the purchase of a property.  
In this sense, Singapore has the Loan to Value Ratio (LTV).  
The LTV ratio is what determines the exact amount of money you can borrow for a property loan, which changes depending on where you try to obtain the loan:  
If you are applying for a bank loan, you can borrow a maximum of 75% of the value of the property you want to purchase. That means if you are looking for a property that costs $500.000, the maximum amount of money a bank lender can give you like a loan in Singapore is going to be $375.000. 

When you are applying for a loan with a Housing…
CoinField Launches Sologenic Initial Exchange Offering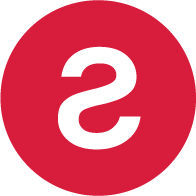 CoinField has started its Sologenic IEO, which is the first project to utilize the XRP Ledger for tokenizing stocks and ETFs. The sale will last for one week and will officially end on February 25, 2020, before SOLO trading begins on the platform.  Sologenic's native token SOLO is being offered at 0.25 USDT during the IEO.   
Earlier this month, Sologenic released the very first decentralized wallet app for SOLO, XRP, and tokenized assets to support the Sologenic ecosystem. The app is available for mobile and desktop via the Apple Store and Google Play.  The desktop version is available for Windows and Mac.
"By connecting the traditional financial markets with crypto, Sologenic will bring a significant volume to the crypto markets. The role of the Sologenic ecosystem is to facilitate the trading of a wide range of asset classes such as stocks, ETFs, and precious metals using blockchain technology. Sologenic is an ecosystem where users can tokenize, trade, and spend these digital assets using SOLO cards in real-time. The ultimate goal is to make Sologenic as decentralized as possible, where CoinField's role will be only limited to KYC and fiat ON & OFF ramping," said CoinField's CEO…
Many of the Top Sports Betting Websites for 2020 Can Be Found On Boomtown's Best Betting Page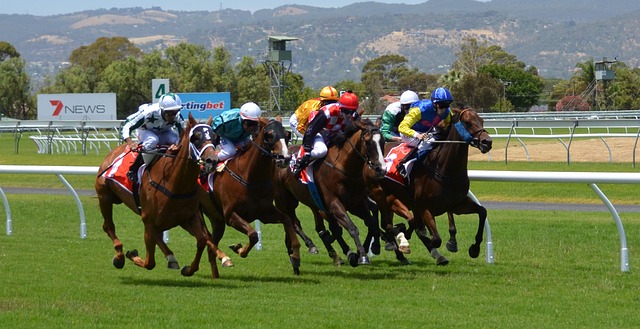 Sports betting is one of the widely known types of online gambling. With a large number of sports fans around the world, this type of gambling is one of the most sought after. The problem usually comes from when gamblers try to find the best sites out of the many available ones. Many new sports betting sites come up daily, thus making the selection process even harder. One of the best places to find top betting websites for sports is Boomtown Bingo. This platform doesn't just give users the best online casino games websites, but they also cover sports betting. As such, boomtown bingo remains a one-stop-shop for everyone who needs the best and the latest online gambling and gaming sites for all types of devices.
Performance
The performance of any website is critical. Users need to find their way around the site easily, and that can be made possible with the site structure and arrangement. Loading time is also essential. A website that always hangs thus pushing the user to refresh every time is no good. These are some of the factors that Boomtown Bingo looks into when selecting the best sites for its users. You can be sure that the new sports betting websites listed on Boomtown's platform have faster loading time, can be used easily by everyone, including those who are trying this betting for the first time.…