Soon to be released NASDAQ (NYSE) powered exchange to list XRP pairs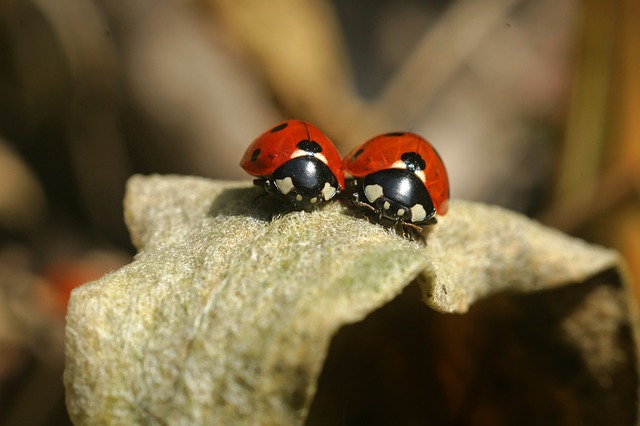 The Delta Summit took place earlier this month at Malta. It's "The Maltese Government's official blockchain and digital innovation event." Not just for Ripple or XRP (as this news is somehow related to them), this matters for all, because Malta is probably the country that's been more friendly to blockchain technology, fintech, and cryptocurrencies, so this conference is a big deal. All the big boys and VIPs from the cryptosphere concurred at Malta to be there, exchange ideas, and make new deals.
One of the most interesting announcements at the Delta Summit was DX.Exchange's. They are launching their new token (called DXCASH) alongside giving away 2.7 million USD worth of their tokens to celebrate the occasion and to encourage its community to get in the game.
Why is this important, I hear you ask? Because dx.exchange is a cryptocurrency exchange that does things differently. They are licensed to operate in Estonia, Israel, and Cyprus. It also has a partnership with NASDAQ that allows them to use NASDAQ's very own trading engine to conduct business with crypto-coins.
That means it's a fully regulated exchange in which security is guaranteed in better ways than in most others. Yes, some members of Ripple's XRP community as well as other cryptocurrencies' might not like the idea of 'regulated' that much.
Amadeo Moscata, who is dx.exchange's COO was at Malta to deliver the news, and he took the time to explain in more detail why this is a different thing.
In an interview during #DeltaSummit, https://t.co/gavrewTi9F COO @Amedeo_Moscato talks about https://t.co/gavrewTi9F Nasdaq Matching Engine, DXCash Event, Community, Platform Launch Date, regulations and crypto industry https://t.co/cM7tvQOjRM

— DX.Exchange (@DXdotExchange) October 19, 2018
Why are potential XRP pairs on DX Exchange worth celebrating? What's unique with this exchange?
DX places a lot of emphasis on customer service. They have PR and marketing departments that work in 15 different languages to make sure they are reaching each market correctly but also giving each customer the service he or she wants in the language that he or she needs. This is indeed something somewhat rare in the cryptosphere.
Also, there are no trading fees at all in Mr. Moscata's company. It's a different business model based on membership. So if you join and pay your membership (which is 10 Euro for "normal" users per month) every trade you conduct is free.
If that's not attractive enough for you, the platform includes web and mobile services. And yes, most exchanges are on the web, but most are not going mobile, and very few of those who are do it correctly.
DX.exchange expects to start using XRP as a pairing coin sometime shortly which is why it was XRP Research Center who announced all those things through their twitter account, too.
Because of the emphasis on regulation and the human aspects of crypto trading, this is a project that aims to become a community more than an exchange/trading site, and that could make all the difference in long-term because of the loyalty they could command from their users and community members.
And that starts now as these community members are getting 2.7 million USD in free DXCASH tokens, just to start. And then, not just Ripple's XRP, more cryptocurrencies would make it to the platform, which means broader reach.
This is not the biggest or more famous crypto exchange in the world right now. But their willingness to do things differently, and to put emphasis on happy customers, regulation, and a proven trading engine (remember NASDAQ is going to power them) could put them into the map very quickly.
So keep an eye out for this project, and, if you have 10 Euros to spare, we would suggest for you to go ahead and open a membership account to see for yourself if it's really that good. Imagine how would it feel to trade your favorite crypto coin, Ripple's XRP, on a fully regulated, secure and 'no fees' exchange? When great ideas show up, it's always better to get in early. Of course, this isn't financial advice, do your very own research if you wish to jump into anything.
For real-time trade alerts and a daily breakdown of the crypto markets, sign up for Elite membership!
Disclaimer: This article should not be taken as, and is not intended to provide, investment advice. Global Coin Report and/or its affiliates, employees, writers, and subcontractors are cryptocurrency investors and from time to time may or may not have holdings in some of the coins or tokens they cover. Please conduct your own thorough research before investing in any cryptocurrency and read our full disclaimer.
Image courtesy of Pixabay
The Impact of SEC Regulation and the Crypto Bear Market on Ethereum
Way back in June 2017, it was beginning to look inevitable that the flippening would occur and Ethereum would take over the top spot of cryptocurrency market caps. With smart contract capabilities and an order of magnitude more potential applications than Bitcoin, everybody was keen to jump on the Ethereum bandwagon.
Of course, a lot has changed since then.
The speculation-fueled bull run that culminated at all-time highs in late 2017 for Bitcoin and January 2018 for altcoins was unsustainable. Talk of a global paradigm shift appears laughably premature in hindsight.
Today, prices have collapsed across the entire market, with Ethereum itself breaking below $100 last December after all-time highs of $1.4k just 11 months prior. Although a mini-recovery has ensued in early 2019, the situation continues to look bleak and the reputation of cryptocurrencies for the general public is still far from stellar.
Prominent blockchain expert Peter Du, the founder of Du Capital, recently explained the crux of the problem, saying:

"Cryptocurrencies, which were once the new darling and dream of investors have now taken a backseat, given the current crypto blizzard. To be sure, maintaining hundreds of billions of dollars in valuations supported by unsecured coin issuance was…
Bexplus Trader Expert Sharing: Which Investment in Bitcoin can Make Profits?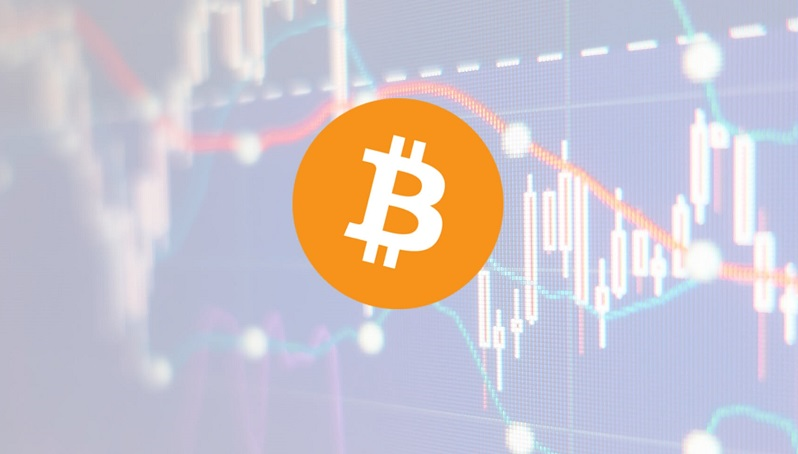 At this time last year, Bitcoin was reaching its all-time high price. However, the whole year past, its price declined by 80% since then. BTC speculators or investors don't seem to be getting tired of its "disruptive" price falling. And a lot of people that missed out on the late 2017 and early 2018 price hike, jump in the crypto world, expecting to make quite a fortune when it hits its former levels. But the story just goes the opposite way. So is it possible to profit from BTC investment? In the following part, we will explore 3 types of profitable BTC investment.
Measure 3 Common Types of BTC Investment
Invest in BTC Spot and Wait for Appreciation
Bitcoin spot trade might be the first transaction type that most investors will opt for when they just entered the cryptocurrency area. Investors can directly buy BTC with fiat currencies. The only way to earn money with BTC spot is waiting for its price rising. Unless you are a BTC believer and willing to wait for its appreciation in several years, you should turn to another type of investment.
Exchange BTC to USDT and Earn the Spread
USDT is the cryptocurrency version of US dollar and also considered as a stable cryptocurrency. Generally speaking, when the BTC, as well as other cryptocurrencies, drop, USDT may perform…
Crypto Venture UpStake is Redefining the Industry with a Proof-of-Burn Stable Coin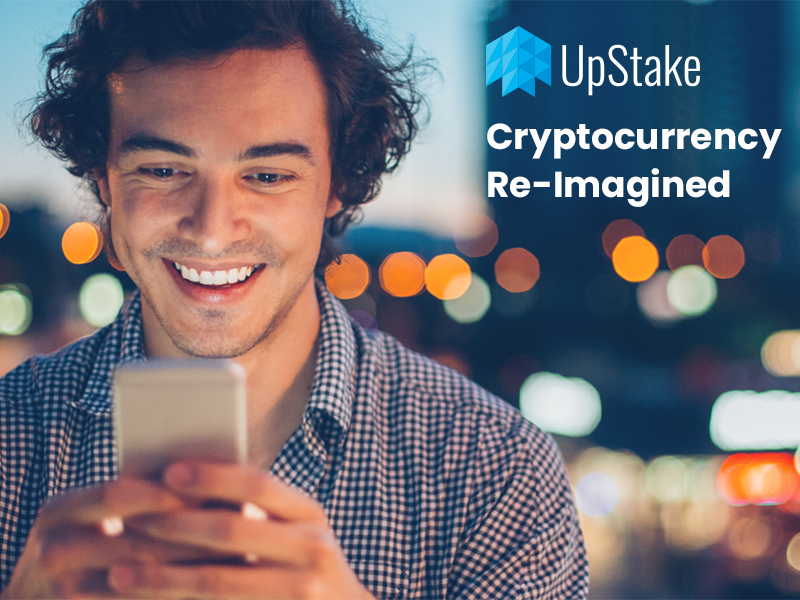 UpStake, an exciting cryptocurrency project officially launched last year, is all set to take the global crypto community by storm. Unlike hundreds of crypto ventures that fail to make any impression, UpStake is dedicated to delivering a stable digital currency that will pave the way for mass adoption around the world.
London, UK – Jan 16, 2019
London-based crypto startup UpStake is well on its way to revolutionising the global cryptocurrency industry by eliminating many of the limitations that have stifled growth for years. Launched in 2018, this promising initiative is focused on ensuring mass adoption of cryptocurrency by providing a usable, stable form of digital currency to the crypto and blockchain communities across the globe.
This proposed blockchain ecosystem is built around UpStake tokens (UPS), the platform's proprietary token. UpStake asserts that these tokens have been designed to increase in value over time, and set the stage to build great products and services which result in better user experiences.
In order to ensure continuous increase in value of UPS over time, UpStake has built a Proof-of-Burn model that burns a certain percentage of tokens sold through their exchange.  This model helps create the value that contributes to the ever-growing price point of the token. It not only enables the token price to…