Ripple CEO: Next year banks will provide custody solutions for digital assets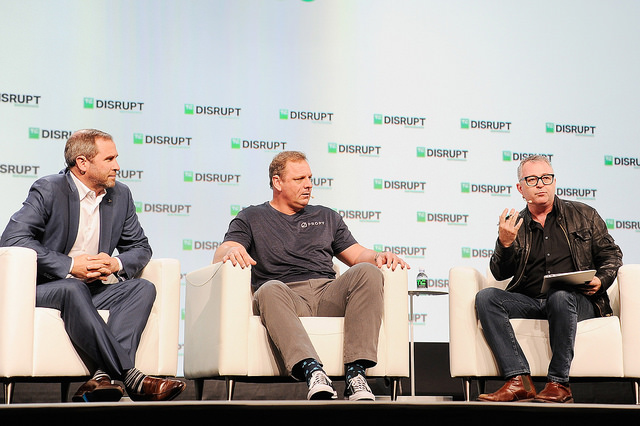 In recent time, there have been massive developments surrounding Ripple and blockchain technology. This continuous development could not be perceived as practical when anyone could talk about it last year.
Last year, the Chief Executive Officer of Ripple, Brad Garlinghouse mentioned how financial institutions like banks were going to integrate Ripple in their payment settlement, but his Public Relations team thought he was projecting little too high. In his statement at the SG FinTech festival 2018 that happened recently, Brad highlighted some of the series of developments that have taken place in the digital currency world.
Recently we have seen Ripple being implemented in the financial systems of major banks around the world and now its clients can send money across the border using the blockchain technology with ease – thanks to its framework.
Ripple, since being implanted in 2012, has been offering superior innovative implementations that have never been experienced leading to the continuous improvement of financial systems across the globe. This has had a positive effect on financial systems as transactions are done faster and efficiently enhancing customers trust in financial institutions and systems.
Considering the recent partnership between the Pan European Infrastructure, Target Instant Payment Settlement, and Ripple, it is expected the combination of the two efficient and effective systems are going to have positive outcomes.
Many Ripple clients, as well as European clients, will be able to utilize digital currencies as a medium of transacting virtual assets between digital platforms thereby increasing the use of digital money all over the world. It clearly shows how fast and advance in technology Ripple is moving.
BREAKING!
"PR said I had a overstep by projecting that within a year I have predicted financial institutions like banks will be using XRP in their payment flows.. PR team say:"Brad, Don't say things like that" It turns out I WAS RIGHT!" – Brad Garlinghousehttps://t.co/wdGZeW4alM

— 🐼 PandaRippleXRP 🐼 (@RipplePandaXRP) November 12, 2018
The Pan European infrastructure is implemented in the Central Bank of Europe which currently is the head of the financial sector for European nations that use and implement European monetary policies in the region. It is composed of 19 countries that are member's states of the European Union. The Euro is also termed as the most reliable currency in the world.
The sole purpose of the Target Instant payment system will be to create an instant platform that will enable the transaction of digital currencies all over Europe using the Central Bank of Europe.
The Central Bank will act as a  pathway that will facilitate the regulation of the transfer of settlement from one place to the other hence enhancing the transmission of cryptocurrency across the border, the world, and Europe. The current development will make it easier for many users to switch to Ripple blockchain as compared to other payment systems with time.
Ripple Blockchain Next Year
According to the CEO, financial institutions and banks will provide custody solutions for digital assets in the coming year. These custody solutions are products that are offered by the third party for storage and security purposes. Its introduction is with the expectation that it acts as the missing link between fund managers and investors who are seeking entry into the market.
Today @bgarlinghouse said that next year banks will provide custody solutions for digital asset.

— Shubham ⚡️ (@ManglaShubham94) November 12, 2018
With the development of banks, there will be more investors that will be willing to use digital currencies in their daily transactions.
If there is a possibility in the near future for IMF and Ripple Blockchain partnering and integrating their systems, it will spell good tidings in the entire blockchain and cryptocurrency ecosystem.
These could be very beneficial to the digital and financial world as it would mean that the instant digital payment system will be performed in the IMF system thereby being recognized globally and be utilized by users from different nations to transact their digital currencies across borders creating a great revolution.
With these continuous changes taking place, no one can disagree that Ripple will have a brighter 2019 considering everybody's interest is in the adoptions and partnerships that are set to revolutionize the digital world in a big way.
For real-time trade alerts and a daily breakdown of the crypto markets, sign up for Elite membership!
Disclaimer: This article should not be taken as, and is not intended to provide, investment advice. Global Coin Report and/or its affiliates, employees, writers, and subcontractors are cryptocurrency investors and from time to time may or may not have holdings in some of the coins or tokens they cover. Please conduct your own thorough research before investing in any cryptocurrency and read our full disclaimer.
Image courtesy of Flickr
The Stability is Here: USD Tether Comes to 1xBit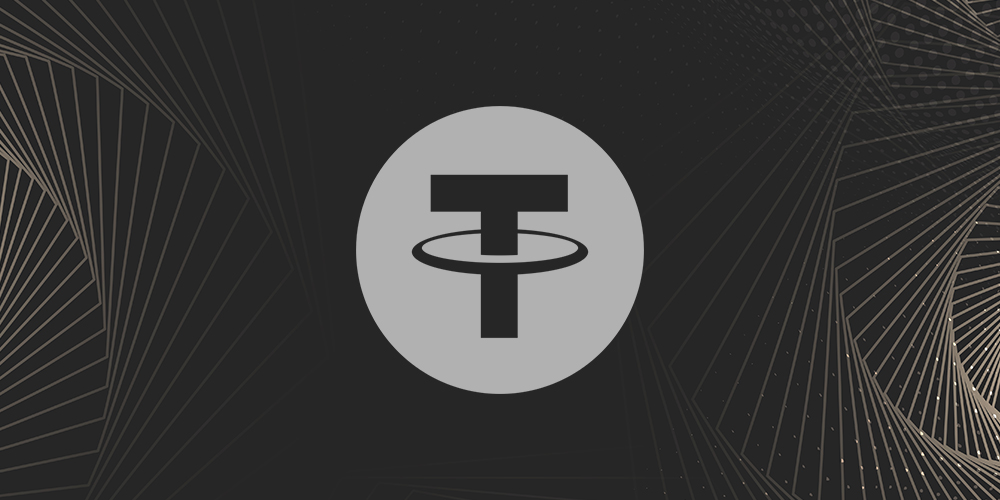 Cryptocurrencies have been stirring the interest of the general public for the last several years, mostly because of the wild price swings that yielded massive profits for the dextrous speculators. The unprecedented level of security, almost complete non-traceability, superior speed of transactions, and substantially lowers fees are among the factors that facilitated the embracement of cryptocurrencies by the millions around the globe.
But on the flip side, high volatility, inherent to digital currencies, has oftentimes dissuaded traditional investors, traders, and common users from entering the space. However, things have changed after the emergence of stablecoins, the type of cryptocurrencies explicitly designed to provide holders with a hedge against severe volatility, thanks to their direct binding to the so-called "stable" class of assets or commodities. Those assets come in the form of the traditional fiat currencies (USD, EUR, CNY) or the traded commodities (gold and other precious metals, crude oil, rubber). Over a short period of time, stablecoins became a cog in the crypto machine, with one coin currently dominating this niche.
USD Tether: stability amidst the total volatility
Similar to Bitcoin, the dominance of which has already surpassed the 70% mark, USD Tether (USDT) currently holds the upper hand among the peers. The idea concerning the issuance of a cryptocurrency that would be pegged to the US dollar, along with a basket of other traditional currencies, to provide…
Now is the Perfect Time to Become a BitStarz Affiliate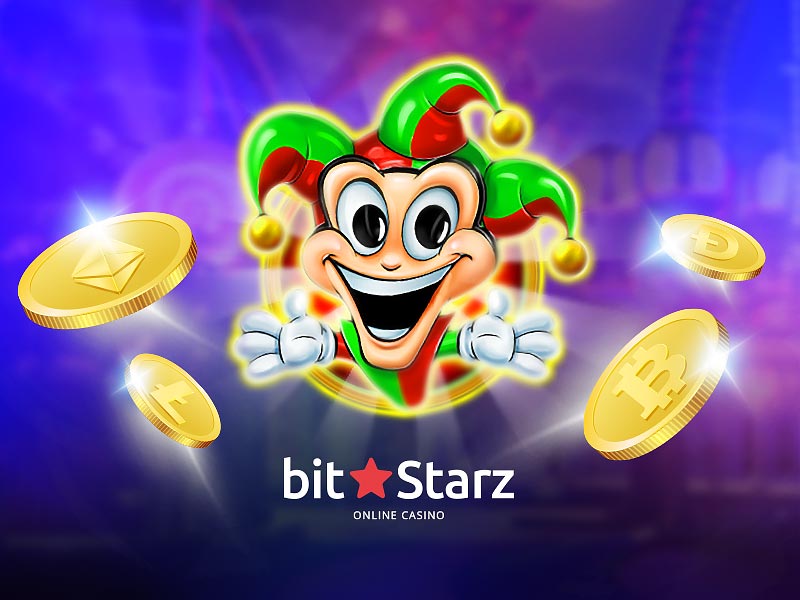 Cryptocurrency isn't just a passing fad or get rich quick scheme, it's an innovation that is changing the world as we know it. No industry has benefited more from cryptocurrencies rocket to the moon than iGaming, as it's grabbed onto the digital coin revolution with both hands.
What was once something offered by just a few niche casinos has actually catapulted the likes of BitStarz to industry superstardom. The growing benefits of Bitcoin and other cryptocurrencies used in iGaming simply can't be ignored, with affiliates now also able to reap the benefits – there simply is no better time to become a BitStarz affiliate!
Affiliate Marketing is a Money Maker
Affiliate marketing has a hand in almost every industry, even if you don't see it. In fact, from retail all the way through to ICOs, affiliate marketing has a role to play in generating business and brand awareness for companies around the globe. This certainly isn't a one way street relationship either, as affiliates under the right scheme can generate huge revenues.
Where there is iGaming there is affiliate marketing, the two just seem to go hand in hand. Long before other industries woke up to the value of affiliate marketing, iGaming was already ahead of the curve. Now, take a new innovation like crypto, which commands headlines, and mesh it with the ever popular online casino industry…
Australia progressively develops a crypto scheme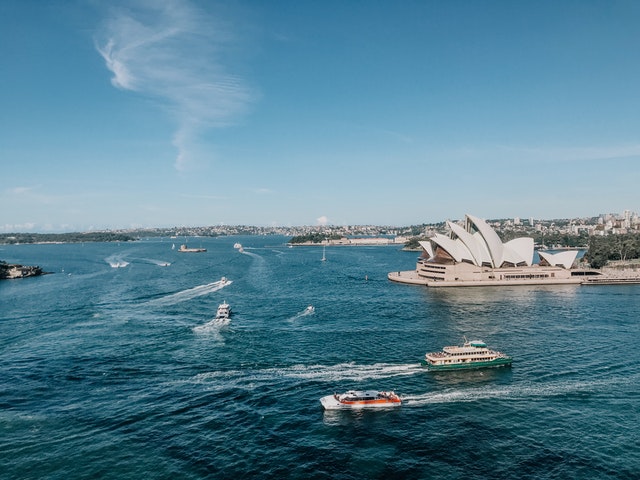 Cryptocurrency and the Bitcoin first entered our vocabulary in 2009. It has been 10 years and up to now many people recognize this terminology, however, it is not really used for payment. Despite it is slow progression worldwide, Australia is a growing market for it. Gambling and online casino is also strongly developing in Australia and it is using more digital exchanges. According to various statistics – online casino Australia is a widely researched topic and surely is attracting more and more people along with cryptocurrencies. There had been some changes in taxation and cash payments, so it is very likely that Australians will go digital and buy cryptocurrency very soon.
Australia has legalised cryptocurrency since 2017 with the support of the government. They have to be treated as property and subject to Capital Gains Tax(CGT). The change in tax law surely demonstrated how Australia is progressing towards digital.
In 2018, new cryptocurrency exchange regulations came into place and it got more complex. The new rules required exchanges to be registered with the Australian Transaction Reports and Analysis Centre (AUSTRAC) in order to prevent deceptive activity.
Australia looks ready to include Initial Coin Offerings (ICOs). They are cryptocurrency's way of community funding, which came into public back in 2014. Although it has been banned in China and criticized By the Us, Australia keeps being open to new possibilities…