Emerging Cloud Server Cryptocurrency Mining Service Splitt Experiences Rapid Growth, Attracts Ten Thousand Investors in Less than Three Months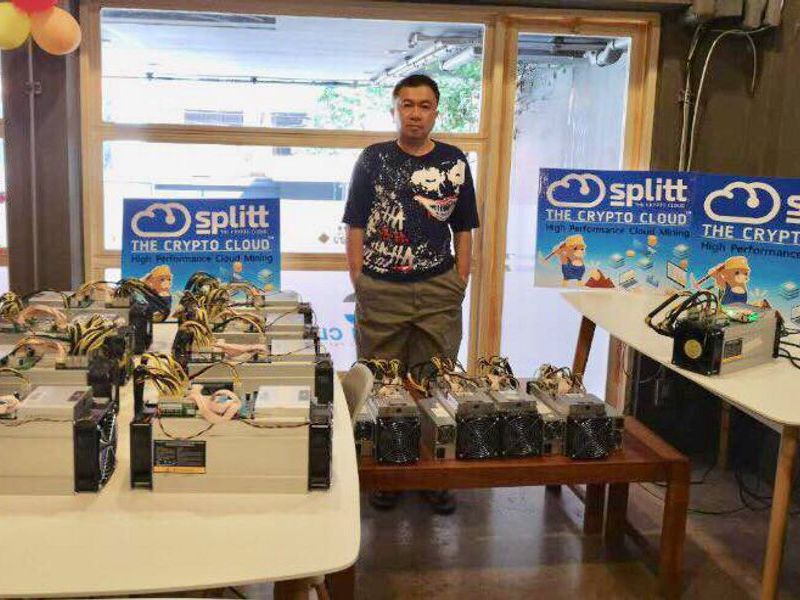 Recently launched cloud server cryptocurrency mining service, Splitt is now making the heads turn in the global crypto community. Designed to make cryptocurrency mining user-friendly and safe for all, Splitt has secured an investment of well over $5 million from more than ten thousand investors over the last three months.
November 10, 2018
Splitt, a recently launched cryptocurrency mining service equipped with a cloud server, is now taking giant strides towards becoming a highly preferred choice amongst the crypt mining enthusiasts around the world. Following its mega launch in August, Splitt has done well to secure close to one hundred thousand users and ten thousand investors in less than three months. Official sources have revealed that the company has already received an investment of more than five million for further development of the business.
As a result of drastic increase in the number of miners, bitcoin mining has become extremely competitive these days. Along with this growing competition, the bitcoin network has increased the difficulty level of solving the puzzles. As a result, it has become necessary now for the miners to up their game to stay in the race.
The crypto cloud of Splitt meets these challenges by offering mining services with ASIC integrated chips. This is considered to be the latest breakthrough in crypto mining because it is faster compared to the traditional GPU and CPU mining, and consumes less power. Splitt cloud mining requires no specialized hardware as it utilizes shared processing power from data centres.
Thousands of users have recommended Splitt as their crypto mining alternative because of the following features.
Flexible multi-algorithm cloud mining
No pool fees, no waiting for equipment and no system crashes
Hashpower is purchased and is retained for the whole contract duration.
Dedicated to transparency and discloses everything to the public
The company can be located easily and its representatives attend a number of events regularly
Mining a number of different cryptocurrencies from scrypt and proof of work algorithm coins as well as ASIC and GPU mining
Three-tier affiliate program and a lucrative bonus system
All Splitt users also have the opportunity to boost their mining contracts every week by winning Splitt Points. Moreover, the company is currently looking for a name for their Mascot and the winner coming up with the same will receive one thousand Splitt Points.
As part of the company's global expansion plan, Splitt has recently opened a fully operational office in Thailand. The office is headed by Certified Bitcoin ProfessionalMr. Taradon Kriwichet, who is available alongside his team on a daily basis to help the visitors. Interestingly, a high percentage of investors that have contributed to Splitt are from Thailand. Investors from Ghana, Italy, Germany, and Russia have also contributed generously.
"We are happy to let you know that we have received an investment of more than $5 Million to grow our business. We have been unstoppable in the recent months, with more than 95k users and 10k investors," said a senior spokesperson from Splitt. "Now, we also have a fully operational office in Thailand and much more is expected in the near future."
As a rapidly growing industry player, Splitt takes part in a number crypto conferences and forums all over the world. In recent months, the company actively participated in three key industry events and the next one is coming up soon. In October, Splitt representatives conducted a successful workshop and networking conference in Ghana.
Splitt has an ambitious future plan that includes opening a Splitt Cafe in Thailand in January 2019. To cater to a rapidly expanding pool of users, the company has recently fine-tuned their web presence. The Facebook Fan page of Splitt has also been rebranded. More latest news and updates about Splitt is available at https://splitt.co/en/news
Mentioned below are the upcoming summits to be attended by Splitt
Ghana Summit No. 2 – 24 November 2018 – Miklin Hotel Conference Room (Contact John Kaakyire – 0249791008)
star2 Italy's First-Ever Summit (with special Italian translator for Speaker CBP Taradon) – 01 December 2018 – Savoy Excelsior Palace Hotel – Contact Mr. Alex Vicini – 3296752612)
star2 Thailand Summit No. 4 – 16 December 2018 – Viva Garden Hotel (Contact Mr. Taradon Kriwichet – https://t.me/splittchat_th)
To stay up-to-date with all the latest developments, Splitt users are encouraged to subscribe to the company's Telegram Group at https://t.me/splittchat_en
The company requests all their customers to take part in an event survey by visiting the link https://splitt.co/en/forms/eventsurvey
To find out more about Splitt, please visit https://splitt.co/en/
About Splitt: Splitt offers a user-friendly alternative to cryptocurrency mining from home at any time. It is suitable for amateurs as well as cryptocurrency experts working on a larger scale. The cloud mining service offers a fresh alternative to traditional means of cryptocurrency mining. The company's priority is to offer a standardized, highly reliable, and high-performance cloud computing environment in all of the fifteen cities they serve at present.
Contact: Gerald Snief
Email: gerald.snief@splitt.so
FOTON Bank Is Launching An All-in-One Crypto Banking Service to Process up to 500 Transactions per Second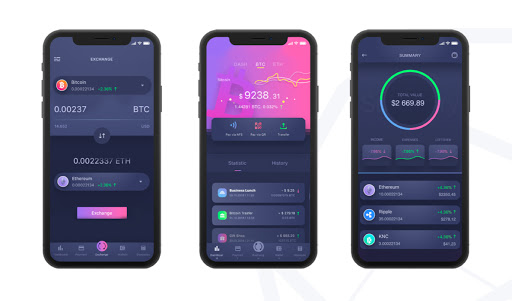 The decentralized FOTON project is launching its next-generation crypto-bank ecosystem to stimulate and facilitate the use of cryptocurrency payments worldwide, as stated in the official press release published by the company.
The statement issued by the FOTON project on December 3, referred to the launch of a decentralized crypto-bank designed for multi-currency transactions featuring a built-in fiat and cryptocurrency exchange system and instant contactless payments for goods and services worldwide. The system is intended to become a stable and flexible ecosystem that will enhance scalability for services related to financial assets, exchange solutions, cards, accounting, and business/customer services.
The technology being employed in the design of the ecosystem was specifically created to tackle some of the most critical issues facing the modern banking system, as well as the widespread adoption and application of cryptocurrencies in routine business transactions. The issues the FOTON project's ecosystem seeks to solve include overregulation, bureaucracy, centralization, system faults, volatility, legal constraints and complications related to practical use.
"We are creating the ecosystem that will prove to be the impetus and basis the crypto market needs to make the effective transition to becoming the next global banking system," as stated by Andrey Pashkevich, CEO and Co-founder of FOTON.

"The time to buy is when there's blood on the streets" – Baron Rothschild
You have probably heard these stories, but let me explain why they are as important today as they were 100 years ago when first spoken. Not only that, it is just as relevant today. A bit of a background first.
Napoleon was at war with England. The Battle of Waterloo, it was England's last chance to save itself, and remain as England. Baron Rothschild was standing at his post in the London stock exchange. If England wins, the market will rally, if Napoleon wins, it will go to shit. Baron Rothschild sends his private messenger to Waterloo and demands that he return to him and report who won the war.
His messenger does so and makes it in time before the public knows anything. England had won the Battle of Waterloo.  At his stand on the exchange, what does Barron do? You would think buy up stocks right? Nope, Baron starts to sell, at first slowly, and then faster. The other brokers on the floor watch what Rothschild is doing and think "Baron knows something, we lost, start selling". Now, the brokers on the exchange begin selling in a frenzy. In the midst of all this, Baron begins placing buy orders at the bottom of the market through other brokers who do not know…
Crypto Users' Search For a Good Bitcoin Blender Stops With Bestmixer.IO
At first glance, it might seem easy to find a good bitcoin blender that guarantees your anonymity and is secure. There are after all a number of big bitcoin mixers on the market, so how different can their services really be?
If that's what you're thinking, beware. All bitcoin blenders claim to have anonymous transactions – that is after all the main reason why anyone would want to use these services. This claim was however always difficult to test. How does one go about to check if these promises are indeed true?
This was the case until BestMixer.io appeared on the scene. Unlike previous bitcoin anonymization services, BestMixer.io features complete, verifiable anonymization for bitcoin. Releasing a utility named the Coin Anonymization Event (CAE) check, BestMixer.io not only proved that their bitcoin transactions could not be traced, but also showed that those of their competition could be. With this bold move, BestMixer.io not only demonstrated that they are a good bitcoin blender, but one could argue that they are the best. Even though those services that were exposed as not being anonymous have in the meantime changed their systems to prevent the CAE-check from revealing transaction detail, would you really be happy to trust them again?
BestMixer.io mixes not only Bitcoin, but also other leading cryptocurrencies including Bitcoin cash, Ethereum, Litecoin and Bitcoin SV.