Emerging Cloud Server Cryptocurrency Mining Service Splitt Experiences Rapid Growth, Attracts Ten Thousand Investors in Less than Three Months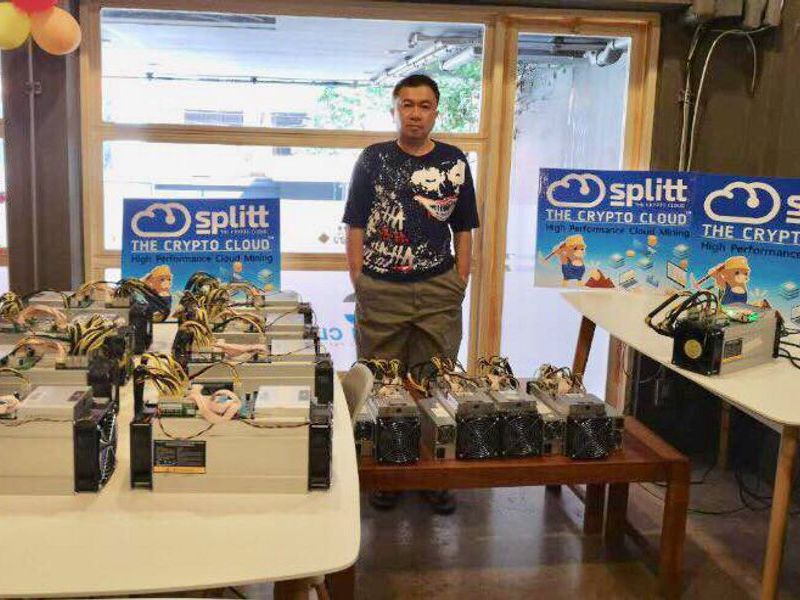 Recently launched cloud server cryptocurrency mining service, Splitt is now making the heads turn in the global crypto community. Designed to make cryptocurrency mining user-friendly and safe for all, Splitt has secured an investment of well over $5 million from more than ten thousand investors over the last three months.
November 10, 2018
Splitt, a recently launched cryptocurrency mining service equipped with a cloud server, is now taking giant strides towards becoming a highly preferred choice amongst the crypt mining enthusiasts around the world. Following its mega launch in August, Splitt has done well to secure close to one hundred thousand users and ten thousand investors in less than three months. Official sources have revealed that the company has already received an investment of more than five million for further development of the business.
As a result of drastic increase in the number of miners, bitcoin mining has become extremely competitive these days. Along with this growing competition, the bitcoin network has increased the difficulty level of solving the puzzles. As a result, it has become necessary now for the miners to up their game to stay in the race.
The crypto cloud of Splitt meets these challenges by offering mining services with ASIC integrated chips. This is considered to be the latest breakthrough in crypto mining because it is faster compared to the traditional GPU and CPU mining, and consumes less power. Splitt cloud mining requires no specialized hardware as it utilizes shared processing power from data centres.
Thousands of users have recommended Splitt as their crypto mining alternative because of the following features.
Flexible multi-algorithm cloud mining
No pool fees, no waiting for equipment and no system crashes
Hashpower is purchased and is retained for the whole contract duration.
Dedicated to transparency and discloses everything to the public
The company can be located easily and its representatives attend a number of events regularly
Mining a number of different cryptocurrencies from scrypt and proof of work algorithm coins as well as ASIC and GPU mining
Three-tier affiliate program and a lucrative bonus system
All Splitt users also have the opportunity to boost their mining contracts every week by winning Splitt Points. Moreover, the company is currently looking for a name for their Mascot and the winner coming up with the same will receive one thousand Splitt Points.
As part of the company's global expansion plan, Splitt has recently opened a fully operational office in Thailand. The office is headed by Certified Bitcoin ProfessionalMr. Taradon Kriwichet, who is available alongside his team on a daily basis to help the visitors. Interestingly, a high percentage of investors that have contributed to Splitt are from Thailand. Investors from Ghana, Italy, Germany, and Russia have also contributed generously.
"We are happy to let you know that we have received an investment of more than $5 Million to grow our business. We have been unstoppable in the recent months, with more than 95k users and 10k investors," said a senior spokesperson from Splitt. "Now, we also have a fully operational office in Thailand and much more is expected in the near future."
As a rapidly growing industry player, Splitt takes part in a number crypto conferences and forums all over the world. In recent months, the company actively participated in three key industry events and the next one is coming up soon. In October, Splitt representatives conducted a successful workshop and networking conference in Ghana.
Splitt has an ambitious future plan that includes opening a Splitt Cafe in Thailand in January 2019. To cater to a rapidly expanding pool of users, the company has recently fine-tuned their web presence. The Facebook Fan page of Splitt has also been rebranded. More latest news and updates about Splitt is available at https://splitt.co/en/news
Mentioned below are the upcoming summits to be attended by Splitt
Ghana Summit No. 2 – 24 November 2018 – Miklin Hotel Conference Room (Contact John Kaakyire – 0249791008)
star2 Italy's First-Ever Summit (with special Italian translator for Speaker CBP Taradon) – 01 December 2018 – Savoy Excelsior Palace Hotel – Contact Mr. Alex Vicini – 3296752612)
star2 Thailand Summit No. 4 – 16 December 2018 – Viva Garden Hotel (Contact Mr. Taradon Kriwichet – https://t.me/splittchat_th)
To stay up-to-date with all the latest developments, Splitt users are encouraged to subscribe to the company's Telegram Group at https://t.me/splittchat_en
The company requests all their customers to take part in an event survey by visiting the link https://splitt.co/en/forms/eventsurvey
To find out more about Splitt, please visit https://splitt.co/en/
About Splitt: Splitt offers a user-friendly alternative to cryptocurrency mining from home at any time. It is suitable for amateurs as well as cryptocurrency experts working on a larger scale. The cloud mining service offers a fresh alternative to traditional means of cryptocurrency mining. The company's priority is to offer a standardized, highly reliable, and high-performance cloud computing environment in all of the fifteen cities they serve at present.
Contact: Gerald Snief
Email: gerald.snief@splitt.so
VOLUM (VLM) Announces Commencement of Token Generation Event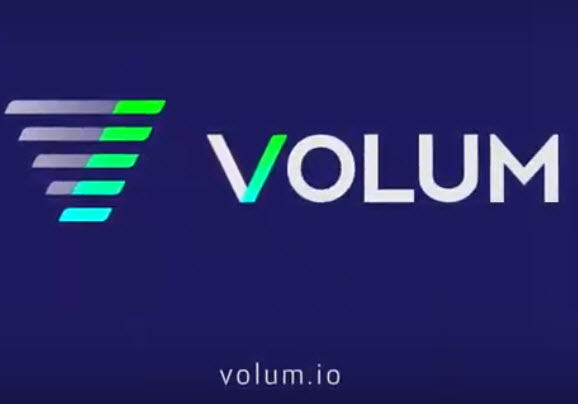 ESTONIA, May 4, 2019 – VOLUM (the "Company"), a multi-dimensional blockchain technology holding company, is thrilled to announce the commencement of the Volum (VLM) Token Generation Event ("TGE") beginning on Saturday, May 4. The VLM utility token is the native cryptocurrency powering the VOLUM supply chain and logistics management platform.
Driven by algorithmically intelligent software tailored to logistics and supply chain management, along with Internet-of-Things ("IoT") integrated functionality, and a backbone of hybrid public and consortium blockchain architecture, the platform is organized around the Volum (VLM) token. The VOLUM TGE will be managed by deploying ERC20 tokens on Ethereum Mainnet to maximize future access to cryptocurrency exchanges.
The VOLUM platform operates as a comprehensive control center for supply chain and logistics management operations. Companies who use this platform will be able to carry out a wide range of blockchain transactions including: Payments, Rewards, Purchase Orders, Legal Contracts, Regulatory Compliance, Taxation, Shipment Management, Letters of Origin, Customs Documents, Inputs/Outputs and Inventory Ordering, Delivery/Parcel Tracking, IoT Monitoring and Reporting, Big Data Analytics, and Inputs and End-Product Tracking/Traceability.
"The total addressable market for a blockchain-based supply chain solution is nearly $54 trillion globally, with the majority of the world's workers playing some part of this equation" noted Arnaldo A. Detrés, CEO of Bengala Technologies, LLC, the principle blockchain developer working to build the VOLUM platform. "However, blockchain solutions have been unable to…
How to Secure Yourself in Relation to Bitcoin: Top VPN Services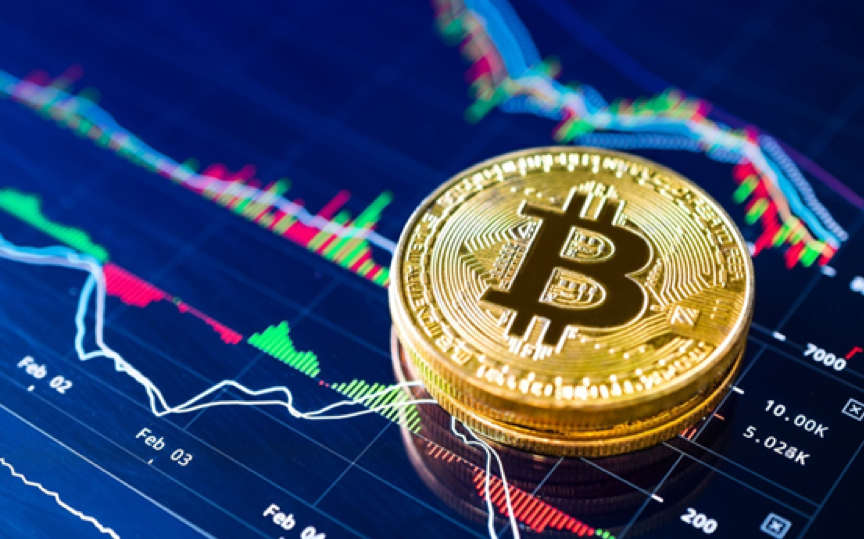 Nowadays, more frequently people opt to use cryptocurrency such as Bitcoin while dealing with financial transactions for its convenience, so its increasing prevalence isn't round-of-the-mill phenomenon but still, its users need to create fully protected cooltechzone to secure their data.
Recently, a great abundance of VPNs have started to accept it as a way of payment and it definitely makes sense: one buys VPN to retain anonymity on the Web, so why not to use the privacy-focused payment method? Paying for a VPN service with Bitcoins or any other cryptocurrency secures personal data from curious eyes leaving no traces.
What is a VPN?
Virtual Private Network (VPN) is generally presented by the group of linked to each other computers via the Internet. VPN boosts protection and provides a high level of anonymity to all types of Internet connections.
Security
While the connection to the ordinary Wi-Fi networks, a user usually gets access to the Internet directly, thus he becomes vulnerable to the hackers and the malware attempting to steal his personal data. On the other hand, applying VPN one transmits and gets data in encrypted form which makes it protected.
Anonymity
Generally, isn't hard to trace an Ip-address of any user and to identify his location with sufficient accuracy. With the help of VPN, the attacker will only get the address of the removed computer. Undoubtedly, the safeguard…
Is it legal to gamble in Bitcoin casino?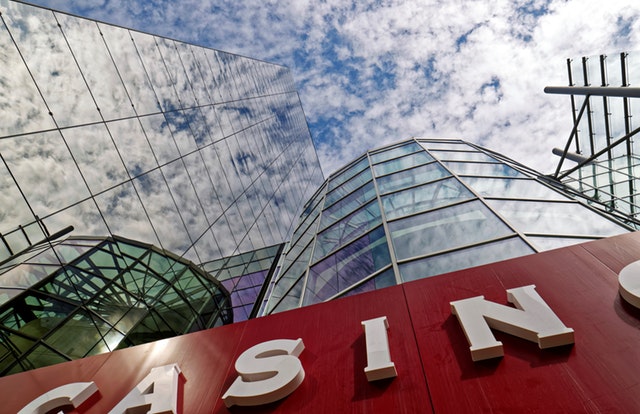 Bitcoin entered the world in 2009 and immediately begun a revolution on the cryptocurrency market. Presently, there are more than 700 different digital currencies, but Bitcoin still remains the most used one. However, despite the large business activity around Bitcoin, there is still no international legal law to regulate it.
Key facts on Legality in Bitcoin casinos
Laws and obligations concerning online gambling legislation vary from country to country. There are many jurisdictions that can issue gambling licenses to online casinos. But, these licenses are issued only after the online casino business meets the requirements of the chosen jurisdiction.
The necessity of Gambling License for Bitcoin casinos
In order to make it clean and clear, a reliable online casino will obtain an online gambling license. Among other things, it allows running a legal activity and assures the casino operator's trustworthy behavior, fair gaming policy and transparency in business operations and gaming software offered to customers. A representative of this kind of casino, such as FortuneJack for example, will have good reviews and reputation, and stable business that is constantly growing and expanding throughout the years. You can also feel the stability by checking the website, and important details such as casino withdrawal time and the number of games offered for playing, as you can examine on Fortunejack.
There is a difference between Bitcoin and Bitcoin gambling legality. There are countries…