Emerging Cloud Server Cryptocurrency Mining Service Splitt Experiences Rapid Growth, Attracts Ten Thousand Investors in Less than Three Months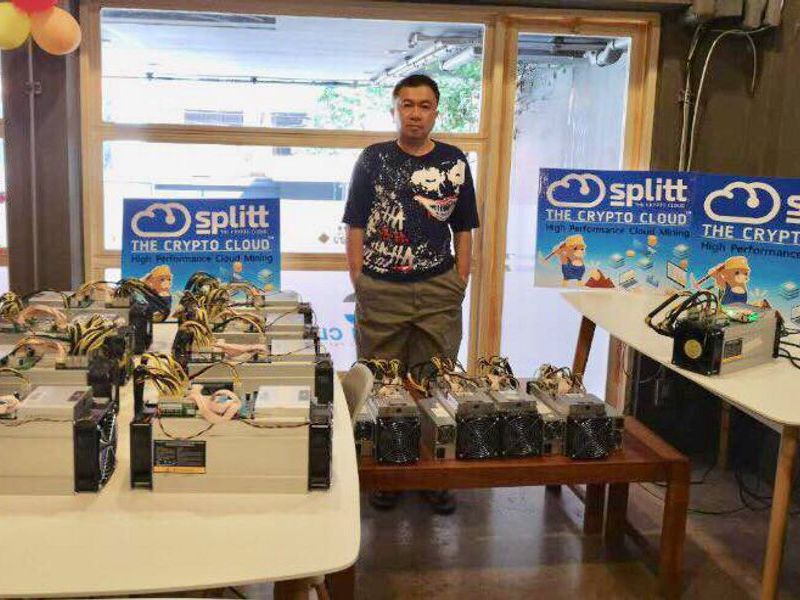 Recently launched cloud server cryptocurrency mining service, Splitt is now making the heads turn in the global crypto community. Designed to make cryptocurrency mining user-friendly and safe for all, Splitt has secured an investment of well over $5 million from more than ten thousand investors over the last three months.
November 10, 2018
Splitt, a recently launched cryptocurrency mining service equipped with a cloud server, is now taking giant strides towards becoming a highly preferred choice amongst the crypt mining enthusiasts around the world. Following its mega launch in August, Splitt has done well to secure close to one hundred thousand users and ten thousand investors in less than three months. Official sources have revealed that the company has already received an investment of more than five million for further development of the business.
As a result of drastic increase in the number of miners, bitcoin mining has become extremely competitive these days. Along with this growing competition, the bitcoin network has increased the difficulty level of solving the puzzles. As a result, it has become necessary now for the miners to up their game to stay in the race.
The crypto cloud of Splitt meets these challenges by offering mining services with ASIC integrated chips. This is considered to be the latest breakthrough in crypto mining because it is faster compared to the traditional GPU and CPU mining, and consumes less power. Splitt cloud mining requires no specialized hardware as it utilizes shared processing power from data centres.
Thousands of users have recommended Splitt as their crypto mining alternative because of the following features.
Flexible multi-algorithm cloud mining
No pool fees, no waiting for equipment and no system crashes
Hashpower is purchased and is retained for the whole contract duration.
Dedicated to transparency and discloses everything to the public
The company can be located easily and its representatives attend a number of events regularly
Mining a number of different cryptocurrencies from scrypt and proof of work algorithm coins as well as ASIC and GPU mining
Three-tier affiliate program and a lucrative bonus system
All Splitt users also have the opportunity to boost their mining contracts every week by winning Splitt Points. Moreover, the company is currently looking for a name for their Mascot and the winner coming up with the same will receive one thousand Splitt Points.
As part of the company's global expansion plan, Splitt has recently opened a fully operational office in Thailand. The office is headed by Certified Bitcoin ProfessionalMr. Taradon Kriwichet, who is available alongside his team on a daily basis to help the visitors. Interestingly, a high percentage of investors that have contributed to Splitt are from Thailand. Investors from Ghana, Italy, Germany, and Russia have also contributed generously.
"We are happy to let you know that we have received an investment of more than $5 Million to grow our business. We have been unstoppable in the recent months, with more than 95k users and 10k investors," said a senior spokesperson from Splitt. "Now, we also have a fully operational office in Thailand and much more is expected in the near future."
As a rapidly growing industry player, Splitt takes part in a number crypto conferences and forums all over the world. In recent months, the company actively participated in three key industry events and the next one is coming up soon. In October, Splitt representatives conducted a successful workshop and networking conference in Ghana.
Splitt has an ambitious future plan that includes opening a Splitt Cafe in Thailand in January 2019. To cater to a rapidly expanding pool of users, the company has recently fine-tuned their web presence. The Facebook Fan page of Splitt has also been rebranded. More latest news and updates about Splitt is available at https://splitt.co/en/news
Mentioned below are the upcoming summits to be attended by Splitt
Ghana Summit No. 2 – 24 November 2018 – Miklin Hotel Conference Room (Contact John Kaakyire – 0249791008)
star2 Italy's First-Ever Summit (with special Italian translator for Speaker CBP Taradon) – 01 December 2018 – Savoy Excelsior Palace Hotel – Contact Mr. Alex Vicini – 3296752612)
star2 Thailand Summit No. 4 – 16 December 2018 – Viva Garden Hotel (Contact Mr. Taradon Kriwichet – https://t.me/splittchat_th)
To stay up-to-date with all the latest developments, Splitt users are encouraged to subscribe to the company's Telegram Group at https://t.me/splittchat_en
The company requests all their customers to take part in an event survey by visiting the link https://splitt.co/en/forms/eventsurvey
To find out more about Splitt, please visit https://splitt.co/en/
About Splitt: Splitt offers a user-friendly alternative to cryptocurrency mining from home at any time. It is suitable for amateurs as well as cryptocurrency experts working on a larger scale. The cloud mining service offers a fresh alternative to traditional means of cryptocurrency mining. The company's priority is to offer a standardized, highly reliable, and high-performance cloud computing environment in all of the fifteen cities they serve at present.
Contact: Gerald Snief
Email: gerald.snief@splitt.so
Neteller to Launch a Crypto Exchange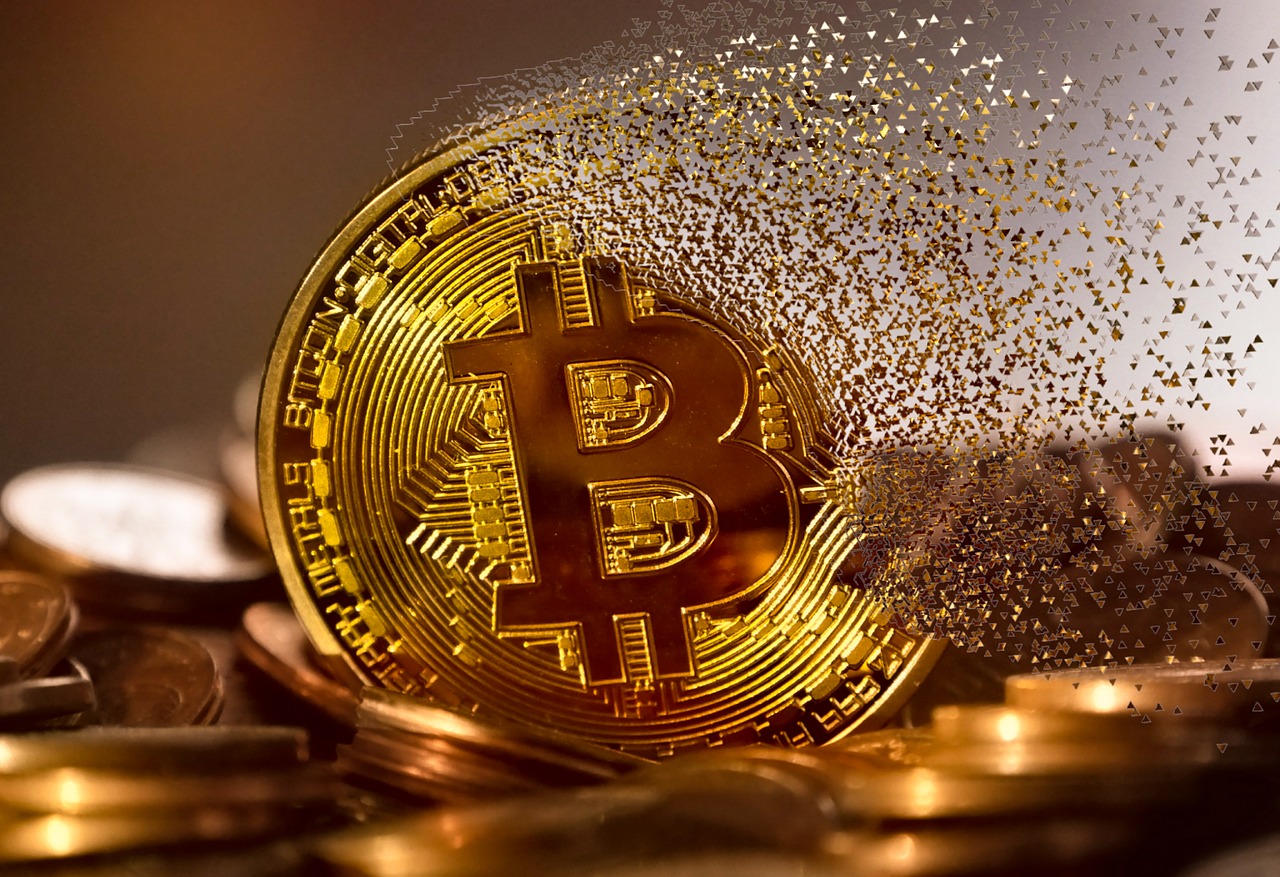 The way to make sure that the cryptocurrency momentum continues and that cryptocurrency credibility occurs is when big companies begin offering services based around cryptocurrency and other features of blockchain. This was certainly the case when Neteller recently announced it will offer a cryptocurrency exchange service in addition to its digital wallet services. The company announced that the 28 currencies compatible with the fiat wallet were able to buy, sell, and hold cryptocurrencies – including Bitcoin, Bitcoin Cash, Ethereum, Ethereum Classic, and Litecoin. It makes sense to begin with Bitcoin and Ethereum as they are seen as the originators of what cryptocurrency and blockchain can do and also the future of how blockchain can be used, despite news that Ripple may be set to topple them all. Neteller's move into cryptocurrency shows it has its sights set on a bright future of cryptocurrency and making it more accessible. But where do they stand now?
Neteller and Cryptocurrency
Neteller are optimistic about the exchange features of the digital wallet, claiming that they plan to add more cryptocurrencies in the near future. Neteller's benefit is the ease at which one can begin their cryptocurrency trading journey. Not only do a range of banks offer services to fund the wallets and exchanges, but so do a variety of online payment options. This helps remove the barrier to entry that exists in…
MGO Will Likely Generate Substantial Gains During 2019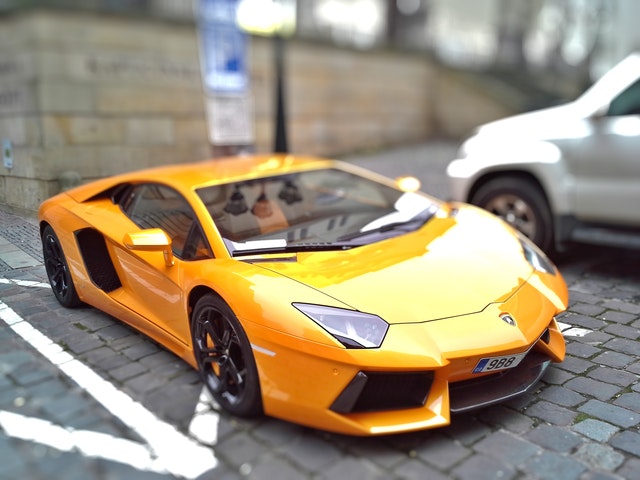 My new year's resolution is to put the past year behind me and start fresh.  This means to stop worrying about past losses and focus on all the exciting projects that blockchain technology has made possible.  When analyzing new projects, I tend to look for projects that have 2 advantages; growing industry and lack of competition.  Companies with these advantages have always done well in the equity markets and there is no reason to believe they won't do well in the crypto markets.  MobileGo (MGO) is one such project that will be one of the biggest winners during the next 12 months.
MobileGo's currency, MGO, performed better than nearly every other token during the past 12 months.  While most altcoins were plunging by more than 90%, MGO is only down about 50%.  And, since September, the MGO token has exploded by more than 200%.  These trading gains can be attributed to increasing adoption rates of the MGO token, most notably on the Xsolla platform.
Xsolla is a global powerhouse within the gaming industry.  It's a gaming platform that provides developers with critically important services such as marketing, billing, distribution, payment processing, and fraud prevention.  Xsolla's pay station allows for every developer in the world to monetize by providing 700+ payment types.  The company also has a global presence that is unmatched by reaching 200+ geographies, utilizing…
BlockchainDefender Reports on a Lack of Trust in the Crypto Industry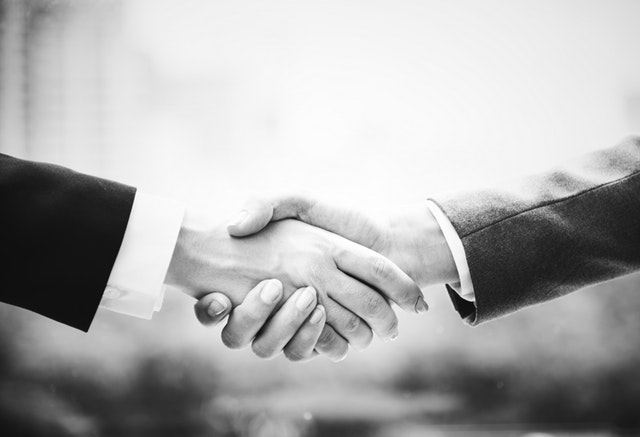 The cryptocurrency industry reached its peak market capitalisation in January 2018, nearly reaching $800 billion. However, even with such a large market capitalisation the industry faces a lack of trust.
BlockchainDefender recently released a report examining this lack of trust.
Questions Answered in the Report
Within the report, BlockchainDefender clearly outlines its goals. The first question to answer lines up with the title of the report and asks how market sentiment affects the market capitalisation of a cryptocurrency. The report also aims to determine which digital currencies have the best and worst online reputations, spot variations in digital currencies' reputations by countries, and see where the online negativity most frequently gets published. The second section of the report compares the online reputation of traditional trading exchanges with crypto exchanges, and the final section explores the impact of a crisis on a cryptocurrency's price.
Market Sentiment, Trends, and Capitalisation: Study One
The first study of the BlockchainDefender report begins by confirming that the number of searches for cryptocurrency and the online sentiment regarding digital currencies correlate with the global market capitalisation of the crypto market. This is confirmed via ups and downs in all values from January 2017 to July 2018, all clearly displayed on an easy-to-read graph.
To examine differences in online sentiment towards cryptocurrency in various countries, BlockchainDefender used search results and analysis in each country's native language.…