Wirex unveils corporate partnership with hand-held 'piggy-wallet', Pigzbe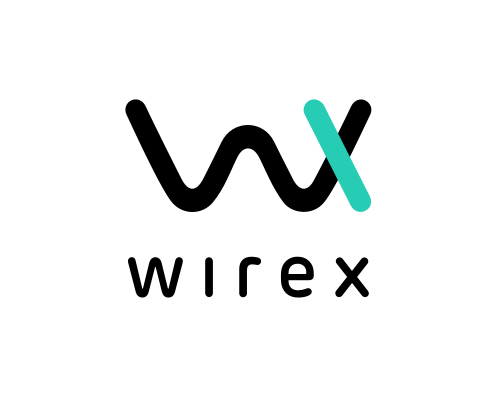 Partnership aims to prepare new generations for the technology and currency of tomorrow, today.
LONDON, UK – November 13, 2018 – Today, Wirex – the payments pioneer that is bridging the gap between cryptocurrencies and everyday spending – announced its first corporate partnership with the blockchain-powered 'piggy-wallet', Pigzbe.
Pigzbe was designed to reinvent pocket money for a new generation of children. The part physical, part digital 'piggy-wallet' runs on Wollo (WLO), Pigzbe's family-friendly crypto-currency, and is designed to introduce children age 6+ to modern money management while teaching them good financial habits in a safe and secure setting. The partnership will see Wirex list WLO alongside its existing Bitcoin, Litecoin, Ethereum, and XRP wallets. In turn, Wollo holders will be able to buy, store, exchange and spend WLO through the existing Wirex app and Visa card.
Wirex currently holds the crown as the only company in Europe with a debit card that is linked to users' crypto wallets, allowing them to convert and spend their digital assets in shops, bars, restaurants or on public transport and the only UK headquartered crypto-friendly company to receive an FCA e-money licence. Already a success in Europe, the company recently announced plans to expand its card offering into the US in what would represent North America's first multi-cryptocurrency prepaid card programme.
Pavel Matveev, Co-founder and CEO of Wirex, said: "Our relationship with Pigzbe paves the way for novel crypto and blockchain product partnerships and cements London's status as a key innovation hub. Equally as important, however, is the incorporation of pioneering technologies to educate and inform the next generation about the benefits of money management and the future of finance."
The partnership between Wirex and Pigzbe is one of the very first examples of two innovative corporations aligning business models to provide an end-to-end, practical cryptocurrency system that drives mass adoption. It will offer the 400+ million families that spend an average of $14 per week on pocket money an easy route into the world of blockchain and decentralised digital currency, without unnecessary complexity or technical jargon.
Pigzbe Founder, CEO and Forbes 30 Under 30 entrepreneur Filippo Yacob, said: "Pigzbe is a project that has the power to drive mass adoption. We're excited by the prospect of having millions of children growing up with Wollo as the first cryptocurrency they encounter in their lives. Central to our vision at Pigzbe the realization of millions of children and families being able to use their Wollo coins in the real world – our partnership with Wirex will deliver this."
About Wirex
Founded in 2014, Wirex is a global digital payments platform serving over 1.8 million customers in more than 130 countries. As a frontrunner in the cryptocurrency payments arena, Wirex has delivered pioneering, world-class products that bridge the gap between crypto and traditional currency. Wirex is backed by large, reputable financial institutions including the Tokyo-based SBI Group. Wirex has spent the past four years building its own established software platform that enables a fast, secure and efficient service with zero transactional fees and some of the best rates in the industry. For more information, visit www.wirexapp.com.
About Pigzbe
Pigzbe is a London-based fintech company that enables micro-financing for families worldwide by giving parents and children access to products and services that accelerate financial literacy. Pigzbe consists of a team of award-winning designers, thinkers, and makers who have delivered products and services to millions of people for brands like Apple, Google, NASA, Primo, and Kano. The company understands how the world is changing and their mission is to give families the tools to help children become financially knowledgeable, confident and independent. For more information, visit pigzbe.com and join them on Telegram at t.me/pigzbeico
Media enquiries: 
Wirex:

Samantha Robb

PR & Campaigns Manager

Pigzbe:

Natasha Nikolovski

Third City PR

Emily Goodbrand Dillon

Third City PR
Property Loans for Foreigners in Singapore That You Must Know About
Intending to invest in a residential or commercial property in Singapore?  
When it comes to foreigners applying for a loan in Singapore, things can be pretty hard regardless of the reason whether you need the property for personal or business purposes.  
In Singapore, buying a property is challenging, whether you are a foreigner or a native, and sometimes applying for a loan is the only way for you to afford it.  
HOW MUCH CAN YOU BORROW FOR A PROPERTY LOAN IN SINGAPORE? 
As for the Foreigner Loans, in Singapore, there is an exact amount of money you can borrow to finance the purchase of a property.  
In this sense, Singapore has the Loan to Value Ratio (LTV).  
The LTV ratio is what determines the exact amount of money you can borrow for a property loan, which changes depending on where you try to obtain the loan:  
If you are applying for a bank loan, you can borrow a maximum of 75% of the value of the property you want to purchase. That means if you are looking for a property that costs $500.000, the maximum amount of money a bank lender can give you like a loan in Singapore is going to be $375.000. 

When you are applying for a loan with a Housing…
CoinField Launches Sologenic Initial Exchange Offering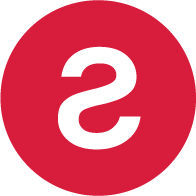 CoinField has started its Sologenic IEO, which is the first project to utilize the XRP Ledger for tokenizing stocks and ETFs. The sale will last for one week and will officially end on February 25, 2020, before SOLO trading begins on the platform.  Sologenic's native token SOLO is being offered at 0.25 USDT during the IEO.   
Earlier this month, Sologenic released the very first decentralized wallet app for SOLO, XRP, and tokenized assets to support the Sologenic ecosystem. The app is available for mobile and desktop via the Apple Store and Google Play.  The desktop version is available for Windows and Mac.
"By connecting the traditional financial markets with crypto, Sologenic will bring a significant volume to the crypto markets. The role of the Sologenic ecosystem is to facilitate the trading of a wide range of asset classes such as stocks, ETFs, and precious metals using blockchain technology. Sologenic is an ecosystem where users can tokenize, trade, and spend these digital assets using SOLO cards in real-time. The ultimate goal is to make Sologenic as decentralized as possible, where CoinField's role will be only limited to KYC and fiat ON & OFF ramping," said CoinField's CEO…
Many of the Top Sports Betting Websites for 2020 Can Be Found On Boomtown's Best Betting Page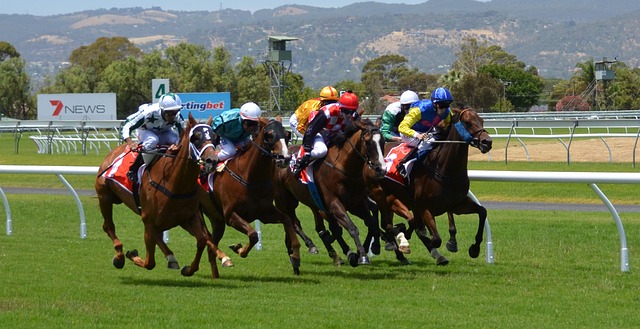 Sports betting is one of the widely known types of online gambling. With a large number of sports fans around the world, this type of gambling is one of the most sought after. The problem usually comes from when gamblers try to find the best sites out of the many available ones. Many new sports betting sites come up daily, thus making the selection process even harder. One of the best places to find top betting websites for sports is Boomtown Bingo. This platform doesn't just give users the best online casino games websites, but they also cover sports betting. As such, boomtown bingo remains a one-stop-shop for everyone who needs the best and the latest online gambling and gaming sites for all types of devices.
Performance
The performance of any website is critical. Users need to find their way around the site easily, and that can be made possible with the site structure and arrangement. Loading time is also essential. A website that always hangs thus pushing the user to refresh every time is no good. These are some of the factors that Boomtown Bingo looks into when selecting the best sites for its users. You can be sure that the new sports betting websites listed on Boomtown's platform have faster loading time, can be used easily by everyone, including those who are trying this betting for the first time.…