Is XRP a security or not? Ripple CEO Brad Garlinghouse explains the daunting debate
The debate on whether Ripple is a security or not has been on for many months now. What's even worse is that the Security Exchange Commission (SEC) hasn't given its stance or a say on whether Ripple is a security or not. However, a recent talk, which involved Ripple's chief executive officer Brad Garlinghouse and Michael Arrington – of Arrington Capital, was held at the Techcrunch's San Francisco Disrupt Conference.
The discussion was anchored by Mike Butcher, the Editor of Techcrunch. The discussion was based on the Security Exchange Commission and a few other aspects.
During the course of the discussion, Butcher asked Garlinghouse what the fate of Ripple will be if it was declared a security. The CEO replied:
"Security is something that represents ownership in a company that gives you rights to dividends, give you rights to governance, things like that. Ripple and XRP are two separate entities. When you buy XRP, that doesn't give you any rights to the profits or ownership of Ripple the company."
Garlinghouse said that there are lots of FinTech companies including banks that have adopted Ripple into their system and are even great investors. Additionally, Garlinghouse made it clear that there are no common grounds between Ripple and SEC; therefore, the false info concerning the debate or argument is a little bit weighty.
Garlinghouse went on to say that if Ripple doesn't operate, XRP will keep functioning (a thing that the Ripple CEO has been saying again and again). It is important to add that the XRP token was handed over to the Ripple Company by its creator as a utility token. Garlinghouse further said this to Butcher:
"So if XRP is a security, it's a security for what?"
He also said about Coinbase; how the exchange platform affects the price of XRP and if they will ever list XRP. The CEO of Ripple said:
"So does that mean XRP is the security of Coinbase or Ripple?" Garlinghouse ended by saying Ripple is not a security and that XRP is different from Ripple.
What is in for Ripple and its 'hodlers' if it is declared a security
Nonetheless, there have been many speculations that if Ripple becomes a security, its value will be on the downside and would repeat Garlinghouse's statements that Ripple is different from XRP. If Ripple is declared a security by SEC, they (Ripple) won't be that unhappy.
There are reasons behind that. First, we shouldn't forget that last year, the WallStreet pleaded for a Ripple IPO. So if Ripple is declared a security, the WallStreet would be happy about that, due to the fact that Ripple be will feature on local exchange platforms in NewYork, Singapore, etc., and SEC will have a complete hold of Ripple.
And that will be to the advantage of Ripple because local trading platforms will want to bank on Ripple after being declared a security, and that would bring a surge to its current market capitalization. There is also a high possibility that the market capitalization of Ripple will attain a height twenty times more than it has now.
Subsequently, investors should not discard or sell their tokens, when Ripple gets declared a security because, as said earlier, Ripple will still attract more local exchanges and hence, the market cap would increase, thus, making investors to benefit as been 'hodlers' even though they may be charged for cashing out.
For the latest cryptocurrency news, join our Telegram!
Disclaimer: This article should not be taken as, and is not intended to provide, investment advice. Global Coin Report and/or its affiliates, employees, writers, and subcontractors are cryptocurrency investors and from time to time may or may not have holdings in some of the coins or tokens they cover. Please conduct your thorough research before investing in any cryptocurrency and read our full disclaimer.
Image courtesy of Pxhere.com
Is Bex500 an alternative to BitMEX?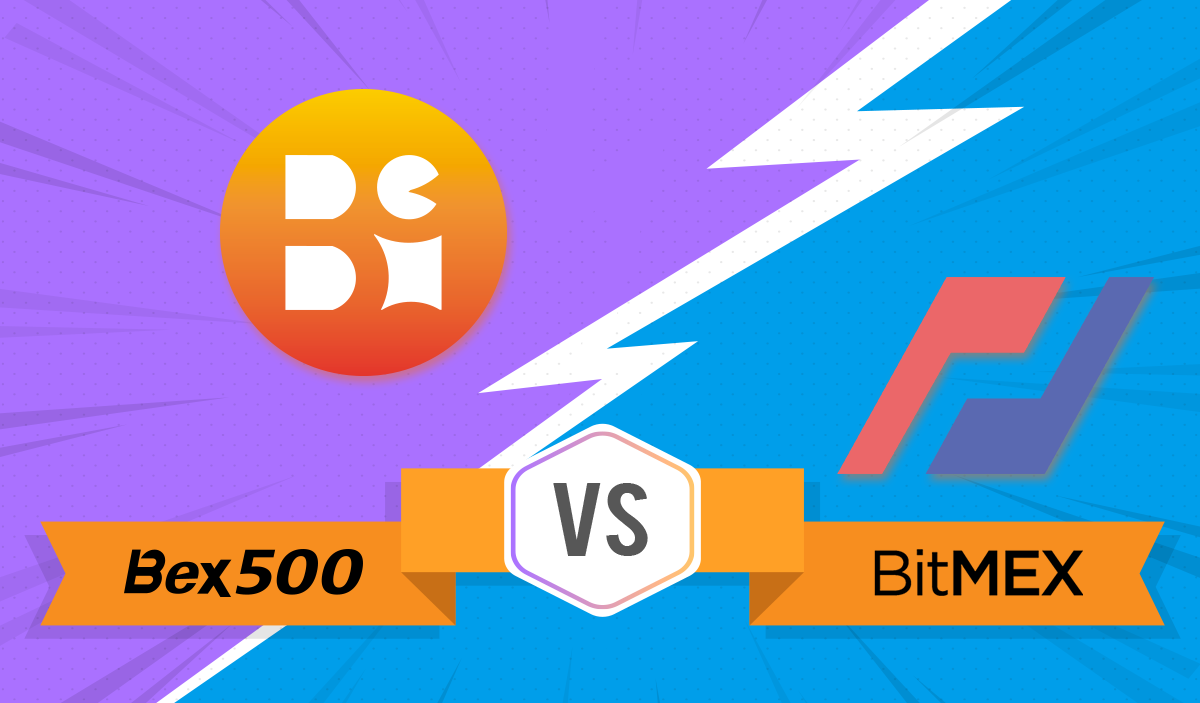 An all around review of Bex500
Bex500 is a young but rapid-growing exchange, less adversarial than BitMEX, but with higher leverage than Binance, Bex500 has enough strings to attract many crypto traders. 
Those dissatisfied with the old exchange, may find Bex500 exchange with a stable system with no manipulation or "overload", pleasant UX, user-friendly tool kits, and around-clock customer service.
Bex500 says they are making crypto margin trading "easier" and giving you a better return. 
Can they really achieve that? We conduct a comprehensive review as below to see if it is a trustworthy exchange
Question 1. What features does Bex500 have?
Bex500 offers perpetual BTC futures as well as three other cryptos including ETH, XRP and LTC, all paired against USDT. You may find Bex500 doing a good job aggregating most important features traders need for a robust trading experience with better return.
-A fair trade with no overload
Many traders are familiar with "overload" problem, which disables placing orders in peak trading times. It is suspected to be insider manipulations by exchanges which can cost users entire portfolios.
Bex500, with its unmatched TPS (claimed to be over 10,000 orders per second), ensures that the trading…
Five Strategies for Lowering Your Crypto Taxes
Getting taxes done isn't always the highest item on everyone's to do list. This is especially true if you have accumulated significant gains from investing in cryptocurrencies. What many investors often don't consider are the opportunities to actually reduce their tax liabilities from their crypto investing. This article discusses five strategies that you can use to help minimize your crypto tax liability.
Depending on what country you live in, your cryptocurrency will be subject to different tax rules. The questions below address implications within the United States, but similar issues arise around the world. As always, check with a local tax professional to assess your own particular tax situation.
1. Tax loss harvesting
Tax loss harvesting is a common strategy in the world of investing where you sell your assets that will realize a capital loss. All you need to do is look at your investments and see which ones you bought for more than they are currently worth. By selling at a loss, you can potentially dramatically lower your net capital gains and thus reduce your taxable income. Given the market we are currently in, there are abundant opportunities to harvest losses and save on your tax bill. Cryptocurrency tax calculators have built specific tax loss harvesting tools that you can use automatically detect which coins present…
Will Bakkt Push Bitcoin into the Mainstream?
Bitcoin has been in a prolonged bear market for some time and has dropped as low as $8300 in recent weeks. This is the worst time for the cryptocurrency since prior to the bitcoin boom in 2017, and it has led to speculation that the original cryptocurrency could be on the decline. However, the digital asset may be about to bounce back. This could be thanks to Bakkt, the new digital asset platform which aims to provide a secure and well-monitored place for investors to trade bitcoin. Some analysts are even suggesting that this could lead bitcoin into the mainstream.
Bitcoin has been teetering on the edge of the mainstream for some time now, with various companies accepting payments in the digital currency. The reason why it hasn't yet taken off is that it doesn't have enough practical applications to encourage the everyday person to start using it. But the market is there for alternative payments, and this is particularly apparent in the online casino industry when new sites crop up. For example, Johnny Jackpot is a smashing new casino brand that accepts a number of payment systems including Neteller, Skrill, and Paysafecard. Global customers want to be able to use options like these which were designed for the internet.
The problem with all of the aforementioned systems…