Is XRP a security or not? Ripple CEO Brad Garlinghouse explains the daunting debate

The debate on whether Ripple is a security or not has been on for many months now. What's even worse is that the Security Exchange Commission (SEC) hasn't given its stance or a say on whether Ripple is a security or not. However, a recent talk, which involved Ripple's chief executive officer Brad Garlinghouse and Michael Arrington – of Arrington Capital, was held at the Techcrunch's San Francisco Disrupt Conference.
The discussion was anchored by Mike Butcher, the Editor of Techcrunch. The discussion was based on the Security Exchange Commission and a few other aspects.
During the course of the discussion, Butcher asked Garlinghouse what the fate of Ripple will be if it was declared a security. The CEO replied:
"Security is something that represents ownership in a company that gives you rights to dividends, give you rights to governance, things like that. Ripple and XRP are two separate entities. When you buy XRP, that doesn't give you any rights to the profits or ownership of Ripple the company."
Garlinghouse said that there are lots of FinTech companies including banks that have adopted Ripple into their system and are even great investors. Additionally, Garlinghouse made it clear that there are no common grounds between Ripple and SEC; therefore, the false info concerning the debate or argument is a little bit weighty.
Garlinghouse went on to say that if Ripple doesn't operate, XRP will keep functioning (a thing that the Ripple CEO has been saying again and again). It is important to add that the XRP token was handed over to the Ripple Company by its creator as a utility token. Garlinghouse further said this to Butcher:
"So if XRP is a security, it's a security for what?"
He also said about Coinbase; how the exchange platform affects the price of XRP and if they will ever list XRP. The CEO of Ripple said:
"So does that mean XRP is the security of Coinbase or Ripple?" Garlinghouse ended by saying Ripple is not a security and that XRP is different from Ripple.
What is in for Ripple and its 'hodlers' if it is declared a security
Nonetheless, there have been many speculations that if Ripple becomes a security, its value will be on the downside and would repeat Garlinghouse's statements that Ripple is different from XRP. If Ripple is declared a security by SEC, they (Ripple) won't be that unhappy.
There are reasons behind that. First, we shouldn't forget that last year, the WallStreet pleaded for a Ripple IPO. So if Ripple is declared a security, the WallStreet would be happy about that, due to the fact that Ripple be will feature on local exchange platforms in NewYork, Singapore, etc., and SEC will have a complete hold of Ripple.
And that will be to the advantage of Ripple because local trading platforms will want to bank on Ripple after being declared a security, and that would bring a surge to its current market capitalization. There is also a high possibility that the market capitalization of Ripple will attain a height twenty times more than it has now.
Subsequently, investors should not discard or sell their tokens, when Ripple gets declared a security because, as said earlier, Ripple will still attract more local exchanges and hence, the market cap would increase, thus, making investors to benefit as been 'hodlers' even though they may be charged for cashing out.
For the latest cryptocurrency news, join our Telegram!
Disclaimer: This article should not be taken as, and is not intended to provide, investment advice. Global Coin Report and/or its affiliates, employees, writers, and subcontractors are cryptocurrency investors and from time to time may or may not have holdings in some of the coins or tokens they cover. Please conduct your thorough research before investing in any cryptocurrency and read our full disclaimer.
Image courtesy of Pxhere.com
Lousy day for the crypto market but not Ripple: ExLand lists XRP
A Hong Kong-based cryptocurrency exchange, ExLand, has announced the listing of  Ripple's native token, XRP. Even though it has been a sad day for all the crypto market as almost every single coin is in red by double digits (except XRP), this news would make Ripple community defy from others. The official listing news was tweeted yesterday.
Nobody will blame you if you've never heard about ex.land. It's a cryptocurrency exchange based in Hong Kong, owned by China Sinx Group that keeps a shallow profile and, even if you run a very detailed search to find out details about the parent firm (or the exchange), you'll find very little information.
Hong Kong has been a bridge between China and the West (the United Kingdom, especially) since the XIX century. And it keeps trying to remain so despite that it's not a British colony anymore, but is now rejoined to the mainland.
It enjoys a certain degree of autonomy which is why many of mainland China's most relevant companies try to take advantage of Hong Kong's special status to lessen friction in doing business with the rest of the world. And that's one of the reasons that ex.land is based there, and it's able to trade on Bitcoin freely when the Chinese government has been openly hostile to it — despite the fact that 80% of all Bitcoin mining is done, precisely, in China.
So, the news is that ex.land adopted…
Stablecoins Rivalry: Which New Coin will Replace Tether (USDT)?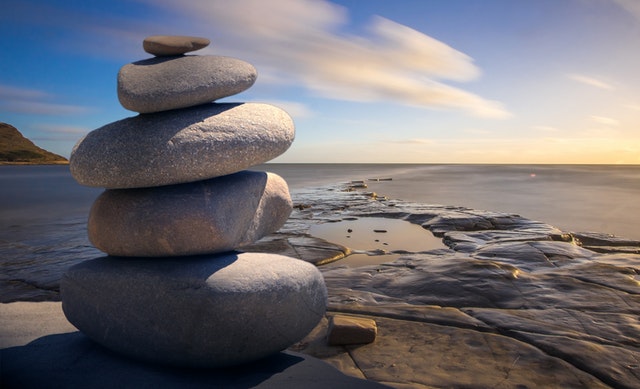 After the recent Tether (USDT) incident, a lot of investors started paying more attention to stablecoins. However, they were quite popular long before USDT started losing its value, and a lot of new ones were in development for a while now. These days, the stablecoin invasion is in its full swing, with around 57 coins being around — either already in circulation, or about to enter.
While most crypto investors already know this, we should explain that stablecoins are cryptocurrencies that are backed by another asset. This other asset is often a fiat currency, such as the USD. This is done so that their price would always be the same. with each coin being backed by the same amount, which is usually $1. That way, the coin is able to escape volatility, and ensure stability, hence the name.
While there were numerous stablecoins in circulation already, the one that made them known and popular was Tether (USDT). This is a coin issued by the Tether company, which claims that it can back each coin in circulation with 1 USD. However, since the company failed to provide proof that it actually has enough money to do so, the coin lost its credibility, and investors started dumping it.
This has left an empty spot in the space, and numerous stablecoins rushed in to fill the gap left by Tether. Today, we will review some of these coins.
1. Tiberius Coin…
5 Reasons Why BAT is A Good Investment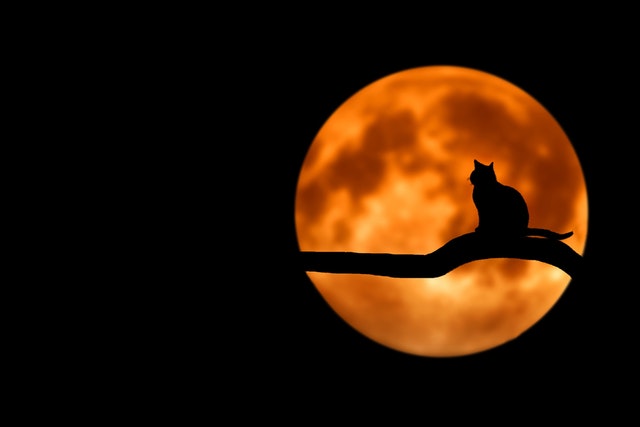 In their search for the next great investment opportunity, people often tend to run into Basic Attention Token (BAT). A lot of investors have developed a significant interest in the coin, and are wondering if things are truly as good as they seem.
With so many scams and fake coins out there, as well as bad investments that seem good at first, it is a good idea to be skeptical. However, in the case of BAT, many agree that the coin is an excellent investment that should not be missed or overlooked. So, today, we will discuss why this is, and why you should add BAT to your investment portfolio.
1. The project's goal
BAT has a goal to solve a problem that all of us are already very familiar with, and that is the issue of online ads. For a lot of people, ads are annoying, often irrelevant, and they tend to pop up in all the wrong moments. No to mention that they are intrusive, advertisers steal or buy your private data in order to process it and target you with more appropriate ads, and more.
Most people choose to deal with this by installing ad block extensions. However, what if there is a better way to go around it?
This is where BAT comes in. The project uses its technology to solve this problem by blocking ads unless users decide to interact with them by…