Ripple Gaining Major Partners Across the Globe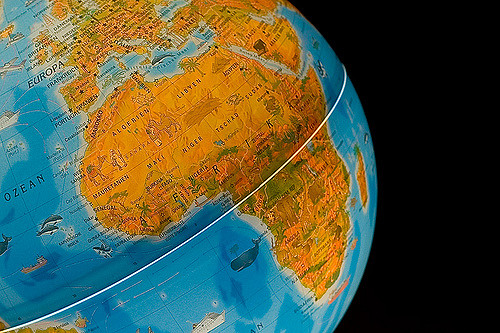 Everyone is watching Ripple Labs as their FinTech juggernaut surges forward towards widespread adoption. Announcements are coming at a furious pace, with more financial institutions signing on each week. The lure of low cost, near-instant transactions across borders and between banks seems too good to pass up. The Ripple payment protocol has been big news since their surge in price at the end of last year. Their stated goal of revolutionizing the financial industry's network technology has been realized faster than any other cryptocurrency's end game.
Their integration of the XRP token has given them an edge over other international payment systems. Blockchain technology allows for rapid verification of transactions in an automated environment. That alone reduces the fees associated with foreign exchange transfers. The further use of XRP as a bridge currency facilitates remittances that would normally require fairly exotic trading pairs. Users no longer have worry about finding a buyer for their currency. It is traded instantly for XRP, and the network stores the fiat for future liquidity.
xRapid and the Future of Cross-Border Payments
Ripple's upcoming xRapid system furthers the cause of the XRP as a bridge currency. Financial institutions that connect to RippleNet have access to the liquidity pool provided by xRapid. Rather than storing their own fiat currencies, they buy into a shared pool managed by the network. It's as simple as selling currency for XRP, and then cashing out XRP for a different currency. Larger financial institutions won't even have to maintain forex supplies at all – they can simply keep a large store of XRP and accept local currency for use on location.
Western Union, one of the largest sources for remittances in the world, has recently announced that they are looking into xRapid technology to run their network. If they decide to adopt Ripple's software, it would be a major triumph for not only Ripple Labs but cryptocurrency as a whole.
xCurrent's Inter-Bank Network
A re-branding of Ripple's original inter-bank financial network technology, xCurrent provides a solution to disparate bank software. One of the largest hurdles for upgrading the bank transfer network is overcoming the differences between code bases. Each bank or financial institution will have their own intra-company software that rarely works well with outside systems. That requires a complex procedure every time that money needs to change hands. This leads to the multiple day long bank transfers that everyone is familiar with.
xCurrent bypasses this by connecting each bank to each other within the Ripple system. Banks can then message transaction details, and confirm that a transaction has been processed after it is complete. Ripple Labs is furthering this product by introducing a standardization Rulebook. It is hoped that this rulebook will further integrate different banking systems and increase the efficiency of the network.
Itaú Unibanco, the largest bank in Latin America, has recently announced that they are signing on to the xCurrent system. They are not the first bank to join adopt the software and more join each week as Ripple appears poised to expand throughout the globe.
xVia and the New Dawn of Remittances
Compared with the other two options, xVia is more focused on individuals than corporations. Although run by financial institutions as well, xVia's focus is on providing access to remittances. In a similar fashion to the xRapid liquidity network, xVia allows the immediate conversion of fiat currencies through RippleNet.
This is particularly groundbreaking for emerging markets. Expat workers in foreign countries can access the RippleNet through their banking institution and send remittances home for a fraction of the cost of traditional transfers. This all happens directly on the RippleNet system – which provides far greater security than traditional transfers. The money arrives in their home country in the form of local currency, without the hassle of exchange at either the point of sending or receiving.
In the past week, two separate groups have signed on to the prototype xVia system. Beetech and Zip Remit both operate online exchanges and remittance services for emerging nations. Beetech is Brazil-based, and the only online exchange that has gained approval from the central bank of Brazil. Zip Tech is Canadian.
Ripple Simmering and Ready for Growth
Ripple showed their potential in 2017 and based on the constant string of announcements, they haven't rested on their laurels in 2018. The entire crypto-sphere is stable and waiting for a breakout moment, and Ripple more so than others. The value of their product is unassailable, and if they don't outright spur the next bull run – they will almost certainly outperform their competitors when it happens.
We will be updating our subscribers as soon as we know more. For the latest updates on XRP, sign up below!
Disclaimer: This article should not be taken as, and is not intended to provide, investment advice. Global Coin Report and/or its affiliates, employees, writers, and subcontractors are cryptocurrency investors and from time to time may or may not have holdings in some of the coins or tokens they cover. Please conduct your own thorough research before investing in any cryptocurrency.
Image courtesy of Mike Haufe via Flickr
Importance of Bitcoin ETFs and Bakkt for the Crypto Space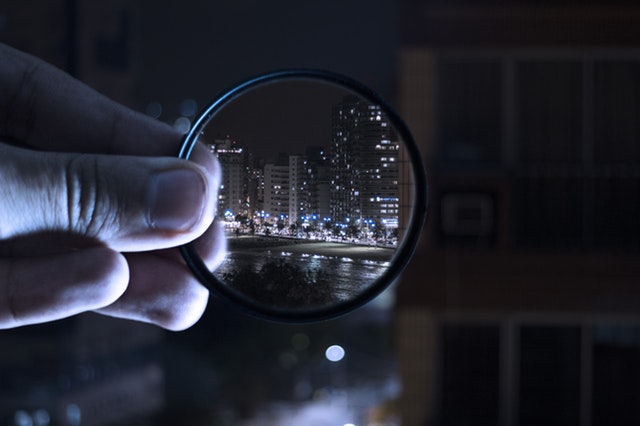 It is no secret that 2018 was a very bad year for cryptocurrencies, at least when it comes to prices and market cap. However, in its brighter moments, this year managed to set the stage for some very important events that are expected to make 2019 very successful and profitable. Two things have attracted the most attention, both of which were expected to occur in 2018, only to be moved for early 2019. Those two are Bitcoin ETF decision by the US SEC, and the launch of Bakkt.
What are Bakkt and Bitcoin ETFs and why are they important?
Let's start with Bakkt first. Bakkt Exchange is a business that is set to launch at the very beginning of 2019. It is a cryptocurrency platform that is set to offer a large number of services, including things such as warehousing and trading. However, there is another thing that makes Bakkt special, and that is the fact that the exchange itself is a product of the same company that has created the New York Stock Exchange.
In addition, Bakkt will be supported by some very influential names, such as Microsoft, BCG, and even Starbucks, to name a few. Furthermore, Bakkt will support crypto-to-fiat conversions. Starbucks will actually be one of the companies that have volunteered to help test the system, as users will be able to convert crypto to USD that can then be used in Starbucks.
Bakkt exchange…
4 Best-Performing Cryptocurrencies in the Current Bear Market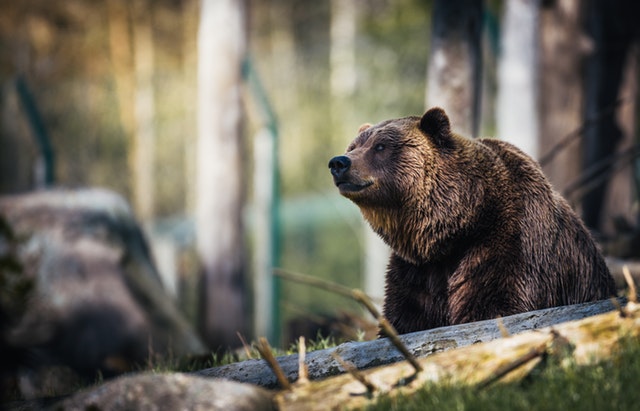 Cryptocurrencies have been experiencing a strong return of the bearish trend for weeks now, and only now does it show signs of weakening. However, experts believe that the situation will not repair itself so easily and that prices will remain low for a certain period.
However, when bear market strikes, the sentiment gets most bearish when the trend reaches the bottom. Everyone starts selling, and while short sellers can make a profit in this situation, analysts usually warn that the sale will only knock the prices down even further. Since most of the crypto-related news is already negative at this point, such predictions often make sense.
However, there is still one thing to keep in mind, which is the fact that when downtrend enters a capitulation, that often signals that a new bottom has been found. That is the perfect time to actually go against the bearish trend, and start buying. It is also a good opportunity to abandon the coins that seem too risky, and do not seem to have that bright of a future ahead of them.
Bitcoin has dropped by 87% from its all-time high, which it hit back in January. However, the rest of the market dropped with it, and it never lost its dominance, which still remains above 50% of the total market cap. In other words, while its price may have sunk to lows that were not seen for a while now, it…
Will The Stock Market's Bearish Outlook Affect The Cryptocurrency Market?
About 3 months ago I was reviewing what was happening in other markets as the cryptocurrency market kept falling. So I opened up TradingView and what I saw was something so incredible I had to look a second time, I thought I had opened up the BTC/USD chart but it had not yet fallen. I was a bit confused, but I realized my TradingView opened to the DOW, at the time it was looking extremely euphoric and then upon a little more research I saw it was in the longest bull since its conception.  I instantly wanted to see does this just apply to the Dow Jones or does it also apply to the likes of the Russel, S&P500, Nasdaq, Vanguard and then I even looked at the housing market. What I saw I am honestly going to say baffled me, what was there before me was a perfect opportunity, I knew that soon the stock market would fall and started letting people know about hedging.
Last year for many was a huge learning experience and even if many lost money, they learned about financial markets for the first time and may have bought their first ever investments. This was a huge plus for many people who were labeled noobs or noob investors. Why you may ask? Well, the simple answer is that noobs tried investing for the…