Ripple xRapid might push XRP price up now. But what about the long-term?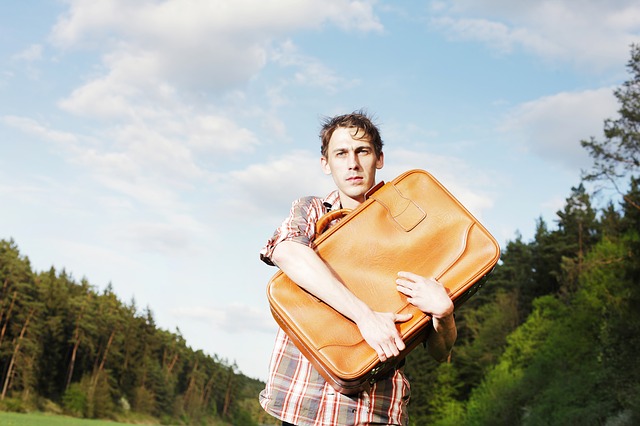 It's a great time for Ripple's XRP holders. Recently, the token's price doubled in fewer than four days, and much good news has bolstered the project's and the token's value. The main among that great news was the release of xRapid, a new platform that runs on Ripple's blockchain, used XRP token, and is ready to go into production boasting already three crucial partners in the world's banking system.
But does this prove that Ripple's business model and long-term economics are robust enough to go for it, once and for all? That remains to be seen. In the meantime, XRP is expected to perform well in the short-term, and its recent achievements more likely will keep the price going up for some time, even among the current (and very protracted) bearish run.
As thing stand today, Ripple is giving Ethereum a run for its money by seriously competing for the second position in the cryptosphere. It's not only getting closer, but it's also held the second spot, briefly, twice over the last weeks.
Ripple is a very interesting project. It's also controversial, so it's often in the community's news, but this year has seen more news about Ripple than any other, and the last few weeks have seen more news about it than the most of the year. What does that mean? Publicity has not been a problem for Ripple recently. Simple.
Some of Ripple's publicity follows the company's marketing campaign which has been very adept and could even rival Justin Sun's amazing moves when he promotes Tron. Just think about the recent Swell conference (which is Ripple's yearly reunion for partners and investors).
The keynote conference was given by former president Bill Clinton, who said basically nothing about cryptography, the blockchain or cryptocurrencies, but it was a master publicity stroke anyway.
Then, Brad Garlinghouse (Ripple's CEO) announced the release of xRapid and the three first customers that are already confirmed to adopt it: MercuryFX, Cuallix, and Catalyst Corporate Federal Credit Union. Yes, these are not huge players in the financial world, but they have confirmed they will use xRapid to settle their international business. Ideal debut for the newcomer, xRapid.
All about Ripple xRapid
What is xRapid, I hear you ask? It's Ripple's newest platform to settle international payments, but with an extra. This is a solution that not only uses Ripple's blockchain to settle accounts but also uses Ripple's XRP currency as a mediating coin to pay those payments in any fiat (or crypto) currency in the world.
That is the point. The previous solutions designed and deployed by Ripple do the same trick but without using XRP, or, at least, not necessarily. It means that xRapid is going to boost the market demand for XRP because, unlike most other digital assets, it will become a useful token, much more similar to real money instead of having its value based in speculative pressure alone.
The arrival of xRapid, and other of Ripple's projects, as well as Stellar's and Litecoin's efforts to bring cryptocurrencies and blockchain technology into the traditional financial system, mean that Satoshi's dream is coming to life slowly but surely: cryptocurrencies are gradually taking over banks, fiat currencies, and the world's financial system.
Ripple is collecting one success after another, and the price of the token is rising (yes not in green at the moment, but that's because of current market trend). We cannot say that about many other blockchain projects that have disappeared or failed even after very successful ICOs. But is this enough to trust Ripple and XRP long-term?
As things stand, for the short-run, it's just a matter of slight trend change in the market and XRP might rise. For the long run, yes, everything looks to be in place nicely, but only time will tell. That is the cryptocurrency market for you.
For the global insights every crypto trader must have, apply for Elite membership!
Disclaimer: This article should not be taken as, and is not intended to provide, investment advice. Global Coin Report and/or its affiliates, employees, writers, and subcontractors are cryptocurrency investors and from time to time may or may not have holdings in some of the coins or tokens they cover. Please conduct your own thorough research before investing in any cryptocurrency and read our full disclaimer.
Image courtesy of Andreas160578/Pixabay
Policymakers on crypto regulations during Ripple Swell and the effects on the market now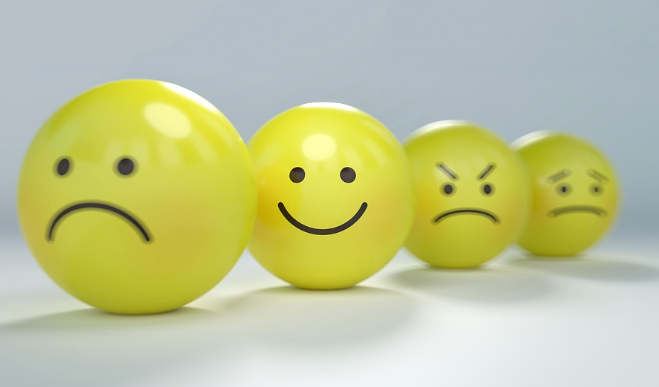 The concept of blockchain has changed the outlook of the world's financial systems. The world's financial system has come to embrace the blockchain technology concept. But the means of which the world's financial policymakers should handle cryptocurrencies was one of the major discussion during the recent SWELL conference held by Ripple.
We should, however, note that blockchain technology came at the time when the world's financial system wasn't efficient as much. Right now, blockchain technology is aiding quick transactions and cross-border payments around the globe – thus, we can say blockchain technology is revolutionizing the world. But to this end, the increased jeopardies and the unfortunate happenings in the crypto-space is making blockchain an unsafe haven.
But, there were a couple of positive views put on the table by lawmakers during the Ripple SWELL conference this year, which has started to show some positive effect now.
The discussion between policymakers during Ripple event
At the SWELL conference, different discussion sessions were done. But the session dubbed "Crypto Regulation Around the World" involved experts and policymakers in the crypto space featuring the executive from Abu Dhabi Global Market, Richard Teng; former attorney from the SEC (Security and Exchange Commission) Compliance Inspections and Examination office, Michael S. Didiuk; Anchari Suppiroj of Thailand's Security and Exchange Commission (SEC); and Ross Leckow, the deputy general counsel from the International Monetary Fund (IMF).
From the Ripple SWELL conference 2018, Abu Dhabi and Thailand…
The race for No. 2: Ripple's XRP is growing, and Ethereum is shrinking. Why?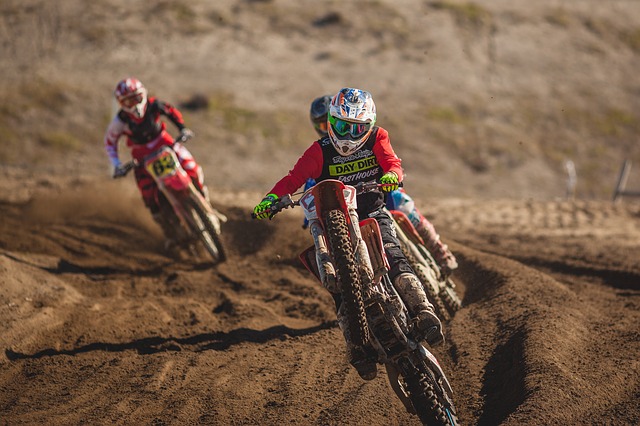 Over the last three weeks, Ripple's XRP cryptocurrency has been raising in price slowly but steadily. As we write this article, it's trading in green numbers at $0.422 even during the current bearish run of the market, which means despite regular market dips, it's doubled its price in a relatively short time.
Moreover, for some days during the recent period, it's been the world's second coin, beating Ethereum. But will that be consistent? Should Ethereum be worried? Well, maybe. Ripple advancements and XRP's massive growth is undoubtedly putting Ethereum's dominance in question.
Ethereum came live in 2015, and it quickly became the most crucial blockchain in the world, second only to Bitcoin. It became the dominant platform for smart-contracts and many of today's most exciting blockchain technologies came to life using Ethereum's operating system (Tron and EOS are the primary examples).
But now, Ripple (XRP) grows while Ethereum is shrinking
Before this September 18th, the gap between ETH and XRP was huge. Ethereum's market value more than doubled that of Ripple's. As we write this article, the difference among both assets is around three billion (17 vs. 20 billion). If things keep moving in the current direction, this gap could close down, and even reverse in the next few weeks, if not sooner.
The recent XRP bullish run is the highest it's ever had. It went up by 200% in fewer than four days just a couple of weeks…
Ripple, Ethereum, Bitcoin, and the crypto-markets all down, why?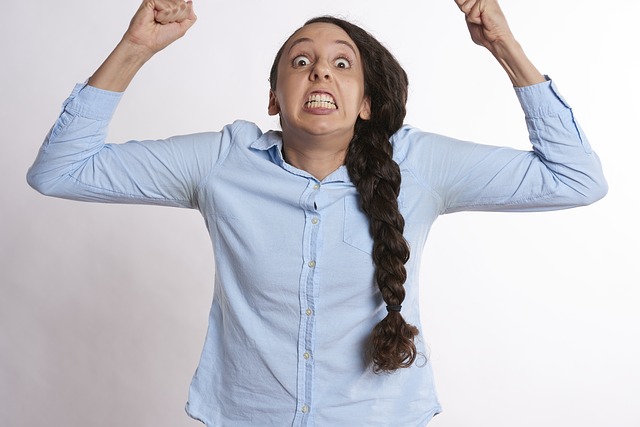 Today, the crypto-world woke up in a bloodbath, creating a lot of panic for the investors. Despite the expectations from 2018 Q4, the crypto-market is showing no sign of recovery as only one cryptocurrency in the top 50 is green at the moment.
Cryptocurrencies like Bitcoin, Ethereum, and Ripple (XRP), are all suffering in the dips and from the weight of the bears. It is important to know that as a result of today's bearish trend, the market has laid off more than 5 percent of its value (US$13 billion) in the past 24 hours.
In the past 24 hours, Bitcoin has gone down by 4.26%, and it is currently trading at $6,289. So-called BTC competitors have accumulated bigger losses: Ethereum, Ripple, Bitcoin Cash, EOS, Stellar, and Litecoin. Ethereum is down more than 11 percent, trading at $201.15; Ripple's XRP in red by more than 13 percent, trading at $0.4047.
Bitcoin Cash price has also crashed more than 11.5 percent, trading at $450.91; EOS is down by 9.91 percent, trading at $5.30; Stellar has plunged by more than 11.8 percent, trading at $0.213; and Litecoin is currently in red by 9.50 percent, trading at $52.28. In short, the whole market in a severe bloodbath, pretty much like the global market.