Santander and Ripple to extend OnePay FX reach to more countries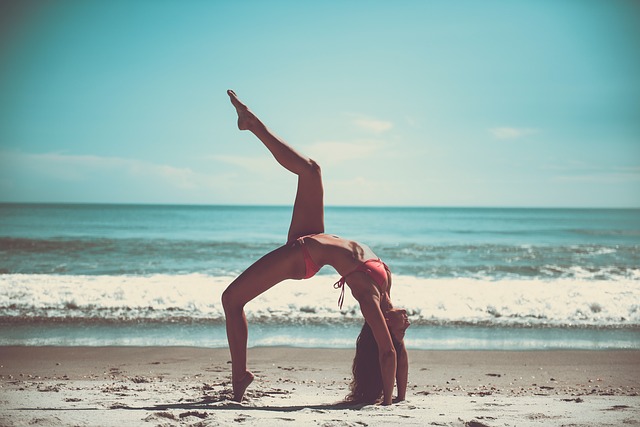 Spain's leading financial service company, Banco Santander is not only the world's 9th most significant financial service institution by revenue, worth over 108 billion dollars, but also one of the leading financial companies leading the way in blockchain adaptability. In April 2018, Santander teamed up with Ripple and launched the world's first mobile application that is tasked to facilitate cross-border settlements powered by RippleNet, OnePay FX.
Now what OnePay FX does is to give Santander's clients the ability to transfer US dollar and EURO payments to the U.S and Euro Zone countries respectively. Cross-border payments that are initiated and processed on the mobile application reach their destinations within 24-hours, versus the average 3 to 5 days it takes with traditional money wire transfers.
The launch of Ripple-powered OnePay FX has allowed Santander to achieve the coveted fete of being the first bank to operationalize a blockchain-based cross-border settlement serve to retail clients in several countries simultaneously.
During the Swell 2018 conference, the head of the bank's Innovation, Ed Metzger is quoted as saying:
"We want to let the world know about our journey with Ripple, and how we have used their technology to improve the lives of our customers."
And following the partnership with Ripple Labs, Santander's 140 million customers worldwide, both retail and commercial, expect a new experience when it comes to international payments. In particular, their retail clientele is looking forward to an experience that is not only secure but reliable and fast just like instant messaging with anyone anywhere in the world.
Metzger added:
"We believe that financial services are gravitating towards a world of open platforms where firms and companies partner to deliver excellent customer service for their customers, and that is at the core of what we are doing with One Pay FX."
Thanks to Ripple's blockchain technology, Santander can provide their customers with something new, something they never expected: a new level of security, transparency, speed, and certainty. Following their successful working relation, Ripple Labs announced the integration of RippleNet with OnePay FX on 2nd October after Santander's testing with Ripple's blockchain technology and other liquidity product available.
Ed Metzger, CTO of @bancosantander's OnePay FX, talks about why they have teamed up with @Ripple to help process cross-border payments. #CryptoCraze pic.twitter.com/YrbvbUSAfS

— Cheddar (@cheddar) October 4, 2018
Speaking at the just concluded Swell 2018 conference, Metzger outlined the main determination of RippleNet within the OnePay FX network is to seamlessly process international payments to ensure Banco Santander's global customers are allowed the opportunity to send and receive money with little or no hustles. Metzger added:
"One of our clients was on holiday in Italy and unfortunately packed in the wrong place. He was charged a fine which he was supposed to pay but did not have his banking card. He was able to use the mobile application to settle the fine immediately, and avoid his car from being towed away. It only takes four or five clicks to do something that could have taken an awfully long time to complete in the past."
If everything remains constant, Santander will be able to expand and export its OnePay FX services to more countries in Asia, Europe, and South America. At the moment, the Ripple-based mobile application, OnePay FX is only available to clients in Spain, Poland, Brazil, and the UK.
Potential Resulting Product from the Santander's Partnership with Ripple
According to many analysts, Santander's partnership with Ripple Labs will most likely have a positive impact on Japan and South Korea. In what way you might ask?
Led by a consortium of over 60 Japanese banks, SBI Ripple Asia has been conducting pilot tests of its liquidity solutions incorporation with top financial institutions in South Korea. For instance, two of the significant commercial companies in South Korea, Woori Bank and Shinhan Bank, committed themselves to integrate Ripple in 2019.
The incorporation of Ripple's blockchain into OnePay FX has the potential to streamline bank processes that implement Ripple-related products in the two Asian counties, Japan and South Korea.
For the global insights every crypto trader must have, apply for Elite membership!
Disclaimer: This article should not be taken as, and is not intended to provide, investment advice. Global Coin Report and/or its affiliates, employees, writers, and subcontractors are cryptocurrency investors and from time to time may or may not have holdings in some of the coins or tokens they cover. Please conduct your own thorough research before investing in any cryptocurrency and read our full disclaimer.
Image courtesy of MaxPixel
AAX Crypto Exchange Announces Massive Growth Numbers in August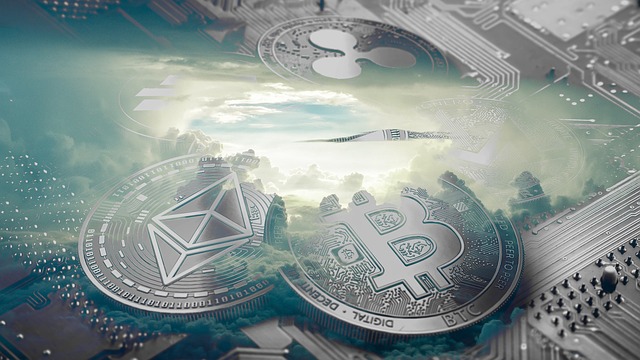 As the crypto market continues to surge, new traders continue to enter the market on a daily basis.  One of the first questions that new traders have is where should they trade crypto.  While there are countless options for buying and selling digital assets, traders need to exercise extreme caution and perform due diligence to avoid scam exchanges as well as places that have limited or no volume.  While the main platforms such as Coinbase, Binance, and Bittrex will always have significant volume, their fees are known to be on the expensive side.  AAX, a next-generation cryptocurrency exchange with the lowest futures fees in the world, represents a compelling alternative that traders should consider.
Growth Announcement
A few of the most important issues to consider when deciding whether to use an exchange are the number of users and the volume.  On August 7, AAX announced that in a little over two weeks, the exchange doubled its user base bringing the grand total of registered users to over 200,000.  At this rate, AAX may surpass the million mark later this year which would be an incredible achievement and is most certainly due to a variety of factors including extremely low fees and revolutionary technology.
Institutional-Grade Exchange
When AAX decided to build its platform, it set out to meet the demands of both institutional and retail investors.  In order to achieve that goal, the exchange operates at the highest possible…
The Pros And Cons Of Cryptocurrency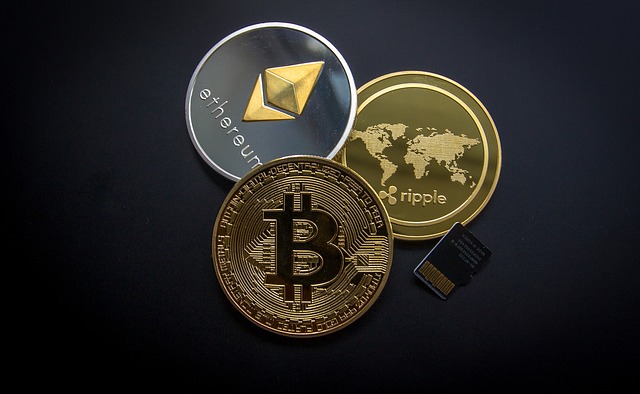 Many facets of our lives are now digitized––money is no exception. 
Have you noticed that paper money is on its way to being obsolete because so many people receive direct deposit and love the simplicity of their debit card? 
Not to mention, cash carries germs, as we've heard lots about during the pandemic. Many businesses have turned to card only options in light of this. 
But what about cryptocurrency?
You probably heard everyone raving about it a few years ago, but the excitement's calmed down quite a bit. That doesn't mean that it's not a viable option you should keep in mind. 
What's Cryptocurrency? 
Let's start with the basic definition of cryptocurrency so we're all on the same page. Cryptocurrency utilizes cryptographic methods and complex coding systems to encrypt sensitive information during data transfers. This protects your funds and personal information on a whole different level. 
These transactions are virtually impenetrable due to the combination of mathematical and technological protocols created and put in place. This aspect of cryptocurrency is what makes it safer. Also, the details of transactions are kept private. No one can see who sent what, etc., because those rigorous mathematical and technological protocols protect it.
The Pros: 
Different From Traditional Banking Transactions
One thing people hate about traditional banks is the fact that they can…
Enhancing the DigitalBits Ecosystem through the XDB Foundation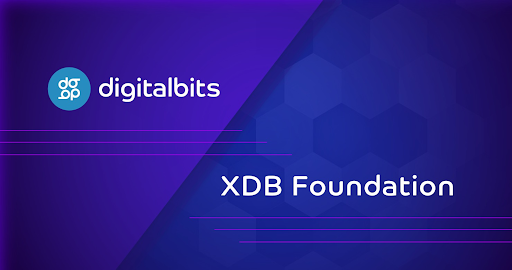 The DigitalBits ecosystem welcomed a new benefactor in the form of the XDB Foundation, a non-profit organization dedicated to providing support for DigitalBits. The main objectives of the XDB Foundation include the DigitalBits Ecosystem Support Program, supplying both financial and non-financial assistance to qualified entities and projects within the DigitalBits community, with a focus towards innovation and speeding ecosystem growth.
Michael Gord, MLG Blockchain and GDA Capital founder, has been appointed to the role of Managing Director of the XDB Foundation.  "I am excited to see the launch of the XDB Foundation and to be joining the DigitalBits ecosystem in this new capacity," says Gord. "In the coming weeks, the XDB Foundation will share additional updates regarding its key initiatives.  Over the past 2 years, we have seen DigitalBits achieve various milestones and with this next chapter I'm excited to see the XDB Foundation contribute as the new project lead supporting education, research and development, and ecosystem growth and adoption."
Michael Gord's first initiatives within blockchain started with establishing the McGill Students' Cryptocurrency Club, McGill Students' Fintech Association, Bitcoin Canada and providing leadership on the global expansion of the Blockchain Education Network.  Notably, he is also a key contributor to the Kerala Blockchain Academy, one of the largest innovation hubs for blockchain technology worldwide. 
…