Santander and Ripple to extend OnePay FX reach to more countries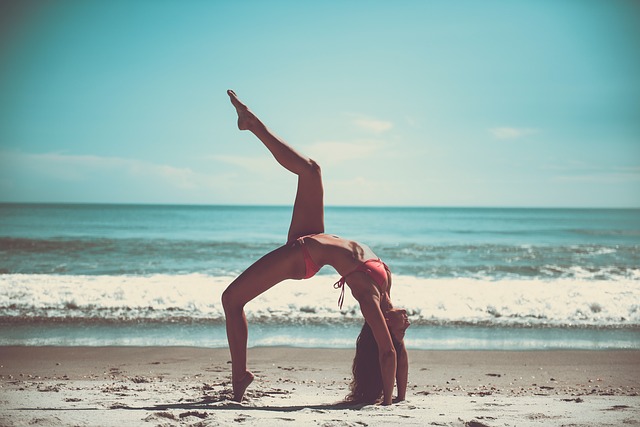 Spain's leading financial service company, Banco Santander is not only the world's 9th most significant financial service institution by revenue, worth over 108 billion dollars, but also one of the leading financial companies leading the way in blockchain adaptability. In April 2018, Santander teamed up with Ripple and launched the world's first mobile application that is tasked to facilitate cross-border settlements powered by RippleNet, OnePay FX.
Now what OnePay FX does is to give Santander's clients the ability to transfer US dollar and EURO payments to the U.S and Euro Zone countries respectively. Cross-border payments that are initiated and processed on the mobile application reach their destinations within 24-hours, versus the average 3 to 5 days it takes with traditional money wire transfers.
The launch of Ripple-powered OnePay FX has allowed Santander to achieve the coveted fete of being the first bank to operationalize a blockchain-based cross-border settlement serve to retail clients in several countries simultaneously.
During the Swell 2018 conference, the head of the bank's Innovation, Ed Metzger is quoted as saying:
"We want to let the world know about our journey with Ripple, and how we have used their technology to improve the lives of our customers."
And following the partnership with Ripple Labs, Santander's 140 million customers worldwide, both retail and commercial, expect a new experience when it comes to international payments. In particular, their retail clientele is looking forward to an experience that is not only secure but reliable and fast just like instant messaging with anyone anywhere in the world.
Metzger added:
"We believe that financial services are gravitating towards a world of open platforms where firms and companies partner to deliver excellent customer service for their customers, and that is at the core of what we are doing with One Pay FX."
Thanks to Ripple's blockchain technology, Santander can provide their customers with something new, something they never expected: a new level of security, transparency, speed, and certainty. Following their successful working relation, Ripple Labs announced the integration of RippleNet with OnePay FX on 2nd October after Santander's testing with Ripple's blockchain technology and other liquidity product available.
Ed Metzger, CTO of @bancosantander's OnePay FX, talks about why they have teamed up with @Ripple to help process cross-border payments. #CryptoCraze pic.twitter.com/YrbvbUSAfS

— Cheddar (@cheddar) October 4, 2018
Speaking at the just concluded Swell 2018 conference, Metzger outlined the main determination of RippleNet within the OnePay FX network is to seamlessly process international payments to ensure Banco Santander's global customers are allowed the opportunity to send and receive money with little or no hustles. Metzger added:
"One of our clients was on holiday in Italy and unfortunately packed in the wrong place. He was charged a fine which he was supposed to pay but did not have his banking card. He was able to use the mobile application to settle the fine immediately, and avoid his car from being towed away. It only takes four or five clicks to do something that could have taken an awfully long time to complete in the past."
If everything remains constant, Santander will be able to expand and export its OnePay FX services to more countries in Asia, Europe, and South America. At the moment, the Ripple-based mobile application, OnePay FX is only available to clients in Spain, Poland, Brazil, and the UK.
Potential Resulting Product from the Santander's Partnership with Ripple
According to many analysts, Santander's partnership with Ripple Labs will most likely have a positive impact on Japan and South Korea. In what way you might ask?
Led by a consortium of over 60 Japanese banks, SBI Ripple Asia has been conducting pilot tests of its liquidity solutions incorporation with top financial institutions in South Korea. For instance, two of the significant commercial companies in South Korea, Woori Bank and Shinhan Bank, committed themselves to integrate Ripple in 2019.
The incorporation of Ripple's blockchain into OnePay FX has the potential to streamline bank processes that implement Ripple-related products in the two Asian counties, Japan and South Korea.
For the global insights every crypto trader must have, apply for Elite membership!
Disclaimer: This article should not be taken as, and is not intended to provide, investment advice. Global Coin Report and/or its affiliates, employees, writers, and subcontractors are cryptocurrency investors and from time to time may or may not have holdings in some of the coins or tokens they cover. Please conduct your own thorough research before investing in any cryptocurrency and read our full disclaimer.
Image courtesy of MaxPixel
Is Bex500 an alternative to BitMEX?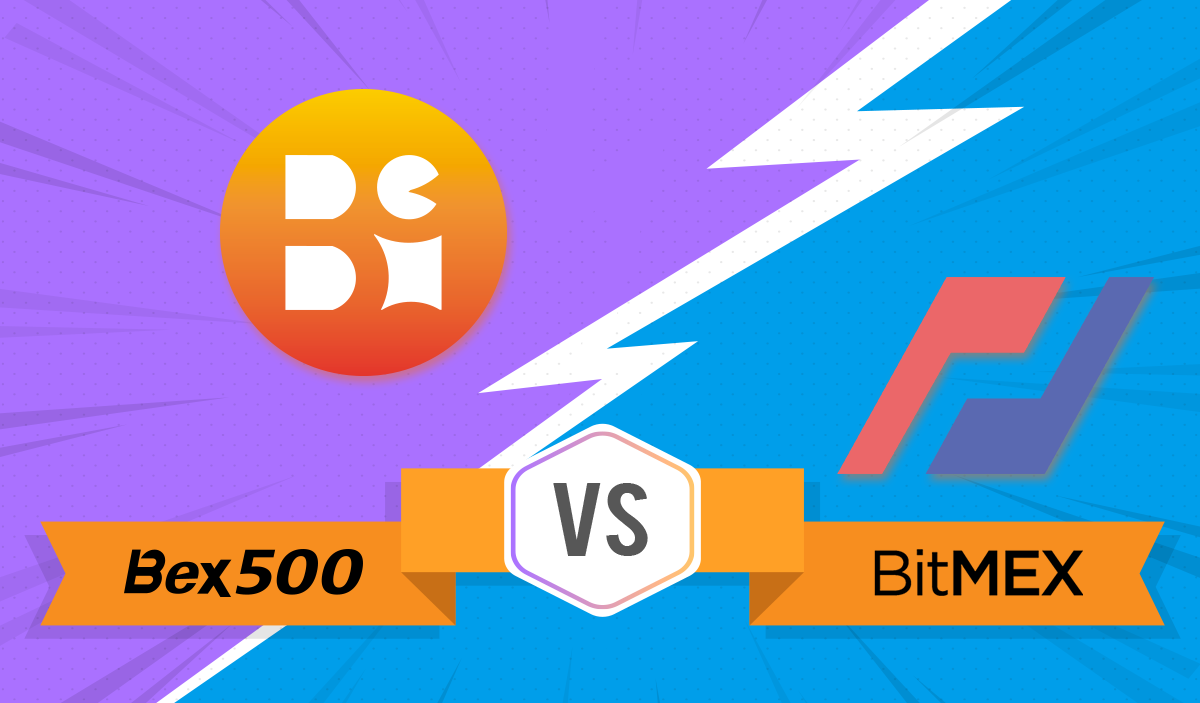 An all around review of Bex500
Bex500 is a young but rapid-growing exchange, less adversarial than BitMEX, but with higher leverage than Binance, Bex500 has enough strings to attract many crypto traders. 
Those dissatisfied with the old exchange, may find Bex500 exchange with a stable system with no manipulation or "overload", pleasant UX, user-friendly tool kits, and around-clock customer service.
Bex500 says they are making crypto margin trading "easier" and giving you a better return. 
Can they really achieve that? We conduct a comprehensive review as below to see if it is a trustworthy exchange
Question 1. What features does Bex500 have?
Bex500 offers perpetual BTC futures as well as three other cryptos including ETH, XRP and LTC, all paired against USDT. You may find Bex500 doing a good job aggregating most important features traders need for a robust trading experience with better return.
-A fair trade with no overload
Many traders are familiar with "overload" problem, which disables placing orders in peak trading times. It is suspected to be insider manipulations by exchanges which can cost users entire portfolios.
Bex500, with its unmatched TPS (claimed to be over 10,000 orders per second), ensures that the trading…
Five Strategies for Lowering Your Crypto Taxes
Getting taxes done isn't always the highest item on everyone's to do list. This is especially true if you have accumulated significant gains from investing in cryptocurrencies. What many investors often don't consider are the opportunities to actually reduce their tax liabilities from their crypto investing. This article discusses five strategies that you can use to help minimize your crypto tax liability.
Depending on what country you live in, your cryptocurrency will be subject to different tax rules. The questions below address implications within the United States, but similar issues arise around the world. As always, check with a local tax professional to assess your own particular tax situation.
1. Tax loss harvesting
Tax loss harvesting is a common strategy in the world of investing where you sell your assets that will realize a capital loss. All you need to do is look at your investments and see which ones you bought for more than they are currently worth. By selling at a loss, you can potentially dramatically lower your net capital gains and thus reduce your taxable income. Given the market we are currently in, there are abundant opportunities to harvest losses and save on your tax bill. Cryptocurrency tax calculators have built specific tax loss harvesting tools that you can use automatically detect which coins present…
Will Bakkt Push Bitcoin into the Mainstream?
Bitcoin has been in a prolonged bear market for some time and has dropped as low as $8300 in recent weeks. This is the worst time for the cryptocurrency since prior to the bitcoin boom in 2017, and it has led to speculation that the original cryptocurrency could be on the decline. However, the digital asset may be about to bounce back. This could be thanks to Bakkt, the new digital asset platform which aims to provide a secure and well-monitored place for investors to trade bitcoin. Some analysts are even suggesting that this could lead bitcoin into the mainstream.
Bitcoin has been teetering on the edge of the mainstream for some time now, with various companies accepting payments in the digital currency. The reason why it hasn't yet taken off is that it doesn't have enough practical applications to encourage the everyday person to start using it. But the market is there for alternative payments, and this is particularly apparent in the online casino industry when new sites crop up. For example, Johnny Jackpot is a smashing new casino brand that accepts a number of payment systems including Neteller, Skrill, and Paysafecard. Global customers want to be able to use options like these which were designed for the internet.
The problem with all of the aforementioned systems…