Santander and Ripple to extend OnePay FX reach to more countries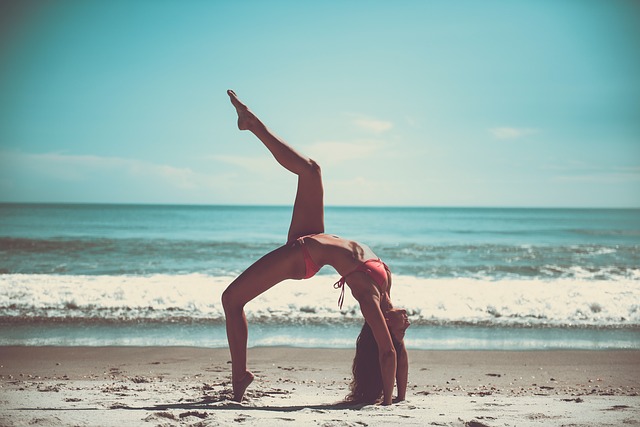 Spain's leading financial service company, Banco Santander is not only the world's 9th most significant financial service institution by revenue, worth over 108 billion dollars, but also one of the leading financial companies leading the way in blockchain adaptability. In April 2018, Santander teamed up with Ripple and launched the world's first mobile application that is tasked to facilitate cross-border settlements powered by RippleNet, OnePay FX.
Now what OnePay FX does is to give Santander's clients the ability to transfer US dollar and EURO payments to the U.S and Euro Zone countries respectively. Cross-border payments that are initiated and processed on the mobile application reach their destinations within 24-hours, versus the average 3 to 5 days it takes with traditional money wire transfers.
The launch of Ripple-powered OnePay FX has allowed Santander to achieve the coveted fete of being the first bank to operationalize a blockchain-based cross-border settlement serve to retail clients in several countries simultaneously.
During the Swell 2018 conference, the head of the bank's Innovation, Ed Metzger is quoted as saying:
"We want to let the world know about our journey with Ripple, and how we have used their technology to improve the lives of our customers."
And following the partnership with Ripple Labs, Santander's 140 million customers worldwide, both retail and commercial, expect a new experience when it comes to international payments. In particular, their retail clientele is looking forward to an experience that is not only secure but reliable and fast just like instant messaging with anyone anywhere in the world.
Metzger added:
"We believe that financial services are gravitating towards a world of open platforms where firms and companies partner to deliver excellent customer service for their customers, and that is at the core of what we are doing with One Pay FX."
Thanks to Ripple's blockchain technology, Santander can provide their customers with something new, something they never expected: a new level of security, transparency, speed, and certainty. Following their successful working relation, Ripple Labs announced the integration of RippleNet with OnePay FX on 2nd October after Santander's testing with Ripple's blockchain technology and other liquidity product available.
Ed Metzger, CTO of @bancosantander's OnePay FX, talks about why they have teamed up with @Ripple to help process cross-border payments. #CryptoCraze pic.twitter.com/YrbvbUSAfS

— Cheddar (@cheddar) October 4, 2018
Speaking at the just concluded Swell 2018 conference, Metzger outlined the main determination of RippleNet within the OnePay FX network is to seamlessly process international payments to ensure Banco Santander's global customers are allowed the opportunity to send and receive money with little or no hustles. Metzger added:
"One of our clients was on holiday in Italy and unfortunately packed in the wrong place. He was charged a fine which he was supposed to pay but did not have his banking card. He was able to use the mobile application to settle the fine immediately, and avoid his car from being towed away. It only takes four or five clicks to do something that could have taken an awfully long time to complete in the past."
If everything remains constant, Santander will be able to expand and export its OnePay FX services to more countries in Asia, Europe, and South America. At the moment, the Ripple-based mobile application, OnePay FX is only available to clients in Spain, Poland, Brazil, and the UK.
Potential Resulting Product from the Santander's Partnership with Ripple
According to many analysts, Santander's partnership with Ripple Labs will most likely have a positive impact on Japan and South Korea. In what way you might ask?
Led by a consortium of over 60 Japanese banks, SBI Ripple Asia has been conducting pilot tests of its liquidity solutions incorporation with top financial institutions in South Korea. For instance, two of the significant commercial companies in South Korea, Woori Bank and Shinhan Bank, committed themselves to integrate Ripple in 2019.
The incorporation of Ripple's blockchain into OnePay FX has the potential to streamline bank processes that implement Ripple-related products in the two Asian counties, Japan and South Korea.
For the global insights every crypto trader must have, apply for Elite membership!
Disclaimer: This article should not be taken as, and is not intended to provide, investment advice. Global Coin Report and/or its affiliates, employees, writers, and subcontractors are cryptocurrency investors and from time to time may or may not have holdings in some of the coins or tokens they cover. Please conduct your own thorough research before investing in any cryptocurrency and read our full disclaimer.
Image courtesy of MaxPixel
Is Ethereum (ETH) a Worthy Investment?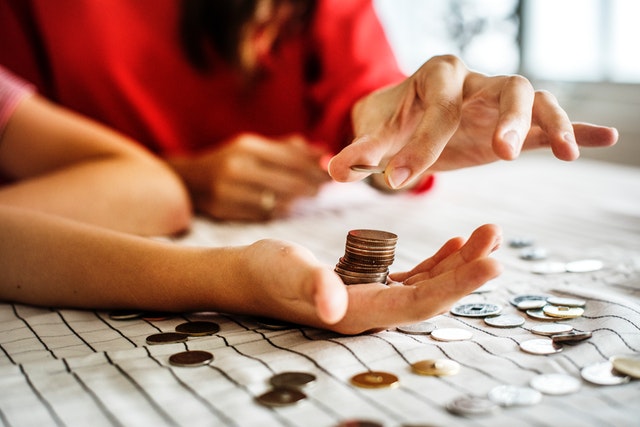 Ethereum (ETH) is a well-known project in the crypto industry. It is the second largest coin by market cap, and likely the second most important cryptocurrency that was ever developed. In both cases, it was bettered only by Bitcoin itself, which places it quite high on the importance scale.
However, while nobody can deny the project's importance for the crypto industry — as it is responsible for shifting the attention from cryptos to blockchain — many are starting to wonder if it is still a good investment. There was a time, not too long ago, when Ethereum was a go-to project for those who wanted to create a new cryptocurrency, smart contract, or a dApp.
The project was faster than Bitcoin (albeit not that much), and it was the record holder for the number of transactions per day, week, or month. However, its own scalability issues, plus the fact that its fees were relatively large, as well as the necessity to learn its own programming language to use it, inspired developers to create multiple alternatives. Today, Ethereum is far from being the only development platform in the industry. It is also quite far from being the best for dApp and token development.
It has several competitors these days, including TRON — a project that started on Ethereum — as well as EOS, both of which continue to grow…
Top 3 Crypto Trends That Might Go Big in Q2 2019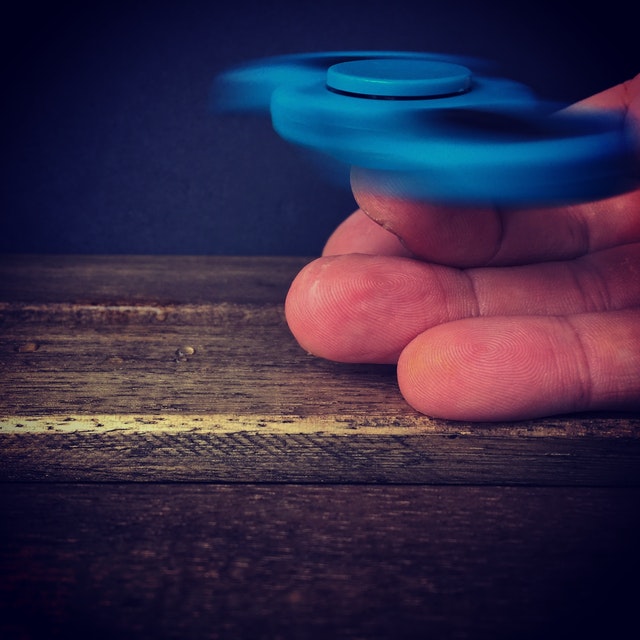 So far 2019 has brought a significant change to the crypto industry. Q1 of this year has seen the rise of the idea of IEOs, the crypto space has finally managed to shake off the bears, and numerous coins throughout the industry have seen their prices grow once again.
The latest rally happened only several weeks ago, and it allowed Bitcoin to surge up by $1,000. Most other coins followed in their own way, but the investors are now wondering what to expect out of Q2? The Q1 started off badly, but it ended up being extremely successful. The chances are that history might repeat itself in the second quarter, as there are some key trends that might point the way for the further development of the crypto market.
1. The rise of IEOs
Back in 2017 and early 2018, ICOs (Initial Coin Offerings) were everything that the crypto space was talking about. Their popularity allowed startups to raise billions upon billions of dollars. Soon enough, however, that ended in a pretty bad way. STOs (Security Token Offerings) emerged as an alternative that does not depend on trust, follows regulations, and it actually holds value. However, asset tokenization might still be in its early stages, and this is something that might come back at some point in the future.
In 2019, however, IEOs (Initial Exchange Offerings) started attracting the…
The Crypto Space Once Again Divided Over Bitcoin SV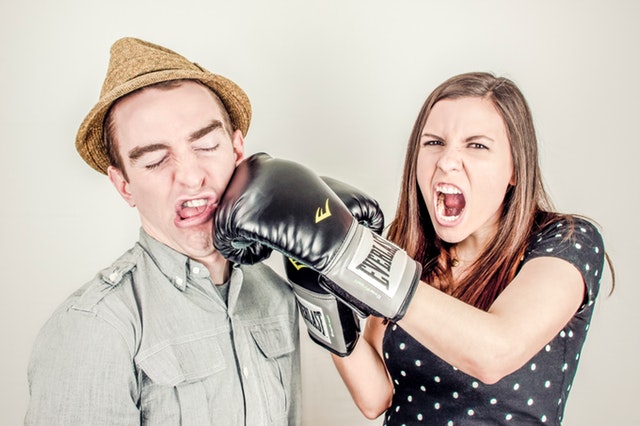 The crypto community is a strong one, one that managed to bring digital currencies from nothing to an industry worth hundreds of billions of dollars. However, while its strength in this regard is undeniable, the crypto community can be just as fragile given the appropriate conditions. With that in mind, the conditions seem to have been set for a new divide, although the cause is once again the same — Dr. Craig Wright and his Bitcoin SV (BSV).
Craig Wright vs. the (crypto) world
Dr. Craig Wright, the chief scientist at nChain, and the creator of Bitcoin SV. has been a well-known and very controversial figure in the crypto industry. Wright was suspected of being Bitcoin's creator several years ago, which is possible because no one knows who is behind the name 'Satoshi Nakamoto.'
Wright was believed to be him, and one theory claimed that he and his friend were responsible for giving life to BTC. However, the theory quickly died out, but not before Wright seemingly liked the idea of assuming the mantle of Nakamoto. He himself started claiming to be Bitcoin's mysterious creator ever since.
Of course, he managed to gather up some followers, but the majority of the crypto community — while confused — did not believe him. Luckily, there is no need for trust, and Wright should easily be able to prove that he…