Shopin Redefines e-Commerce Practices, Partners with Quoine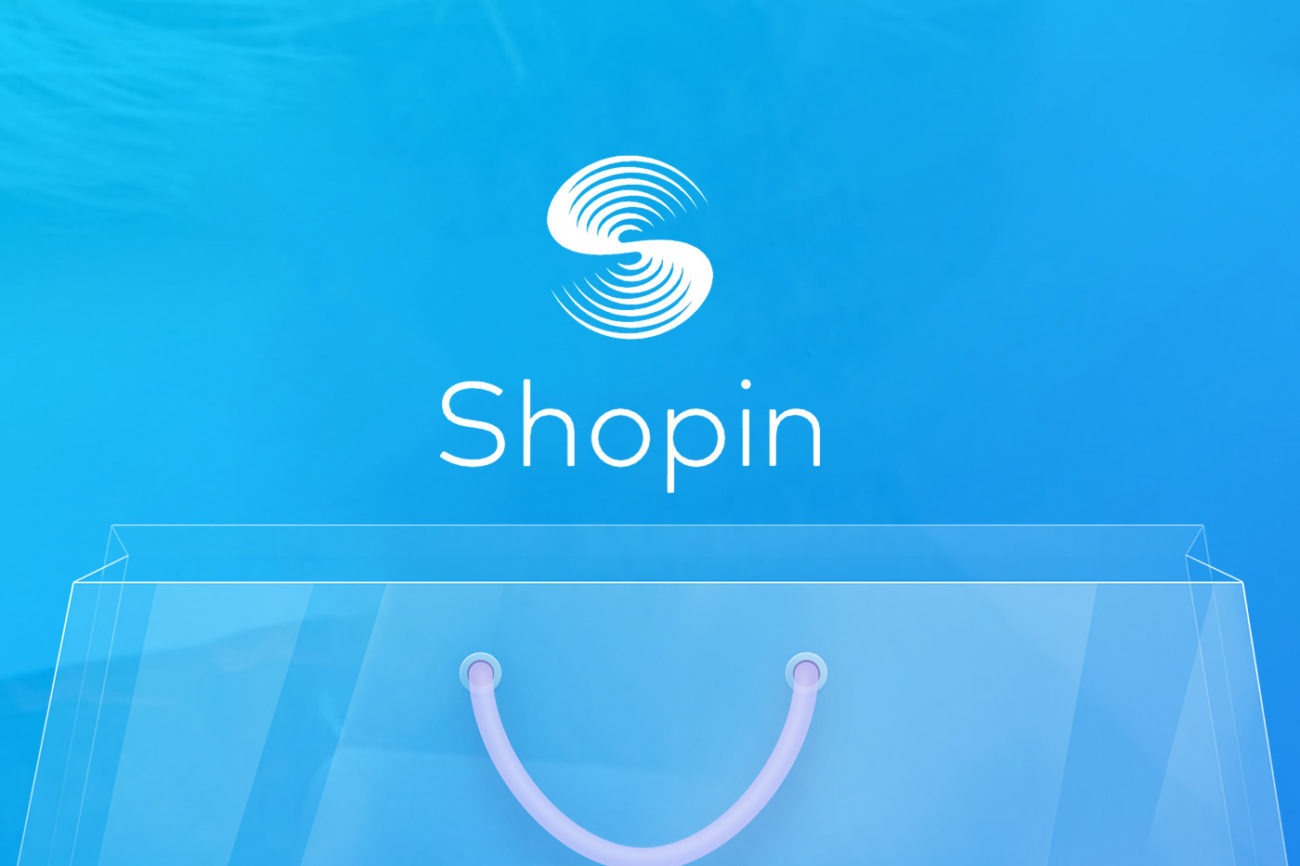 The internet has revolutionized the way we buy goods and services, allowing companies like Amazon to gain enormous benefits from the e-commerce industry. However, today, another wave of technological breakthrough is developing right in front of our eyes – it's called blockchain, also referred to as the distributed ledger technology (DLT). Together with artificial intelligence (AI) and other innovative technologies, blockchain is a key contributor to the latest tech revolution.
Shopin, a US-based startup, wants to leverage blockchain and AI to create a decentralized system where shoppers can create their profile and customize their experience on retailers' websites.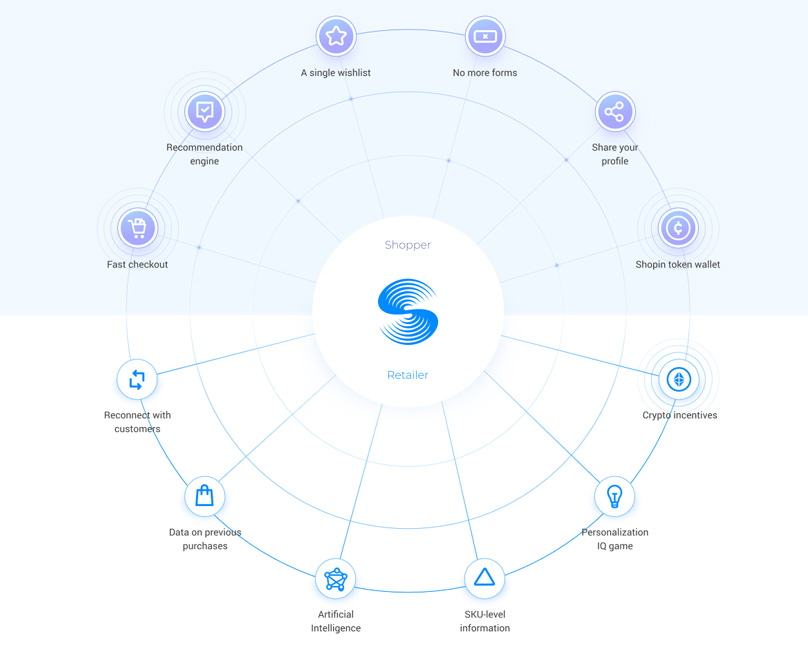 Even though the internet has redefined the shopping experience, there is still more room for improvements. Today, most retailers go for behavioral marketing and use big data to better understand their customers by dividing them into specific groups. However, this is not enough to ensure a tailored experience that would address the personal needs of a given customer. Shopin proposes a system that would provide shoppers with full control over their data and allow retailers to know exactly who is visiting their sites, helping them to contribute with value.
According to professional services provider Accenture, almost three-quarters of shoppers would deal with retailers that use personal data to improve the shopping experience. The same study showed that nearly nine out of ten shoppers would love to have control over how their personal information is applied by retailers. Shopin wants to address these challenges and is working on a system that would allow consumers to improve their shopping experience by managing their profiles on blockchain.
What is Shopin?
Shopin is creating a decentralized version of Amazon, which fully relies on blockchain and AI. The system revolves around the concept of universal shopper profile and cryptocurrency for e-commerce. The network of universal profiles, which include the ID, shopping data, payment information, and reputation data among others, will help retailers come up with more accurate targeted marketing and recommendations.
Shopin's ecosystem will be fueled by an ERC20-based token called Shopin, which we'll discuss below. Shoppers will use the Shopin app and wallet, through which they'll get recognized by retailers. The latter ones will see the users' purchase data, allowing them to offer relevant recommendations.
Shoppers will enjoy the following benefits:
Personal shopping experience driven by relevant product recommendations;
Ability to control personal data;
One wish list for the whole network of retailers;
One-click checkout on every retailer page;
Ability to share profile for ideal gifting.
On the other side, Shopin provides great advantages for retailers, as they can have a full view of their shopper's profile. This will allow them to save on marketing and boost transactional conversion. Thus, this is a win-win situation for both retailers and shoppers.
Shopin Token
As mentioned, the Shopin ecosystem is fueled by the token with the same name. The initial coin offering (ICO) event, which Shopin calls the Token Generation Event (TGE), has been successfully completed in April of 2018. The startup raised over $42 million in Ethereum and Bitcoin. Shopin was funded by reputable institutional investors, such as Galaxy Digital, founded by billionaire Michael Novogratz, Block One Capital, Genesis Block, Nima Capital, Passport Capital, and more.
The token can be used by shoppers in several ways, including monetizing personal data, offering gifts or benefiting from referral programs.
Shopin Trials and Partnerships
Shopin has been already successfully tested in partnership with Ermenegildo Zegna and Bed Bath & Beyond – two reputable fashion and home-goods retailers. During the pilot, each retailer invited customers to create a shopper profile, resulting in a total of 719,000 signups. Shopin used data to come up with personalized recommendations, boosting conversions by 22% and generating $14.7 million in additional sales. Over 70,000 of the signups invited another 65,000 new users to join Shopin. The results exceeded the expectations and proved that the e-commerce industry requires a decentralized ecosystem that is focused on consumers.
Recently, Shopin partnered with Quoine, holding an initial exchange offer with Quoine's trading platform QRYPTOS. The event started on August 8, 2018, and is live until August 28. During the public sale, 23.5 million Shopin coins are sold at a price of under $0.20.
There are three phases of this mini ICO:
Phase 1 – 8-15 August; Bonus 30%;
Phase 2 – 15-21 August; Bonus 20%;
Phase 3 – 21-28 August; Bonus 10%.
Users can buy Shopin tokens with US dollars, Bitcoin, Ethereum, and QASH, the token of Quoine. QASH is listed in the top 100 cryptocurrencies list of Coinmarketcap.
Following this token sale event, the Shopin token will be listed on QRYPTOS, a digital cryptocurrency exchange that is known for its high-security level.
Investors who are ready to buy more tokens can enjoy special bonuses, such as QASH rewards or even face-to-face meetings with the CEOs and founders of the two companies.
The Final Word
The Shopin team has a great vision, which puts this project among the most promising ones. Shopin was awarded as the best ICO at the North American Bitcoin Conference held this year and best ICO and startup by CoinAgenda Global. It was also listed in the top 5 ICOs at Davos d10e conference and was named the most promising ICO of 2018 by Bitcoinference.
The project is backed by reputable venture capital firms and has succeeded in several trials. Most importantly, Shopin aims to address a real problem of the e-commerce, trying to improve connections between retailers and shoppers. The project might have an enormous impact on the industry, helping consumers improve the online shopping experience. To better improve your customer's shopping experience, check out fred lam zero up course.
Disclaimer: This article should not be taken as, and is not intended to provide, investment advice. Global Coin Report and/or its affiliates, employees, writers, and subcontractors are cryptocurrency investors and from time to time may or may not have holdings in some of the coins or tokens they cover. Please conduct your own thorough research before investing in any cryptocurrency and read our full disclaimer.
CoinField Launches Sologenic Initial Exchange Offering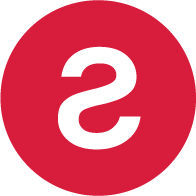 CoinField has started its Sologenic IEO, which is the first project to utilize the XRP Ledger for tokenizing stocks and ETFs. The sale will last for one week and will officially end on February 25, 2020, before SOLO trading begins on the platform.  Sologenic's native token SOLO is being offered at 0.25 USDT during the IEO.   
Earlier this month, Sologenic released the very first decentralized wallet app for SOLO, XRP, and tokenized assets to support the Sologenic ecosystem. The app is available for mobile and desktop via the Apple Store and Google Play.  The desktop version is available for Windows and Mac.
"By connecting the traditional financial markets with crypto, Sologenic will bring a significant volume to the crypto markets. The role of the Sologenic ecosystem is to facilitate the trading of a wide range of asset classes such as stocks, ETFs, and precious metals using blockchain technology. Sologenic is an ecosystem where users can tokenize, trade, and spend these digital assets using SOLO cards in real-time. The ultimate goal is to make Sologenic as decentralized as possible, where CoinField's role will be only limited…
Many of the Top Sports Betting Websites for 2020 Can Be Found On Boomtown's Best Betting Page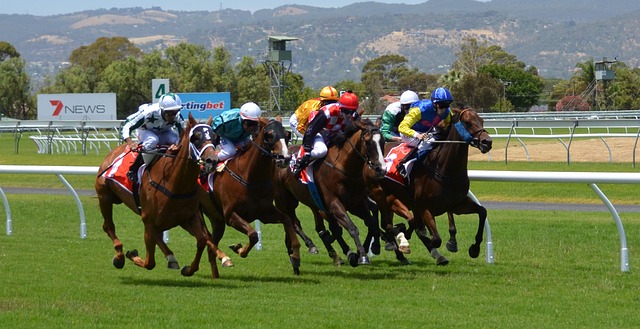 Sports betting is one of the widely known types of online gambling. With a large number of sports fans around the world, this type of gambling is one of the most sought after. The problem usually comes from when gamblers try to find the best sites out of the many available ones. Many new sports betting sites come up daily, thus making the selection process even harder. One of the best places to find top betting websites for sports is Boomtown Bingo. This platform doesn't just give users the best online casino games websites, but they also cover sports betting. As such, boomtown bingo remains a one-stop-shop for everyone who needs the best and the latest online gambling and gaming sites for all types of devices.
Performance
The performance of any website is critical. Users need to find their way around the site easily, and that can be made possible with the site structure and arrangement. Loading time is also essential. A website that always hangs thus pushing the user to refresh every time is no good. These are some of the factors that Boomtown Bingo looks into when selecting the best sites for its users. You can be sure that the new sports betting websites listed on Boomtown's platform have faster loading time, can be used easily by everyone,…
What Prevents Crypto from Becoming the Top Payment Method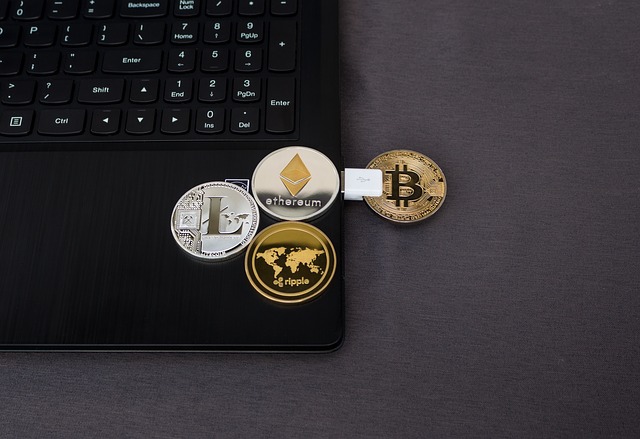 As globalization spreads over the planet, the need for fast and cheap cross-border money transfers is growing rapidly. Cryptocurrency provides exactly that kind of transfers with the added benefits of security and lack of centralization. However, despite being what seems like the perfect solution to the global money transfer problem, crypto has yet to become a major player in the currency arena. It's growing in popularity, that's for sure. But that rate isn't even close to what's needed for crypto to become a recognized and universally accepted payment method.
The question is why?
There can be no doubt that the need for what cryptocurrency can offer is huge. It's most obvious when considering the situation of migrant workers, who are also growing in number due to globalization. The amount of remittances in the world has risen to over $530 billion a year. However, the high cost of these transfers is such a concern that the UN launched a program dedicated to reducing those numbers to, at least, 3% by 2030.
One doesn't need a degree in economy and finances to see what kind of difference cryptocurrency could make for this situation alone. At the moment, migrant workers are losing about $25 billion in money transfer fees. There are still some remittance…