Tron (TRX) potentially pedaling to a new partnership with Alibaba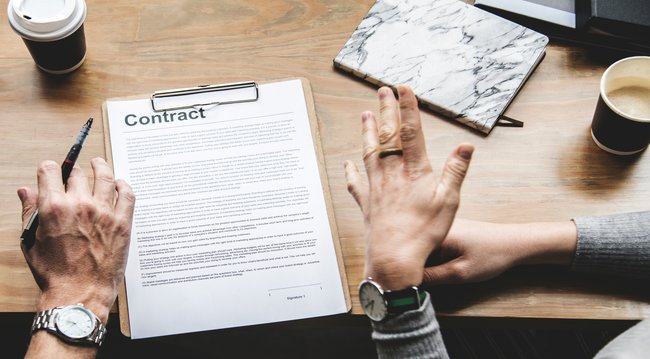 The Tron (TRX) Foundation has been making headways with its good efforts to make Tron's blockchain project a complete success and an example in the crypto space. Justin Sun, the leader, and founder of Tron's core developers blockchain project and the Tron Foundation continues to work tirelessly to make the crypto asset the best in the world.
Considered as one of the most charismatic personalities in the cryptocurrency sphere today, Justin Sun is re-known for voicing his thought on some debates and issues that relate to cryptos. However, it is unknown to many that Justin graduated a few weeks ago from the prestigious Hupan University in China, where he pursued a three-year course program after being handpicked by billionaire Jack Ma who happens to be the founder and leader of the University as well as e-commerce giant, Alibaba.
The Hupan University is one of the most renowned and prestigious tertiary institutions in China, and it's privileged to be run by one of the most influential names in Asia and across the world, Alibaba-founder Jack Ma, who is known for his philanthropic efforts and business acumen. Mr. Jack Ma also takes a few lectures at Hupan University.
For three years, Justin Sun has studied under the wings of Jack Ma and early this year, Justin submitted his graduation thesis titled, "The Birth of a Decentralized Internet." The thesis sheds light on the observations of Justin Sun on the past, present, and future thoughts towards blockchain technology and cryptocurrency.
Jack Ma and Justin Sun, the leaders of Alibaba and Tron Foundation respectively have been prominent to each other for some time and speculation is rife that they patently signed an agreement that is going to be made public anytime soon. According to various sources, an official announcement is going to be made by a senior member of the staff of Alibaba confirming the move to partner with Tron (TRX).
Potential Tron (TRX) Partnership with Alibaba
The crypto community is not new to predictions, rumors, and speculations. Whether it's about the price movement of a digital currency or a potential partnership in the pipeline, the crypto space has seen it all. That much can be said especially with the latest news of a near completion deal between Tron (TRX) and Asia's giant e-commerce group, Alibaba.
What to Expect from the Partnership
Well if the deal goes through and both companies put ink on paper, members of the crypto community should brace themselves for a massive bull run from Tron (TRX).
Over the past few months, Tron (TRX) has been steadily enlarging its territories with plans to increase its current 100 plus member staff team to a full house of about 400 individuals who will be working in the operations of the Tron platform.
If Tron Foundation manages to achieve this goal by the end of the year, Tron will comfortably be on the right track in beating other top crypto companies like Ethereum that pride themselves of having more than a thousand employees.
How will Tron Benefit
Because Alibaba is huge in the world, any partnership with the e-commerce powerhouse and a cryptocurrency technology is going to be a game changer in the financial market and how things operate. Although it does not seem that there are any strong connections between the two companies, any deal between them would take off the value of Tron (TRX) to reach the $2 to $4 mark easily.
How will Alibaba Benefit
With Tron's growing young team of developers and a series of upgrades already launched on the blockchain's platform, a partnership with Tron would facilitate speedy, reliable, and safe money transactions between clients and the company.
Tron is committed to making it easy for users to sell their wares online while also facilitating buyers who are looking to buy things online with a smooth experience. A partnership between Tron and Alibaba would mean war with other giant e-commerce platforms like Amazon who are expanding their influence into the entertainment sector.
For the latest cryptocurrency news, join our Telegram!
Disclaimer: This article should not be taken as, and is not intended to provide, investment advice. Global Coin Report and/or its affiliates, employees, writers, and subcontractors are cryptocurrency investors and from time to time may or may not have holdings in some of the coins or tokens they cover. Please conduct your thorough research before investing in any cryptocurrency and read our full disclaimer.
Photo by rawpixel on Unsplash
Bitcoin about to drop to 4k, how will the market recover?
It's no secret that the cryptocurrency market (including Bitcoin) has been under a bearish run since last December 17th and it's been going down steadily over the previous eleven months. But nobody was ready for the way in which the bears hit the market this November 14th.
It was just insane. The market capitalization for crypto went to its lowest point in a very short time. Bitcoin, which is crypto's canary in a coal mine (so to speak) dropped below the 5k mark. It's trading at $4,443 as we write this article and is expected to hit the 4k mark if things keep going in the same direction.
Can the trend change? Is there any good news to report? Any reason to be hopeful? The answers are: yes, yes, and yes.
The trend can and will change. We know this because drops as dramatic as the current one have already happened four times over the last ten years. Every time the market has bounced back to reach previously unexpected (allegedly impossible) heights.
About good news to report. There's plenty. Blockchain projects like Ripple, Cardano, Stellar Lumens, Tron, and some others have reached impressive milestones this year. They are gaining adoption, becoming useful in the real world and securing strategic partnerships.
Also, even in the bearish climate, the crypto infrastructure has kept snowballing so you'll be hard pressed to find any place in the world in which you…
Global Elite Update – November 20th

Market Overview
There's not much anyone can really say right now. The crypto markets look horrible. The sentiment is extremely bearish. Most think prices are heading lower. We, like most, are sitting with heavy losses. Markets are off 30% in just the last 7 days. In hindsight, we should have had some stops in place, but we didn't think markets would selloff this hard and if they did, we would look to buy in. That is what we are going to do.
We don't believe investors should double down, but should instead scale in. This is not the time for leveraged positions. This is the best advice we can give. No one knows how long this bear market will last or where prices will head next. However, if you believe in the long-term future of crypto, the selloff should be viewed as an accumulation opportunity.
Current Trades
Long NPXS at 25
Long NANO at 3148
Long GNT at 2657
Long RVN at 630
Long BTC at 5565
New Trade Recommendations
Buy BTC upon receipt of this newsletter (4412 as we write this) and average into the trade.
Broker Recommendations
Please feel free to email us at any time…
How and when Electroneum (ETN) mass adoption will catch fire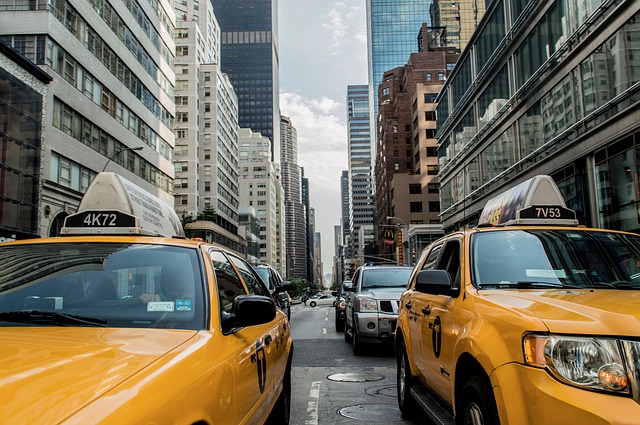 Before we talk about how Electroneum is thriving towards mass adoption, let's take on some basics. What is the meaning of "mass adoption" and what cryptocurrencies could really achieve it? The answer to these two questions will ultimately determine the destiny of the cryptoverse.
Sooner or later some tokens will become useful (and used by) a lot of people in the real world. That will create demand for those tokens and that demand will bring its value up. It will be the point at which the crypto market becomes mature, one that answers to real economic forces (such as supply and demand) instead of being a toy for speculators as it still is today.
So let's start at the beginning. Mass adoption means that, given any kind of technology, product or commodity, at least seven out of ten people know what it and what they can do with it. This definition doesn't take into account if they actually use it, only if they know about it. Think about Facebook, for instance. Not everybody you know has an active account there.
But chances are almost everybody you know understands what it is and that they could start using it anytime they wanted (if they're not using it already) at a rate higher than 70%. Maybe a more explicit example is coffee. The percentage of coffee drinkers in the US is about 83% which is enough to ensure it's mass-adopted. And everybody…