Tron (TRX) potentially pedaling to a new partnership with Alibaba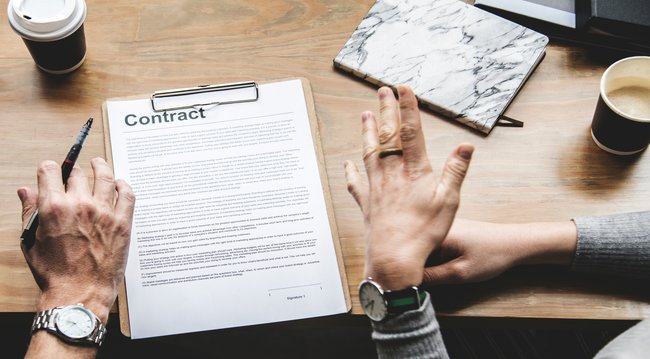 The Tron (TRX) Foundation has been making headways with its good efforts to make Tron's blockchain project a complete success and an example in the crypto space. Justin Sun, the leader, and founder of Tron's core developers blockchain project and the Tron Foundation continues to work tirelessly to make the crypto asset the best in the world.
Considered as one of the most charismatic personalities in the cryptocurrency sphere today, Justin Sun is re-known for voicing his thought on some debates and issues that relate to cryptos. However, it is unknown to many that Justin graduated a few weeks ago from the prestigious Hupan University in China, where he pursued a three-year course program after being handpicked by billionaire Jack Ma who happens to be the founder and leader of the University as well as e-commerce giant, Alibaba.
The Hupan University is one of the most renowned and prestigious tertiary institutions in China, and it's privileged to be run by one of the most influential names in Asia and across the world, Alibaba-founder Jack Ma, who is known for his philanthropic efforts and business acumen. Mr. Jack Ma also takes a few lectures at Hupan University.
For three years, Justin Sun has studied under the wings of Jack Ma and early this year, Justin submitted his graduation thesis titled, "The Birth of a Decentralized Internet." The thesis sheds light on the observations of Justin Sun on the past, present, and future thoughts towards blockchain technology and cryptocurrency.
Jack Ma and Justin Sun, the leaders of Alibaba and Tron Foundation respectively have been prominent to each other for some time and speculation is rife that they patently signed an agreement that is going to be made public anytime soon. According to various sources, an official announcement is going to be made by a senior member of the staff of Alibaba confirming the move to partner with Tron (TRX).
Potential Tron (TRX) Partnership with Alibaba
The crypto community is not new to predictions, rumors, and speculations. Whether it's about the price movement of a digital currency or a potential partnership in the pipeline, the crypto space has seen it all. That much can be said especially with the latest news of a near completion deal between Tron (TRX) and Asia's giant e-commerce group, Alibaba.
What to Expect from the Partnership
Well if the deal goes through and both companies put ink on paper, members of the crypto community should brace themselves for a massive bull run from Tron (TRX).
Over the past few months, Tron (TRX) has been steadily enlarging its territories with plans to increase its current 100 plus member staff team to a full house of about 400 individuals who will be working in the operations of the Tron platform.
If Tron Foundation manages to achieve this goal by the end of the year, Tron will comfortably be on the right track in beating other top crypto companies like Ethereum that pride themselves of having more than a thousand employees.
How will Tron Benefit
Because Alibaba is huge in the world, any partnership with the e-commerce powerhouse and a cryptocurrency technology is going to be a game changer in the financial market and how things operate. Although it does not seem that there are any strong connections between the two companies, any deal between them would take off the value of Tron (TRX) to reach the $2 to $4 mark easily.
How will Alibaba Benefit
With Tron's growing young team of developers and a series of upgrades already launched on the blockchain's platform, a partnership with Tron would facilitate speedy, reliable, and safe money transactions between clients and the company.
Tron is committed to making it easy for users to sell their wares online while also facilitating buyers who are looking to buy things online with a smooth experience. A partnership between Tron and Alibaba would mean war with other giant e-commerce platforms like Amazon who are expanding their influence into the entertainment sector.
For the latest cryptocurrency news, join our Telegram!
Disclaimer: This article should not be taken as, and is not intended to provide, investment advice. Global Coin Report and/or its affiliates, employees, writers, and subcontractors are cryptocurrency investors and from time to time may or may not have holdings in some of the coins or tokens they cover. Please conduct your thorough research before investing in any cryptocurrency and read our full disclaimer.
Photo by rawpixel on Unsplash
Global Elite Update – December 28th

Market Overview
The crypto markets had a relief rally last week. We didn't get too excited because we've seen short covering rallies before and that's all it was. Bitcoin had moved from a Strong Sell to Sell to Neutral based on trend-following indicators. Now it has moved back into a Strong Sell.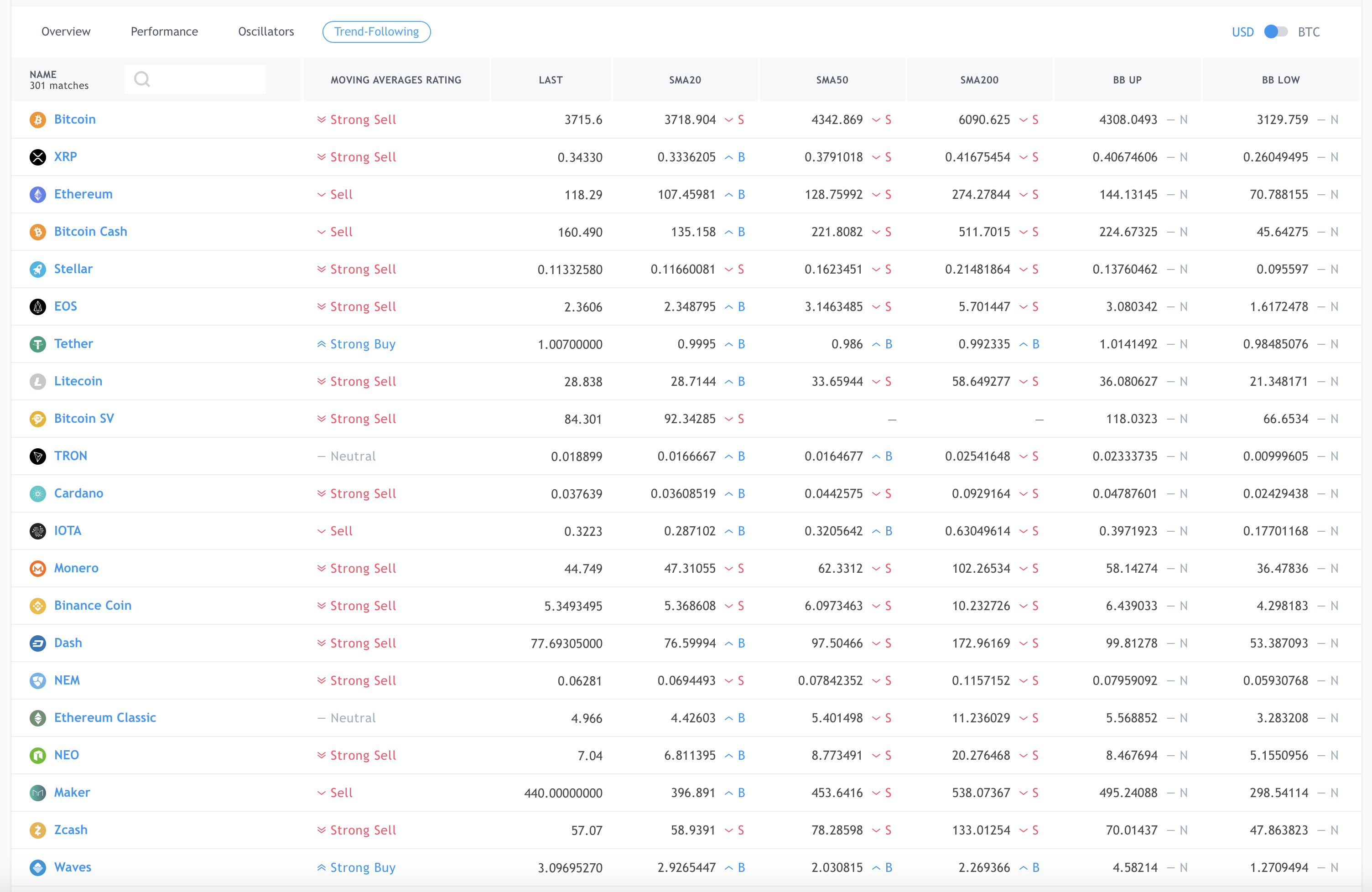 We see Bitcoin going down and testing the lows and probably breaking them and heading below $3k. Trend-following does work and we have fought the trend for the past 3 months and that's something a trader should never do. Last year, we witnessed it first hand with Bitcoin and crypto. New highs were to be bought. This year, new lows were to be sold. We traded well last year, but this year we ignored our rules and have paid accordingly. There's nothing worse than buying in a bear market. Markets can go lower than anyone imagines and low prices can last longer than thought. That is what we are witnessing now.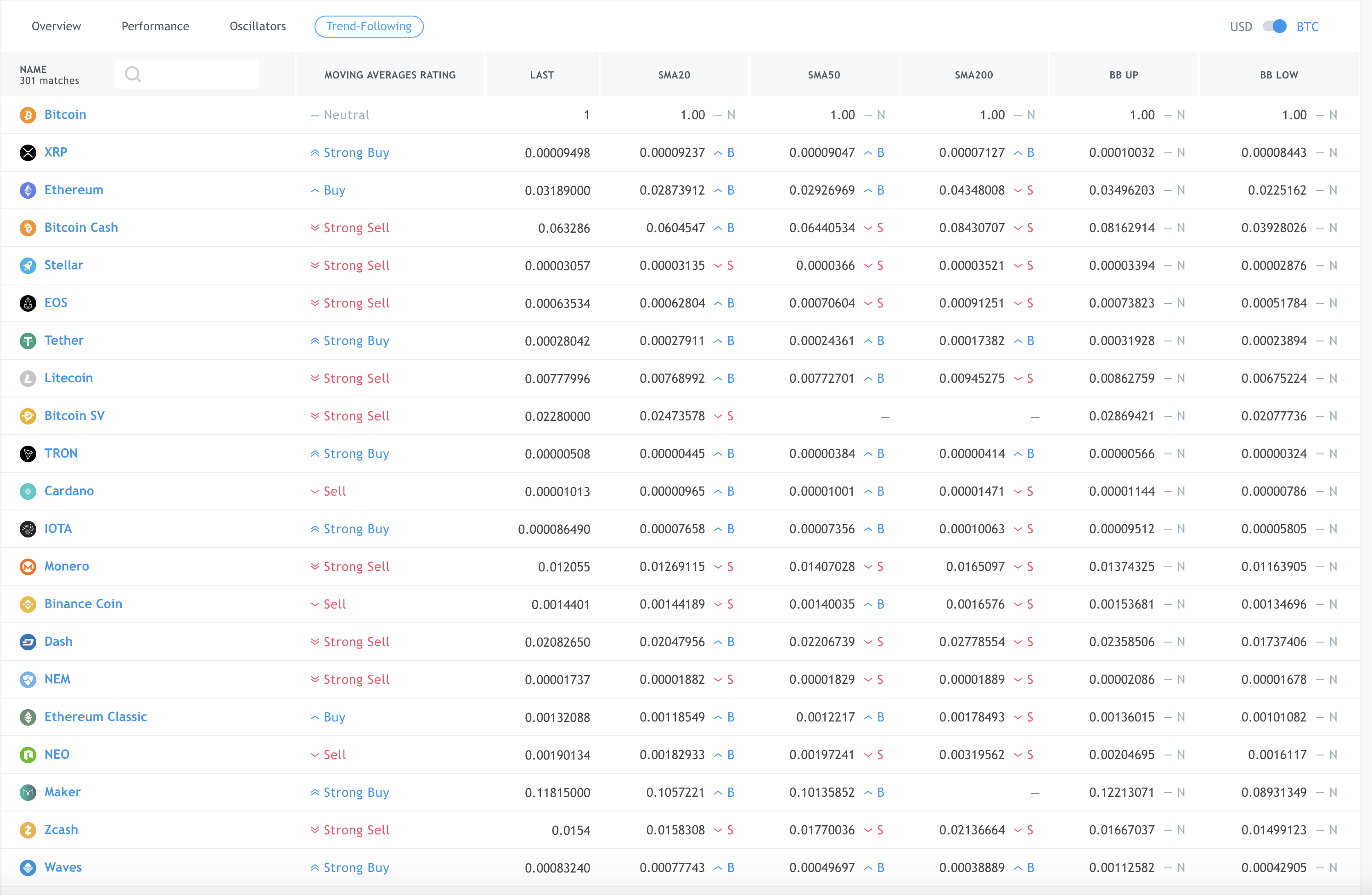 In terms of altcoins and against BTC, we are seeing a few rated as a Strong Buy. Right now, these include XRP, Tron,…
Global Elite Update – December 6th

Market Overview
We want to apologize to all our members for no updates. We, like many of you and others (we are all in the same boat), are feeling the despair over this crypto bear market. Add in the global equity selloff and you have a perfect recipe for watching your entire portfolio widdle away.
As we write this, all of our crypto positions are underwater. We are HODLing and just watching the next major levels in Bitcoin. All indications right now are that we are in fact heading lower. The next major support on BTC is $3000 and then the line in the sand is $1800. We have to accept the fact that we might see those prices. After all, we never thought we would see $3779 where it as we write this.
The question everyone is asking how did we get here and why?
There's no definitive answer but there are a few things we can point to. For one, the SEC has started cracking down on ICO promotions. DJ Khaled and Money Mayweather both settled with the SEC and had to pay penalties and interest. Many had written the SEC off as no enforcement actions were taken earlier this year. As it turns out, the SEC just moves slow and crypto investors are finding that out now.
Second, there are many questioning the sheer number of cryptocurrencies and what their real uses are. The industry has been so…
Ripple and the Internet of Value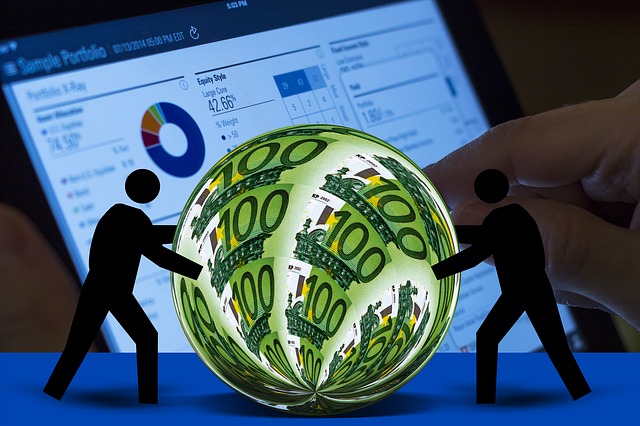 "We don't know when but Internet Of Value solved by Blockchain is going to happen. Make sure we are in the position before this thing takes off." That's what Chris Larsen (Ripple Labs' co-founder) told to Asheesh Birla, a Ripple employe several years ago. This quotation includes everything Ripple is, everything it does and everything it aims for.
Let's start by explaining the meaning of "Internet of Value." This is a philosophical idea that was probably, though we don't know for sure, put forward by Ripple's founders. It refers to the expectations of current internet customers and users.
They want for money to move around the internet as quickly and as seamlessly as the information they use. If you want to send somebody money over the web, it should be as quick, safe and cheap as sending an e-mail, that's the main idea.
So has Ripple made sure it's there before this thing takes off? Let's see.
One of the most archaic financial services in the world is the international transfer among banks (something you can't really do over the internet right now as a private citizen except for credit and debit card payments). This is because settling international payments relies on the SWIFT system.
It was implemented back in 1975, way before personal computers, smartphones, let alone the internet were imaginable technology except in Sci-Fi. SWIFT is slow, expensive, and prone to errors. That's why companies as…