Tron (TRX) wants to decentralized the 'whole' internet, is it possible?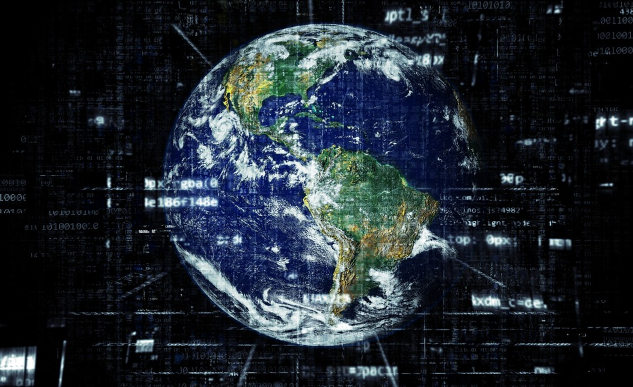 A majority of big internet players such as Facebook, Youtube, and Google offer free internet services to their users. As a result, they in turn store and sell their users' data to other large advertising corporations who flood our eyes with the things we need.
As a result of this inference, a decentralized protocol grounded a blockchain technology tailor-made for the entertainment industry is born. Tron (TRX) is the name of the revolutionary Blockchain technology. Tron intends to make its users the real architects of the data they publish on the platform enabling them to exercise total control over their online activities.
With that said, and with Tron (TRX) intending to be the preferred platform for content delivery of which its storage is distributed, data uploaded on the Tron platform gets stored on personal computers of network members who wish to do so instead of being stored on servers like in the case with big Internet corporations.
In exchange for the decentralized functionality and storage, users will have to acquire the blockchain's currency, the Tronix or TRX to be their default virtual currency in their everyday virtual trade dealings.
The issue of decentralizing the internet is not new, and Tron is not alone in this quest. Many players are also involved in activities that would make the current centralized internet more localized.
Players such as the Mozilla Foundation, a nonprofit organization that finances the open-source tools and the Firefox browser, Richard Hendricks, the man behind HBO's Silicon Valley, and Sir Tim Berners-Lee, the originator of the world wide web all want to see a more decentralized internet.
What's the Problem with the Internet? Isn't it Already Decentralized?
The answer to the question is Yes and No. The Internet is physically localized since no single corporation or entity can claim ownership to it, but at large, centralized service providers sustain its essential services such as social media, cloud computing, search engines, DNS services, email services, web hosting, and many other services.
These services heavily depend on resources that are highly concentrated in limited physical and virtual servers. This situation allows and makes it convenient for corporations to maintain the services they offer to internet users.
It's a centralized working architecture, but it sometimes creates problems by holding hostage internet users. If the servers of these corporations go down for whatever reason, we lose total access to essential functionalities and services.
If they get compromised through cyber-attacks, we lose personal data. If they decide to sell our data to other advertising companies, there is nothing we can do. We do not have any control over our own internet experience. Simple.
Can Tron Decentralize the Internet?
Decentralizing the internet is not just a fancy word to be used to boost virtual currency trading and prices to a public unsuspecting. On Tron part, it is a rigorous process that in the end will give users back the power to control their destinies on the Internet.
In a time where information is taken without consent and sold to companies with the deepest pockets, decentralization is indeed a requirement and a necessity. Although being a tough feat to achieve, we believe Tron (TRX) under the leadership of visionary Justin Sun, has what it takes to decentralize the internet as much as possible.
For the latest cryptocurrency news, join our Telegram!
Disclaimer: This article should not be taken as, and is not intended to provide, investment advice. Global Coin Report and/or its affiliates, employees, writers, and subcontractors are cryptocurrency investors and from time to time may or may not have holdings in some of the coins or tokens they cover. Please conduct your own thorough research before investing in any cryptocurrency and read our full disclaimer.
Image courtesy of Maxpixel.net
Importance of Bitcoin ETFs and Bakkt for the Crypto Space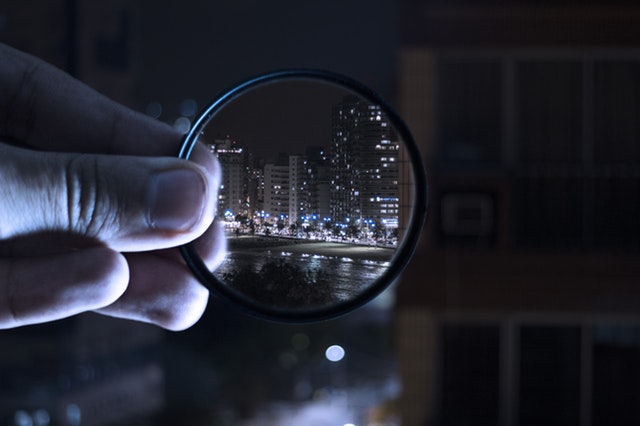 It is no secret that 2018 was a very bad year for cryptocurrencies, at least when it comes to prices and market cap. However, in its brighter moments, this year managed to set the stage for some very important events that are expected to make 2019 very successful and profitable. Two things have attracted the most attention, both of which were expected to occur in 2018, only to be moved for early 2019. Those two are Bitcoin ETF decision by the US SEC, and the launch of Bakkt.
What are Bakkt and Bitcoin ETFs and why are they important?
Let's start with Bakkt first. Bakkt Exchange is a business that is set to launch at the very beginning of 2019. It is a cryptocurrency platform that is set to offer a large number of services, including things such as warehousing and trading. However, there is another thing that makes Bakkt special, and that is the fact that the exchange itself is a product of the same company that has created the New York Stock Exchange.
In addition, Bakkt will be supported by some very influential names, such as Microsoft, BCG, and even Starbucks, to name a few. Furthermore, Bakkt will support crypto-to-fiat conversions. Starbucks will actually be one of the companies that have volunteered to help test the system, as users will be able to convert crypto to USD that can then be used in Starbucks.
Bakkt exchange…
4 Best-Performing Cryptocurrencies in the Current Bear Market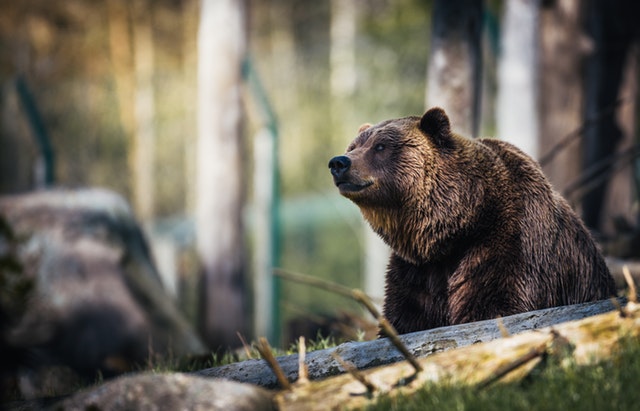 Cryptocurrencies have been experiencing a strong return of the bearish trend for weeks now, and only now does it show signs of weakening. However, experts believe that the situation will not repair itself so easily and that prices will remain low for a certain period.
However, when bear market strikes, the sentiment gets most bearish when the trend reaches the bottom. Everyone starts selling, and while short sellers can make a profit in this situation, analysts usually warn that the sale will only knock the prices down even further. Since most of the crypto-related news is already negative at this point, such predictions often make sense.
However, there is still one thing to keep in mind, which is the fact that when downtrend enters a capitulation, that often signals that a new bottom has been found. That is the perfect time to actually go against the bearish trend, and start buying. It is also a good opportunity to abandon the coins that seem too risky, and do not seem to have that bright of a future ahead of them.
Bitcoin has dropped by 87% from its all-time high, which it hit back in January. However, the rest of the market dropped with it, and it never lost its dominance, which still remains above 50% of the total market cap. In other words, while its price may have sunk to lows that were not seen for a while now, it…
Will The Stock Market's Bearish Outlook Affect The Cryptocurrency Market?
About 3 months ago I was reviewing what was happening in other markets as the cryptocurrency market kept falling. So I opened up TradingView and what I saw was something so incredible I had to look a second time, I thought I had opened up the BTC/USD chart but it had not yet fallen. I was a bit confused, but I realized my TradingView opened to the DOW, at the time it was looking extremely euphoric and then upon a little more research I saw it was in the longest bull since its conception.  I instantly wanted to see does this just apply to the Dow Jones or does it also apply to the likes of the Russel, S&P500, Nasdaq, Vanguard and then I even looked at the housing market. What I saw I am honestly going to say baffled me, what was there before me was a perfect opportunity, I knew that soon the stock market would fall and started letting people know about hedging.
Last year for many was a huge learning experience and even if many lost money, they learned about financial markets for the first time and may have bought their first ever investments. This was a huge plus for many people who were labeled noobs or noob investors. Why you may ask? Well, the simple answer is that noobs tried investing for the…