Tron (TRX) expected long-term value now (and market psychology)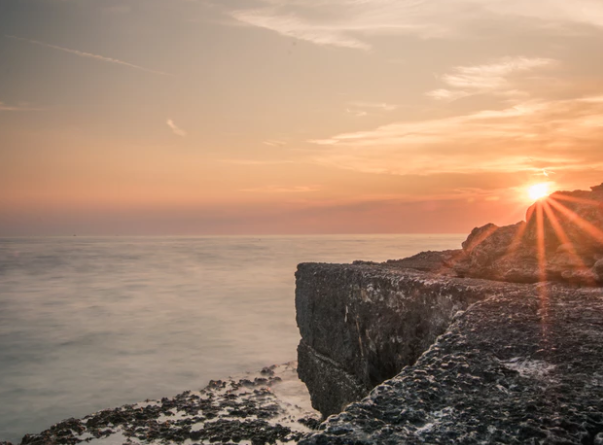 As for the moment the crypto world is going through one of the toughest times regarding price movements. In fact, at the time of writing the market capitalization has decreased to the point of having a value of  $193,719,360,631, a number that is to be worried about if we consider the heights the market has reached before with market caps touching the 800 billion dollars level.
In this sense, we all wonder how is it possible for the market, and specifically, for our favorite coins to give a U-turn and get back to decent prices where we can feel safe again.
TRON (TRX) is definitely one of those coins about whom we question the most. As it seems, Tron is one of the most solid projects that exist out there, and additionally, counts with one of the greatest teams in the industry, starting with the presence of Justin Sun as the CEO and leader of the group.
Tron has given us some of the most exciting initiatives ever since it was created, but for some reason, this hasn't been translating that much into the price. So what can we expect in the long run for the TRX token? Let's see all the details on a long-term price prediction for the coin.
Long-term price of Tron
Truth be told, things have not been going the way we expected with the TRX token. In fact, after the main net launch, the Super Representative Elections, the Tron Virtual Machine, and other outstanding projects, we were hoping to see a skyrocket that didn't occur.
Instead of that, we've seen how the price has been slumping down, even moving the coin out of the prestigious spot of the top ten cryptocurrencies.
At the moment of writing, TRON places at the 13th position of the charts according to Coinmarketcap. The crypto has a current price of USD 0.0193 per coin, a trading volume of $101,406,132, and it has decreased by 1.42 percent in the last 24 hours. In this sense, it just seems like the landscape is not rosy for the coin, but how do we know that the price will rise soon?
Well, recessions are actually quite frequent in the finance sector. In fact, back in 2008, the finance world had one of the toughest times ever with a pronounced recession that broke several banking institutions and made disappear a bunch of them.
For instance, we can name the case of Lehman Brothers, a reputed financial institution that was forced to apply for bankruptcy in lights of the hard scenario of the day. Back then it was actually common to wake up and see futures reflected of 400 or 500 point downs.
About this, the influence that news and social media has on this type of business is crucial. Most of the times, the community takes decisions because of the information in which is exposed, but when price stops having a relationship with all the news around, that's when we can expect a real increase in the coming months.
When news of this kind don't affect the price or don't make the price to go lower, that's an indicator of a 'soon coming' reversal. Like this, Tron may give an upturn in the following months, but to see this happening it would need both events and market support.
Concerning events, TRON has definitely characterized for creating the best initiatives to fulfill its mission of 'decentralizing the internet,' and that's precisely another of the reasons why Tron will manage to surge, as it has one of the most robust fundamentals of the sector. But for the market support, it would need the boost of a market increase to skyrocket its prices.
Like this, we could be speaking of getting to a mark of $4 or even higher in the long-run (3-5 years), depending on the market conditions. But what we can be sure of, is that the current conditions of the sector are no longer affecting the price of token that much, so we at least can expect an upturn to happen in the following months. Stay tuned.
For the latest cryptocurrency news, join our Telegram!
Disclaimer: This article should not be taken as, and is not intended to provide, investment advice. Global Coin Report and/or its affiliates, employees, writers, and subcontractors are cryptocurrency investors and from time to time may or may not have holdings in some of the coins or tokens they cover. Please conduct your own thorough research before investing in any cryptocurrency and read our full disclaimer.
Photo by Tadeusz Lakota on Unsplash
3 Altcoins That Are Outperforming Bitcoin and Will Likely Face Consequences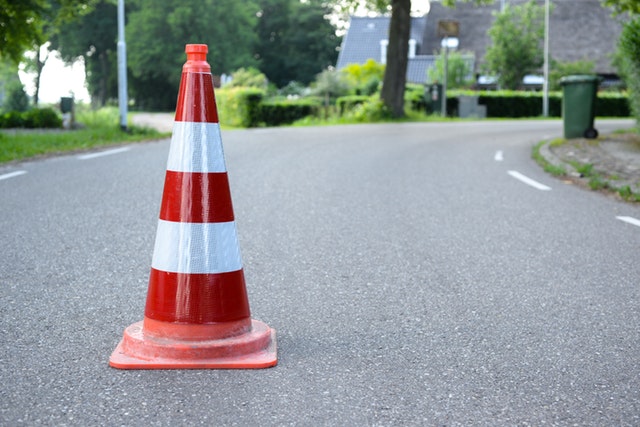 The crypto market is going through a period of massive recovery in the past few months, which has caused the investors' optimism to return. While all eyes are on Bitcoin (BTC), as usual, the largest coin seems to be struggling with a major resistance level at $8,000 at the moment. While this level was breached a few times now, every breach resulted in a correction.
At the time of writing, BTC is approaching this level yet again, with its current price being at $7,985,79, and rising further. The price managed to grow by 1.06% in the last 24 hours, and will undoubtedly hit $8,000 in a matter of hours, if not sooner.
However, while Bitcoin continues to remain volatile and struggles with waves of growth and decline, there are some altcoins that are not following its path. Of course, most of them are performing in pretty much the same manner as BTC, as they always had. But, a few coins have actually managed to outperform Bitcoin in recent months.
While optimists believe that this might lead to decoupling from Bitcoin — something that only Binance Coin (BNB) managed to pull off up to this point — it is likely that there will be consequences for these cryptos. This likely means that a price drop for these specific coins awaits somewhere in the near future, as outperforming BTC…
Why Binance May Be Crucial for Tron (Trx) to Reach $1
TRON (TRX) has been one of the most popular crypto projects in the past year. The coin has received a lot of attention from the entire crypto community, and although the impressions may differ —  the fact is that TRX is one of the most talked-about coins, even today.
However, while the project managed to achieve a lot in less than a year — launch its MainNet, start multiple massive projects, launch dozens of dApps, hundreds of smart contracts, its own DEX, new token, and more — its price remains quite low. Undoubtedly, one of the reasons for this is its massive supply. TRX circulating supply is over 66 billion coins, while the total supply is over 99 billion.
Even so, the coin is believed to be massively undervalued, with its current price sitting at $0.028129, according to TradingView. This price, together with a market cap of $1.88 billion, pushed the coin out of the list of top 10 largest cryptocurrencies, and it currently sits at 11th spot. But, many believe that this is not a permanent position for TRON. In fact, its community believes that it is only a matter of time before TRON rises through the ranks, and its price hits $1. And, the way for the coin to achieve this is believed to be through Binance.
TRON and Binance
Binance is one of the world's…
Why Tron (TRX) Price Won't Remain Low for Long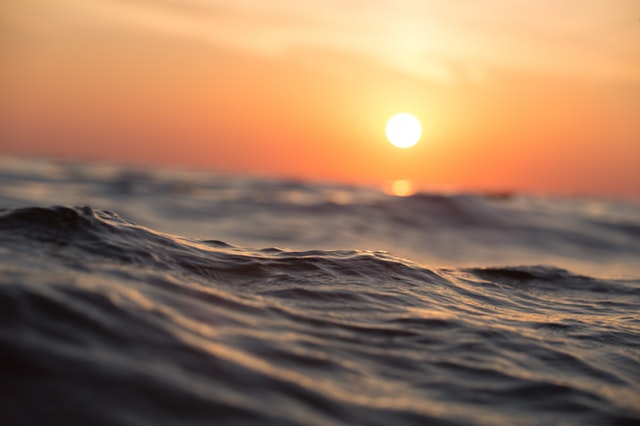 TRON (TRX) has been one of the most popular cryptocurrencies in recent years. The project has achieved a tremendous amount of success in less than a year, and while the first birthday of its MainNet is approaching, TRON certainly continues to impress to this day.
With that said, its price is still noticeably low, and many would agree that the project is heavily undervalued. The low price even allowed other projects to push it out of the top 10 list, with TRX currently being the 11th largest cryptocurrency by market cap. However, it is likely that TRON will not remain undervalued forever, and that its price might soon see a surge that its entire community has been waiting for, for a long time now.
Why TRX might see growth soon
As many undoubtedly know, TRON is a lot more than just a cryptocurrency. It has developed a massive ecosystem, which offers a development platform for coins, smart contracts, and dApps. It also acquired BitTorrent last year for its Project Atlas, which will allow torrent users to earn crypto through participation in content sharing.
For this purpose, it also launched BitTorrent (BTT) token, which saw its launch on January 28, 2019 on Binance Launchpad. This was dubbed the most successful ICO in history at the time, although several coins launched since then have broken its record.
In addition,…