Is Twitter going to win the 'Crypto Wars' for Tron (TRX)?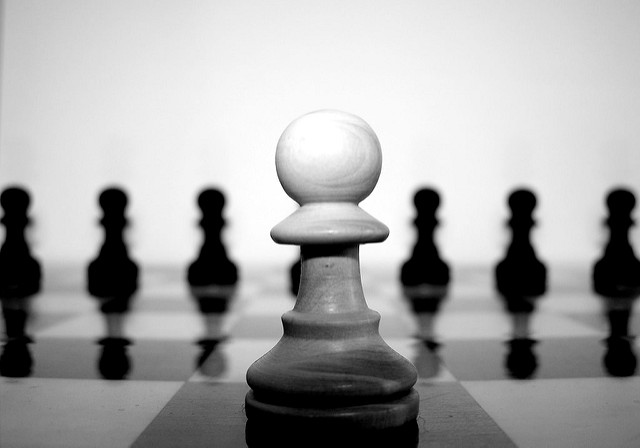 Seth Meyers famously said he thought that Donald Trump was "running as a joke." Many of us felt that as well and, boy, was the joke on us. You must be thinking what Trump has to do with Tron (TRX) and crypto in general, what's the similarity here? That's Twitter. Let us elaborate.
Trump's campaign was outrageous in a way that it was always being covered in the press, most often unfavorably, but you know what they say: there's no bad publicity. The coverage wasn't all that much about rallies, speeches, and the traditional campaigning resources. If one thing reigned supreme during the presidential campaign, it was Twitter. The candidate's abundant stream of controversial tweets guaranteed him amounts of attention that nobody else achieved, by far.
And that's still happening. The President of the United States currently expresses his views on everything through Twitter (Tron CEO does the same, too), which is unprecedented, historically.
This just shows how new technologies end up changing any game. If you need another example, think about the way Barack Obama won his first term. He was an underdog and his war chest was rather scant. But it was microdonations and Facebook's support that ended up giving him the publicity and the money he needed to win.
The moral in Trump's story is: do not underestimate the power of Twitter. Which brings us to Tron (TRX).
In the cryptoverse, Bitcoin is king. It was the first cryptocurrency ever created, most other digital assets can only be bought if you exchange them for bitcoins, so Bitcoin's behavior still dominates the market. Then there's Ethereum, which became the standard for smart-contracts. Ripple is going after the world's financial market and so is Stellar Lumens. We could keep going on, many blockchains have definite purposes, and they're achieving them.
So what about Tron? Well, the thing about Tron is that Justin Sun (Tron's founder and CEO) has a flair for marketing and he understands Twitter's power very well, which is why he uses it regularly. And it's not only about the way he uses it, but that he's found a way to incorporate Twitter into Tron's blockchain in some exciting ways.
To make a long story short and relevant: you can send Tronix (TRX) tokens using Twitter. You can't do this with ETH, BTC, XRP or any other digital asset. How significant is this? We can't tell for sure right now, but it could change the game for everybody and make Tronix the most traded coin in the world and win the crypto wars for it, just as it did for the current POTUS.
The difference between Tron's and Trump's Twitter campaigns is that Tron is not basing its strategy in scandals but in a good reputation, on delivering promises on time, and an ambitious idea to change the web and move it forward towards decentralization.
Tron's current price is $0.0241 as we write this and it's the eleventh cryptocurrency concerning market capitalization. This is quite impressive when you take into account that this is a coin that has been around barely for a year. It's grown at an impressive rate, and it's become one of the most credible blockchain technology projects in the world.
In the cryptosphere, Tron is king when it comes to Twitter. And that could be enough to bring it all the way to the top. We're not joking, just remember Trump. Except, this would be a good thing. We are all expecting the blockchain to change the world sooner or later. Imagine what is going to happen with a project that can use both the blockchain and Twitter effectively.
For real-time trade alerts and a daily breakdown of the crypto markets, sign up for Elite membership!
Disclaimer: This article should not be taken as, and is not intended to provide, investment advice. Global Coin Report and/or its affiliates, employees, writers, and subcontractors are cryptocurrency investors and from time to time may or may not have holdings in some of the coins or tokens they cover. Please conduct your own thorough research before investing in any cryptocurrency and read our full disclaimer.
Image courtesy of Flickr
Crypto Venture UpStake is Redefining the Industry with a Proof-of-Burn Stable Coin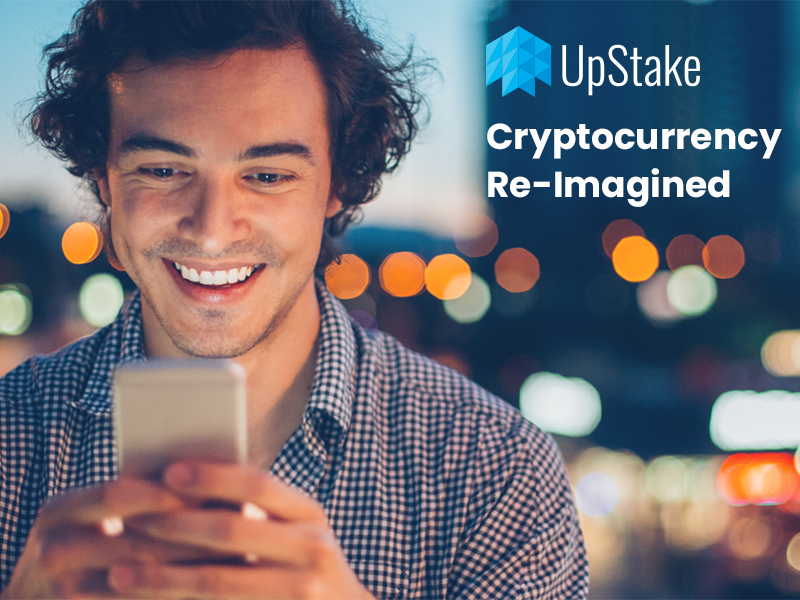 UpStake, an exciting cryptocurrency project officially launched last year, is all set to take the global crypto community by storm. Unlike hundreds of crypto ventures that fail to make any impression, UpStake is dedicated to delivering a stable digital currency that will pave the way for mass adoption around the world.
London, UK – Jan 16, 2019
London-based crypto startup UpStake is well on its way to revolutionising the global cryptocurrency industry by eliminating many of the limitations that have stifled growth for years. Launched in 2018, this promising initiative is focused on ensuring mass adoption of cryptocurrency by providing a usable, stable form of digital currency to the crypto and blockchain communities across the globe.
This proposed blockchain ecosystem is built around UpStake tokens (UPS), the platform's proprietary token. UpStake asserts that these tokens have been designed to increase in value over time, and set the stage to build great products and services which result in better user experiences.
In order to ensure continuous increase in value of UPS over time, UpStake has built a Proof-of-Burn model that burns a certain percentage of tokens sold through their exchange.  This model helps create the value that contributes to the ever-growing price point of the token. It not only enables the token price to…
How Online Casinos Can Adapt to the Growth of Cryptocurrency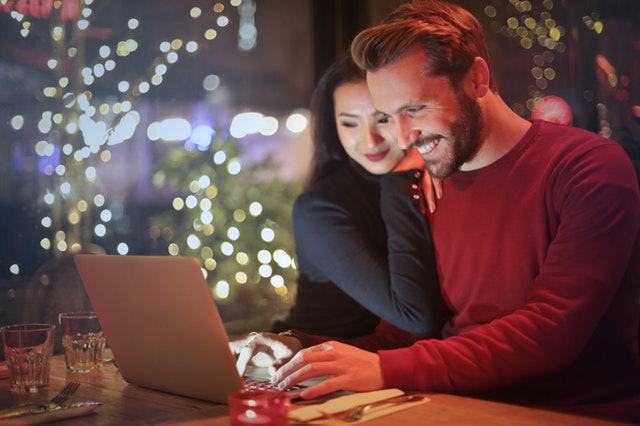 The growth of cryptocurrency is difficult to ignore and industries are having to adapt in order to facilitate all of the people who want to buy goods and services with crypto coins. Multiple coins are on the rise, helping cryptocurrency's star rise. Bitcoin's price is back above $4,000 and it is joined by other coins like Ethereum, which makes use of the Ether blockchain.
But accepting cryptocurrency – or appealing to crypto users – isn't as easy as just tailoring your marketing strategy. Other steps need to be taken and we've detailed a handful of these below.
Increased Safety and Security Measures
Online casinos are already very good at ensuring that customers and their data (including personal information and payment details) are kept secure. Some of the existing online safety measures employed by online casinos include HTTPS and SSL, which means that any information passed between you and the online casino will be encrypted and difficult for malicious agents to gain access to. Leading casinos are also certified by…
Lite.IM Dethrones Facebook After Integrating Crypto Wallet With Popular Messaging Platforms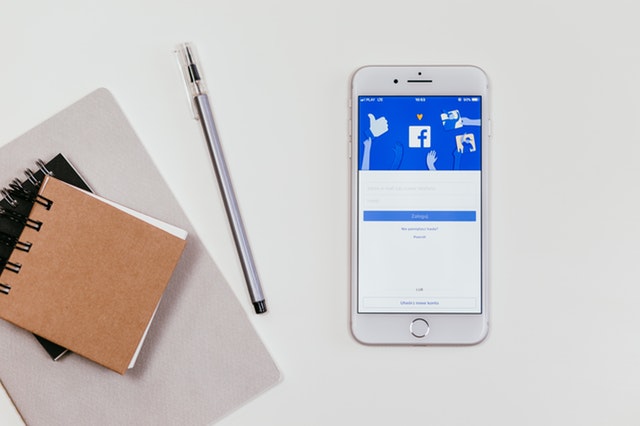 With the crypto markets in turmoil, especially after news about a potential hack at Cryptopia, traders and investors need to turn their attention away from day trading.  Instead, crypto traders really need to think long-term and identify projects that are sure to win in the long-term.  In particular, one crypto company is making major headlines after winning an all-important technology battle against the mighty Facebook.  That company is Zulu Republic (ZTX).
Zulu Republic Develops Lite.IM
Zulu Republic is an ecosystem of blockchain tools and platforms, designed as a place where people, businesses, and organizations can thrive on their own terms.  And indeed, Zulu Republic has hit a grand slam with their development of Lite.IM.
Lite.IM is a crypto wallet that has been integrated with several of the most popular messaging platforms such as Facebook Messenger and Telegram.  In addition, users in the U.S. and Canada can also exchange and manage crypto balances through SMS.  Although not all cryptocurrencies are available, the team has selected four of the most popular currencies which include Litecoin (LTC), Ethereum (ETH), Bitcoin (BTC), and the native currency of Zulu Republic (ZTX).
Telegram and Facebook Messenger are extremely popular platforms.  But, potentially even more exciting news, is that the Lite.IM team plan to announce WhatsApp integration in the next 1-2 weeks.  There is a reason why Facebook acquired WhatsApp in 2014, for…