Tron's opportunity to reshape social media and cryptocurrencies as Facebook and Twitter keep losing ground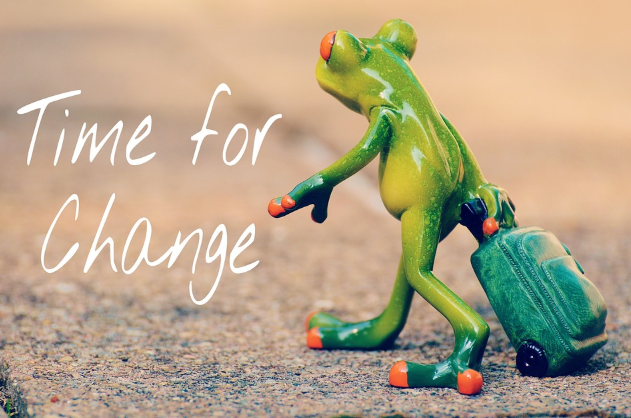 The Tron project is most commonly associated with its cryptocurrency, Tronix (TRX). And the token is indeed part and parcel of Tron but, this is a project and a community with ambitions and aims that go much deeper than that.
When Justin Sun (Tron's CEO, Founder and, now Super Representative) founded Tron approximately one year ago, he let the world know that he wanted to rebuild the whole world wide web using Tron's blockchain technology. 
That would turn the web into a decentralized entity in which corporations and central authorities cannot project their power or impose decisions over users, especially content creators. To rebuild the whole web seems like a doubtful proposition right now, but more significant changes have happened in the digital world since computers became consumer products. 
Besides, Mr. Sun already has a degree of credibility as an entrepreneur and technological leader because of the massive success that Peiwo, his mobile messaging app has had in China.
And since we're talking about credibility, let's talk about Twitter and Facebook. After data management and privacy scandals along with some attempts from the social media sites to force users into some specific behavior patterns, both platforms are bleeding users, and their stocks are tanking in the market. And the main reasons all that is happening are, precisely, bad decisions implemented or imposed by a central authority.
Some of Twitter's and Facebook's more ferocious critics believe that the writing is on the wall for both companies and that their days are counted. That too seems farfetched, but other internet giants have disappeared or become marginal over the years (think Yahoo, Excite, even Microsoft up to a point).
It seems impossible to imagine the Internet without Facebook and Twitter right now, but these two companies are not facts of nature, they are private firms with a mission to create shareholder value that can go down the drain if they are mismanaged, or lose the market share they hold.
So, for argument's sake, what would happen if the social media behemoths went down? Who could fill the void they would leave behind? If you take Mr. Justin Sun seriously, that would be Tron. Don't laugh, BitTorrent also seemed invincible in the P2P file-sharing world (it became the only game in town years ago), and it's now Tron's.
Tron would have the technology, the resources, the expertise and the motivation to come up with new apps or services similar to the current social networks that could replace them except this time they would be decentralized, based on blockchain technology, safe, and in which no single executive could impose any order on a whim.
In that new hypothetical environment, corporations would have no say at all on user's behavior because the monetization process would be decentralized. Content creators wouldn't need to adhere to, say, Youtube's conditions for monetization because the Tron based video streaming apps would have no central authority at all.
Additionally, no other blockchain project has the objective to become the world's new web platform so that Tron would be uniquely positioned to take over.
Too utopic? It's certainly premature to say that this will happen for sure. But it would be very short-sighted to think it's impossible because Tron is here already and the social media giants already are in problems they created for themselves.
In this scenario, Tron would reshape cryptocurrencies, and the web at the same time. Remember: the internet and the computer industry have seen bigger things than Facebook and Twitter come and go.
For the latest cryptocurrency news, join our Telegram!
Disclaimer: This article should not be taken as, and is not intended to provide, investment advice. Global Coin Report and/or its affiliates, employees, writers, and subcontractors are cryptocurrency investors and from time to time may or may not have holdings in some of the coins or tokens they cover. Please conduct your own thorough research before investing in any cryptocurrency and read our full disclaimer.
Image courtesy of Maxpixel.net
Importance of Bitcoin ETFs and Bakkt for the Crypto Space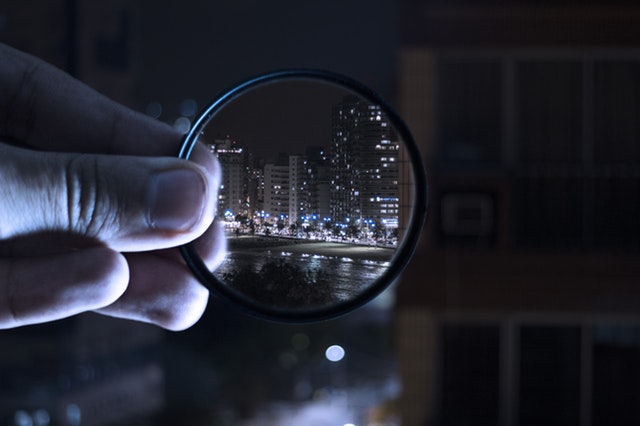 It is no secret that 2018 was a very bad year for cryptocurrencies, at least when it comes to prices and market cap. However, in its brighter moments, this year managed to set the stage for some very important events that are expected to make 2019 very successful and profitable. Two things have attracted the most attention, both of which were expected to occur in 2018, only to be moved for early 2019. Those two are Bitcoin ETF decision by the US SEC, and the launch of Bakkt.
What are Bakkt and Bitcoin ETFs and why are they important?
Let's start with Bakkt first. Bakkt Exchange is a business that is set to launch at the very beginning of 2019. It is a cryptocurrency platform that is set to offer a large number of services, including things such as warehousing and trading. However, there is another thing that makes Bakkt special, and that is the fact that the exchange itself is a product of the same company that has created the New York Stock Exchange.
In addition, Bakkt will be supported by some very influential names, such as Microsoft, BCG, and even Starbucks, to name a few. Furthermore, Bakkt will support crypto-to-fiat conversions. Starbucks will actually be one of the companies that have volunteered to help test the system, as users will be able to convert crypto to USD that can then be used in Starbucks.
Bakkt exchange…
4 Best-Performing Cryptocurrencies in the Current Bear Market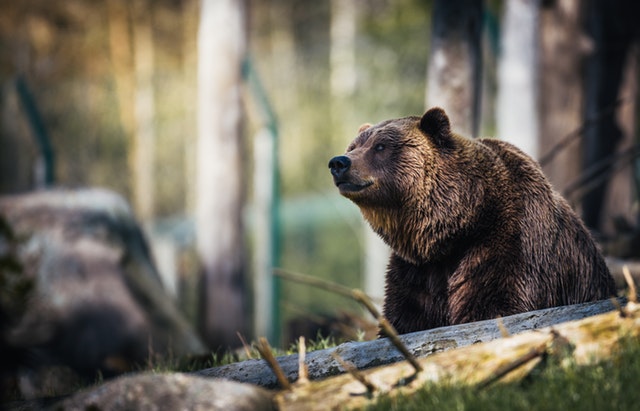 Cryptocurrencies have been experiencing a strong return of the bearish trend for weeks now, and only now does it show signs of weakening. However, experts believe that the situation will not repair itself so easily and that prices will remain low for a certain period.
However, when bear market strikes, the sentiment gets most bearish when the trend reaches the bottom. Everyone starts selling, and while short sellers can make a profit in this situation, analysts usually warn that the sale will only knock the prices down even further. Since most of the crypto-related news is already negative at this point, such predictions often make sense.
However, there is still one thing to keep in mind, which is the fact that when downtrend enters a capitulation, that often signals that a new bottom has been found. That is the perfect time to actually go against the bearish trend, and start buying. It is also a good opportunity to abandon the coins that seem too risky, and do not seem to have that bright of a future ahead of them.
Bitcoin has dropped by 87% from its all-time high, which it hit back in January. However, the rest of the market dropped with it, and it never lost its dominance, which still remains above 50% of the total market cap. In other words, while its price may have sunk to lows that were not seen for a while now, it…
Will The Stock Market's Bearish Outlook Affect The Cryptocurrency Market?
About 3 months ago I was reviewing what was happening in other markets as the cryptocurrency market kept falling. So I opened up TradingView and what I saw was something so incredible I had to look a second time, I thought I had opened up the BTC/USD chart but it had not yet fallen. I was a bit confused, but I realized my TradingView opened to the DOW, at the time it was looking extremely euphoric and then upon a little more research I saw it was in the longest bull since its conception.  I instantly wanted to see does this just apply to the Dow Jones or does it also apply to the likes of the Russel, S&P500, Nasdaq, Vanguard and then I even looked at the housing market. What I saw I am honestly going to say baffled me, what was there before me was a perfect opportunity, I knew that soon the stock market would fall and started letting people know about hedging.
Last year for many was a huge learning experience and even if many lost money, they learned about financial markets for the first time and may have bought their first ever investments. This was a huge plus for many people who were labeled noobs or noob investors. Why you may ask? Well, the simple answer is that noobs tried investing for the…