Tron (TRX) eyes mainstream status as it becomes most searched crypto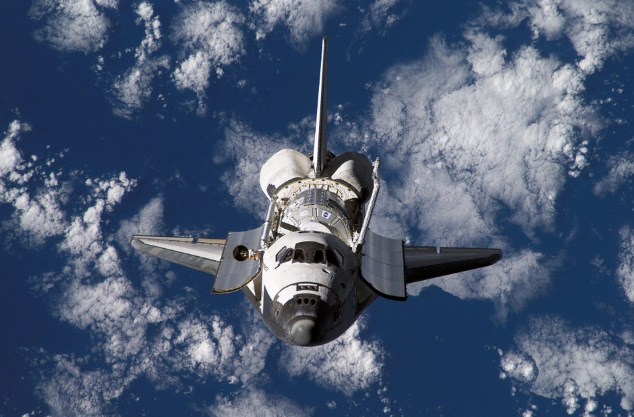 Tron (TRX) is one of the most impressive cryptocurrencies in the market today. Tron, the decentralized blockchain technology aims to create a free worldwide entertainment network where members can upload, publish, send, own, and store data. Tron as a company is located in Singapore (with roots in China), and it operates as a non-profit organization.
According to the search metric from Twitter, Tron (TRX) managed to be the most searched cryptocurrency in the world for one hour on August 5th. As per the figures that were released by Justin Sun, Tron's CEO and Co-Founder, Tronix was mentioned over 1,600 times compared to Bitcoin which managed to gunner close to 1,450 searches on Twitter.
#TRX was No. 1 in top 10 mentions on Twitter. #TRON $TRX https://t.co/824CyRgYXb

— Justin Sun🌞 (@justinsuntron) August 6, 2018
Steady Interest in Tron (TRX) as a Currency and as a Blockchain Technology
The result of the Twitter findings suggests that there is an increasing curiosity among many Twitter followers in the area of decentralized applications or DApps. Tron platform allows third-party developers and creators to build apps on its chains that utilize blockchain and cryptocurrency functionalities.
Over the past few months, Tron (TRX) led by its visionary leader, Justin Sun, has managed to generate consistent publicity with the most notable partnership announcement with adult site Pornhub and the enormous token burn that was done a few weeks ago.
Also, recent controversies involving Vitalik Buterin and Tron with the latter accusing the former of plagiarism managed to spark public interest in Tron (TRX). Truly there is nothing like negative publicity for someone who knows how to navigate themselves out of the murky waters.
Many virtual currencies in the market continue to challenge Bitcoin's popularity as the most searched or preferred digital coin. Tron (TRX) is leading among other strong altcoins that are causing a buzz on social media platforms like Google and Twitter.
Ripple, Ethereum, and NEO are the other virtual currencies that are making the list of most searched cryptos confirming Bitcoin's fear that it together with Ethereum are not the only popular virtual assets in the market.
Secret Behind Tron's Popularity
Apart from Tron's strong market capitalization, superior mainnet launch, and its underlying fundamental price valuation, Tron's success and its massive adoption globally can be attributed to its strong marketing moves.
With its recent marketing move that captured the attention of the crypto community being Tron's release of a few merchandises to the WeChat store for branding purposes, creating a good price creation strategy.
The sample merchandise released included notebooks, apparels, branded USBs, and toys.
Tron Price Prediction
As one of the fast rising and most surging virtual currencies in the market today, Tron (TRX) is showing a lot of potential and growth caliber to becoming the top cryptocurrency in the market.
According to experts and crypto observers, Tron's (TRX) value is expected to rise to about 3.8 US dollars by the end of this year. By the end of 2019, Tron is predicted to hit the 12-dollar mark and an estimated value of about 53 US dollars by the year 2020.
For the latest cryptocurrency news, join our Telegram!
Disclaimer: This article should not be taken as, and is not intended to provide, investment advice. Global Coin Report and/or its affiliates, employees, writers, and subcontractors are cryptocurrency investors and from time to time may or may not have holdings in some of the coins or tokens they cover. Please conduct your own thorough research before investing in any cryptocurrency and read our full disclaimer.
Image courtesy of Maxpixel.net
Unifi Farms Beta Launches on Unifi Protocol to Pioneer No-Stake Farming
Singapore, Singapore, 26th February, 2021, // ChainWire //
Unifi Farms Beta Launches on Unifi Protocol to Pioneer No-Stake Farming
Unifi Protocol announces the launch of Unifi Farms. The most revolutionary part of Unifi Farms is there is no staking of the liquidity token required. The public beta launch of Unifi Farms V1 will take place on not one, not two, but six different blockchains at once. 
Unifi is proud to announce the upcoming public beta launch of Unifi Farms V1 on Binance Smart Chain!
Unifi Protocol is not a clone of other DeFi projects, which has led to some very unique innovations.  Unifi Farms will continue this tradition of shattering expectations and introducing features on Unifi Farms not being offered anywhere else in DeFi!   
Unifi Farms will have several advantages over old-fashioned DeFi farms.  The one that will likely be the most revolutionary with Unifi Farms is there is no staking of the liquidity token required! Welcome to the world of true auto-farming on Unifi, where we refer to it as No-Stake Farming.
Why is farming without staking so revolutionary?
Savings! Everyone agrees the high network fees on Ethereum have a large impact on the farming rewards earned by liquidity providers.  Even on low cost networks such as Binance Smart Chain, the network fee is a cost that reduces the benefit of farming. 
To participate in most farms, the user pays at least five network fees.…
DeFi Wizard Raises $750k from Blockchain Investment Bigshots, to Simplify Multi-chain DeFi Legos
Bengaluru,, India, 24th February, 2021, // ChainWire //
In order to give shape to their 'one-click DeFi contracts creation' dream, Defi Wizard has raised a total of $750,000 from X21 Digital, AU21 Capital, Amsterdam-based TRG Capital, DeltaHub Capital, NGC Ventures, and ExNetwork.
Speaking on latest development Defi wizard founder and CEO, Anand Kamath said: 
"It gives us immense pleasure to announce that our platform, DeFi Wizard has attracted the attention of leading blockchain investors and funds."
DeFi Wizard aims to help cryptocurrency companies and businesses seamlessly create digital assets, without any hassles, with the objective of becoming an all-in-one token creation platform. 
Investment Usage
This recently concluded fundraising round is an important milestone for Defi Wizard. It will fuel the development of the platform along with operations/maintenance.
Other ways in which Defi wizard will receive assistance is with liquidity bootstrapping for Uniswap listing, alongwith added global and regional promotional efforts to generate awareness for the platform. 
About Defi Wizard
Defi wizard is a dashboard for building DeFi (decentralized finance) smart contracts with a few clicks. It offers real-time programmer analytics and allows users to create smart contracts for ERC20 / BEP20 / EDST, staking, yield farming, governance, cross-chain bridge, gasless relayer baked in.
As per the latest statistics, more than five projects are already using DeFi Wizard's staking services and more than $100M AUM has been locked through the smart contracts generated through the…
99Bitcoins takes over the "Dead Coins" project to become the cryptocurrency undertaker
Singapore, Singapore, 17th February, 2021, // ChainWire //
99Bitcoins, an educational website that maintains a list of Bitcoin obituaries made by the media, has taken over the Dead Coins project as well. This move effectively crowns 99Bitcoins as "The undertaker of the cryptoverse".
Deadcoins.com was established in late 2017 to document the death of thousands of altcoins that popped up during the cryptocurrency mania of that time. The idea was simple – create a list of coins that have ceased to exist after the hype died down.
A coin can become "dead" due to a variety of reasons such as its development being halted, having no one that uses or trades it, being exposed as a scam and more. While the project was initially maintained only by its founders, it was later outsourced to the cryptocurrency community which was allowed to add their own dead coins.
"I think the dead coins project is a brilliant idea that needs a bit of polishing" says Ofir Beigel, owner and founder of 99Bitcoins. "The fact that anyone can add a dead coin themselves made the list of coins very inaccurate. We've spent days going through the complete list and sifted out all of the coins that were buried alive, so to speak. For example, Bitcoin, Tron, Dogecoin and Tether are just some of the coins that were listed when we took…