Tron (TRX), Verge (XVG), and XRP – Top 3 coins to invest right now, here's why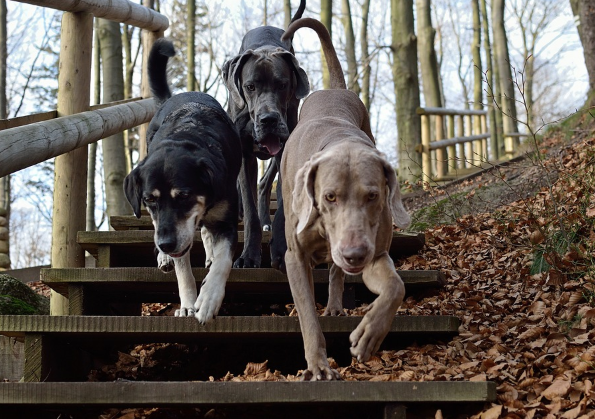 We all know how important it is to find the appropriate crypto to put our bets on. In fact, choosing the right coin may get us a considerable profit, and some other benefits that, of course, are worth to pay attention to.
Likewise, considering the conditions of the market as of now, it results crucial to find the right option among the whole repertory of cryptos that we can find in the market. Would it be Bitcoin (BTC) or Ethereum (ETH)? Are only these top two guns the safe bets? Nah, we actually have excellent reasons to believe that Tron (TRX), Ripple (XRP), and Verge (XVG) may be right candidates for us to select. Let's see how it goes.
TRX, XRP, and XVG – What they have in common?
These three cryptocurrencies had a very notable thing in regards to their appreciation and position in the market during last year, 2017. Although this year may appear as a tough one for cryptocurrencies, this is only a true fact concerning volatility, which to say the least is an intrinsic characteristic of the market itself. But when it comes to regulations and the struggle with the FUD, most of the cryptocurrencies had difficult times last year, and that was precisely the time when TRX, XRP, and XVG were shining bright like a diamond.
The three coins managed to close the year being major cryptos in areas such as followers, partnerships, technological updates, adoption, and price; and this was maintained till February of this year when things started to crumble a little bit for the sector. So what are the cards under the sleeve for all three coins here?
What Ripple (XRP) and Tron TRX have to offer
We can all agree that Ripple has managed to obtain a lot of attention from the financial world. In fact, one could say XRP is the most primarily embraced crypto firm across the globe by financial institutions, the fact that the company has achieved with the development of its three products, xRapid, xCurrent, and xVia.
Most of the critiques that Ripple receives are centered on the fact that the company has partnered with several institutions through xVia, and xCurrent, and we all know the one that carries the XRP token is xRapid. However, even when only a few companies have embraced the liquidity solution created by Ripple labs, still the token has benefited a lot from this, making the price of the coin to gain stability and upsurges time-to-time.
As a matter of fact, the token recently received an endorsement by CNBC Fast Money that claims XRP is the crypto that has the most chances to become the next-to-be listed on Coinbase, the preferred wallet and exchange webpage of the community.
For its part, Tron (TRX) is characterized being one of the coins that (most often) tends to surprise us regarding innovation and benefits, and this without keeping into account the efforts that their CEO, Justin Sun, employs to be constantly in touch with its community.
Let's recall that not so long ago the company managed to migrate from the Ethereum protocols successfully, and the same way, it constructed its very own blockchain, which of course, was made possible (the migration is still going on) with the collaboration of thousands of partners such as Binance.
Furthermore, Tron deployed its Super Representative Elections to build its very own self-governed community, and it was recently known that it acquired BitTorrent, a fact that has a large part of the community waiting for another announcement. Would it be this the 'secret project' that Sun announced? We will have to wait for Tron foundation to announce it publicly. In regards to Tron's secret project, the announcement is going to be made in just a couple of days now.
What about XVG?
Verge (XVG) has a story a little different from XRP and TRX. In fact, the coin has been in a constant up and down ever since it was attacked and lost almost 100% of their value with the intrusion of the '51%'. However, it recently partnered with the cannabis company, Royal Queen Seeds, and as it seems it has surged an effect on the price of the coin that now trades at $0.02358 (went in red today with the market trend).
Conclusion
Any of this cryptos has excellent chances of shooting the sky anytime soon. Perhaps, it will be easier for Ripple (XRP) or Tron (TRX), but I'm quite confident that if Verge (XVG) manages to get an upturn, the results will be actually marvelous. So keep an eye on these tokens, they're inevitably going to surprise us soon.
For the latest cryptocurrency news, join our Telegram!
Disclaimer: This article should not be taken as, and is not intended to provide, investment advice. Global Coin Report and/or its affiliates, employees, writers, and subcontractors are cryptocurrency investors and from time to time may or may not have holdings in some of the coins or tokens they cover. Please conduct your own thorough research before investing in any cryptocurrency and read our full disclaimer.
Image courtesy of Maxpixel.net
Rewards Platform StormX Offers 50% Crypto Cashback Bonus for Thanksgiving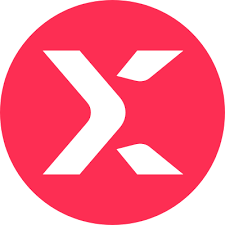 Singapore, Singapore, 23rd November, 2020, // ChainWire //
Blockchain-based rewards platform StormX has released a seasonal promotion for its award-winning Crypto Cash Back App. The promotion will allow app users to earn a 50% bonus on top of their cashback between Thanksgiving Day and Cyber Monday (November 26-30).
StormX has also introduced a brand-new staking service, allowing users to earn an additional 50% per year when they stake STMX tokens. The native ERC20 token of the StormX ecosystem, STMX has a total supply of 10 billion and is available to trade at many of the world's top exchanges, including Binance and Bittrex.
"With Bitcoin's price approaching its all-time high, interest in cryptocurrencies has renewed, though some people believe it's now too expensive to buy in," said StormX CEO and Co-Founder Simon Yu. "What we have done is create an easy way for such individuals to accumulate bitcoin, ethereum and other cryptocurrencies via everyday shopping.
"We're also excited to provide users with the ability to earn greater rewards simply by staking their tokens."
Since the StormX mobile app launched its Shop feature with over 700 stores in February 2020, some 400,000 unique users have been added to the rewards platform. StormX has also witnessed over 50% month-on-month growth for sales. The app is available for download on the App and Google Play Stores, and can be downloaded as a browser add-on from the Chrome Web…
BITTREX GLOBAL CONFIRMS FREE TRADING AND LISTING FOR TOP DEFI TOKEN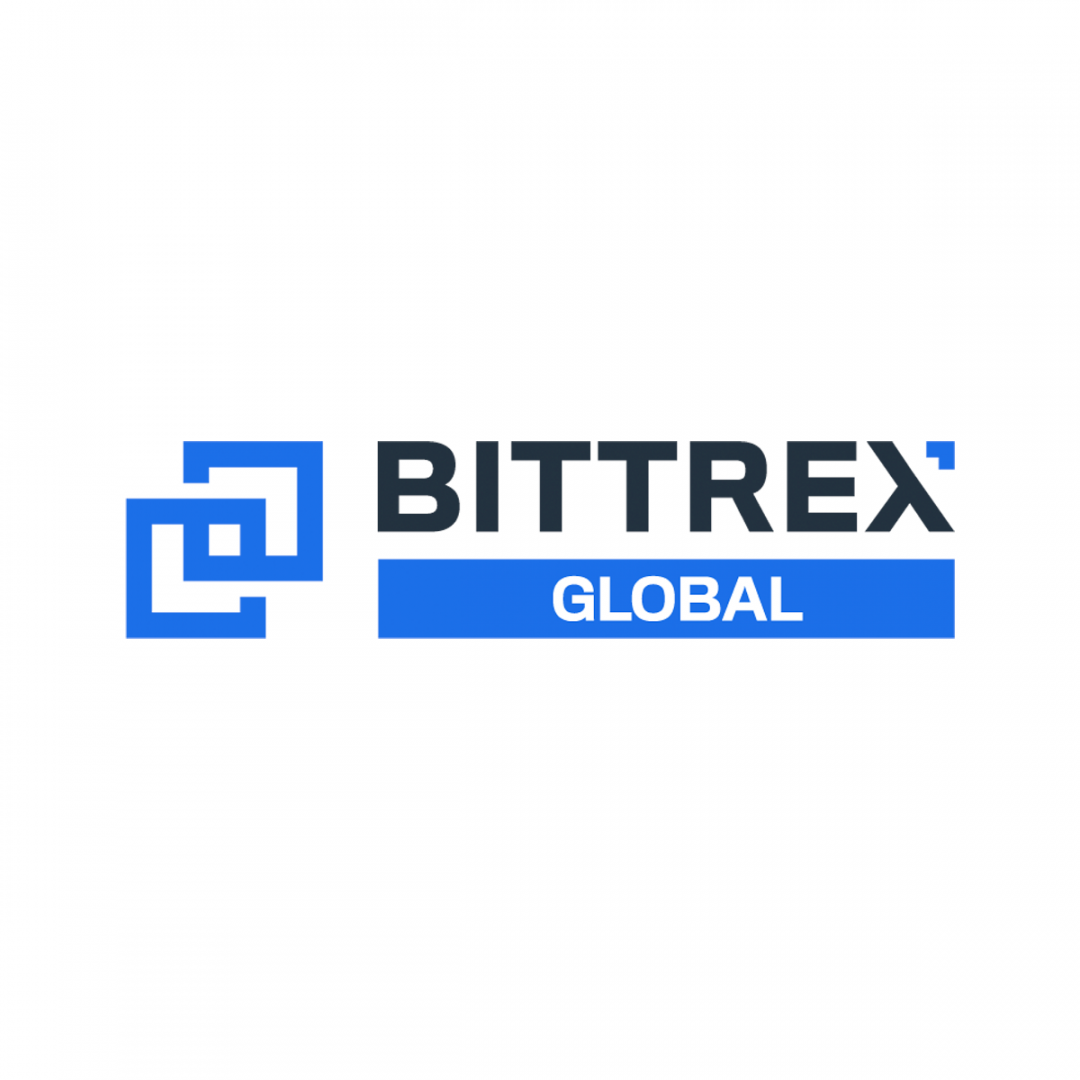 Valduz, Liechtenstein, 17th November, 2020, // ChainWire //
International cryptocurrency exchange promotes free trading and no gas fees for leading DeFi tokens
17th November 2020 — Bittrex Global GmbH. announced today 8 new DeFi tokens will be listed this week including:
UMA (UMA)
Aave (AAVE)
Balancer (BAL)
REN (REN & renBTC)
Kyber Network (KNC)
Band Protocol (BAND)
YF Link – (YFL)
Bittrex Global's users can trade all of their DeFi  tokens with no trading or gas fees until 2021. The decision to enable free trading on Bittrex Global for DeFi tokens  follows on from the 1,000% growth of the DeFi asset class over the course of 2020.
The decision to enable free transactions will see more investors enter the Blockchain Act's digital asset regulatory system, supervised by the Financial Market Authority in Liechtenstein (FMA) under the Due Diligence Act which requires traders to comply with the KYC/AML/CFT standards.
"The last year has seen huge growth in DeFi as an asset class and a number of significant milestones completed," said Bittrex Global's CEO Tom Albright. "As the asset class matures and more institutional and professional investors look at the fundamentals, we are likely to see increased demand and higher trading volumes for DeFi in 2021.
We're really excited about what we're seeing in the space and want to see these DeFi projects grow and help them build stronger platforms through increased adoption. Offering free trading fees…
Ready for Chaos? Swingby's Chaos-Mainnet Launches on December 28th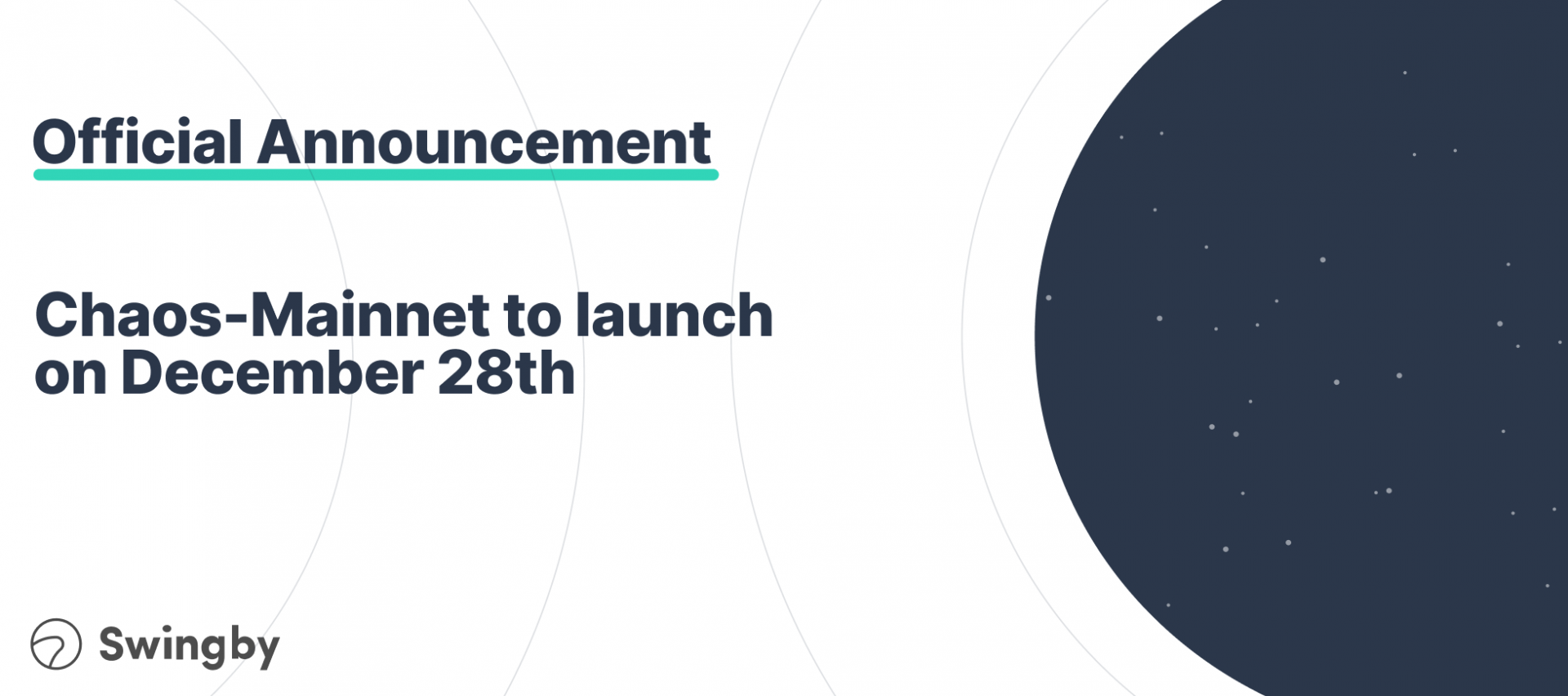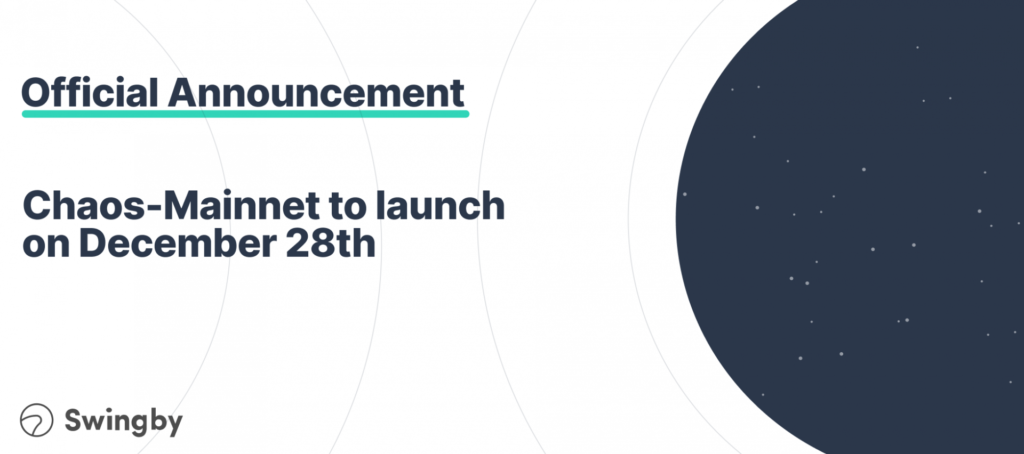 Singapore, Singapore, 9th November, 2020, // ChainWire //
Swingby is the "warp-speed" protocol for inter-blockchain swaps. It allows all DeFi users to move assets between blockchains without a trusted party. 
Today, Swingby announces its first mainnet network will be released on the 28th of December; it will bridge native Bitcoins onto Ethereum via Wrapped BTC (WBTC).
The initial bridge will enable the most liquid digital asset in the world (Bitcoin), currently valued at a $300 billion market cap, to be moved onto the Ethereum network to tap its $10b DeFi ecosystem.
"This launch will be pivotal to Swingby. After December 28th, Swingby will have a fully operational Chaos-Mainnet network which will be generating a tremendous amount of value to the world of DeFi and bringing in a large number of new users" – Yusaku Senga, CEO
Why is this big news for DeFi?
On December 28th, Swingby will be launching its first Chaos-Mainnet bridge, allowing users to easily move their bitcoins into WBTC on Ethereum without the need for a trusted party. Similarly, the bridge can be used in the opposite direction allowing WBTC-ERC20 tokens to be moved back into native BTCs.
What's so special about it?
Trustless: Swingby's Skybridge will be the only way to trustlessly swap BTC into wrapped Bitcoin (WBTC).
Simple to use: The Swingby bridge has been designed to work with standard transaction types removing the need for complex smart contract calls…