Tron (TRX), Verge (XVG), and XRP – Top 3 coins to invest right now, here's why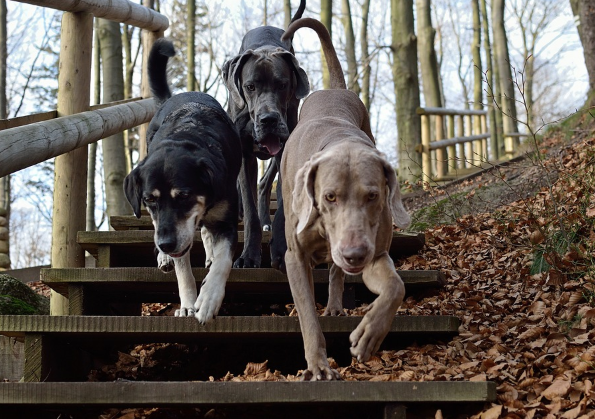 We all know how important it is to find the appropriate crypto to put our bets on. In fact, choosing the right coin may get us a considerable profit, and some other benefits that, of course, are worth to pay attention to.
Likewise, considering the conditions of the market as of now, it results crucial to find the right option among the whole repertory of cryptos that we can find in the market. Would it be Bitcoin (BTC) or Ethereum (ETH)? Are only these top two guns the safe bets? Nah, we actually have excellent reasons to believe that Tron (TRX), Ripple (XRP), and Verge (XVG) may be right candidates for us to select. Let's see how it goes.
TRX, XRP, and XVG – What they have in common?
These three cryptocurrencies had a very notable thing in regards to their appreciation and position in the market during last year, 2017. Although this year may appear as a tough one for cryptocurrencies, this is only a true fact concerning volatility, which to say the least is an intrinsic characteristic of the market itself. But when it comes to regulations and the struggle with the FUD, most of the cryptocurrencies had difficult times last year, and that was precisely the time when TRX, XRP, and XVG were shining bright like a diamond.
The three coins managed to close the year being major cryptos in areas such as followers, partnerships, technological updates, adoption, and price; and this was maintained till February of this year when things started to crumble a little bit for the sector. So what are the cards under the sleeve for all three coins here?
What Ripple (XRP) and Tron TRX have to offer
We can all agree that Ripple has managed to obtain a lot of attention from the financial world. In fact, one could say XRP is the most primarily embraced crypto firm across the globe by financial institutions, the fact that the company has achieved with the development of its three products, xRapid, xCurrent, and xVia.
Most of the critiques that Ripple receives are centered on the fact that the company has partnered with several institutions through xVia, and xCurrent, and we all know the one that carries the XRP token is xRapid. However, even when only a few companies have embraced the liquidity solution created by Ripple labs, still the token has benefited a lot from this, making the price of the coin to gain stability and upsurges time-to-time.
As a matter of fact, the token recently received an endorsement by CNBC Fast Money that claims XRP is the crypto that has the most chances to become the next-to-be listed on Coinbase, the preferred wallet and exchange webpage of the community.
For its part, Tron (TRX) is characterized being one of the coins that (most often) tends to surprise us regarding innovation and benefits, and this without keeping into account the efforts that their CEO, Justin Sun, employs to be constantly in touch with its community.
Let's recall that not so long ago the company managed to migrate from the Ethereum protocols successfully, and the same way, it constructed its very own blockchain, which of course, was made possible (the migration is still going on) with the collaboration of thousands of partners such as Binance.
Furthermore, Tron deployed its Super Representative Elections to build its very own self-governed community, and it was recently known that it acquired BitTorrent, a fact that has a large part of the community waiting for another announcement. Would it be this the 'secret project' that Sun announced? We will have to wait for Tron foundation to announce it publicly. In regards to Tron's secret project, the announcement is going to be made in just a couple of days now.
What about XVG?
Verge (XVG) has a story a little different from XRP and TRX. In fact, the coin has been in a constant up and down ever since it was attacked and lost almost 100% of their value with the intrusion of the '51%'. However, it recently partnered with the cannabis company, Royal Queen Seeds, and as it seems it has surged an effect on the price of the coin that now trades at $0.02358 (went in red today with the market trend).
Conclusion
Any of this cryptos has excellent chances of shooting the sky anytime soon. Perhaps, it will be easier for Ripple (XRP) or Tron (TRX), but I'm quite confident that if Verge (XVG) manages to get an upturn, the results will be actually marvelous. So keep an eye on these tokens, they're inevitably going to surprise us soon.
For the latest cryptocurrency news, join our Telegram!
Disclaimer: This article should not be taken as, and is not intended to provide, investment advice. Global Coin Report and/or its affiliates, employees, writers, and subcontractors are cryptocurrency investors and from time to time may or may not have holdings in some of the coins or tokens they cover. Please conduct your own thorough research before investing in any cryptocurrency and read our full disclaimer.
Image courtesy of Maxpixel.net
Top 3 Crypto Trends That Might Go Big in Q2 2019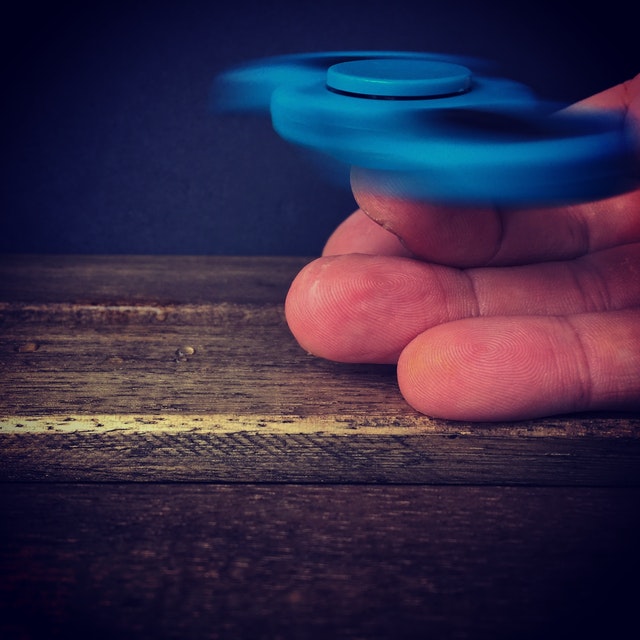 So far 2019 has brought a significant change to the crypto industry. Q1 of this year has seen the rise of the idea of IEOs, the crypto space has finally managed to shake off the bears, and numerous coins throughout the industry have seen their prices grow once again.
The latest rally happened only several weeks ago, and it allowed Bitcoin to surge up by $1,000. Most other coins followed in their own way, but the investors are now wondering what to expect out of Q2? The Q1 started off badly, but it ended up being extremely successful. The chances are that history might repeat itself in the second quarter, as there are some key trends that might point the way for the further development of the crypto market.
1. The rise of IEOs
Back in 2017 and early 2018, ICOs (Initial Coin Offerings) were everything that the crypto space was talking about. Their popularity allowed startups to raise billions upon billions of dollars. Soon enough, however, that ended in a pretty bad way. STOs (Security Token Offerings) emerged as an alternative that does not depend on trust, follows regulations, and it actually holds value. However, asset tokenization might still be in its early stages, and this is something that might come back at some point in the future.
In 2019, however, IEOs (Initial Exchange Offerings) started attracting the…
The Crypto Space Once Again Divided Over Bitcoin SV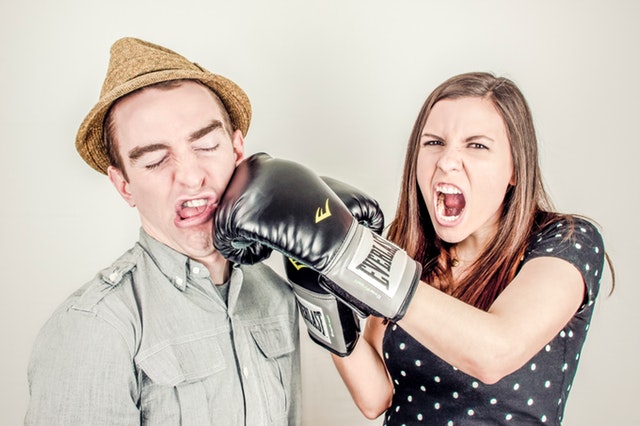 The crypto community is a strong one, one that managed to bring digital currencies from nothing to an industry worth hundreds of billions of dollars. However, while its strength in this regard is undeniable, the crypto community can be just as fragile given the appropriate conditions. With that in mind, the conditions seem to have been set for a new divide, although the cause is once again the same — Dr. Craig Wright and his Bitcoin SV (BSV).
Craig Wright vs. the (crypto) world
Dr. Craig Wright, the chief scientist at nChain, and the creator of Bitcoin SV. has been a well-known and very controversial figure in the crypto industry. Wright was suspected of being Bitcoin's creator several years ago, which is possible because no one knows who is behind the name 'Satoshi Nakamoto.'
Wright was believed to be him, and one theory claimed that he and his friend were responsible for giving life to BTC. However, the theory quickly died out, but not before Wright seemingly liked the idea of assuming the mantle of Nakamoto. He himself started claiming to be Bitcoin's mysterious creator ever since.
Of course, he managed to gather up some followers, but the majority of the crypto community — while confused — did not believe him. Luckily, there is no need for trust, and Wright should easily be able to prove that he…
Are XRP and Ripple Going to Be Worth Anything by the End of 2019?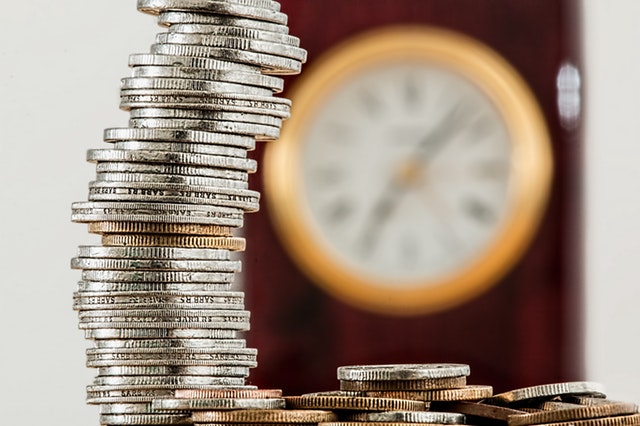 One surprise recently was when XRP took over Ethereum's long-held second place in the Market Cap leaderboards. It quickly went back to its traditional and respectable third place behind Ethereum, but it could be a sign of things to come.
XRP has a lot of clout in the market because of the platform it is based on, which is Ripple. A coin that is used for a very specific purpose and with a long term goal in mind is always going to fare better than others. Litecoin, Bitcoin Cash and others have come about because of disagreements in Bitcoin. Therefore they offer nothing except an alternative to Bitcoin as a pure cryptocurrency, while Ripple (and XRP along with it) has something tangible behind it.
Big Banks Back Ripple
Ripple was created in 2012 for a specific reason. It aimed to become a faster and more efficient method to transfer value between banks and countries. This value can be almost anything from currencies to other instruments. While initially, banks were cautious about investing in the company, recently they have been lining up. The crypto winter has helped with innovation int he industry and Ripple has benefitted immensely for it.
The various payment solutions based on Ripple such as xRapid and xCurrent are seeing a large uptake, and this is having an amazing effect on XRP as a whole.…