Kahina van Dyke left Facebook for Ripple. Is she XRP's silver bullet?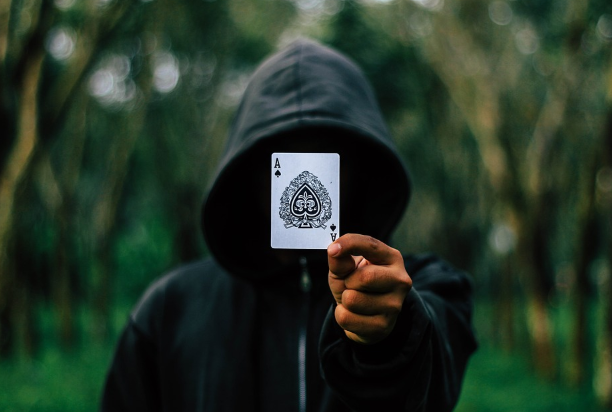 The latest news from Ripple Labs: they have secured the services of Kahina Van Dyke, the former Facebook team leader in global financial services department. She will be Ripple's vice president of corporate and business development. Mrs. van Dyke's experience and credibility working in the global financial sector, especially in payment settlements, is nothing short of impressive. Is she the leader that can finally break XRP into the mainstream and mass adoption worldwide?
See you, Facebook! Can you please send my mail to Ripple Labs?
While Mrs. van Dyke's was at Facebook, her job was to secure alliances between the controversial social media firm and big players in the banking and financial world so that Facebook's users could use the social media platform for sending payments.
She managed to get PayPal, Citibank, Western Union, Mastercard, and Visa to join forces with Facebook. Among her most spectacular achievements was a deal in Africa that allows for small African businesses to accept Mastercard payments within the Facebook platform.
But even before joining Facebook, her expertise in payments and financial services was already quite impressive. By then she had more than two decades of working experience at places such as Citibank and Mastercard. She has the skills, the background, the expertise and the contacts.
When former Yahoo Vice-president and former Uber driver Mr. Brad Garlinghouse became Ripple's CEO, he turned Ripple Labs into a company with a single mission: to use the blockchain technology to revolutionize the international payments system. In that process, he dropped Ripple's pioneering smart-contract technology (called Codius, which is making a comeback, by the way) and every other priority to focus on a single problem and solve it better than anybody else.
Mrs. van Dyke fits perfectly with his agenda, as she already belongs in that very environment Mr. Garlinghouse wants to penetrate. She fits like a globe, and her hiring could be a breakthrough as Mr. Garlinghouse endeavors to make xRapid standard in the financial institutions' sector all over the world.
Ripple Labs' killer app is called xCurrent. It's currently in use by more than a hundred banks the world over (and a new bank joins the network every week, on average) mainly in Japan and Northeast Asia but western institutions as Banco Santander and Western Union are also in the mix.
Ripple's xCurrent creates a blockchain-based ledger that allows settling international payments quickly, safely and cheaply. It can settle payments in a variety of both fiat and digital currencies and, while it can use XRP as a currency, it's not mandatory for users to deal in XRP (except for transfer fees).
Ripple has been very successful so far but also controversial. It's being taken to the court for being a security but also because the service structure it has looks to some investors as a type of permanent ICO, especially when it comes to Ripple's policy on XRP's release and sale.
Another Ripple platform, xRapid, is driven by XRP. In Ripple's own words,
"… uniquely uses a digital asset, XRP, to offer on-demand liquidity, which dramatically lowers costs while enabling real-time payments in emerging markets. Built for enterprise use, XRP offers banks and payment providers a highly efficient, scalable, reliable liquidity option to service cross-border payments."
Considering how conservative most financial institutions are regarding change and how volatile cryptocurrencies still are, Ripple has had a hard time securing partnerships for xRapid and xCurrent (especially xRapid because it's more reliant on XRP). But if enough banks adopt Ripple's technology that would give Ripple the perfect case that it's not 'a security' at all under SEC rules but a technology that enables financial institutions to do international transactions cheaply, safely and in real-time.
XRP's decentralization has also been a point of contention.
XRP was fully pre-mined by Ripple Labs before the currency went live and the company is still the world's main holder so there's been the suspicion that the vast reserve it owns could allow it to manipulate the currency's price. If enough partnerships happen and XRP indeed becomes the standard currency for settling payments globally, that would both create demand for XRP and make decentralization apparent. That would solve one of Ripple's most serious credibility problems.
Persuading partners to adopt xCurrent has not been that hard for Ripple. Convincing them to adopt XRP has been a different thing, and this could be where Mrs. van Dyke could make all the difference, given the contacts and experience she already has among Ripple's potential new partners. Ripple itself praised her:
"Throughout her career, Van Dyke has proven that financial services and technology, when working together, can dramatically improve the lives of people, businesses, and communities all around the world. Her time leading global teams within the traditional financial services industry — most notably at Mastercard and Citibank — has afforded her insight into how sophisticated risk mitigation and compliance frameworks enable more reliable, timely services."
The international remittance and payments industries are heating up
The international financial system works on a system called SWIFT. It was implemented during the 1970's, and it's remained the same for decades, which is to say it's stayed expensive, slow and unreliable. The digital revolution that came about with the popularization of the internet and the appearance of smartphones has not affected it at all because of two reasons. First, there's the massive inertia prevalent in financial institutions worldwide.
Second, almost no technology developer has paid any attention at all to cross-border financial settlements, remittances or micropayments because they involve a lot of red tapes and physical presence in several countries while social media, messaging apps, or gaming apps are, by comparison, very simple and profitable to do.
The result is that this market is still monopolized by SWIFT (with Western Union as an alternative) for international payments and Mastercard and Visa in control of online payments. One exception is PayPal, but in favor of Ayden, eBay dropped it (just earlier this year).
In this context, Ripple's blockchain technology and currency are set to disrupt the whole industry. But it has some competition. Stellar Lumens, backed up by IBM, is trying to enter the same market. But there's also Quorum, a blockchain startup owned by JP Morgan Chase (and Quorum has the advantage of already being a banking industry insider).
Quorum has had a hard time taking off, probably because of the strong links it has with the infamous bank, which is rumored to be considering getting rid of its blockchain project.
So what Mrs. van Dyke contribution to Ripple will be? We can't say for sure, of course, but given her history and Ripple's ambitions, it's bound to one of the most relevant moments in Ripple's short history. We will have to wait and see what she can do for Ripple, but the prospects are promising.
For the latest cryptocurrency news, join our Telegram!
Disclaimer: This article should not be taken as, and is not intended to provide, investment advice. Global Coin Report and/or its affiliates, employees, writers, and subcontractors are cryptocurrency investors and from time to time may or may not have holdings in some of the coins or tokens they cover. Please conduct your own thorough research before investing in any cryptocurrency and read our full disclaimer.
Image courtesy of Maxpixel.net
Rewards Platform StormX Offers 50% Crypto Cashback Bonus for Thanksgiving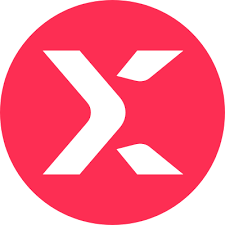 Singapore, Singapore, 23rd November, 2020, // ChainWire //
Blockchain-based rewards platform StormX has released a seasonal promotion for its award-winning Crypto Cash Back App. The promotion will allow app users to earn a 50% bonus on top of their cashback between Thanksgiving Day and Cyber Monday (November 26-30).
StormX has also introduced a brand-new staking service, allowing users to earn an additional 50% per year when they stake STMX tokens. The native ERC20 token of the StormX ecosystem, STMX has a total supply of 10 billion and is available to trade at many of the world's top exchanges, including Binance and Bittrex.
"With Bitcoin's price approaching its all-time high, interest in cryptocurrencies has renewed, though some people believe it's now too expensive to buy in," said StormX CEO and Co-Founder Simon Yu. "What we have done is create an easy way for such individuals to accumulate bitcoin, ethereum and other cryptocurrencies via everyday shopping.
"We're also excited to provide users with the ability to earn greater rewards simply by staking their tokens."
Since the StormX mobile app launched its Shop feature with over 700 stores in February 2020, some 400,000 unique users have been added to the rewards platform. StormX has also witnessed over 50% month-on-month growth for sales. The app is available for download on the App and Google Play Stores, and can be downloaded as a browser add-on from the Chrome Web…
BITTREX GLOBAL CONFIRMS FREE TRADING AND LISTING FOR TOP DEFI TOKEN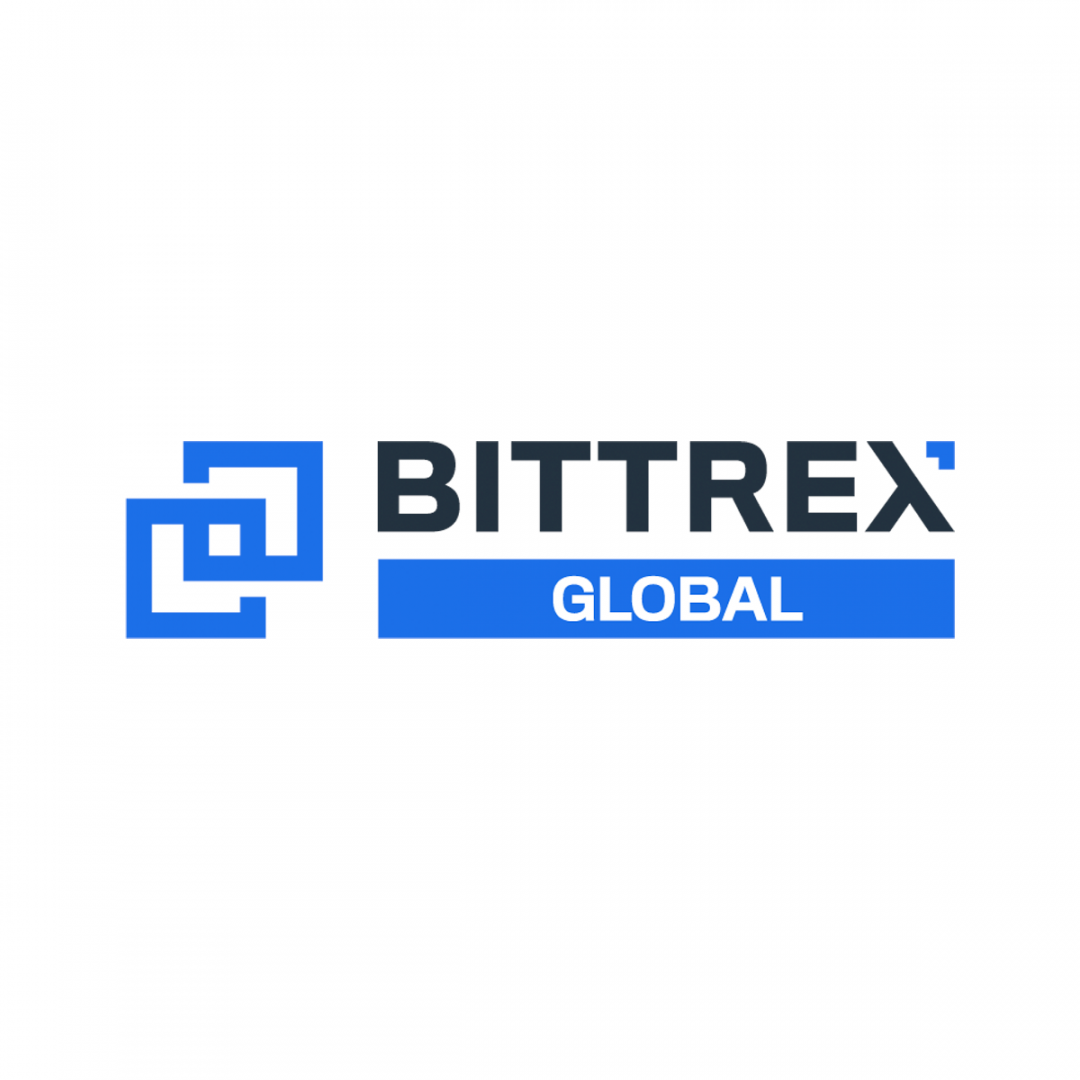 Valduz, Liechtenstein, 17th November, 2020, // ChainWire //
International cryptocurrency exchange promotes free trading and no gas fees for leading DeFi tokens
17th November 2020 — Bittrex Global GmbH. announced today 8 new DeFi tokens will be listed this week including:
UMA (UMA)
Aave (AAVE)
Balancer (BAL)
REN (REN & renBTC)
Kyber Network (KNC)
Band Protocol (BAND)
YF Link – (YFL)
Bittrex Global's users can trade all of their DeFi  tokens with no trading or gas fees until 2021. The decision to enable free trading on Bittrex Global for DeFi tokens  follows on from the 1,000% growth of the DeFi asset class over the course of 2020.
The decision to enable free transactions will see more investors enter the Blockchain Act's digital asset regulatory system, supervised by the Financial Market Authority in Liechtenstein (FMA) under the Due Diligence Act which requires traders to comply with the KYC/AML/CFT standards.
"The last year has seen huge growth in DeFi as an asset class and a number of significant milestones completed," said Bittrex Global's CEO Tom Albright. "As the asset class matures and more institutional and professional investors look at the fundamentals, we are likely to see increased demand and higher trading volumes for DeFi in 2021.
We're really excited about what we're seeing in the space and want to see these DeFi projects grow and help them build stronger platforms through increased adoption. Offering free trading fees…
Ready for Chaos? Swingby's Chaos-Mainnet Launches on December 28th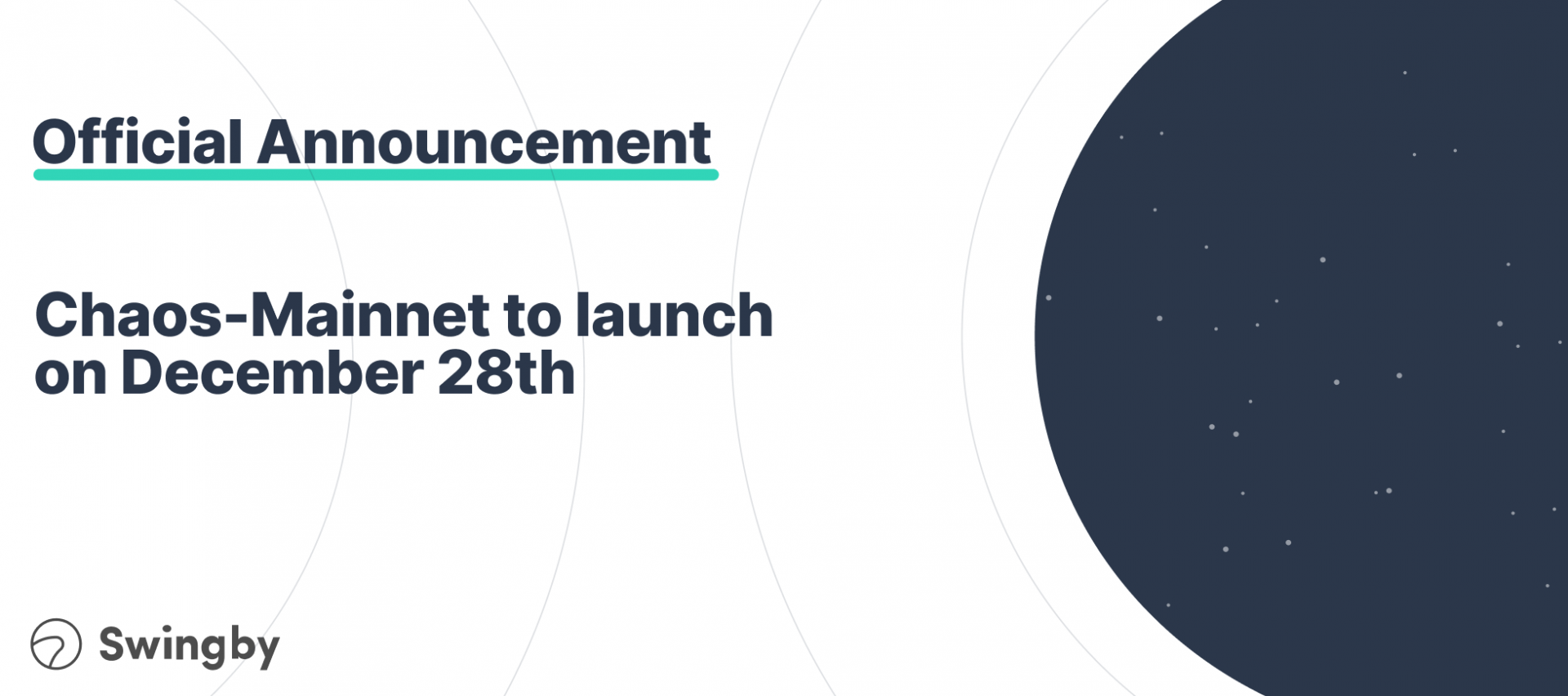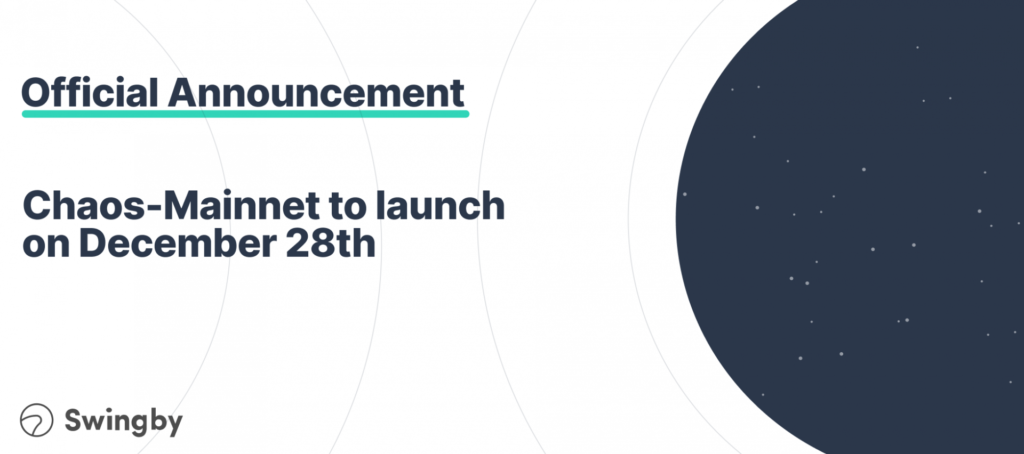 Singapore, Singapore, 9th November, 2020, // ChainWire //
Swingby is the "warp-speed" protocol for inter-blockchain swaps. It allows all DeFi users to move assets between blockchains without a trusted party. 
Today, Swingby announces its first mainnet network will be released on the 28th of December; it will bridge native Bitcoins onto Ethereum via Wrapped BTC (WBTC).
The initial bridge will enable the most liquid digital asset in the world (Bitcoin), currently valued at a $300 billion market cap, to be moved onto the Ethereum network to tap its $10b DeFi ecosystem.
"This launch will be pivotal to Swingby. After December 28th, Swingby will have a fully operational Chaos-Mainnet network which will be generating a tremendous amount of value to the world of DeFi and bringing in a large number of new users" – Yusaku Senga, CEO
Why is this big news for DeFi?
On December 28th, Swingby will be launching its first Chaos-Mainnet bridge, allowing users to easily move their bitcoins into WBTC on Ethereum without the need for a trusted party. Similarly, the bridge can be used in the opposite direction allowing WBTC-ERC20 tokens to be moved back into native BTCs.
What's so special about it?
Trustless: Swingby's Skybridge will be the only way to trustlessly swap BTC into wrapped Bitcoin (WBTC).
Simple to use: The Swingby bridge has been designed to work with standard transaction types removing the need for complex smart contract calls…