Verge (XVG): The case of copying 'hack fix code' and staying dishonest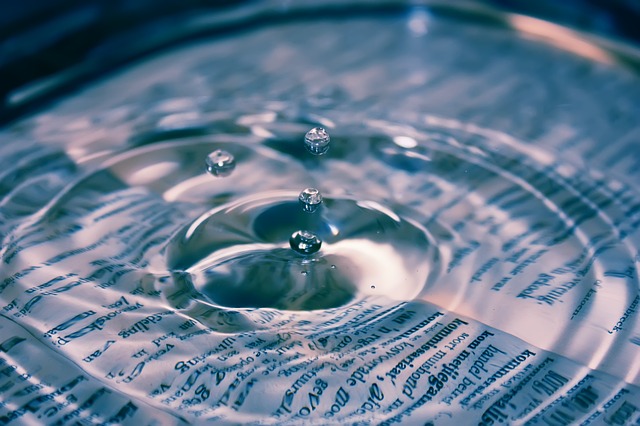 Verge (XVG), an age-old currency in cryptocurrency time, seems to be a darling to controversy and headlines. From announcing blown up big bombs news of their partnership with Pornhub to the more recent headlines of copying hack fix codes and denying it, the cryptocurrency seems to be creating a space for itself in the market.
The secure incognito virtual currency that uses multiple anonymity-centric networks that utilize open source protocols based throughout the world has been a victim of two protocol hacks in a span of two months with the latest one being last week.
It took Verge developers about three days to bring the situation under control and fix the problem, which some critics say hasn't been fixed at full, leaving the platform vulnerable for another attack through it might be harder to perform.
Like that wasn't enough bad news for them, new information emerged claiming the 'fix' was copy pasted from an obscure digital currency that launched in November 2017. How does the Verge team react to this news? They try to spin the story and give conflicting information to look like they were the victims of this cyber-robbery.
Records from Github show SHIELDcoin, who claim to be the original owners of the code had implemented the 'fix' code around a month ago while Verge records show they did so about three days ago.
It's not uncommon for programmers and developers reusing others' codes for their benefit, in fact, copying open-source codes that are not protected by patent rights is legal and morally acceptable. Nevertheless, lying about it and claiming ownership of the code is just intellectually corrupt and morally wrong.
Verge forgot to fix the difficulty calculating code and thought changing the block time was enough. This backfired on them. It is also worth noting that Verge (XVG) developers are alleged to have copied Bitcoins code in creating their platform.
XVG is evidently a fork of a fork with the above two alleged plagiarism being the third time the developers 'just copy pasted' other people's codes to suit their convenience. They still stand on their ground that 'hack fix code' might have been their first time to copy paste.
https://twitter.com/TradingWhaIe/status/1000811821052387328
Now, they are working round the clock to come up with an entirely new codebase seemingly because they hardly knew how the current codebase operates, and apparently because they have now learned how to code rather than just plagiarizing other people's work. Verge development team is not heading to any pressure to accept their offense; they claim it's the later who copied from them.
https://twitter.com/cryptoBuzzB/status/1000826305737191424
More interestingly, it seems Verge (XVG) fans do not care about these allegations as they chose to continue preferring this digital currency in their online transactions refusing to burg under the pressure of the media.
Thats unfortunate. But, as a #vergefam I believe this attacks are only making us $XVG stronger. The more U attack more Anti dots we will prepare to avert any possible threat to $XVG. Nothing is full proof, this attacks makes us more pro-active to neutralize any future threat.💪

— Mann (@manosmily) May 25, 2018
To be considered a 'serious' cryptocurrency in the market, a crypto must be good at not only knowing how exchanges work and how mining pools work, but you must also know deep understanding of cryptography, platforms, economics, hardware and many other factors. Anything less from this paint a shaky image on your currency for investors to have confidence. So, it'd be better for Verge (XVG) team to be more transparent and put-in the 'real' efforts.
For the latest cryptocurrency news, join our Telegram!
Disclaimer: This article should not be taken as, and is not intended to provide, investment advice. Global Coin Report and/or its affiliates, employees, writers, and subcontractors are cryptocurrency investors and from time to time may or may not have holdings in some of the coins or tokens they cover. Please conduct your own thorough research before investing in any cryptocurrency and read our full disclaimer.
Image courtesy of Janeke88 via Pixabay.com
Unifi Farms Beta Launches on Unifi Protocol to Pioneer No-Stake Farming
Singapore, Singapore, 26th February, 2021, // ChainWire //
Unifi Farms Beta Launches on Unifi Protocol to Pioneer No-Stake Farming
Unifi Protocol announces the launch of Unifi Farms. The most revolutionary part of Unifi Farms is there is no staking of the liquidity token required. The public beta launch of Unifi Farms V1 will take place on not one, not two, but six different blockchains at once. 
Unifi is proud to announce the upcoming public beta launch of Unifi Farms V1 on Binance Smart Chain!
Unifi Protocol is not a clone of other DeFi projects, which has led to some very unique innovations.  Unifi Farms will continue this tradition of shattering expectations and introducing features on Unifi Farms not being offered anywhere else in DeFi!   
Unifi Farms will have several advantages over old-fashioned DeFi farms.  The one that will likely be the most revolutionary with Unifi Farms is there is no staking of the liquidity token required! Welcome to the world of true auto-farming on Unifi, where we refer to it as No-Stake Farming.
Why is farming without staking so revolutionary?
Savings! Everyone agrees the high network fees on Ethereum have a large impact on the farming rewards earned by liquidity providers.  Even on low cost networks such as Binance Smart Chain, the network fee is a cost that reduces the benefit of farming. 
To participate in most farms, the user pays at least five network fees.…
DeFi Wizard Raises $750k from Blockchain Investment Bigshots, to Simplify Multi-chain DeFi Legos
Bengaluru,, India, 24th February, 2021, // ChainWire //
In order to give shape to their 'one-click DeFi contracts creation' dream, Defi Wizard has raised a total of $750,000 from X21 Digital, AU21 Capital, Amsterdam-based TRG Capital, DeltaHub Capital, NGC Ventures, and ExNetwork.
Speaking on latest development Defi wizard founder and CEO, Anand Kamath said: 
"It gives us immense pleasure to announce that our platform, DeFi Wizard has attracted the attention of leading blockchain investors and funds."
DeFi Wizard aims to help cryptocurrency companies and businesses seamlessly create digital assets, without any hassles, with the objective of becoming an all-in-one token creation platform. 
Investment Usage
This recently concluded fundraising round is an important milestone for Defi Wizard. It will fuel the development of the platform along with operations/maintenance.
Other ways in which Defi wizard will receive assistance is with liquidity bootstrapping for Uniswap listing, alongwith added global and regional promotional efforts to generate awareness for the platform. 
About Defi Wizard
Defi wizard is a dashboard for building DeFi (decentralized finance) smart contracts with a few clicks. It offers real-time programmer analytics and allows users to create smart contracts for ERC20 / BEP20 / EDST, staking, yield farming, governance, cross-chain bridge, gasless relayer baked in.
As per the latest statistics, more than five projects are already using DeFi Wizard's staking services and more than $100M AUM has been locked through the smart contracts generated through the…
99Bitcoins takes over the "Dead Coins" project to become the cryptocurrency undertaker
Singapore, Singapore, 17th February, 2021, // ChainWire //
99Bitcoins, an educational website that maintains a list of Bitcoin obituaries made by the media, has taken over the Dead Coins project as well. This move effectively crowns 99Bitcoins as "The undertaker of the cryptoverse".
Deadcoins.com was established in late 2017 to document the death of thousands of altcoins that popped up during the cryptocurrency mania of that time. The idea was simple – create a list of coins that have ceased to exist after the hype died down.
A coin can become "dead" due to a variety of reasons such as its development being halted, having no one that uses or trades it, being exposed as a scam and more. While the project was initially maintained only by its founders, it was later outsourced to the cryptocurrency community which was allowed to add their own dead coins.
"I think the dead coins project is a brilliant idea that needs a bit of polishing" says Ofir Beigel, owner and founder of 99Bitcoins. "The fact that anyone can add a dead coin themselves made the list of coins very inaccurate. We've spent days going through the complete list and sifted out all of the coins that were buried alive, so to speak. For example, Bitcoin, Tron, Dogecoin and Tether are just some of the coins that were listed when we took…