4 Cryptocurrencies to Invest in the Near Future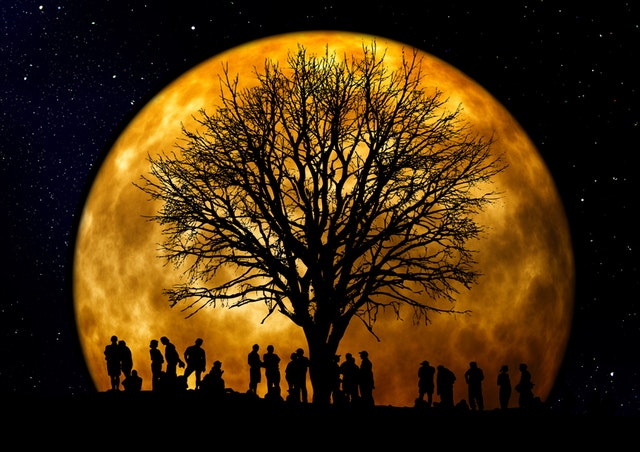 Just like everything else in the modern world, the way we make payments and organize money transfers has started to change and evolve as well. This is not something new, and the process of this evolution has started nearly a decade ago. That is how cryptocurrencies came to be, and their development continues to this very day. However, they are not all equally successful, and some are doing better than others.
Cryptos have already been recognized by most of the modern world as the future of money. They are still not ready to take control, and they have a long way to go still before they are officially adopted as a method of payment on a global level. There are many digital currencies today, and some sources claim that this number has even gone as high as 1600-1800 individual coins.
Unfortunately, not all of them will make it, and when the cryptos do become globally accepted, many of them will have died out by that time. However, there are some true fighters among them, that are capable of holding their own, and have already made steps to ensure their future. Let us check some of them out.
Keep an eye out for these digital currencies
1. Cardano (ADA)
Cardano offers a decentralized, public blockchain, as well as its own cryptocurrency token, ADA. Its goal is to provide a reliable home platform for the creation of smart contracts and dApps that would be processed with a formal verification.
Cardano's token has had several increases and decreases over the last couple of months, and especially at the end of the previous year. Almost immediately its roadmap was updated back in November, its rank improved significantly, and ADA reached the 9th place in the crypto rankings. In 2018, it even reached the 7th place for a while, but at the time of writing, it dropped slightly and is currently at the rank of 8.
Obviously, investors have started seeing this coin's potential, which has significantly increased its use and granted it much-needed publicity. Right now, Cardano aims to improve its performance even more, and its plan is to upgrade from Byron to Shelley, which is expected to happen in before or during Q3 of the year. Its current price is $0.212431.
2. Ripple (XRP)
Ripple is a coin that needs no introduction, and it is well-known that it has been a favorite of many banks and financial institutions from around the world. Dozens of them have already accepted it, or have at least in the process of doing so. Ripple has proven to be a very capable coin, with a good reputation, and a respectable brand behind it.
It is entirely mined-out by the company that owns it, Ripple, and it is the company that controls its distribution. Because of that, Ripple's price oscillations have been somewhat tamer than those of other cryptos. Its centralization is also something that helps out when it comes to banks, which are willing to trust the company behind the coin.
Ripple's XRP token currently holds the third place on the CoinMarketCap's list, and its price is at $0.682569 at the time of writing. Other than that, the most important thing about it is its goal – to provide the fastest, cheapest, and easiest-to-perform money transactions – locally, as well as internationally. With such a goal and a reputation that this coin has, it is bound to stay around and is definitely a good investment.
3. TRON (TRX)
Much like Ripple, TRON also has a pretty big name to support it. Its founder, Justin Sun, has gained quite a reputation in the world of business and technology, and ever since he started TRON, this crypto has seen some major success.
Originally, the coin was on Ethereum's network, as an ERC20 token. However, the team has been working hard on developing TRON's own network, and they finally did it. The official launch of the MainNet was only a week ago, and TRX is currently migrating from Ethereum. Similarly to Ripple, TRX has found its chosen field, but instead of banks and financial institutions, TRON has chosen to become a go-to crypto for the entertainment industry.
This might seem unusual at first, but when you think about it, it is actually a brilliant decision. Just look at how big gaming actually is right now, with more than 1.2 billion people in the world having a connection with the industry. With TRX being the main token for this industry, it is obvious that this crypto won't lose customers anytime soon. Currently, TRON is ranked 10 on CoinMarketCap, while its value sits at $0.059337.
4. Bitcoin (BTC)
Naturally, we could not create a list of coins worthy of investment without adding Bitcoin to it. The first, and the most well-known crypto, which is often considered to be the synonym for the cryptocurrency. Bitcoin was the one who started it all and is to this day the one with the highest rank, as well as the highest price. No other crypto even comes close to BTC when it comes to this, which is something that this coin can be proud of, especially after all this time.
Bitcoin is the first generation of cryptos and the most accepted one around the world. You will find it (and possibly some of its forks) in pretty much every exchange. A lot of services accept BTC as a form of payment, and there are also many other tokens that can only be purchased through Bitcoin. Its current price is at $7,703.86, which is almost three times lower than its peak from December 2017. Still, it is a common belief in the crypto world that BTC will return to its former glory, possibly stronger than ever.
The reason for investing in it is the obvious fact that this coin, at least, is definitely not going anywhere. Many business experts believe that cryptos will go away, but others claim that that is only wishful thinking and that BTC is the safest bet if someone is looking to invest in cryptos.
For the latest cryptocurrency news, join our Telegram!
Disclaimer: This article should not be taken as, and is not intended to provide, investment advice. Global Coin Report and/or its affiliates, employees, writers, and subcontractors are cryptocurrency investors and from time to time may or may not have holdings in some of the coins or tokens they cover. Please conduct your own thorough research before investing in any cryptocurrency and read our full disclaimer.
Image courtesy of Pexels
The Crypto Space Once Again Divided Over Bitcoin SV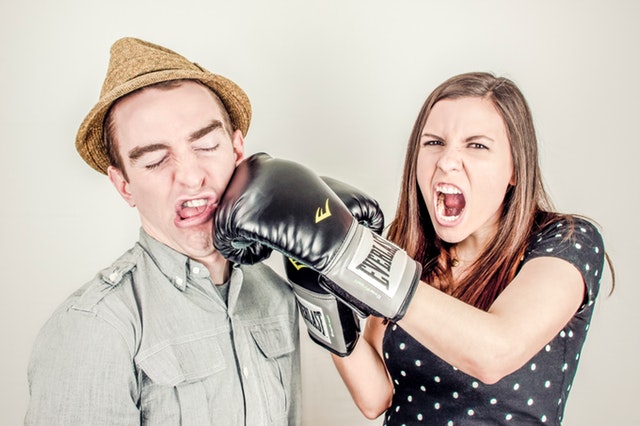 The crypto community is a strong one, one that managed to bring digital currencies from nothing to an industry worth hundreds of billions of dollars. However, while its strength in this regard is undeniable, the crypto community can be just as fragile given the appropriate conditions. With that in mind, the conditions seem to have been set for a new divide, although the cause is once again the same — Dr. Craig Wright and his Bitcoin SV (BSV).
Craig Wright vs. the (crypto) world
Dr. Craig Wright, the chief scientist at nChain, and the creator of Bitcoin SV. has been a well-known and very controversial figure in the crypto industry. Wright was suspected of being Bitcoin's creator several years ago, which is possible because no one knows who is behind the name 'Satoshi Nakamoto.'
Wright was believed to be him, and one theory claimed that he and his friend were responsible for giving life to BTC. However, the theory quickly died out, but not before Wright seemingly liked the idea of assuming the mantle of Nakamoto. He himself started claiming to be Bitcoin's mysterious creator ever since.
Of course, he managed to gather up some followers, but the majority of the crypto community — while confused — did not believe him. Luckily, there is no need for trust, and Wright should easily be able to prove that he…
Are XRP and Ripple Going to Be Worth Anything by the End of 2019?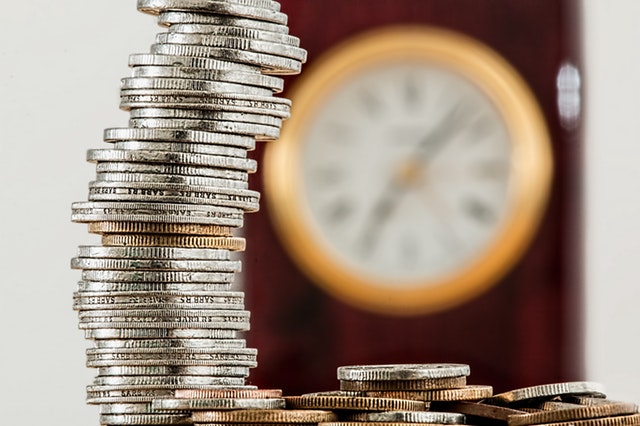 One surprise recently was when XRP took over Ethereum's long-held second place in the Market Cap leaderboards. It quickly went back to its traditional and respectable third place behind Ethereum, but it could be a sign of things to come.
XRP has a lot of clout in the market because of the platform it is based on, which is Ripple. A coin that is used for a very specific purpose and with a long term goal in mind is always going to fare better than others. Litecoin, Bitcoin Cash and others have come about because of disagreements in Bitcoin. Therefore they offer nothing except an alternative to Bitcoin as a pure cryptocurrency, while Ripple (and XRP along with it) has something tangible behind it.
Big Banks Back Ripple
Ripple was created in 2012 for a specific reason. It aimed to become a faster and more efficient method to transfer value between banks and countries. This value can be almost anything from currencies to other instruments. While initially, banks were cautious about investing in the company, recently they have been lining up. The crypto winter has helped with innovation int he industry and Ripple has benefitted immensely for it.
The various payment solutions based on Ripple such as xRapid and xCurrent are seeing a large uptake, and this is having an amazing effect on XRP as a whole.…
Bitcoin, Litecoin, Ethereum, and Ripple On the Rise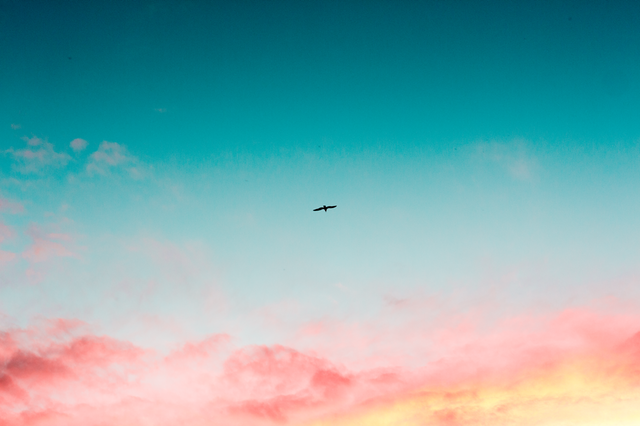 The recent development in the cryptocurrency industry is a rise in price for many of the core digital coins. We believe that the unexpected price hike is due to the renewed interest of the key players in the industry. Many investors, speculators, and traders are rushing into the number one cryptocurrency; Bitcoin like never before. Other altcoins such as Ethereum, Ripple, and Litecoin are not dormant either. The effect of the influx is the soaring prices of the digital coins within seven days.
The price of the crypto leading giant-Bitcoin has increased at 25.74 percent in one week. Ethereum also gained 18.76 percent increase in its price. Litecoin and Ripple also recorded some percentage increase in the tune of 53.20 percent and 16.12 percent respectively. It is no just these few popular coins that have gained in one week. From what we have gathered, 94 digital coins amongst the leading 100 cryptocurrencies are also experiencing the rise in price. This information is according to what TradingView published in April 2019.
According to them also, other cryptocurrencies gained in value while others declined. From their calculations, six digital currencies advanced while ninety-four was on the decline. Also, another information shows that the increase in Bitcoin price has reduced the value of other assets such as bonds and stocks.
The possible reason for the rally
Many people are wondering…