Monero (XMR): New Upgrades and a Brand New Listing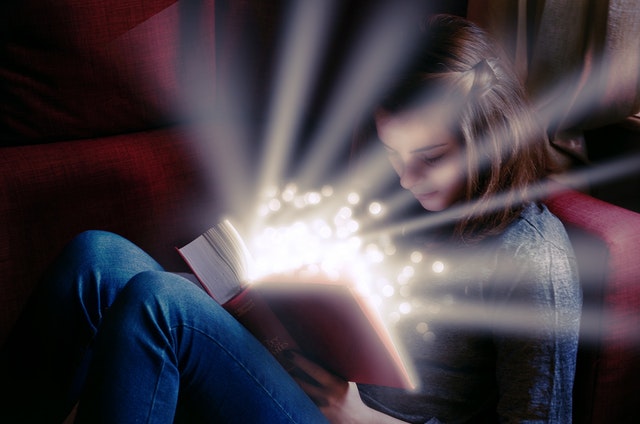 Monero (XMR) has come up with another upgrade of its digital wallet, followed with a most recent update that came with some pretty neat features that XMR users could enjoy for the past couple of month from since the mentioned update was published. That is how several days ago, Monero has published in an official tweet that the new updates of the system have been released for the public alongside with a new hardware wallet.
Monero Upgrades to Lithium Luna
A couple of days ago, on June 4th, Monero XMR has announced via their official Twitter account that the new Monero update has just become available for all XMR users.
The team behind the privacy coin stated that the new version "Monero CLI v0.12.2.0", otherwise known as Lithium Luna comes with a full Ledger support, while some of the holders and users of XMR are interested in when the team behind XRM will be developing and launching the update with a full support for Monero.
Getting Ledger support has been long-expected by XRM holders, while the Monero team seemed to be delaying the update. However, this case might as well be justified since Monero has been created in a unique way that differentiates it from the majority of privacy coins, which makes the code more difficult to change and manipulate with.
So, at the time that Ledger Nano S was being developed, which is the name of Monero's hardware wallet, the team had to make significant changes in order to be able to support the new wallet.
Further on the matter of launching new updates, the team behind XRM stated that they will be releasing GUI binaries for the new update by the end of the next week, which means that the GUI binaries can be expected to become public in less than a week at the time of this writing.
The users will get a chance to use GUI design for the new projects, which will enable XRM holders to get more familiar with Monero's features, software and digital assets in general.
Monero Changes the Proof-of-Work
The launching of Lithium Luna and the Ledger Nano S wasn't all from the team behind one of the most famous privacy coins as they have also changed their PoW algorithm in order to fit the needs of having new updates integrated into the system.
That is how Monero now makes up for a safer and more secure asset, given the fact that they have manipulated with their Proof-of-Work algorithm in order to prevent the notorious DOS attacks that are often initiated by ASIC miners, that way compromising the system of mining and the safety of the XRM network.
The newly added features also include Multi signature support, an input for prevention of the wallet deduction, help for the new wallet Ledger Nano S as well as help for SunOS, alongside with having been altered the PoW for the prevention of DOS attacks.
Lithium Luna update included nearly 90 developers who have been working overtime in order to bring the new updated to the XRM holders and investors. It took over 1600 commits alongside with nearly 57000 new coding lines.
Monero Listed on Huobi Pro
After the launching of the new updates alongside with presenting Ledger Nano S, Monero got a "treat" in form of getting a new listing that was announced the same day as the new updates.
This time, the privacy coin XMR has been listed on Huobi Pro exchange platform. Huobi Pro tweeted on this occasion, stating that XRM will become available with having the trading pairs with BTC and ETH on June 8th, when all interested investors will be free to trade their XMR on this exchange.
This listing came as ordered for Monero since this privacy coin needs a little backup and a dose of recognition from a high authority exchange market, especially with having been delisted from two Asian exchange markets, Korbit and Coincheck.
Coincheck and Korbit, stationed in South Korea and Japan, have both decided to delist the famous privacy coins, which also included ZCash and Dash, that way taking away strategic Asian exchanges from XRM and the mentioned privacy coins.
Monero's Performance
Despite the launching of new updates and having been listed on Huobi Pro, which is a massive exchange with 1 billion dollars worth of transactions being made every day, XMR can be seen dropping against the dollar on June 8th.
XRM has dropped by -5.43% in the last 24 hours since the market started to show signs of sluggish atmosphere, declining its price to 158.61$ at this point.
In the meantime, XMR users are waiting for the GUI binaries to be released during the next week.
For the latest cryptocurrency news, join our Telegram!
Disclaimer: This article should not be taken as, and is not intended to provide, investment advice. Global Coin Report and/or its affiliates, employees, writers, and subcontractors are cryptocurrency investors and from time to time may or may not have holdings in some of the coins or tokens they cover. Please conduct your own thorough research before investing in any cryptocurrency and read our full disclaimer.
Image courtesy of Pexels
XRP Surges By 8% In A Surprise Bull Run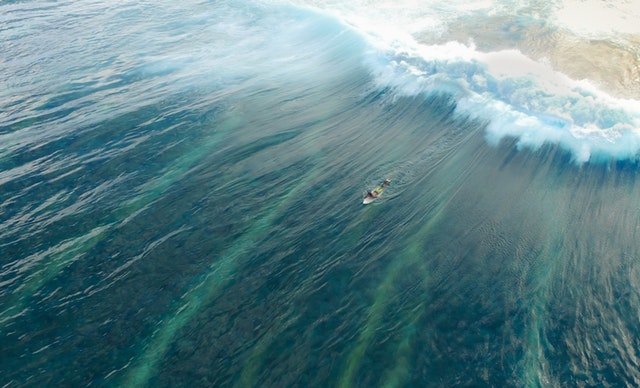 The new price surge that surrounded almost the entire crypto market brought quite a pleasant surprise for XRP holders, as Ripple grew in price by over 8% in the last 24 hours. In fact, XRP managed to achieve a price surge equal to that of Ethereum as of this morning.
While the third largest cryptocurrency is still quite behind ETH when it comes to market cap, many believe that it is only a matter of time before XRP regains its former glory. With that being said, a lot of people are still more than pleased with seeing Ripple climbing back to more stable levels, especially after a big price drop that hit the coin last week.
The new hike up allowed XRP to climb back to $0.446322. While this is still low when compared to its highest point in the last week ($0.52), the coin still seems to be well on its way to recovery. In fact, many believe that XRP has found a new bottom, one that is significantly higher than the last one. Most of this new success can be traced back to a price surge that Ripple has had recently when it even managed to briefly overthrow Ethereum as the second largest coin by market cap.
Despite its drop since then, XRP still remains one of the coins with the strongest growth in the last month. While the market is still far from stable,…
If Tether crashes, will that money pour into Bitcoin?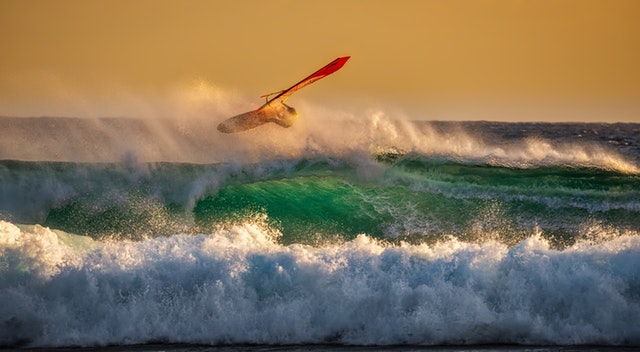 For a long time now, the so-called stablecoin, Tether (USDT) has been a topic of discussion within the crypto community.
Tether, as a stablecoin, is said to be fully backed by the USD. This allowed it to be one of only a handful of cryptos that can avoid volatility issues, due to the fact that it is backed by a stable fiat currency. However, for as long as it was around, Tether was very secretive of its bank accounts and funds in general.
While claiming to have the ability to back each of its USDT coins, many have questioned whether or not this can be true. At the time of writing (October 16, 2018), Tether has released 2,256,421,736 USDT in circulation. This means that it needs to have at least $2,256,421,736 in order to cover its circulating supply.
At this point, three questions emerge, and answering them could very well change the future of this stablecoin. The questions are as follows:
Are all USDT coins fully backed?
If yes, then where did that much money come from?
If not, what will happen when the market discovers the lie?
Tether continues to keep secrets
As mentioned, Tether has always claimed to be able to back each of its coins. However, instead of operating on transparency, the coin used different tools, mostly opaqueness, misdirection, and playing the victim whenever someone tried to unveil what is truly going…
Is Bitcoin (BTC) Better Than USD?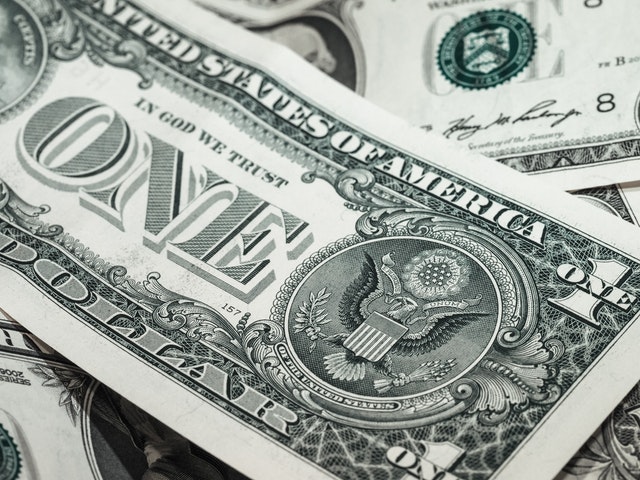 Despite all its recent progress, cryptocurrencies still do not inspire trust in a lot of people. Many view them as unsafe money, with its very nature being doubtful. However, a recent report by the Polish Academy of Sciences' Institute of Nuclear Physics shows that situation regarding cryptocurrencies may not be as bad as it seems. In fact, the report claims that Bitcoin might even be a better currency than it looks like.
Bitcoin vs traditional money
Bitcoin, as many are already aware of, is the first cryptocurrency. It was created a decade ago and was officially launched in 2009. But, even though it has been around for around 9 years at this point, it is still largely mistrusted by a lot of investors, especially when it comes to large institutions.
However, thanks to the Cracow-based Institute of Nuclear Physics' recent report, this common opinion might actually be wrong. The Institute has conducted a detailed statistical analysis of the BTC market and has published the results in a scientific journal called Chaos: An Interdisciplinary Journal of Nonlinear Science.
Surprisingly enough, the report portraits Bitcoin in a very positive light.
The report started by commenting on the credibility of traditional money. In the past, money that people have been using was backed by specific material commodities, such as gold. These commodities gave the money its value and served as a guarantee that the money actually has worth. This is…