Reasons Why Investors Should Keep an Eye on Monero This Year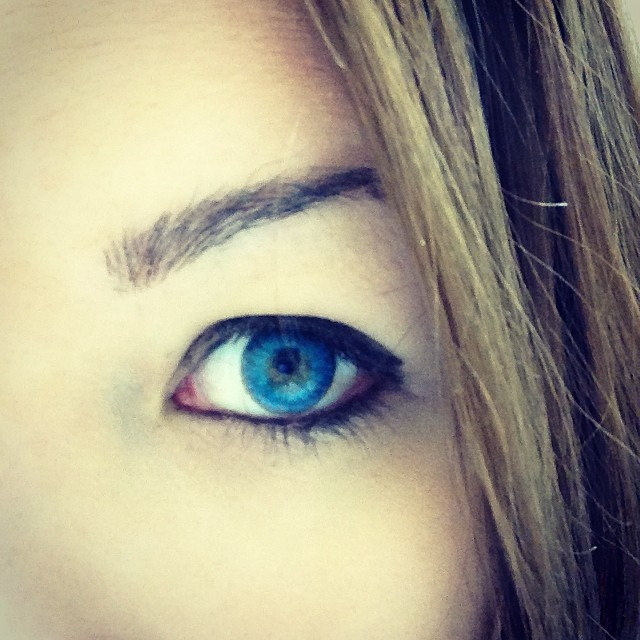 Among the cryptocurrencies that are traded in the market regularly, Monero offers a sui generis feature that distinguishes it from the rest. To the experienced traders of this currency, it is well known that the feature is to offer an untraceable transaction system with complete anonymity of the user. Since its inception in 2014, the developers of Monero have given their utmost attention to the anonymity of every possible transaction. As in the crypto-world, the word "untraceable" is synonymous with "invulnerable" or "secure"; this coin has become one of the leading Altcoins currently available in the market. While the transactions made by using the most popular cryptocurrency Bitcoin can be tracked quite easily, Monero offers an alternative recourse to the investors.
However, very recently, some issues have been pointed out regarding the anonymity factor. According to some crypto-connoisseurs, these issues can actively take part in jeopardizing the ostensibly "untraceable" nature of Monero transactions, eventually making it vulnerable to hacking and other malicious activities.
Here, some aspects regarding this anonymity issue would be discussed along with some other reasons why traders all around the world should keep a close watch on this currency this year.
The Flaws in Monero:
Crypto-experts have recently found out two flaws in Monero's design that can turn its untraceable transactions into partially traceable. According to Per Wired, a team consisting of researchers from renowned educational institutions like MIT, Boston University, Princeton, Carnegie Mellon, University of Illinois, etc., Monero is programmed to mix a decoy named "Mixins" in each of its transactions. Although Monero is untraceable, the Mixins can be tracked down eventually making the actual transaction traceable. The two flaws in Monero's design include:
In the beginning, this digital currency used to allow the users to opt out a privacy protection system as per their requirement and spend coins with no Mixins. The problem with this system is that, when an already spent coin makes another appearance as the decoy, it can be quite easily identified form the mix and eventually the actual Monero transaction can be identified as well. However, as a preventive measure, you would need at least 4 Mixin decoys now to carry out a single Monero transaction so that the others would remain perplexed about identifying the real coins from the mix of decoys.
According to the researchers, the timing of the transactions is majorly responsible for the second flaw in Monero's design. They inferred that in any mix of several faux coins along with one real coin, the real one is most likely to be sent last. As a result, analyzing the timing of these transactions can efficiently track down the real cryptocurrency amongst the bunch of fake ones. An efficiency rate of 90% has been determined for this theory in tracing a Monero transaction.
Recent Updates and Preventive Measures:
After the recent revelations, the development team of this cryptocurrency has performed several development updates to regain the unmitigated anonymity of Monero. To nullify the second flaw, the usual sequence of sending the real coin last has been altered as well. These updates made a forthwith impact on Monero as the figure 90% success rate is reduced to 45% while tracking down a Monero transaction.
The Current State of Monero:
Surprisingly and quite admirably, the recent revelations of Monero are yet to make an impact on its current individual coin price ($190.92 on 28th March 2018) as well as on its overall market capitalization (approximately 3 Billion USD on 28th March 2018). This coin currently holds the eleventh position on Coinmarketcap among nearly 1600 currencies currently listed. The price chart of Monero also exhibits a steady upward trend.
Keeping an Eye on Monero:
Despite the revelation of the flaws that can vitiate the most important feature of this cryptocurrency, Monero is still one of the safest currencies in the market. Its anonymity feature might not seem as impregnable as it previously seemed, but there is still no possible way to identify the user making transactions even if the real coin is tracked down. Also, Monero is one of the most stable currencies that were able to hold on to their prices during the recent market debacles. Therefore, keeping a close eye on this currency can come to fruition by the end of this year for many traders.
We will be updating our subscribers as soon as we know more. For the latest on XMR, sign up below!
Disclaimer: This article should not be taken as, and is not intended to provide, investment advice. Global Coin Report and/or its affiliates, employees, writers, and subcontractors are cryptocurrency investors and from time to time may or may not have holdings in some of the coins or tokens they cover. Please conduct your own thorough research before investing in any cryptocurrency and read our full disclaimer.
Image courtesy of Jessica Weimar via Flickr
Reasons Why 2019 May Be A Great Year For Crypto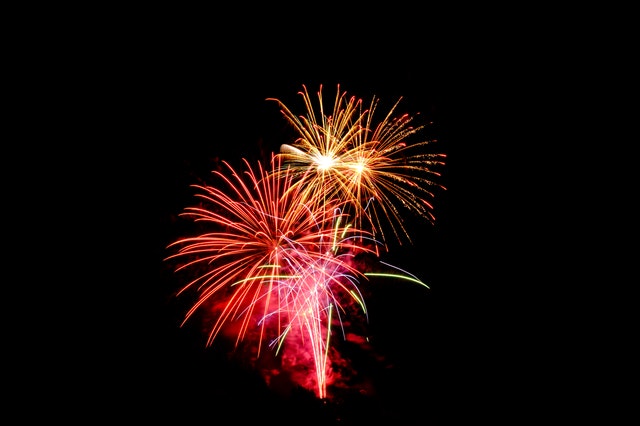 The new year was always considered to be a time of new beginnings, where people can reflect on the past and learn from their mistakes in order to be better in the future. The same is true for the world of crypto, and investors around the world are hoping for 2019 to be better, more profitable, and to have more success than 2018.
The hope for the future is even more important when we consider all the negative development in 2018. There were numerous high-profile hacking attacks, two market crashes, with a strong bear market in between. Not to mention that some of the biggest projects that may have brightened the year a bit ended up being delayed.
With that in mind, it is understandable why investors are looking forward to the new year and all the potential development that it may bring. In fact, there are several reasons why they should be excited about 2019.
1) Bearish market to loosen its grip
The first reason why 2019 can be a good year digital currencies is that it may finally break free of the bearish grip that has been felt ever since last January. Following the first market crash, the bears settled in, and the prices kept falling for an entire year. The market attempted to shake off the negativity on several occasions, with the biggest one being…
3 Coins with the Largest Potential in 2019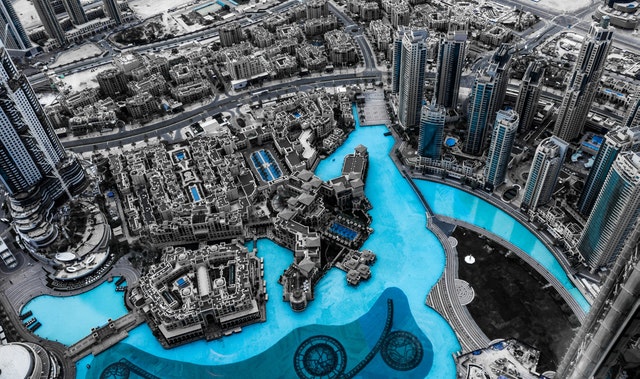 2018 has been a pretty bad year for digital coins, and after the initial market crash that occurred a year ago, everyone was expecting a bull run that will fix things. Obviously, it never arrived, and instead of that, all that crypto market experienced was an entire bearish year and another crash in mid-November.
Now, however, it is a brand new year, and attempts to shake off the bears' grip can be seen even in these first two weeks. The market is still struggling and mostly losing value, rather than gaining, with most coins being in trouble once more. Still, a lot can happen in a year, and most investors remain optimistic regarding 2019. Here are some of the coins that are believed to have tremendous potential, and to be the hope of this year.
Bitcoin (BTC)
Of course, Bitcoin comes first. This is the first cryptocurrency which is still dominating the market, with no other coin being even close to its market cap or price. BTC is the coin that has reached the most prominent heights, and it also lost the most in the previous year. However, there is still hope, as there are several projects and events scheduled for this year that might turn things around for the number one coin.
One thing that is expected is the approval of Bitcoin ETFs…
Do or Die: 3 Crypto Projects that Really Need to Deliver Soon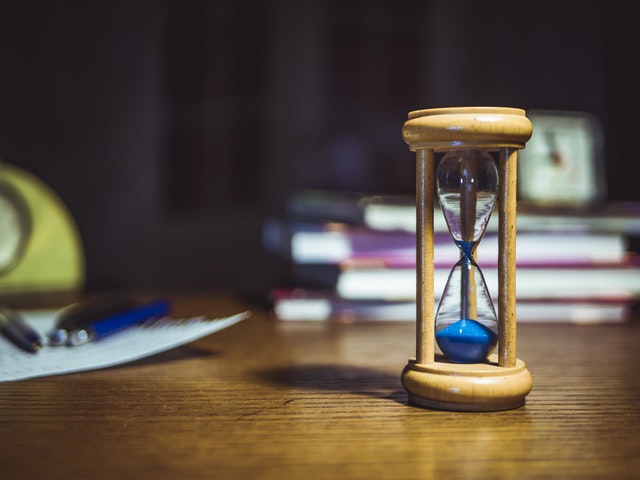 Crypto projects have gone through several crucial periods of development, and while it is fascinating to watch their progress to maturity, a lot of investors are becoming impatient. During the first few years, they were barely known, only talked about in specific groups, among those developers and investors who had the luck to find out about them in the early days.
The next several years, altcoins started appearing, and the voice of cryptocurrency slowly started to spread. Then, there was a period of hype, when crypto exploded, and the entire world finally learned about this new technology that promised to change the world. Naturally, the overhype led to a market crash and price correction that we experienced last year, but the impact was made, and the world is still talking about them on a daily basis.
However, now is the time for cryptos to deliver on their promise, grow up, and start showing results. There are high expectations for many projects, but for various reasons, they have yet to deliver, and many are hoping that 2019 will be the year when they finally do it. Let's see which 3 crypto projects really need to show results, and soon.
1) Ethereum (ETH)
Are you surprised to see Ethereum at the first spot? The project has been a top cryptocurrency for years, why would it be in danger now?…