7 Steps to Recovery from a Crypto Trading Loss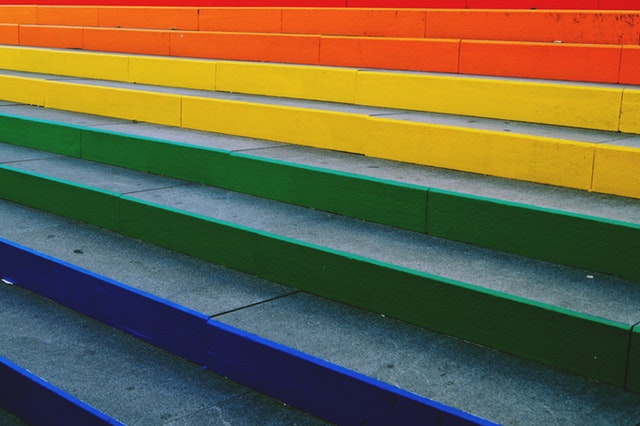 Whether you are a newcomer to the crypto market who mistakenly invested a large amount into the wrong coin, or a professional that made a well-researched decision and something still went wrong, the result it the same — you lost your money to the crypto market. This is a big problem, but also a problem that every crypto trader faces at some point.
The reason may be anything, from simple bad luck to the lack of research. Add to that the fact that the crypto market continues to be extremely volatile, and it is clear that not all of your trades are going to end up successfully.
Whatever the reason is, the fact remains that you experienced a loss and that this is a problem which can affect more than your funds. It can also affect your mind and feelings. Since every successful trade that you have the potential to make in the future depends on you, you have to recover first, and only then should you worry about the funds.
The road to recovery is different for everyone, and it will take a different amount of time and effort. However, there are a few general steps that you can take to recover from a crypto trading loss.
Step 1: Stop and calm down
You have just suffered a major loss. It may have been your mistake, or it may have been bad luck, but the result is the same. This is the time when you are the most vulnerable, as you are still in shock upon realizing the truth. The best thing you can do now is to stop your trading immediately and calm down.
This is an emotional period, and it is important to handle your emotions, take a deep breath, relax, and regain composure. The money is lost, and there is no quick fix to that right now, that much is true. However, when you are emotional, you are not thinking clearly, and you may end up making a lot more damage in an attempt to find a quick fix.
Bad trading decisions happen all the time to everyone, and everyone loses money. However, it is important to deal with it when it happens, and it all starts with distancing yourself from making new decisions right now.
Step 2: Accept your loss
Crypto trading is risky, and sometimes bad things happen. While you have probably heard stories or read confessions on forums about bad decisions that cost a pretty penny, you never expected it to happen to you. Now it did. Even if the loss is big, you need to remember that it happens and that you sometimes win and sometimes lose. However, you can still recover the lost funds in the future, but to do so, you first need to accept what happened.
Step 3: Distance yourself from the market
This is probably not what you want to do now, as you are in a hurry to recover the loss as soon as possible. However, this is a necessary step that will allow you to calm down and think things through. You can return to trading whenever you feel confident enough to do so, but after experiencing a large loss, the best thing you can do is take a little break.
It does not have to be long, maybe only a few days. However, it is necessary, as it will allow you the precious time needed for dealing with your emotions and stress. Once you start feeling up to it again, you can approach the market with a cool head, which will increase your chances of avoiding similar mistakes in the future.
Step 4: Find out what went wrong
This step may be crucial for avoiding similar errors, which can cost a lot if you trade with greater amounts. Take notes on what you did, how you felt about it, whether you were confident or the decision was risky. Trading journals are a very useful tool for any crypto investor, as they force you to become aware of your feelings as you are writing them down. Doing so will help you sharpen your senses and help you grow as a crypto trader.
Next, make sure to identify what exactly went wrong. It is also important to note that you should never trade more than what you can afford to lose. If you already knew this but you did it anyway and it resulted in a loss, use this unfortunate situation as a reminder to never do it again. The profits are nice, but doing it safely is always the smartest decision, as not all trades go the way we want them.
Step 5: Do your own research
Many traders and investors often make a similar mistake of doing what others are doing. This is a bad habit in general, but it can be especially damaging in the crypto market. Just because someone invested in some coin or decided to make a certain trading decision at a certain time and it worked for them, it does not necessarily mean that it will work for everyone else in the same way.
Instead of following the crowd, do your own research, document it, and make your own estimates of what is the best move to make. Even a slight shift in the market can sometimes lead to different results, and crypto trading is especially infamous for being highly volatile.
Step 6: Do not give up
The fact that you had a bad experience should not discourage you from continuing to trade in the future. The crypto market is a tricky one, but it can still allow you to make considerable profits if you trade carefully and think your trading decisions through. Sometimes you will have a bad day, and sometimes you will earn huge amounts. This is how the market breathes, and this is how trading ends up being for most traders.
Do not lose your faith in crypto or your trading abilities. Instead, research more, keep learning and exploring, and you will be back there, making calculated decisions in no time.
Step 7: Start trading again
After you manage to collect your thoughts, calm your emotions, figure out what you did wrong, and learn what you should have done — you will be ready to return to trading once more. The entire experience, albeit a bad one, will allow you to start anew and make your future decisions more cautiously.
Your future losses will not be as bad, while your gains will become more frequent. In the end, the loss you just experienced may allow you to reach the next level of trading. It is normal to be scared and uncertain at this point, and it is perfectly fine to start small once again. Over time, you will gain more confidence, and as long as you remember not to be too reckless — you will eventually sharpen your skills and become a professional.
For the latest cryptocurrency news, join our Telegram!
Disclaimer: This article should not be taken as, and is not intended to provide, investment advice. Global Coin Report and/or its affiliates, employees, writers, and subcontractors are cryptocurrency investors and from time to time may or may not have holdings in some of the coins or tokens they cover. Please conduct your own thorough research before investing in any cryptocurrency and read our full disclaimer.
Image courtesy of Pexels
Bitcoin, Litecoin, Ethereum, and Ripple On the Rise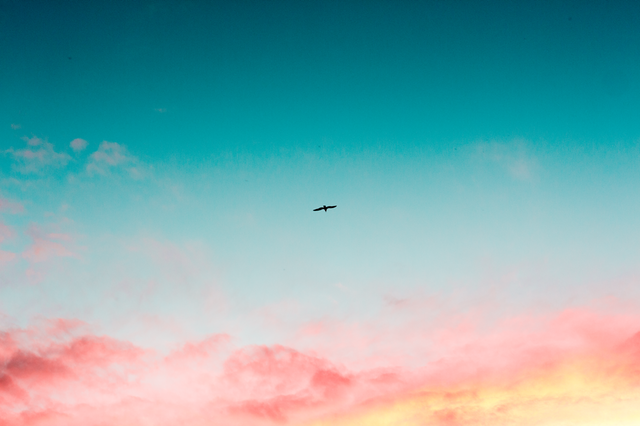 The recent development in the cryptocurrency industry is a rise in price for many of the core digital coins. We believe that the unexpected price hike is due to the renewed interest of the key players in the industry. Many investors, speculators, and traders are rushing into the number one cryptocurrency; Bitcoin like never before. Other altcoins such as Ethereum, Ripple, and Litecoin are not dormant either. The effect of the influx is the soaring prices of the digital coins within seven days.
The price of the crypto leading giant-Bitcoin has increased at 25.74 percent in one week. Ethereum also gained 18.76 percent increase in its price. Litecoin and Ripple also recorded some percentage increase in the tune of 53.20 percent and 16.12 percent respectively. It is no just these few popular coins that have gained in one week. From what we have gathered, 94 digital coins amongst the leading 100 cryptocurrencies are also experiencing the rise in price. This information is according to what TradingView published in April 2019.
According to them also, other cryptocurrencies gained in value while others declined. From their calculations, six digital currencies advanced while ninety-four was on the decline. Also, another information shows that the increase in Bitcoin price has reduced the value of other assets such as bonds and stocks.
The possible reason for the rally
Many people are wondering…
Crypto Market is Not Free from the Bearish Trend Yet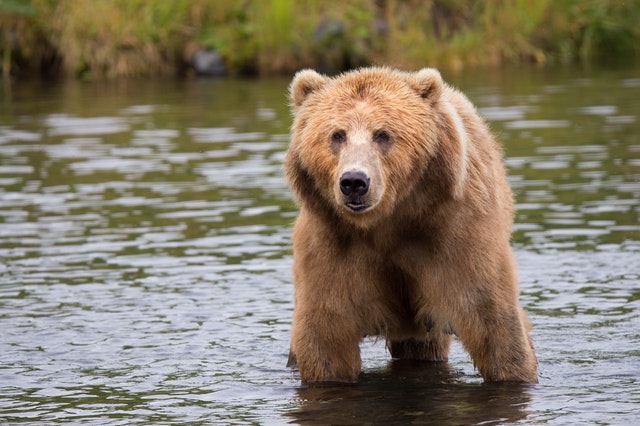 Investors and traders are still speculating over the bullish trend that shook the market this past seven days. However, amidst the joy of the price hike in the industry, some people are still cautious. A crypto trader with the twitter handle of BTC_Macro is advising other players in his tweet to be careful. According to him, the bearish cryptocurrency market is not over yet.
In the tweet, the user admonished players in the market not to listen to the people saying that the bears have given up. It went further to say that Bitcoin may still plunge uncontrollably anytime even if it breaks the $6K mark. When this occurs the twitter user continues, any scenario may occur. The advice is that players in the crypto market should be on the neutral side. According to the user, it is not safe to be on the bullish side or the bearish side. Instead, players should be on their toes without bias.
How Trader reacts to price movements
Over time, it has become evident that many traders usually go against the market majority during bearish or bullish trends. Well, there is usually some logic backing up the reactions.
It is true that we have seen the longest bearish trend in the history of cryptocurrencies. Everybody who has a stake in the crypto market is expecting the day of the bull's rise…
The Interoperability Problem of Blockchain May Soon Be Over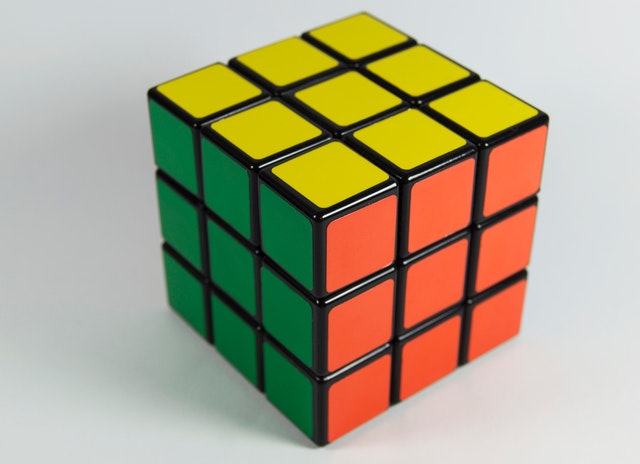 Crypto traders have certainly had a rough time since early 2018. The markets have tanked resulting in large losses for nearly everyone involved in the market. While that's bad, what's even worse is the fact that many projects have failed to deliver on their roadmap. Blockchain technology has been hailed as the next great advance in technology. And while many companies are making strides toward fully implementing blockchain-based technology, there is still a long way to go. As promising as blockchain technology is, there are still limitations that need to be addressed.
Limitations of Blockchain Networks
Although blockchain technology is certainly the future, the existing technology will need to be improved before it can go mainstream.  A few of the current limitations include:
Limited Scalability – Blockchain networks have consensus mechanisms that require each node to verify a transaction. This verification requirement slows down the network and limits the total number of transactions that can be processed.
Limited Usage – Each blockchain network was created with specific usage in mind. Because of the limited number of use-cases, each network eventually suffers from a never-ending loop of limited adoption. In the end, this causes low awareness.
Lack of Interoperability – At present, individual blockchain ecosystems are unable to communicate with each other. If a blockchain network attempts to retrieve information from an external (outside the "chain") source, each node would have to…