Why Does The Crypto Market Keep Going Down?
Back in Q4 of 2017, the crypto market suddenly received a lot of interest due to several reasons. They gained more exposure, which led to an increase in value, which in turn brought even more exposure. Simultaneously, ICOs became popular as well, and most investors started buying cryptocurrencies such as Bitcoin and Ethereum in order to exchange them for different new tokens.
In other words, Bitcoin and Ethereum themselves were not the coins people wanted to own. Many were actually interested in a number of new coins which could only be obtained via BTC and ETH. However, those who did want to own BTC and ETH — did not want to sell. This created a demand for these two coins, and their value started growing.
Meanwhile, the companies that held ICOs became whales, and they started unloading their coins in December 2017 and January 2018. After the new year started, startups needed to exchange their coins for traditional currencies in order to be able to pay their developers and help their own companies grow further.
The oversale led to the crash of the market, which resulted in a near-total halt of ICOs in 2018. Due to falling prices of crypto, people did not want to invest in new coins, so startups stopped offering them. Those who did offer new coins started accepting fiat currencies for them, and Bitcoin and Ethereum were no longer the only way of obtaining new tokens. As a result, their prices dropped even further,
The market is still dominated by Bitcoin, and this single coin is capable of affecting nearly every other cryptocurrency, including Ethereum. All of their prices go up and down in a perfect correlation. The market should not act this way, but it has no choice due to the lack of regulations and centralization which would keep things in check. However, things are not one-sided as they appear, and as BTC behavior can alter the price of other tokens, the opposite is also true.
The shift in ICO trend
Then, in 2018, something else started happening. Investors started realizing that most ICOs did not have tech experts working on them and that most of these new tokens are not something they wish to invest into. And, while BTC and ETH price increase allowed other coins to grow in value due to extreme price correlation, the drop is affecting the entire market in exactly the same way. In other words, the coins are not as independent as investors would want them to be, and they all grow and drop at the same time.
This is a bad situation even for the established coins, but it is much worse for weak startups that are just starting to appear. However, this can also serve as a filter that will take away weak coins, with only the best ones being able to survive. With less money for random investments, not any ICO can survive anymore, and investors are not willing to gamble by throwing cash at every new ICO as they did in late 2017.
Another thing that has changed is the amount of involvement from institutional investors. While still not ready to go all in, institutions are developing more and more interest in crypto, and they are now believed to be investing more than retail investors. Institutions can also bring a lot more money to the crypto market, but they will not invest in any project. Due to the fact that these are professional investors, they will seek out only the best investments.
While they will want to have their investment portfolios as diversified as possible, they will also aim to have the best risk management. This does not only include tokens but equity as well. All investments will come only after proper research is done, and institutions can ensure that the project is worth investing in. Such way of conducting things will also see a return to traditional market valuation.
As a result, it is expected that startups in 2019 and the following years will be better on average than the ones launched in 2017, which will influence the market's stability in a positive way. Furthermore, the population of management teams is expected to evolve due to the fact that professional developers are now entering the blockchain industry.
Rooting out bad projects in the crypto market
When it comes to old cryptocurrencies. Bitcoin itself has proved on numerous occasions that it is resilient enough to survive even the harshest conditions. It has already been through numerous surges and crashes, not to mention events such as Mt. Gox hack. In the long term, Bitcoin will likely continue to rise, and after the market gets cleared of weak projects and scams, it will become more robust.
In other words, bad projects will likely run out of money and be forced to shut down due to their coins being worthless, while the crypto itself will survive for long enough to see prosperous times once more. The process can only be completed through weakening the market, which is the situation that is happening right now.
After the correction, a few killer startups are expected to emerge, and these will likely be the one that will lead crypto towards real mass adoption. As a direct result of bringing more crypto users and investors to the market, the value will grow, and surviving coins will likely reach new all-time highs. The token adoption will likely start through a video game sensation, perhaps a crypto-equivalent to Angry Birds. Other projects that will start implementing crypto in new, imaginative ways will appear as well, and the process will continue.
And, as blockchain itself continues to develop and bring decentralization, transparency, and data security into the business world, blockchain adoption itself will follow as well. Considering the vast use cases of the blockchain, and its potential to eliminate scams and data manipulation, this might happen relatively soon, with more and more industries switching to this technology.
All in all, many experts see the current price decline — and the entire year of 2018 — as an experiment with crypto. It had its good sides, such as showing the limits, as well as potentials, of this technology, and also raising awareness of it. After the initial hype dies down, this technology will finally be able to develop properly, with major players joining in.
As a result, the next couple of years, and maybe even decades, are expected to bring prosperity to the economy and business world, but to reach it, it is necessary to first suffer the constant bear attacks and survive massive losses.
For real-time trade alerts and a breakdown of the crypto markets, sign up for Elite membership!
Disclaimer: This article should not be taken as, and is not intended to provide, investment advice. Global Coin Report and/or its affiliates, employees, writers, and subcontractors are cryptocurrency investors and from time to time may or may not have holdings in some of the coins or tokens they cover. Please conduct your own thorough research before investing in any cryptocurrency and read our full disclaimer.
Image courtesy of Pexels
What Changes May the Crypto Space Experience in 2019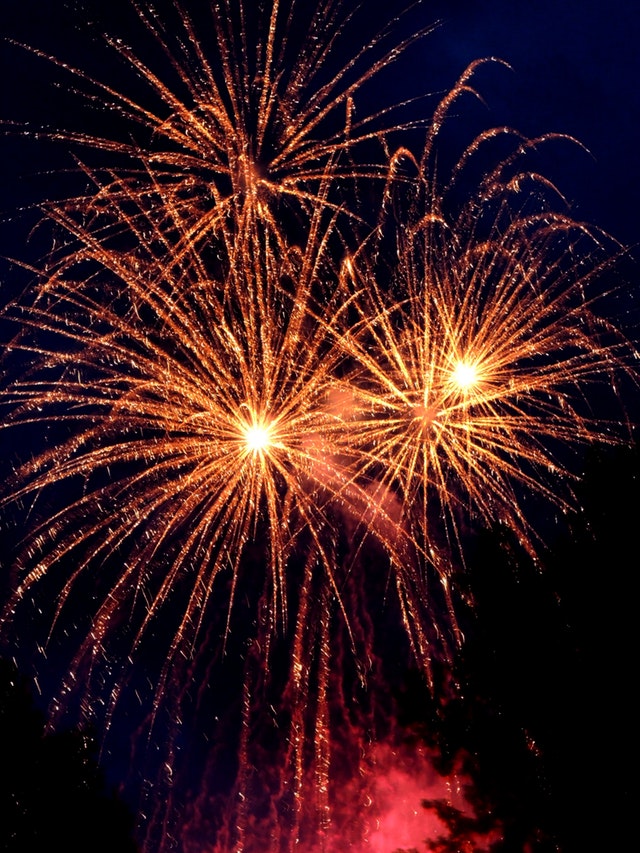 After the crypto hype of 2017, a lot of newly-arrived crypto enthusiasts were caught off-guard by the price crash and bear market that took over in 2018. One month after another, investors were waiting for things to change, and for another bull run to take place. Unfortunately, this did not happen in 2018, and while the year's final days were seemingly stable, the rally everyone wanted to see has failed to arrive.
However, crypto investors remain optimistic, with many of them hoping to see some changes arrive in 2019. There are rather great expectations of this year, especially since the last one failed to deliver. However, many are interested in what exactly is to be expected in this year, which is what we will talk about today.
Bitcoin ETF approval
The US SEC's decision regarding Bitcoin ETFs was one of the most anticipated events throughout 2018. Sadly, the decision constantly got delayed, and the SEC never actually provided an answer. The last delay has pushed the decision into 2019, and it is now expected to arrive on February 27.
Historically, the SEC was never ready to approve Bitcoin ETF, and many believe that the delays came due to the fact that the market was not ready for then in 2018. This is backed by the fact that the SEC rejected multiple application throughout the year. VanEck and SolidX…
Reasons Why 2019 May Be A Great Year For Crypto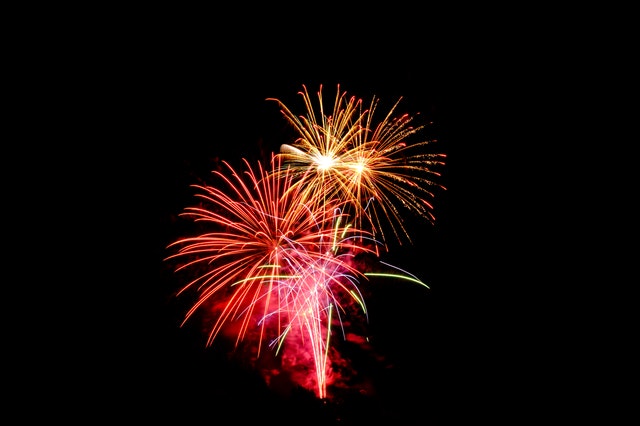 The new year was always considered to be a time of new beginnings, where people can reflect on the past and learn from their mistakes in order to be better in the future. The same is true for the world of crypto, and investors around the world are hoping for 2019 to be better, more profitable, and to have more success than 2018.
The hope for the future is even more important when we consider all the negative development in 2018. There were numerous high-profile hacking attacks, two market crashes, with a strong bear market in between. Not to mention that some of the biggest projects that may have brightened the year a bit ended up being delayed.
With that in mind, it is understandable why investors are looking forward to the new year and all the potential development that it may bring. In fact, there are several reasons why they should be excited about 2019.
1) Bearish market to loosen its grip
The first reason why 2019 can be a good year digital currencies is that it may finally break free of the bearish grip that has been felt ever since last January. Following the first market crash, the bears settled in, and the prices kept falling for an entire year. The market attempted to shake off the negativity on several occasions, with the biggest one being…
3 Coins with the Largest Potential in 2019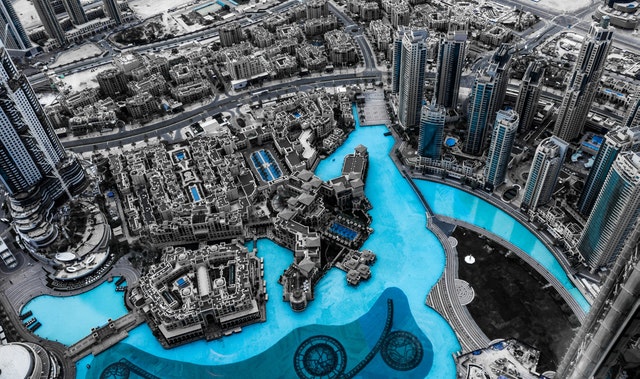 2018 has been a pretty bad year for digital coins, and after the initial market crash that occurred a year ago, everyone was expecting a bull run that will fix things. Obviously, it never arrived, and instead of that, all that crypto market experienced was an entire bearish year and another crash in mid-November.
Now, however, it is a brand new year, and attempts to shake off the bears' grip can be seen even in these first two weeks. The market is still struggling and mostly losing value, rather than gaining, with most coins being in trouble once more. Still, a lot can happen in a year, and most investors remain optimistic regarding 2019. Here are some of the coins that are believed to have tremendous potential, and to be the hope of this year.
Bitcoin (BTC)
Of course, Bitcoin comes first. This is the first cryptocurrency which is still dominating the market, with no other coin being even close to its market cap or price. BTC is the coin that has reached the most prominent heights, and it also lost the most in the previous year. However, there is still hope, as there are several projects and events scheduled for this year that might turn things around for the number one coin.
One thing that is expected is the approval of Bitcoin ETFs…