Buttrfly Pioneers Influencer Marketing on the EOS Blockchain at Art Basel 2018

Buttrfly achieved a major milestone at Art Basel Miami 2018 by inaugurating a live test of its decentralized application (DApp). It is believed that this is the first ever influencer marketing campaign to utilize the EOS Blockchain. Buttrfly's proprietary platform utilizes smart contracts to automate the contracting, verification, and payment settlement processes for influencer marketing.
The Fly App created an Instagram campaign that was broadcasted by Michael Terpin, a blockchain industry thought leader, and influencer Naeem Al-Obiadi, CEO of Traders Profit Club. Buttrfly enabled the creation, verification, and automatic settlement of the campaign, and concluded with payment in EOS tokens to both Mr. Terpin and Mr. Al-Obiadi.  The campaign was designed to promote the Fly App party at the world famous Nikki Beach Club in Miami on Saturday, December 8, 2018. Buttrfly used the EOS Testnet for the campaign, details of which can be seen here.
Jim Sellers, Co-Founder/CEO of Buttrfly stated, "I am excited to introduce Buttrfly's proprietary platform on the world stage, and believe that Art Basel was the perfect venue to unveil the future of Influencer Marketing as it is at the nexus of Influence, Art, and Technology."
Nathan Chandra, Co-Founder/CSO went on to add "To successfully pay an influencer in real time in EOS to post on their Instagram profile is a huge accomplishment for both Buttrfly and the Influencer Marketing Industry."
"The Fly App is honored to be the first brand to use Buttrfly's DApp for influencer marketing," says Stuart Bullard, CEO of Airthereum, which developed The Fly App."I knew a branded integration between Nikki Beach, Buttrfly, and The Fly App would be monumental."
"Buttrfly has built a compelling blockchain-based system to find, engage and contract with influencers across multiple verticals and styles," said Michael Terpin, CEO of Transform Group, and advisor to both Buttrfly and Airthereum. "Simplifying and automating this process, including the ability to engage with the highly viral category of micro-influencers through the blockchain has the potential to be very disruptive." (link to post)
"As an influencer, I understand the problems that Buttrfly is solving for the industry," says Naeem  Al-Obiadi, CEO of Traders Profit Club, "getting paid from brands often becomes problematic and what Buttrfly has set out to accomplish will help me earn more with less effort." (link to post)
About Buttrfly:
The Buttrfly team is comprised of pioneers from the influencer marketing industry and has worked with agencies and brands such as Vaynermedia, Ketchum PR, Coach, and BMW. Buttrfly is a decentralized marketplace that matches brands and influencers. The platform is used to create opportunities for influencers to get paid to post on their Instagram profile. Buttrfly uses the EOS blockchain to solve major workflow inefficiencies that plague the current market.
About Fly App by Airthereum:
Airthereum is an aviation SaaS and IaaS solution, offering premium services for high-end travelers who quickly want to query, reserve, and pay for private chartered flights. Providing a user-friendly interface, Fly enables access to private travel faster and at a lower cost than traditional chartered jet companies. Airthereum
About EOS
Published by block.one, EOS.IO is a blockchain protocol that enables horizontal scaling of decentralized applications, allowing developers to efficiently create high performance distributed applications. EOS
About Art Basel
Founded in 1970 by gallerists from Basel, Art Basel today stages the world's premier art shows for Modern and contemporary art, sited in Basel, Miami Beach and Hong Kong. Defined by its host city and region, each show is unique, which is reflected in its participating galleries, artworks presented, and the content of parallel programming produced in collaboration with local institutions for each edition. Art Basel's engagement has expanded beyond art fairs through a number of new initiatives such as Art Basel Cities, working with partner cities on bespoke cultural programs. For further information, please visit Art Basel
About Nikki Beach Worldwide:
In 1998, entrepreneur Jack Penrod introduced the world to Nikki Beach, the first and original luxury beach club concept that combines the elements of music, dining, entertainment, fashion, film and art into one. Today, the Nikki Beach concept has transcended its international venues and grown into a global, multifaceted luxury lifestyle and hospitality brand comprised of a Beach Club Division; a Hotels & Resorts Division; a Lifestyle Division; a Special Events Division and Nikki Cares, a 501c3 Non-Profit Charity Division. Nikki Beach can now be experienced in: Miami Beach, Florida, USA; Saint Tropez, France; Saint Barth, French West Indies; Marbella, Spain; Marrakech, Morocco; Koh Samui, Thailand; Mallorca, Spain; Ibiza, Spain; Porto Heli, Greece; Bali, Indonesia; Monte Carlo, Monaco; Dubai, UAE; Bodrum, Turkey and Versilia, Italy. Nikki Beach has a pop-up location during the Cannes International Film Festival. The Hotels & Resorts division has properties in Koh Samui, Thailand; Porto Heli, Greece; Bodrum, Turkey and Dubai, UAE. Please visit Nikki Beach
How Cryptocurrencies Will Change Online Gambling in the Future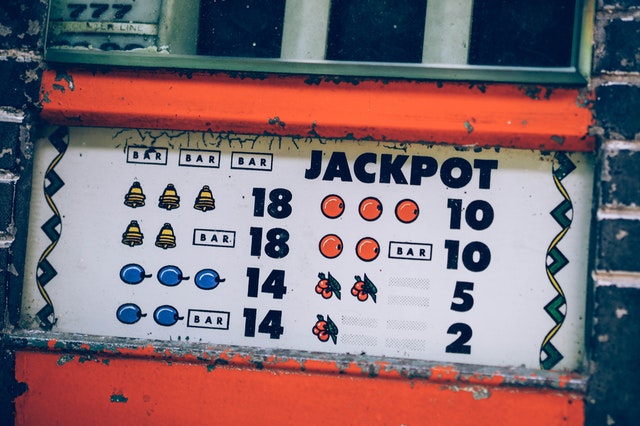 Anyone who has followed online gambling since the beginning can tell you that things don't stay the same for long. One of the reasons for this is that technology improves at such a ridiculously fast pace, and innovators in this industry are able to match up with those technological changes pretty quickly.
An innovation in technology that the Internet gambling industry has really learned from is cryptocurrency, with bitcoin in particular leading the way. We've seen it emerge as an alternative banking method, but it's going to change the industry as a whole in ways that people can't quite understand yet.
A Post-Legality Era
Something that has eluded online gambling since its inception is the idea of a global governing body. As it stands right now, each individual country (and smaller units of jurisdiction) have their own governing bodies that oversee in the industry. A lot of these laws are tied to banking laws, and that's where the legality of playing in bitcoin casinos becomes such an interesting topic.
In the present, we're seeing country-based regulatory bodies from places like Malta, Gibraltar and the United Kingdom start to work together and recognize each other's licenses more and more. That's taking serious steps towards having a global governing entity, and once that happens, the role of bitcoin is going to be even larger than it is now because it'll…
VOLUM (VLM) Announces Commencement of Token Generation Event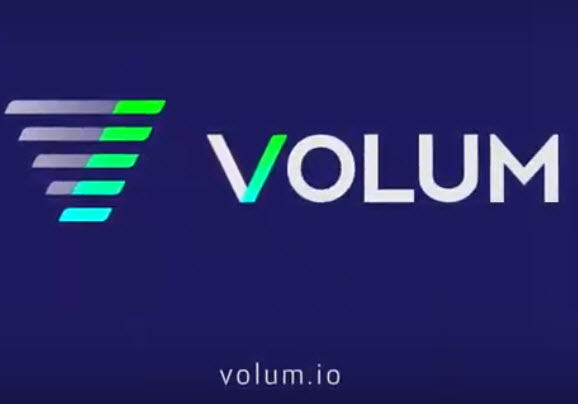 ESTONIA, May 4, 2019 – VOLUM (the "Company"), a multi-dimensional blockchain technology holding company, is thrilled to announce the commencement of the Volum (VLM) Token Generation Event ("TGE") beginning on Saturday, May 4. The VLM utility token is the native cryptocurrency powering the VOLUM supply chain and logistics management platform.
Driven by algorithmically intelligent software tailored to logistics and supply chain management, along with Internet-of-Things ("IoT") integrated functionality, and a backbone of hybrid public and consortium blockchain architecture, the platform is organized around the Volum (VLM) token. The VOLUM TGE will be managed by deploying ERC20 tokens on Ethereum Mainnet to maximize future access to cryptocurrency exchanges.
The VOLUM platform operates as a comprehensive control center for supply chain and logistics management operations. Companies who use this platform will be able to carry out a wide range of blockchain transactions including: Payments, Rewards, Purchase Orders, Legal Contracts, Regulatory Compliance, Taxation, Shipment Management, Letters of Origin, Customs Documents, Inputs/Outputs and Inventory Ordering, Delivery/Parcel Tracking, IoT Monitoring and Reporting, Big Data Analytics, and Inputs and End-Product Tracking/Traceability.
"The total addressable market for a blockchain-based supply chain solution is nearly $54 trillion globally, with the majority of the world's workers playing some part of this equation" noted Arnaldo A. Detrés, CEO of Bengala Technologies, LLC, the principle blockchain developer working to build the VOLUM platform. "However, blockchain solutions have been unable to…
How to Secure Yourself in Relation to Bitcoin: Top VPN Services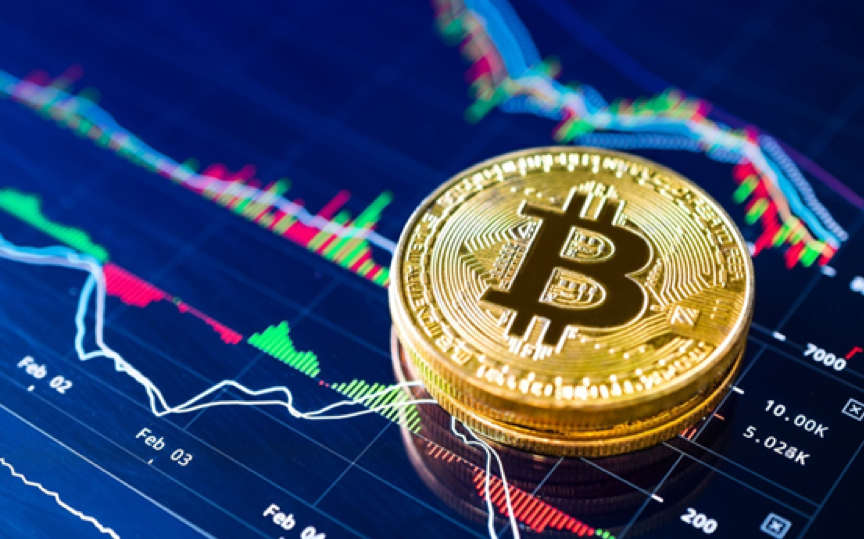 Nowadays, more frequently people opt to use cryptocurrency such as Bitcoin while dealing with financial transactions for its convenience, so its increasing prevalence isn't round-of-the-mill phenomenon but still, its users need to create fully protected cooltechzone to secure their data.
Recently, a great abundance of VPNs have started to accept it as a way of payment and it definitely makes sense: one buys VPN to retain anonymity on the Web, so why not to use the privacy-focused payment method? Paying for a VPN service with Bitcoins or any other cryptocurrency secures personal data from curious eyes leaving no traces.
What is a VPN?
Virtual Private Network (VPN) is generally presented by the group of linked to each other computers via the Internet. VPN boosts protection and provides a high level of anonymity to all types of Internet connections.
Security
While the connection to the ordinary Wi-Fi networks, a user usually gets access to the Internet directly, thus he becomes vulnerable to the hackers and the malware attempting to steal his personal data. On the other hand, applying VPN one transmits and gets data in encrypted form which makes it protected.
Anonymity
Generally, isn't hard to trace an Ip-address of any user and to identify his location with sufficient accuracy. With the help of VPN, the attacker will only get the address of the removed computer. Undoubtedly, the safeguard…