Buttrfly Pioneers Influencer Marketing on the EOS Blockchain at Art Basel 2018

Buttrfly achieved a major milestone at Art Basel Miami 2018 by inaugurating a live test of its decentralized application (DApp). It is believed that this is the first ever influencer marketing campaign to utilize the EOS Blockchain. Buttrfly's proprietary platform utilizes smart contracts to automate the contracting, verification, and payment settlement processes for influencer marketing.
The Fly App created an Instagram campaign that was broadcasted by Michael Terpin, a blockchain industry thought leader, and influencer Naeem Al-Obiadi, CEO of Traders Profit Club. Buttrfly enabled the creation, verification, and automatic settlement of the campaign, and concluded with payment in EOS tokens to both Mr. Terpin and Mr. Al-Obiadi.  The campaign was designed to promote the Fly App party at the world famous Nikki Beach Club in Miami on Saturday, December 8, 2018. Buttrfly used the EOS Testnet for the campaign, details of which can be seen here.
Jim Sellers, Co-Founder/CEO of Buttrfly stated, "I am excited to introduce Buttrfly's proprietary platform on the world stage, and believe that Art Basel was the perfect venue to unveil the future of Influencer Marketing as it is at the nexus of Influence, Art, and Technology."
Nathan Chandra, Co-Founder/CSO went on to add "To successfully pay an influencer in real time in EOS to post on their Instagram profile is a huge accomplishment for both Buttrfly and the Influencer Marketing Industry."
"The Fly App is honored to be the first brand to use Buttrfly's DApp for influencer marketing," says Stuart Bullard, CEO of Airthereum, which developed The Fly App."I knew a branded integration between Nikki Beach, Buttrfly, and The Fly App would be monumental."
"Buttrfly has built a compelling blockchain-based system to find, engage and contract with influencers across multiple verticals and styles," said Michael Terpin, CEO of Transform Group, and advisor to both Buttrfly and Airthereum. "Simplifying and automating this process, including the ability to engage with the highly viral category of micro-influencers through the blockchain has the potential to be very disruptive." (link to post)
"As an influencer, I understand the problems that Buttrfly is solving for the industry," says Naeem  Al-Obiadi, CEO of Traders Profit Club, "getting paid from brands often becomes problematic and what Buttrfly has set out to accomplish will help me earn more with less effort." (link to post)
About Buttrfly:
The Buttrfly team is comprised of pioneers from the influencer marketing industry and has worked with agencies and brands such as Vaynermedia, Ketchum PR, Coach, and BMW. Buttrfly is a decentralized marketplace that matches brands and influencers. The platform is used to create opportunities for influencers to get paid to post on their Instagram profile. Buttrfly uses the EOS blockchain to solve major workflow inefficiencies that plague the current market.
About Fly App by Airthereum:
Airthereum is an aviation SaaS and IaaS solution, offering premium services for high-end travelers who quickly want to query, reserve, and pay for private chartered flights. Providing a user-friendly interface, Fly enables access to private travel faster and at a lower cost than traditional chartered jet companies. Airthereum
About EOS
Published by block.one, EOS.IO is a blockchain protocol that enables horizontal scaling of decentralized applications, allowing developers to efficiently create high performance distributed applications. EOS
About Art Basel
Founded in 1970 by gallerists from Basel, Art Basel today stages the world's premier art shows for Modern and contemporary art, sited in Basel, Miami Beach and Hong Kong. Defined by its host city and region, each show is unique, which is reflected in its participating galleries, artworks presented, and the content of parallel programming produced in collaboration with local institutions for each edition. Art Basel's engagement has expanded beyond art fairs through a number of new initiatives such as Art Basel Cities, working with partner cities on bespoke cultural programs. For further information, please visit Art Basel
About Nikki Beach Worldwide:
In 1998, entrepreneur Jack Penrod introduced the world to Nikki Beach, the first and original luxury beach club concept that combines the elements of music, dining, entertainment, fashion, film and art into one. Today, the Nikki Beach concept has transcended its international venues and grown into a global, multifaceted luxury lifestyle and hospitality brand comprised of a Beach Club Division; a Hotels & Resorts Division; a Lifestyle Division; a Special Events Division and Nikki Cares, a 501c3 Non-Profit Charity Division. Nikki Beach can now be experienced in: Miami Beach, Florida, USA; Saint Tropez, France; Saint Barth, French West Indies; Marbella, Spain; Marrakech, Morocco; Koh Samui, Thailand; Mallorca, Spain; Ibiza, Spain; Porto Heli, Greece; Bali, Indonesia; Monte Carlo, Monaco; Dubai, UAE; Bodrum, Turkey and Versilia, Italy. Nikki Beach has a pop-up location during the Cannes International Film Festival. The Hotels & Resorts division has properties in Koh Samui, Thailand; Porto Heli, Greece; Bodrum, Turkey and Dubai, UAE. Please visit Nikki Beach
CoinField Launches Sologenic Initial Exchange Offering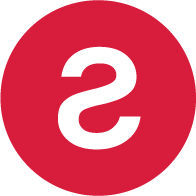 CoinField has started its Sologenic IEO, which is the first project to utilize the XRP Ledger for tokenizing stocks and ETFs. The sale will last for one week and will officially end on February 25, 2020, before SOLO trading begins on the platform.  Sologenic's native token SOLO is being offered at 0.25 USDT during the IEO.   
Earlier this month, Sologenic released the very first decentralized wallet app for SOLO, XRP, and tokenized assets to support the Sologenic ecosystem. The app is available for mobile and desktop via the Apple Store and Google Play.  The desktop version is available for Windows and Mac.
"By connecting the traditional financial markets with crypto, Sologenic will bring a significant volume to the crypto markets. The role of the Sologenic ecosystem is to facilitate the trading of a wide range of asset classes such as stocks, ETFs, and precious metals using blockchain technology. Sologenic is an ecosystem where users can tokenize, trade, and spend these digital assets using SOLO cards in real-time. The ultimate goal is to make Sologenic as decentralized as possible, where CoinField's role will be only limited…
Many of the Top Sports Betting Websites for 2020 Can Be Found On Boomtown's Best Betting Page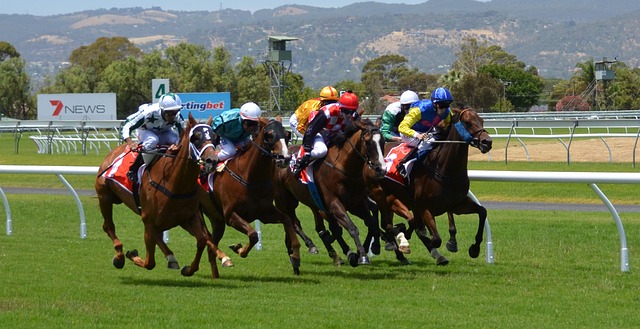 Sports betting is one of the widely known types of online gambling. With a large number of sports fans around the world, this type of gambling is one of the most sought after. The problem usually comes from when gamblers try to find the best sites out of the many available ones. Many new sports betting sites come up daily, thus making the selection process even harder. One of the best places to find top betting websites for sports is Boomtown Bingo. This platform doesn't just give users the best online casino games websites, but they also cover sports betting. As such, boomtown bingo remains a one-stop-shop for everyone who needs the best and the latest online gambling and gaming sites for all types of devices.
Performance
The performance of any website is critical. Users need to find their way around the site easily, and that can be made possible with the site structure and arrangement. Loading time is also essential. A website that always hangs thus pushing the user to refresh every time is no good. These are some of the factors that Boomtown Bingo looks into when selecting the best sites for its users. You can be sure that the new sports betting websites listed on Boomtown's platform have faster loading time, can be used easily by everyone,…
What Prevents Crypto from Becoming the Top Payment Method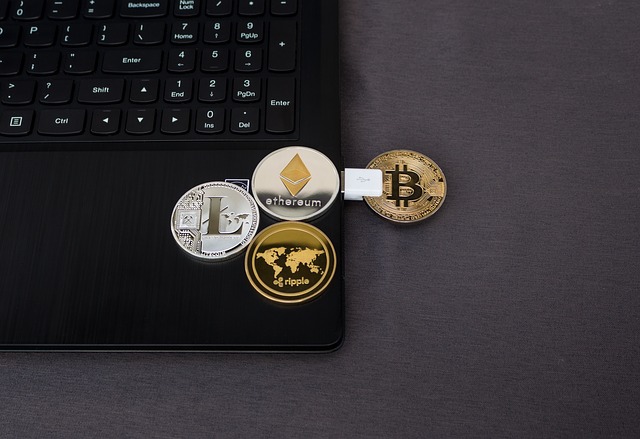 As globalization spreads over the planet, the need for fast and cheap cross-border money transfers is growing rapidly. Cryptocurrency provides exactly that kind of transfers with the added benefits of security and lack of centralization. However, despite being what seems like the perfect solution to the global money transfer problem, crypto has yet to become a major player in the currency arena. It's growing in popularity, that's for sure. But that rate isn't even close to what's needed for crypto to become a recognized and universally accepted payment method.
The question is why?
There can be no doubt that the need for what cryptocurrency can offer is huge. It's most obvious when considering the situation of migrant workers, who are also growing in number due to globalization. The amount of remittances in the world has risen to over $530 billion a year. However, the high cost of these transfers is such a concern that the UN launched a program dedicated to reducing those numbers to, at least, 3% by 2030.
One doesn't need a degree in economy and finances to see what kind of difference cryptocurrency could make for this situation alone. At the moment, migrant workers are losing about $25 billion in money transfer fees. There are still some remittance…