Buttrfly Pioneers Influencer Marketing on the EOS Blockchain at Art Basel 2018

Buttrfly achieved a major milestone at Art Basel Miami 2018 by inaugurating a live test of its decentralized application (DApp). It is believed that this is the first ever influencer marketing campaign to utilize the EOS Blockchain. Buttrfly's proprietary platform utilizes smart contracts to automate the contracting, verification, and payment settlement processes for influencer marketing.
The Fly App created an Instagram campaign that was broadcasted by Michael Terpin, a blockchain industry thought leader, and influencer Naeem Al-Obiadi, CEO of Traders Profit Club. Buttrfly enabled the creation, verification, and automatic settlement of the campaign, and concluded with payment in EOS tokens to both Mr. Terpin and Mr. Al-Obiadi.  The campaign was designed to promote the Fly App party at the world famous Nikki Beach Club in Miami on Saturday, December 8, 2018. Buttrfly used the EOS Testnet for the campaign, details of which can be seen here.
Jim Sellers, Co-Founder/CEO of Buttrfly stated, "I am excited to introduce Buttrfly's proprietary platform on the world stage, and believe that Art Basel was the perfect venue to unveil the future of Influencer Marketing as it is at the nexus of Influence, Art, and Technology."
Nathan Chandra, Co-Founder/CSO went on to add "To successfully pay an influencer in real time in EOS to post on their Instagram profile is a huge accomplishment for both Buttrfly and the Influencer Marketing Industry."
"The Fly App is honored to be the first brand to use Buttrfly's DApp for influencer marketing," says Stuart Bullard, CEO of Airthereum, which developed The Fly App."I knew a branded integration between Nikki Beach, Buttrfly, and The Fly App would be monumental."
"Buttrfly has built a compelling blockchain-based system to find, engage and contract with influencers across multiple verticals and styles," said Michael Terpin, CEO of Transform Group, and advisor to both Buttrfly and Airthereum. "Simplifying and automating this process, including the ability to engage with the highly viral category of micro-influencers through the blockchain has the potential to be very disruptive." (link to post)
"As an influencer, I understand the problems that Buttrfly is solving for the industry," says Naeem  Al-Obiadi, CEO of Traders Profit Club, "getting paid from brands often becomes problematic and what Buttrfly has set out to accomplish will help me earn more with less effort." (link to post)
About Buttrfly:
The Buttrfly team is comprised of pioneers from the influencer marketing industry and has worked with agencies and brands such as Vaynermedia, Ketchum PR, Coach, and BMW. Buttrfly is a decentralized marketplace that matches brands and influencers. The platform is used to create opportunities for influencers to get paid to post on their Instagram profile. Buttrfly uses the EOS blockchain to solve major workflow inefficiencies that plague the current market.
About Fly App by Airthereum:
Airthereum is an aviation SaaS and IaaS solution, offering premium services for high-end travelers who quickly want to query, reserve, and pay for private chartered flights. Providing a user-friendly interface, Fly enables access to private travel faster and at a lower cost than traditional chartered jet companies. Airthereum
About EOS
Published by block.one, EOS.IO is a blockchain protocol that enables horizontal scaling of decentralized applications, allowing developers to efficiently create high performance distributed applications. EOS
About Art Basel
Founded in 1970 by gallerists from Basel, Art Basel today stages the world's premier art shows for Modern and contemporary art, sited in Basel, Miami Beach and Hong Kong. Defined by its host city and region, each show is unique, which is reflected in its participating galleries, artworks presented, and the content of parallel programming produced in collaboration with local institutions for each edition. Art Basel's engagement has expanded beyond art fairs through a number of new initiatives such as Art Basel Cities, working with partner cities on bespoke cultural programs. For further information, please visit Art Basel
About Nikki Beach Worldwide:
In 1998, entrepreneur Jack Penrod introduced the world to Nikki Beach, the first and original luxury beach club concept that combines the elements of music, dining, entertainment, fashion, film and art into one. Today, the Nikki Beach concept has transcended its international venues and grown into a global, multifaceted luxury lifestyle and hospitality brand comprised of a Beach Club Division; a Hotels & Resorts Division; a Lifestyle Division; a Special Events Division and Nikki Cares, a 501c3 Non-Profit Charity Division. Nikki Beach can now be experienced in: Miami Beach, Florida, USA; Saint Tropez, France; Saint Barth, French West Indies; Marbella, Spain; Marrakech, Morocco; Koh Samui, Thailand; Mallorca, Spain; Ibiza, Spain; Porto Heli, Greece; Bali, Indonesia; Monte Carlo, Monaco; Dubai, UAE; Bodrum, Turkey and Versilia, Italy. Nikki Beach has a pop-up location during the Cannes International Film Festival. The Hotels & Resorts division has properties in Koh Samui, Thailand; Porto Heli, Greece; Bodrum, Turkey and Dubai, UAE. Please visit Nikki Beach
The Impact of SEC Regulation and the Crypto Bear Market on Ethereum
Way back in June 2017, it was beginning to look inevitable that the flippening would occur and Ethereum would take over the top spot of cryptocurrency market caps. With smart contract capabilities and an order of magnitude more potential applications than Bitcoin, everybody was keen to jump on the Ethereum bandwagon.
Of course, a lot has changed since then.
The speculation-fueled bull run that culminated at all-time highs in late 2017 for Bitcoin and January 2018 for altcoins was unsustainable. Talk of a global paradigm shift appears laughably premature in hindsight.
Today, prices have collapsed across the entire market, with Ethereum itself breaking below $100 last December after all-time highs of $1.4k just 11 months prior. Although a mini-recovery has ensued in early 2019, the situation continues to look bleak and the reputation of cryptocurrencies for the general public is still far from stellar.
Prominent blockchain expert Peter Du, the founder of Du Capital, recently explained the crux of the problem, saying:

"Cryptocurrencies, which were once the new darling and dream of investors have now taken a backseat, given the current crypto blizzard. To be sure, maintaining hundreds of billions of dollars in valuations supported by unsecured coin issuance was…
Bexplus Trader Expert Sharing: Which Investment in Bitcoin can Make Profits?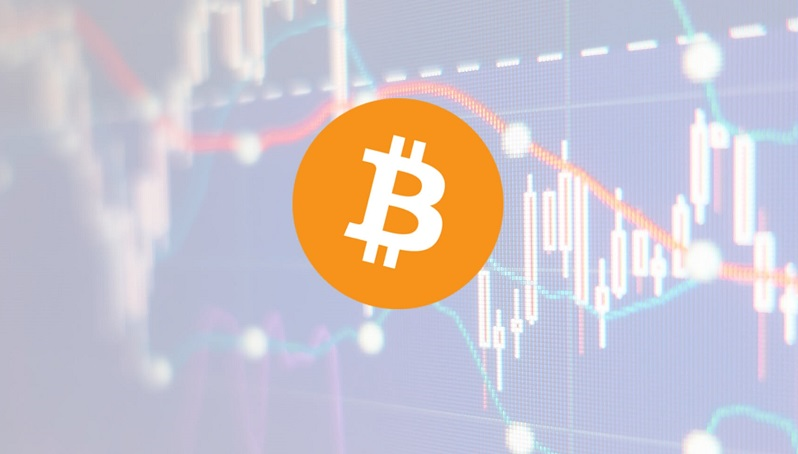 At this time last year, Bitcoin was reaching its all-time high price. However, the whole year past, its price declined by 80% since then. BTC speculators or investors don't seem to be getting tired of its "disruptive" price falling. And a lot of people that missed out on the late 2017 and early 2018 price hike, jump in the crypto world, expecting to make quite a fortune when it hits its former levels. But the story just goes the opposite way. So is it possible to profit from BTC investment? In the following part, we will explore 3 types of profitable BTC investment.
Measure 3 Common Types of BTC Investment
Invest in BTC Spot and Wait for Appreciation
Bitcoin spot trade might be the first transaction type that most investors will opt for when they just entered the cryptocurrency area. Investors can directly buy BTC with fiat currencies. The only way to earn money with BTC spot is waiting for its price rising. Unless you are a BTC believer and willing to wait for its appreciation in several years, you should turn to another type of investment.
Exchange BTC to USDT and Earn the Spread
USDT is the cryptocurrency version of US dollar and also considered as a stable cryptocurrency. Generally speaking, when the BTC, as well as other cryptocurrencies, drop, USDT may perform…
Crypto Venture UpStake is Redefining the Industry with a Proof-of-Burn Stable Coin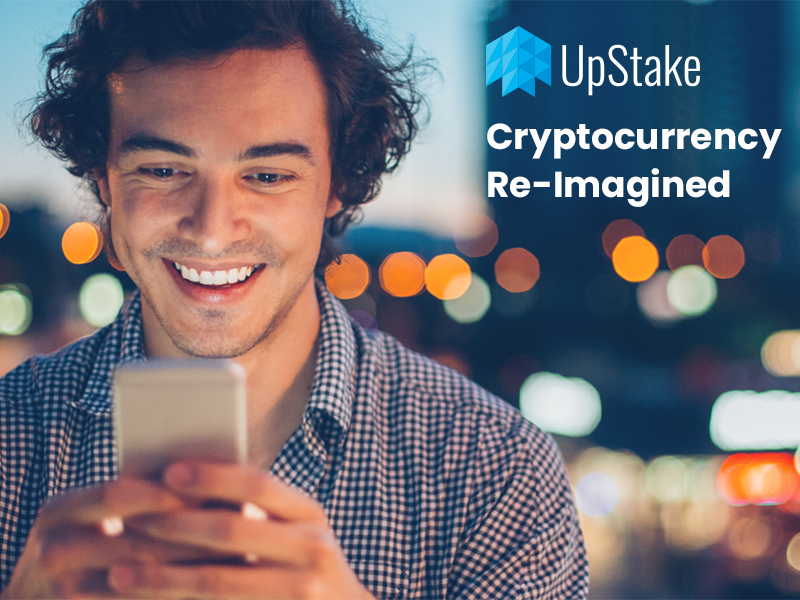 UpStake, an exciting cryptocurrency project officially launched last year, is all set to take the global crypto community by storm. Unlike hundreds of crypto ventures that fail to make any impression, UpStake is dedicated to delivering a stable digital currency that will pave the way for mass adoption around the world.
London, UK – Jan 16, 2019
London-based crypto startup UpStake is well on its way to revolutionising the global cryptocurrency industry by eliminating many of the limitations that have stifled growth for years. Launched in 2018, this promising initiative is focused on ensuring mass adoption of cryptocurrency by providing a usable, stable form of digital currency to the crypto and blockchain communities across the globe.
This proposed blockchain ecosystem is built around UpStake tokens (UPS), the platform's proprietary token. UpStake asserts that these tokens have been designed to increase in value over time, and set the stage to build great products and services which result in better user experiences.
In order to ensure continuous increase in value of UPS over time, UpStake has built a Proof-of-Burn model that burns a certain percentage of tokens sold through their exchange.  This model helps create the value that contributes to the ever-growing price point of the token. It not only enables the token price to…