Aaron System in Thailand enters into Mongolian Cryptocurrency Exchange market with UBWAVE in Mongolia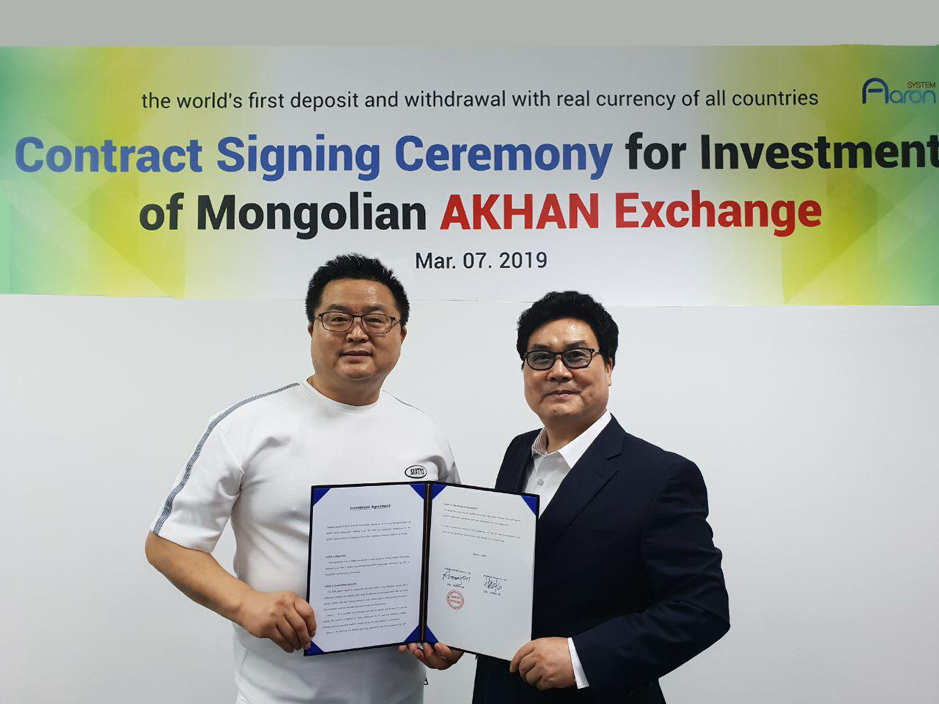 Launching the world's first Exchange that deposit and withdrawal of all countries' FIAT currencies are possible!
On March 7, 2019, Aaron System announced that it has signed an investment contract in Ho Chi Minh City, Vietnam to establish and operate the AKHAN Exchange in Mongolia, the world's first Exchange making all FIAT currencies' deposit and withdrawal in the world possible.
The newly established AKHAN Exchange consists of Tugric (TG) Market in Mongolian local currency, BTC Market, ETH Market, and TabiPay market. And they are also planning for projects' lineup such as Crypto Mining, ICO listing, Community, Incubating, ICO Fund, Blockchain Building, Blockchain contents, Blockchain commerce, Blockchain game and so on for the future development of Blockchain ecosystem.
The AKHAN Exchange is the first project among them and has three distinct features from other Exchanges.
First, AKHAN exchange is the world's first Exchange that is possible for deposit and withdrawal of all countries' FIAT currencies in the world.
The TabiPay, the Stable Coin of Aaron System and the Currency Matching Engine of Aaron Platform are applied to AKHAN Exchange system. As a result, it is possible to deposit and withdraw all FIAT currencies in the world. Currently, it provides the service at about 15 countries, which are 10 Southeast Asian countries, China, Japan, Korea, the United States and so on.
The second feature is the return policy related to the purchase amount of the Exchange coin.
The AKHAN Exchange has a system to return the Exchange's transaction fee profits up to 200% of the coin amount sold on the pre-sale. This is a policy aimed at keeping the demand for Exchange coins after sale and stabilizing prices at the same time while minimizing the risk of losses to early investors.
The third feature is the trading fee's cashback system.
Recently, there has been a steady increase in investors interested in cryptocurrency transactions. But trading is necessarily accompanied by trading fees, causing invisible losses to investors. AKHAN Exchange supports up to 120% of the trading fee per day depending on the level and weight of a trader so that both of general traders and the large volume's traders can use the Exchange without worrying about the fee.
Through this competitive advantage, AKHAN Exchange plans to secure users and create a diverse blockchain ecosystem that has been scheduled.
Aaron Jin, CEO of Aaron System, explained the meaning of this contract:
"This time, the signing of investment contract on AKHAN Exchange in Mongolia will serve as a momentum for EveryCoin and TabiPay of Aaron Platform to be widely used in real life. Now, Mongolia's blockchain market has great potential to become an axis of the world's blockchain market as a stage of preparation for rapid growth. We are not just trying to create a new cryptocurrency Exchange in this Mongolian markets. We aim to create a cryptocurrency ecosystem that shares various benefits on cryptocurrency's new technology and can access safely and conveniently for all people including investors whether they are familiar with cryptocurrencies or not."
James Lee, CEO of UBWAVE, mentioned:
"Mongolia is the first country in the world to recognize cryptocurrency in the government and to issue a license officially. Also, the world's various companies related to blockchain are working there and it is the one of the most suitable countries for mining and the best country to carry out blockchain projects. We will make it possible for AKHAN Exchange to become the link between Mongolia and the world's blockchain. Also, DKHAN coin as well as EveryCoin and TabiPay on Aaron platform are getting ready for official licenses in Mongolia. We think there will be no problem with this."
AKHAN Exchange has currently completed the system preparation and is in beta testing. Moreover, they are also preparing for pre-sale of DKHAN Coin ahead of Grand Open.
Aaron Platform
Aaron Platform, developed by Aaron System, is a blockchain financial platform for people who are excluded financially in the world. It is the project that aims to transform finance through a new challenge in the distorted financial markets where one-third of the world's population does not receive financial services.
The features of Aaron Platform's financial services enable people without existing financial accounts to access financial services easily and conveniently. Based on the multi-blockchain technology, the Aaron Platform solves the problems of the slow speed of block chains and high-value volatility by linking EveryCoin(variable value currency) and TabiPay(fixed value currency). So, this is the project building a blockchain ecosystem that can be used easily in real life.
EveryCoin used by Aaron Platform has successfully completed ICO in December 2018, and has been listed and is being traded currently on global Exchanges such as IDAX, BITONBAY, IDCM, LATOKEN, P2PB2B, and SISTEMKOIN. At the present, it is ranked 450thamong 2,100 cryptocurrency coins based on CoinMarketCap's market capitalization, US$3.5 million,
UBWAVE is building the Digital Nomad Valley in Mongolia, a blockchain hub project that surpasses Malta and Switzerland. They completed the purchase of land near the new airport and are building AKHAN Ecosystem in order to create a better blockchain ecosystem by gathering blockchain-related Enterprises and talented persons from all over the world together.
Visit EveryCoin Website: https://www.everycoin.io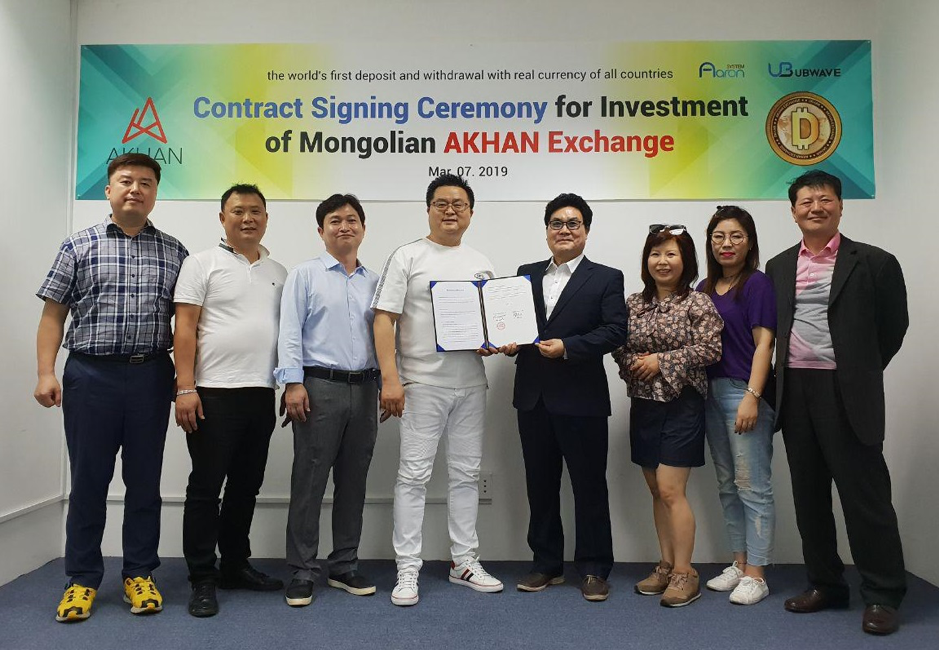 The Stability is Here: USD Tether Comes to 1xBit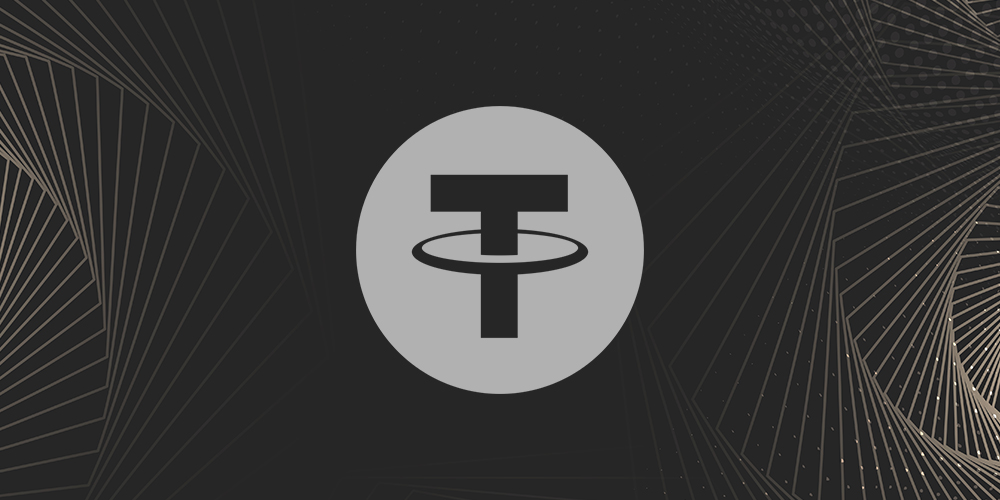 Cryptocurrencies have been stirring the interest of the general public for the last several years, mostly because of the wild price swings that yielded massive profits for the dextrous speculators. The unprecedented level of security, almost complete non-traceability, superior speed of transactions, and substantially lowers fees are among the factors that facilitated the embracement of cryptocurrencies by the millions around the globe.
But on the flip side, high volatility, inherent to digital currencies, has oftentimes dissuaded traditional investors, traders, and common users from entering the space. However, things have changed after the emergence of stablecoins, the type of cryptocurrencies explicitly designed to provide holders with a hedge against severe volatility, thanks to their direct binding to the so-called "stable" class of assets or commodities. Those assets come in the form of the traditional fiat currencies (USD, EUR, CNY) or the traded commodities (gold and other precious metals, crude oil, rubber). Over a short period of time, stablecoins became a cog in the crypto machine, with one coin currently dominating this niche.
USD Tether: stability amidst the total volatility
Similar to Bitcoin, the dominance of which has already surpassed the 70% mark, USD Tether (USDT) currently holds the upper hand among the peers. The idea concerning the issuance of a cryptocurrency that would be pegged to the US dollar, along with a basket of other traditional currencies, to provide…
Now is the Perfect Time to Become a BitStarz Affiliate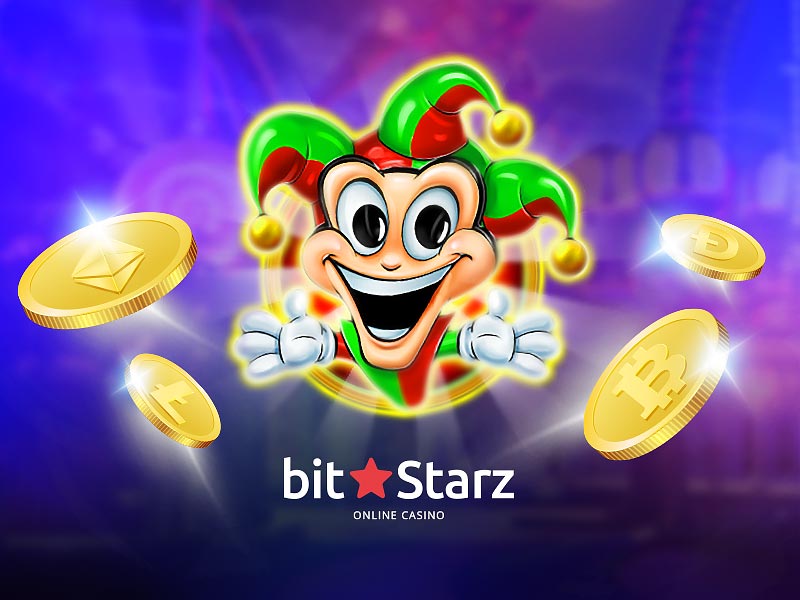 Cryptocurrency isn't just a passing fad or get rich quick scheme, it's an innovation that is changing the world as we know it. No industry has benefited more from cryptocurrencies rocket to the moon than iGaming, as it's grabbed onto the digital coin revolution with both hands.
What was once something offered by just a few niche casinos has actually catapulted the likes of BitStarz to industry superstardom. The growing benefits of Bitcoin and other cryptocurrencies used in iGaming simply can't be ignored, with affiliates now also able to reap the benefits – there simply is no better time to become a BitStarz affiliate!
Affiliate Marketing is a Money Maker
Affiliate marketing has a hand in almost every industry, even if you don't see it. In fact, from retail all the way through to ICOs, affiliate marketing has a role to play in generating business and brand awareness for companies around the globe. This certainly isn't a one way street relationship either, as affiliates under the right scheme can generate huge revenues.
Where there is iGaming there is affiliate marketing, the two just seem to go hand in hand. Long before other industries woke up to the value of affiliate marketing, iGaming was already ahead of the curve. Now, take a new innovation like crypto, which commands headlines, and mesh it with the ever popular online casino industry…
Australia progressively develops a crypto scheme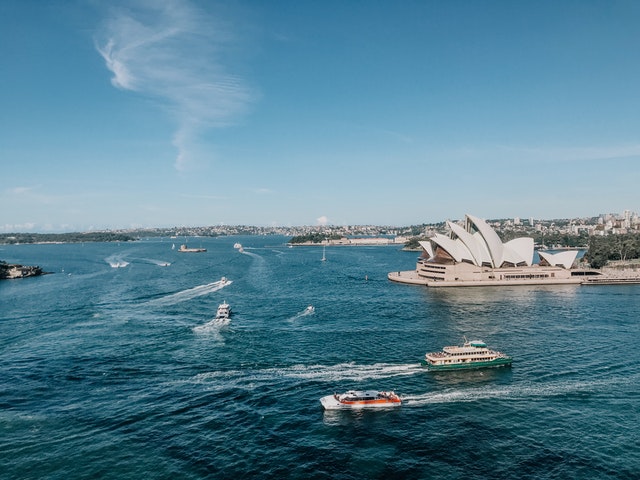 Cryptocurrency and the Bitcoin first entered our vocabulary in 2009. It has been 10 years and up to now many people recognize this terminology, however, it is not really used for payment. Despite it is slow progression worldwide, Australia is a growing market for it. Gambling and online casino is also strongly developing in Australia and it is using more digital exchanges. According to various statistics – online casino Australia is a widely researched topic and surely is attracting more and more people along with cryptocurrencies. There had been some changes in taxation and cash payments, so it is very likely that Australians will go digital and buy cryptocurrency very soon.
Australia has legalised cryptocurrency since 2017 with the support of the government. They have to be treated as property and subject to Capital Gains Tax(CGT). The change in tax law surely demonstrated how Australia is progressing towards digital.
In 2018, new cryptocurrency exchange regulations came into place and it got more complex. The new rules required exchanges to be registered with the Australian Transaction Reports and Analysis Centre (AUSTRAC) in order to prevent deceptive activity.
Australia looks ready to include Initial Coin Offerings (ICOs). They are cryptocurrency's way of community funding, which came into public back in 2014. Although it has been banned in China and criticized By the Us, Australia keeps being open to new possibilities…