BTC ETF Approval will Boost the Crypto Market ?- Bexplus BTC Investment Tips 2019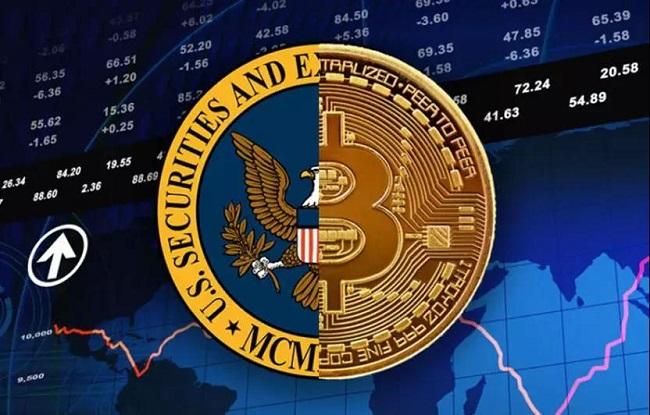 Bitcoin has attracted widespread investors to enter the cryptocurrency world for its rampant price rising in 2017. As 2018 kicked in, it took a whole year long bearish turn, shaking out the weak speculators. However, some investors continued making optimistic predictions on the bitcoin market with the high expectation of SEC (The U.S. Securities and Exchange Commission)'s ETF(Exchange-traded Fund) approval, which may boost the crypto market again. But SEC has rejected several Bitcoin ETF proposals due to some issues with custody and market manipulation.
Until now, when will SEC approve bitcoin's ETF is uncertain. Rather than expecting the ETF approval takes the bullish run, institutional investors and management consultancies have been hard at work providing an alternative investment opportunity – a hedge – for Bitcoin. Bitcoin futures trading is the hedge.
Trade Bitcoin Futures Contracts in Bexplus 2019
Bitcoin futures trading is another financial instrument different from BTC spot market. To invest in BTC futures, traders don't need to rely on its price appreciation to profit. They can go either way with BTC futures contracts, longing(buying up) or shorting(selling down) its price trend in the near future. Furthermore, investors can leverage trading and amplify the potential profit.
How to Trade BTC Futures in Bexplus?
Bexplus is one of the world-leading futures exchanges with no spread in cryptocurrency area. It provides Bitcoin, Ethereum and Litecoin perpetual contracts (buy-in or sell-out anytime without expiration) with 100x leverage. Added 100x leverage, you can purchase 100 BTC contracts with only 1 BTC as margin. Stop-profit a stop-loss can also be set to lower the risks.

Note: If you are new to Bitcoin futures, you can first try in the trading simulator with 10 BTC in Bexplus.
Based on your own analysis, enter the volume in the Market order column, you will see how much margin is used added 100x leverage. You can also set an opened price in the pending order column, which will trigger it hits the price you set.

Choose Buy/Up or Sell/Down to long or short BTC.

When the order is executed, you can set the stop-profit and stop-loss points in the hold list column.
Three popular and profitable activities are ongoing in Bexplus. Sign up now and join the activities to get profits.
Up to 50% Invitation Referral Reward
Invite friends to register and trade in Bexplus, you can earn 10%-50% of your invitees' each deposit instantly. It will be counted with BTC and directly credited in your account.
More: https://www.bexplus.com/en/account/activity_show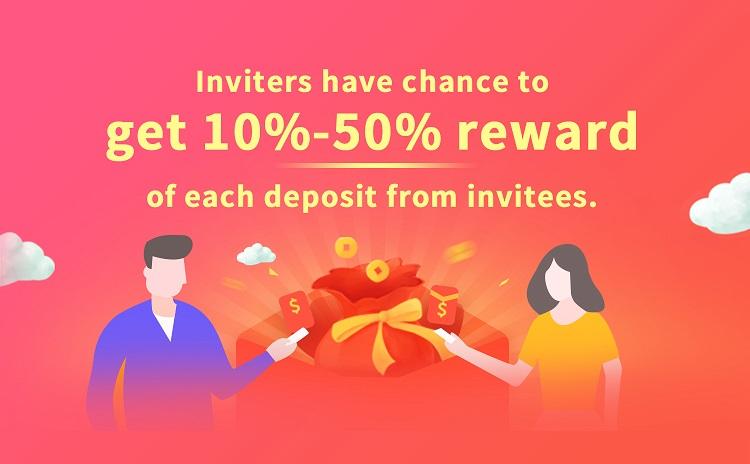 Earn Up to 72% Annualized Interest with Upgraded BTC Wallet
Balance in the upgraded BTC wallet will be calculated annualized interest which will be up to 72%.
Easy to get profits without trading!
More: https://www.bexplus.com/en/activity/interest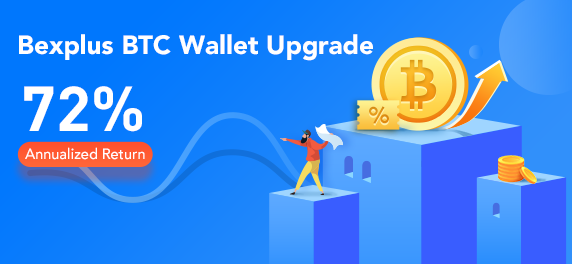 Get 100% Free BTC Bonus, Up to 10 Free BTC is Available
Deposit BTC in your account, you will get 100% free BTC matches your balance. You can get 10 free BTC if you deposit 10 BTC in.
More: https://www.bexplus.com/en/cash_back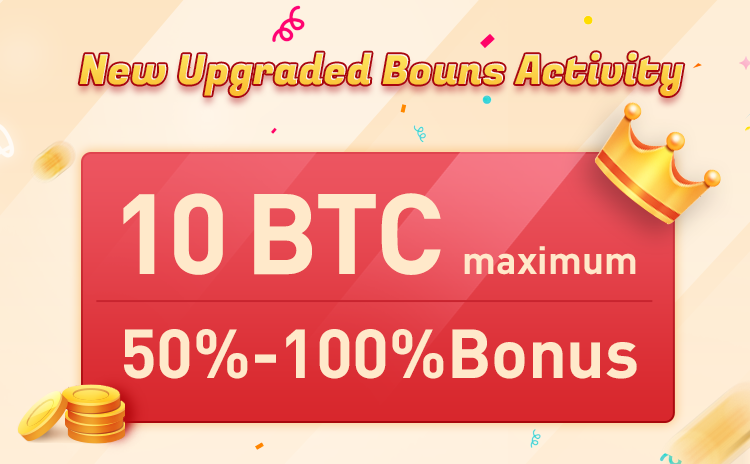 Come to join Bexplus now and make a fortune with 100x leverage Bitcoin futures trading!
Follow Bexplus on:
Website: www.bexplus.com
Facebook: https://www.facebook.com/Bexplusglobal/
Telegram: https://t.me/bexplusexchange
Twitter: https://twitter.com/BexplusExchange
Reddit: www.reddit.com/u/bexplus
For Business cooperation: business@bexplus.com
Bitcoincasino.io Is Adding New Game Providers to Its List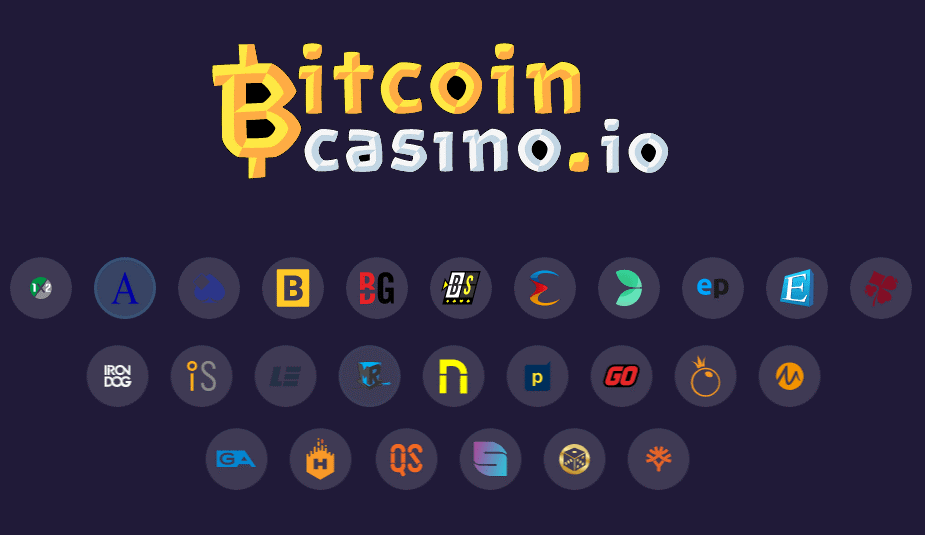 Bitcoincasino.io is among the top gambling domains offering casino games for both Crypto and F.I.A.T players. The crypto casino is licensed to operate in the gambling industry by the government of Curacao.
As the crypto gambling scene is full of scam sites that have defrauded many players, it is of utmost importance that a gambling site is certified and trustworthy. Tunf, a trusted review site, has put Bitcoincasino.io through a thorough rating system and has concluded that the site is worthy of their approval. This certification is very important as it shows that the platform is legitimate and offers a secure gambling experience.
Thousands of Games Available
The site features a wide variety of mobile and instant play titles, boasting a collection of over 3000 games. This is probably the biggest library of games ever offered by a crypto-based gambling platform.
In addition to slot games, there are also live dealer casino games, roulette, poker, blackjack, jackpot, and other table games. The titles available on the site are from nearly 30 different providers, including BetSoft Gaming, iSoftBet, Microgaming, Evolution Gaming, Habanero, Iron Dog Studio, Quickspin, and many others.
Even thoughbitcoincasino.io started out as a Bitcoin-only casino, it quickly expanded to include thousands of games. The casino has made three more additions to its list of providers: No Limit City, Yggdrasil Gaming and a top provider, Net Entertainment.
…
Social Gaming Platform Offers Crypto Community Unrivalled Multi – Gaming Experience with Fair Odds
With the explosion in crypto-based online gambling in recent years, the social-gaming community has come to expect not only innovation and interface interaction but also a wider range of games that deliver real payouts with fair odds
The number of crypto gaming platforms on the market is wide but few offer a range of a diversity of options to the gambler of today – that is until now.
Introducing NanoGames – The Fair Odds & Social Gaming Alternative
NanoGames is a crypto-based online social gambling site that offers industry-beating odds with four very different games.
With more coins planned for the future, users play using Nano, Bitcoin, Ethereum, and Banano. It's simple to get started and only takes a few minutes; all that is needed is to setup an account, load some credit and then select the game that you want to play!
In addition, all users are offered the chance to play in multiplayer mode so that you can pit yourself against your friends.
Big Wins with Reduced Loss Odds – Four Great Games
With a growing community, NanoGames offers four great games that give players the chance to score large wins with minimal losses and fair odds. As a purely crypto-gaming focused platform and after extensive trials with users and now offer four easy to play games:
Crash– Offering the best odds with the…
Bitpanda digitises physical gold and silver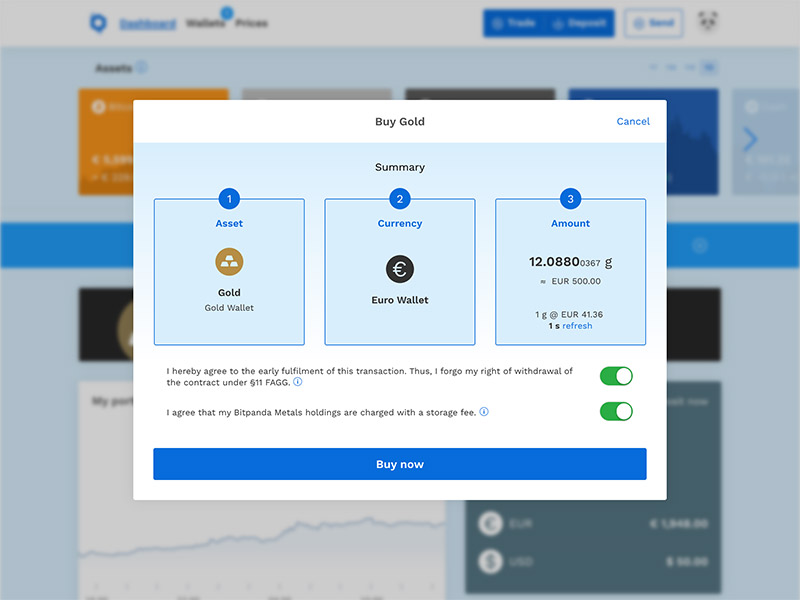 Vienna, 13 May 2019 – Vienna-based fintech Bitpanda launches gold and silver trading for its 1 million users. The new product Bitpanda Metals allows users to securely and conveniently invest in gold and silver and benefit from ultra-low fees. The assets are 100% physically backed, fully insured and stored in a high-security vault in Switzerland. 
Users can buy gold and silver to diversify their portfolio
Gold and silver are asset-backed by physical gold and silver bars
Transparent and low fees
Duty-free, 100% insured and safely stored in Switzerland
Swap gold and silver with any digital asset on Bitpanda
Set up savings plans for regular invests
Bitpanda, the Viennese fintech with around 1 million users and more than 100 employees is adding gold and silver as a new asset class to their trading platform. With Bitpanda Metals the company is introducing the user experience and convenience of buying digital assets to the world of precious metals trading.
Bitpanda partnered with precious metals brokers pro aurum and philoro to securely store the physical underlying of the gold and silver tokens offered by Bitpanda. The physically backed, digitised gold and silver can be traded with the same ease as with other digital assets on the Bitpanda platform. Users can buy small amounts beginning from €1 using a wide variety of payment methods and pay in Euro, Swiss Franc, British Pound…