Atlas Protocol secures multi-million investment led by SB China Venture Capital, defining blockchain interactive advertising

Summary: Atlas Protocol (ATP), an application layer protocol for blockchain interactive advertising & marketing, has raised a seed funding of multi-million dollars from SB China Venture Capital  (SBCVC), BV (Baidu Ventures) and other investors.
According to the latest news, on August 21st, Atlas Protocol (ATP) has secured a seed round of investment of multi-million dollars, led by SB China Venture Capital (SBCVC), and followed by BV (Baidu Ventures), Danhua Capital (DHVC) and Fenbushi Digital. All the investors agree that Atlas Protocol (ATP) will bring disruptive innovations to interactive advertising and marketing in the blockchain industry.
Atlas Protocol (ATP) is incubated by Nebulas Labs and xGoogler Blockchain Alliance (xGBA). The project aims to build technical infrastructure that will boost the interactive advertisement blockchain ecosystem and construct a new paradigm of interactive marketing. Atlas Protocol proposes a new original and creative media model in the blockchain market, which will define the interactive marketing standards among advertisers, publishers, and users. Atlas Protocol can rank onchain targets' value and enable value circulation through tokens.
Duran Liu, co-founder of Atlas Protocol (ATP) explained that "Blockchain is a value network, Nebulas Rank provides a way to measure the value of multidimensional data in the blockchain." He also added, "The core algorithm of Atlas Protocol is based on the expanded Nebulas Rank. It will create a trustworthy new marketing channel and define a new tokenized marketing frontier."
ATP Smartdrop, the service provided by Atlas Protocol has already been launched in the Nebulas Incentive Program, which delivered token rewards to more than one hundred thousand users. It is known that ATP Smartdrop was the first service application built on top of Atlas Protocol and is dedicated to demonstrating the potential of intelligent interactive onchain marketing among blockchain users.
Professor Shoucheng Zhang of Stanford University, founding chairman of Danhua Capital said, "the healthy development of the blockchain ecosystem in the long term requires an outstanding team to truly energize the whole industry."
The founding team of the project has a lot of experiences in both blockchain and internet advertising. Team members include Duran Liu, former Head of Nebulas Labs; Cheng Li, former FreeWheel Engineering Director; Hitters Xu, founder of Nebulas; Ellen Wang, founder of Linked-Media. They have all worked for Google, the Internet advertising giant, for many years. In addition, Jeremy Zhou, co-founder of Jide Technology and the first engineer of Google AdWords, Assistant Professor Ronghui Gu of Columbia University and co-founder of CertiK, will be the technical advisors of the project. After the fundraising, Atlas Protocol (ATP) will continue to grow the team, optimize its products and expand market channels.
SB China Venture Capital (SBCVC), the lead investor, was established in 2000. It is a leading venture capital investment and private equity funds management company. It has successfully invested in many outstanding enterprises, such as Alibaba, Taobao and Focus Media. Mervin Zhou, a partner of SBCVC, suggests that interactive advertisement marketing has the potential to make the next unicorn in the era of blockchain. He also believes that Atlas Protocol has the opportunity to become the next Google Ads in the world of blockchain.
In addition, BV (Baidu Ventures), Danhua Capital (DHVC) and Fenbushi Digital also participated in this round of investment. All the investors agree that Atlas Protocol is a project with vision, and the team can address interactive advertisement marketing problems through cutting-edge blockchain technologies. To conclude, they all believe that Atlas Protocol will have a chance to foster a blockchain adtech alliance, eliminate information discrepancies in the industry, and generate more traffics and users into the blockchain ecosystem.
For more information on Atlas Protocol, visit https://atlasp.io
How Cryptocurrencies Will Change Online Gambling in the Future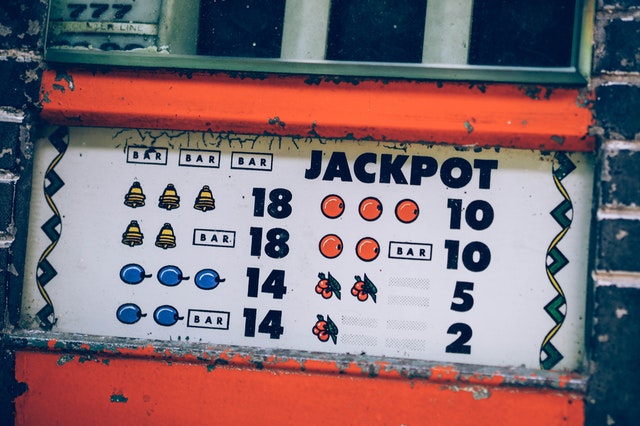 Anyone who has followed online gambling since the beginning can tell you that things don't stay the same for long. One of the reasons for this is that technology improves at such a ridiculously fast pace, and innovators in this industry are able to match up with those technological changes pretty quickly.
An innovation in technology that the Internet gambling industry has really learned from is cryptocurrency, with bitcoin in particular leading the way. We've seen it emerge as an alternative banking method, but it's going to change the industry as a whole in ways that people can't quite understand yet.
A Post-Legality Era
Something that has eluded online gambling since its inception is the idea of a global governing body. As it stands right now, each individual country (and smaller units of jurisdiction) have their own governing bodies that oversee in the industry. A lot of these laws are tied to banking laws, and that's where the legality of playing in bitcoin casinos becomes such an interesting topic.
In the present, we're seeing country-based regulatory bodies from places like Malta, Gibraltar and the United Kingdom start to work together and recognize each other's licenses more and more. That's taking serious steps towards having a global governing entity, and once that happens, the role of bitcoin is going to be even larger than it is now because it'll…
VOLUM (VLM) Announces Commencement of Token Generation Event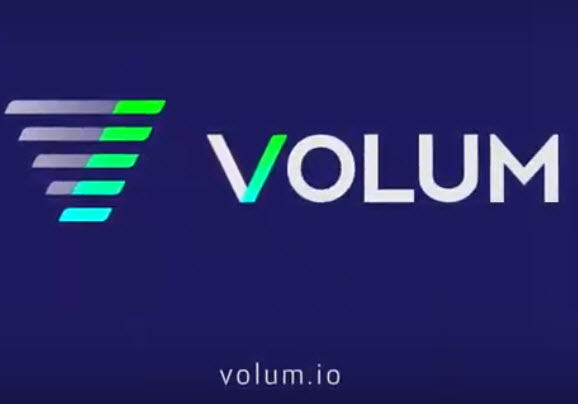 ESTONIA, May 4, 2019 – VOLUM (the "Company"), a multi-dimensional blockchain technology holding company, is thrilled to announce the commencement of the Volum (VLM) Token Generation Event ("TGE") beginning on Saturday, May 4. The VLM utility token is the native cryptocurrency powering the VOLUM supply chain and logistics management platform.
Driven by algorithmically intelligent software tailored to logistics and supply chain management, along with Internet-of-Things ("IoT") integrated functionality, and a backbone of hybrid public and consortium blockchain architecture, the platform is organized around the Volum (VLM) token. The VOLUM TGE will be managed by deploying ERC20 tokens on Ethereum Mainnet to maximize future access to cryptocurrency exchanges.
The VOLUM platform operates as a comprehensive control center for supply chain and logistics management operations. Companies who use this platform will be able to carry out a wide range of blockchain transactions including: Payments, Rewards, Purchase Orders, Legal Contracts, Regulatory Compliance, Taxation, Shipment Management, Letters of Origin, Customs Documents, Inputs/Outputs and Inventory Ordering, Delivery/Parcel Tracking, IoT Monitoring and Reporting, Big Data Analytics, and Inputs and End-Product Tracking/Traceability.
"The total addressable market for a blockchain-based supply chain solution is nearly $54 trillion globally, with the majority of the world's workers playing some part of this equation" noted Arnaldo A. Detrés, CEO of Bengala Technologies, LLC, the principle blockchain developer working to build the VOLUM platform. "However, blockchain solutions have been unable to…
How to Secure Yourself in Relation to Bitcoin: Top VPN Services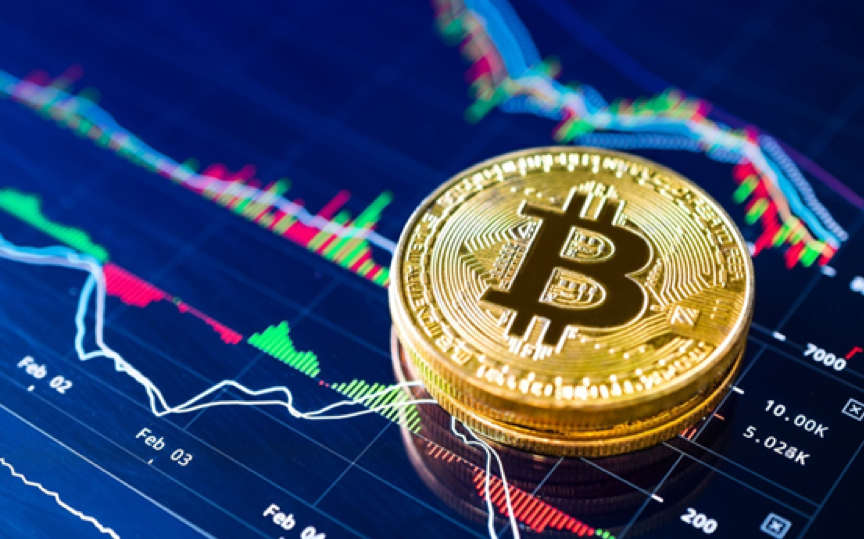 Nowadays, more frequently people opt to use cryptocurrency such as Bitcoin while dealing with financial transactions for its convenience, so its increasing prevalence isn't round-of-the-mill phenomenon but still, its users need to create fully protected cooltechzone to secure their data.
Recently, a great abundance of VPNs have started to accept it as a way of payment and it definitely makes sense: one buys VPN to retain anonymity on the Web, so why not to use the privacy-focused payment method? Paying for a VPN service with Bitcoins or any other cryptocurrency secures personal data from curious eyes leaving no traces.
What is a VPN?
Virtual Private Network (VPN) is generally presented by the group of linked to each other computers via the Internet. VPN boosts protection and provides a high level of anonymity to all types of Internet connections.
Security
While the connection to the ordinary Wi-Fi networks, a user usually gets access to the Internet directly, thus he becomes vulnerable to the hackers and the malware attempting to steal his personal data. On the other hand, applying VPN one transmits and gets data in encrypted form which makes it protected.
Anonymity
Generally, isn't hard to trace an Ip-address of any user and to identify his location with sufficient accuracy. With the help of VPN, the attacker will only get the address of the removed computer. Undoubtedly, the safeguard…