Atlas Protocol secures multi-million investment led by SB China Venture Capital, defining blockchain interactive advertising

Summary: Atlas Protocol (ATP), an application layer protocol for blockchain interactive advertising & marketing, has raised a seed funding of multi-million dollars from SB China Venture Capital  (SBCVC), BV (Baidu Ventures) and other investors.
According to the latest news, on August 21st, Atlas Protocol (ATP) has secured a seed round of investment of multi-million dollars, led by SB China Venture Capital (SBCVC), and followed by BV (Baidu Ventures), Danhua Capital (DHVC) and Fenbushi Digital. All the investors agree that Atlas Protocol (ATP) will bring disruptive innovations to interactive advertising and marketing in the blockchain industry.
Atlas Protocol (ATP) is incubated by Nebulas Labs and xGoogler Blockchain Alliance (xGBA). The project aims to build technical infrastructure that will boost the interactive advertisement blockchain ecosystem and construct a new paradigm of interactive marketing. Atlas Protocol proposes a new original and creative media model in the blockchain market, which will define the interactive marketing standards among advertisers, publishers, and users. Atlas Protocol can rank onchain targets' value and enable value circulation through tokens.
Duran Liu, co-founder of Atlas Protocol (ATP) explained that "Blockchain is a value network, Nebulas Rank provides a way to measure the value of multidimensional data in the blockchain." He also added, "The core algorithm of Atlas Protocol is based on the expanded Nebulas Rank. It will create a trustworthy new marketing channel and define a new tokenized marketing frontier."
ATP Smartdrop, the service provided by Atlas Protocol has already been launched in the Nebulas Incentive Program, which delivered token rewards to more than one hundred thousand users. It is known that ATP Smartdrop was the first service application built on top of Atlas Protocol and is dedicated to demonstrating the potential of intelligent interactive onchain marketing among blockchain users.
Professor Shoucheng Zhang of Stanford University, founding chairman of Danhua Capital said, "the healthy development of the blockchain ecosystem in the long term requires an outstanding team to truly energize the whole industry."
The founding team of the project has a lot of experiences in both blockchain and internet advertising. Team members include Duran Liu, former Head of Nebulas Labs; Cheng Li, former FreeWheel Engineering Director; Hitters Xu, founder of Nebulas; Ellen Wang, founder of Linked-Media. They have all worked for Google, the Internet advertising giant, for many years. In addition, Jeremy Zhou, co-founder of Jide Technology and the first engineer of Google AdWords, Assistant Professor Ronghui Gu of Columbia University and co-founder of CertiK, will be the technical advisors of the project. After the fundraising, Atlas Protocol (ATP) will continue to grow the team, optimize its products and expand market channels.
SB China Venture Capital (SBCVC), the lead investor, was established in 2000. It is a leading venture capital investment and private equity funds management company. It has successfully invested in many outstanding enterprises, such as Alibaba, Taobao and Focus Media. Mervin Zhou, a partner of SBCVC, suggests that interactive advertisement marketing has the potential to make the next unicorn in the era of blockchain. He also believes that Atlas Protocol has the opportunity to become the next Google Ads in the world of blockchain.
In addition, BV (Baidu Ventures), Danhua Capital (DHVC) and Fenbushi Digital also participated in this round of investment. All the investors agree that Atlas Protocol is a project with vision, and the team can address interactive advertisement marketing problems through cutting-edge blockchain technologies. To conclude, they all believe that Atlas Protocol will have a chance to foster a blockchain adtech alliance, eliminate information discrepancies in the industry, and generate more traffics and users into the blockchain ecosystem.
For more information on Atlas Protocol, visit https://atlasp.io
Property Loans for Foreigners in Singapore That You Must Know About
Intending to invest in a residential or commercial property in Singapore?  
When it comes to foreigners applying for a loan in Singapore, things can be pretty hard regardless of the reason whether you need the property for personal or business purposes.  
In Singapore, buying a property is challenging, whether you are a foreigner or a native, and sometimes applying for a loan is the only way for you to afford it.  
HOW MUCH CAN YOU BORROW FOR A PROPERTY LOAN IN SINGAPORE? 
As for the Foreigner Loans, in Singapore, there is an exact amount of money you can borrow to finance the purchase of a property.  
In this sense, Singapore has the Loan to Value Ratio (LTV).  
The LTV ratio is what determines the exact amount of money you can borrow for a property loan, which changes depending on where you try to obtain the loan:  
If you are applying for a bank loan, you can borrow a maximum of 75% of the value of the property you want to purchase. That means if you are looking for a property that costs $500.000, the maximum amount of money a bank lender can give you like a loan in Singapore is going to be $375.000. 

When you are applying for a loan with a Housing…
CoinField Launches Sologenic Initial Exchange Offering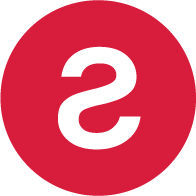 CoinField has started its Sologenic IEO, which is the first project to utilize the XRP Ledger for tokenizing stocks and ETFs. The sale will last for one week and will officially end on February 25, 2020, before SOLO trading begins on the platform.  Sologenic's native token SOLO is being offered at 0.25 USDT during the IEO.   
Earlier this month, Sologenic released the very first decentralized wallet app for SOLO, XRP, and tokenized assets to support the Sologenic ecosystem. The app is available for mobile and desktop via the Apple Store and Google Play.  The desktop version is available for Windows and Mac.
"By connecting the traditional financial markets with crypto, Sologenic will bring a significant volume to the crypto markets. The role of the Sologenic ecosystem is to facilitate the trading of a wide range of asset classes such as stocks, ETFs, and precious metals using blockchain technology. Sologenic is an ecosystem where users can tokenize, trade, and spend these digital assets using SOLO cards in real-time. The ultimate goal is to make Sologenic as decentralized as possible, where CoinField's role will be only limited to KYC and fiat ON & OFF ramping," said CoinField's CEO…
Many of the Top Sports Betting Websites for 2020 Can Be Found On Boomtown's Best Betting Page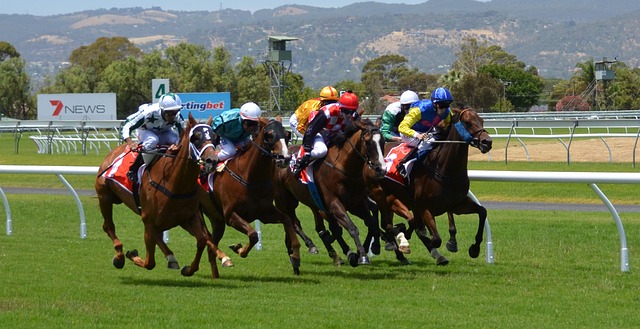 Sports betting is one of the widely known types of online gambling. With a large number of sports fans around the world, this type of gambling is one of the most sought after. The problem usually comes from when gamblers try to find the best sites out of the many available ones. Many new sports betting sites come up daily, thus making the selection process even harder. One of the best places to find top betting websites for sports is Boomtown Bingo. This platform doesn't just give users the best online casino games websites, but they also cover sports betting. As such, boomtown bingo remains a one-stop-shop for everyone who needs the best and the latest online gambling and gaming sites for all types of devices.
Performance
The performance of any website is critical. Users need to find their way around the site easily, and that can be made possible with the site structure and arrangement. Loading time is also essential. A website that always hangs thus pushing the user to refresh every time is no good. These are some of the factors that Boomtown Bingo looks into when selecting the best sites for its users. You can be sure that the new sports betting websites listed on Boomtown's platform have faster loading time, can be used easily by everyone, including those who are trying this betting for the first time.…