Nebulas in the Top Three of MIIT's Public Blockchain Evaluation list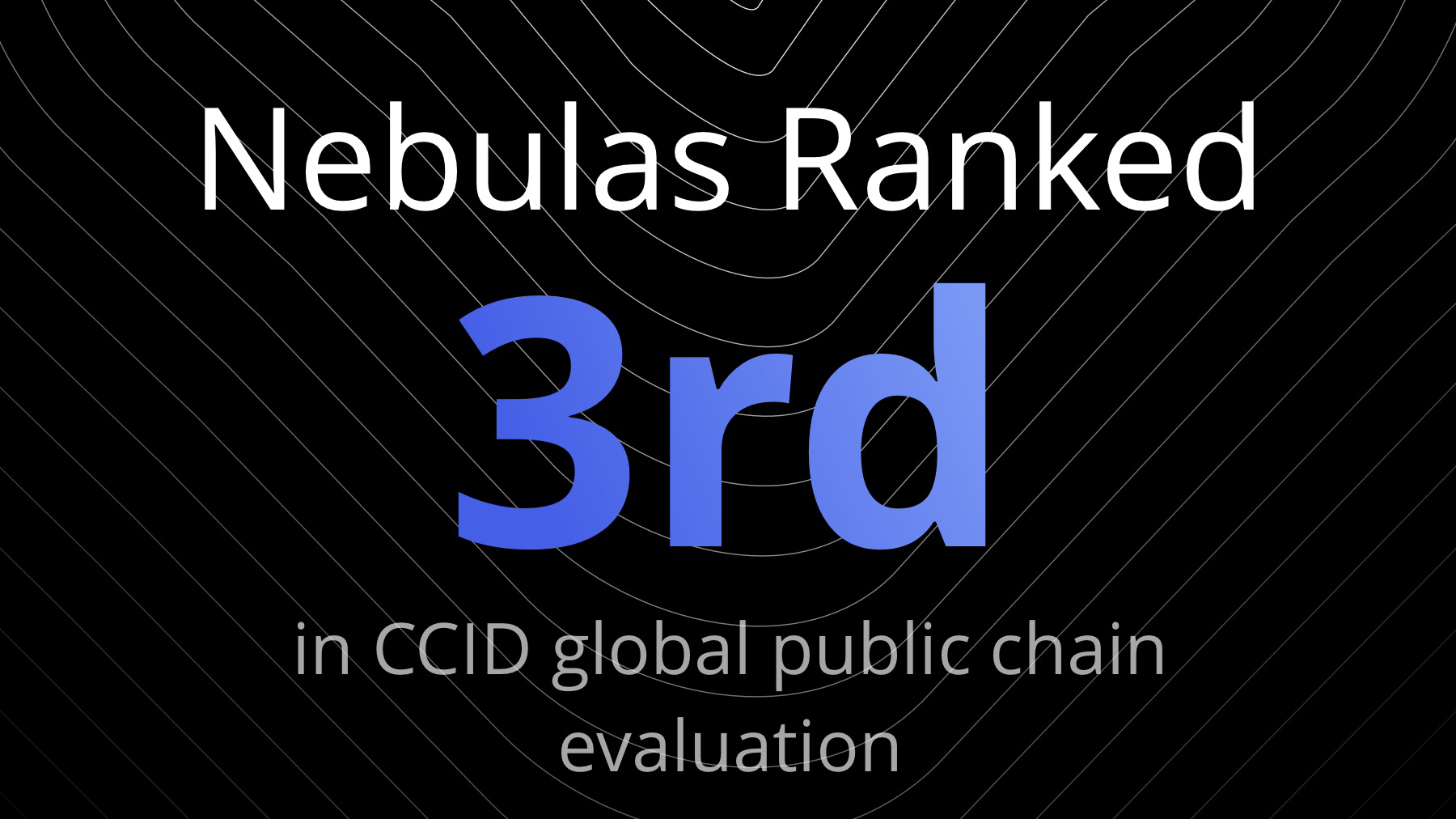 Today (Beijing Time, July 20, 2018), the China Center for Information Industry Development (CCID) Institute of Blockchain Research under the Ministry of Industry and Information Technology published their third phase evaluation of the public blockchain projects.
Nebulas ranked 3rd on the index with a total score of 108.8.
The CCID Research Institute mainly evaluates the three dimensions of a blockchain, including technology, application, and innovation. It judges 31 of the world's most influential public blockchain projects by these traits.
According to CCID's third evaluation, Nebulas stands out in the core indexes mentioned above and its application index also ranks 3rd worldwide.
Compared with the second phase evaluation, Nebulas has made important progress this time — from the sixth place to third place, highlighting the public chain feature of Nebulas. Some insiders believe that there are several reasons behind Nebulas' progress, among which their technical advantage plays a vital role. As the next generation of public blockchain which aims at a continuously improving ecosystem, Nebulas embraces the unique value measurement system, the future-oriented incentive, and consensus mechanism, as well as self-evolving ability to avoid hard forks. Nebulas mainnet (Eagle Nebula 1.0) is the only public chain using LLVM technology. In addition, Nebulas owns a more stable and secure system, with the transaction ability of 2000 transactions per second (TPS).
CCID Blockchain Research Institute believes that a public chain and DApp (decentralized application) structure will be an important business form in the future. In the current evaluation model, public chains with the smart contract function will receive higher scores. Compared with the second evaluation, the DApp quantity has been added to the application index. Nebulas, thanks to the two-month Nebulas Incentive Program, has more than 6000 DApps running on its mainnet, which surpasses Ethereum, and more quality DApps continue emerging. All these factors make Nebulas the third place in this evaluation.
With the rapid growth of blockchain, China is now paying more and more attention to technical innovation within the blockchain industry, and the government continues to release favorable policies as well.
CCID Global Public Chain Technology Evaluation of MIIT is the world's first blockchain evaluation index released by a professional organization. The release of the evaluation index provides an authoritative dynamic reference for the blockchain industry and is also conductive in guiding the orderly growth of blockchain.
According to the information previously released, the current public chain technology evaluation will not accept social applications. The evaluation object will be selected by the Public Chain Technology Evaluation Team. It is expected that an application channel will be provided by August and it will accept applications from the public chain projects.
Nebulas will continue to build on this achievement and continue to work hard to build a sustainable and healthy public chain ecosystem.
Property Loans for Foreigners in Singapore That You Must Know About
Intending to invest in a residential or commercial property in Singapore?  
When it comes to foreigners applying for a loan in Singapore, things can be pretty hard regardless of the reason whether you need the property for personal or business purposes.  
In Singapore, buying a property is challenging, whether you are a foreigner or a native, and sometimes applying for a loan is the only way for you to afford it.  
HOW MUCH CAN YOU BORROW FOR A PROPERTY LOAN IN SINGAPORE? 
As for the Foreigner Loans, in Singapore, there is an exact amount of money you can borrow to finance the purchase of a property.  
In this sense, Singapore has the Loan to Value Ratio (LTV).  
The LTV ratio is what determines the exact amount of money you can borrow for a property loan, which changes depending on where you try to obtain the loan:  
If you are applying for a bank loan, you can borrow a maximum of 75% of the value of the property you want to purchase. That means if you are looking for a property that costs $500.000, the maximum amount of money a bank lender can give you like a loan in Singapore is going to be $375.000. 

When you are applying for a loan with a Housing…
CoinField Launches Sologenic Initial Exchange Offering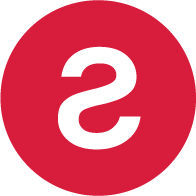 CoinField has started its Sologenic IEO, which is the first project to utilize the XRP Ledger for tokenizing stocks and ETFs. The sale will last for one week and will officially end on February 25, 2020, before SOLO trading begins on the platform.  Sologenic's native token SOLO is being offered at 0.25 USDT during the IEO.   
Earlier this month, Sologenic released the very first decentralized wallet app for SOLO, XRP, and tokenized assets to support the Sologenic ecosystem. The app is available for mobile and desktop via the Apple Store and Google Play.  The desktop version is available for Windows and Mac.
"By connecting the traditional financial markets with crypto, Sologenic will bring a significant volume to the crypto markets. The role of the Sologenic ecosystem is to facilitate the trading of a wide range of asset classes such as stocks, ETFs, and precious metals using blockchain technology. Sologenic is an ecosystem where users can tokenize, trade, and spend these digital assets using SOLO cards in real-time. The ultimate goal is to make Sologenic as decentralized as possible, where CoinField's role will be only limited to KYC and fiat ON & OFF ramping," said CoinField's CEO…
Many of the Top Sports Betting Websites for 2020 Can Be Found On Boomtown's Best Betting Page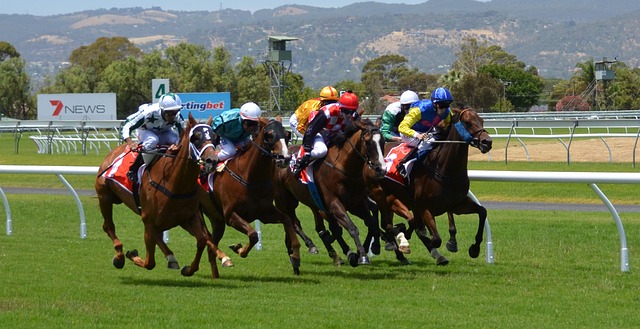 Sports betting is one of the widely known types of online gambling. With a large number of sports fans around the world, this type of gambling is one of the most sought after. The problem usually comes from when gamblers try to find the best sites out of the many available ones. Many new sports betting sites come up daily, thus making the selection process even harder. One of the best places to find top betting websites for sports is Boomtown Bingo. This platform doesn't just give users the best online casino games websites, but they also cover sports betting. As such, boomtown bingo remains a one-stop-shop for everyone who needs the best and the latest online gambling and gaming sites for all types of devices.
Performance
The performance of any website is critical. Users need to find their way around the site easily, and that can be made possible with the site structure and arrangement. Loading time is also essential. A website that always hangs thus pushing the user to refresh every time is no good. These are some of the factors that Boomtown Bingo looks into when selecting the best sites for its users. You can be sure that the new sports betting websites listed on Boomtown's platform have faster loading time, can be used easily by everyone, including those who are trying this betting for the first time.…