Bexplus Analysts – Bitcoin Course Prediction for the 2nd Quarter of 2019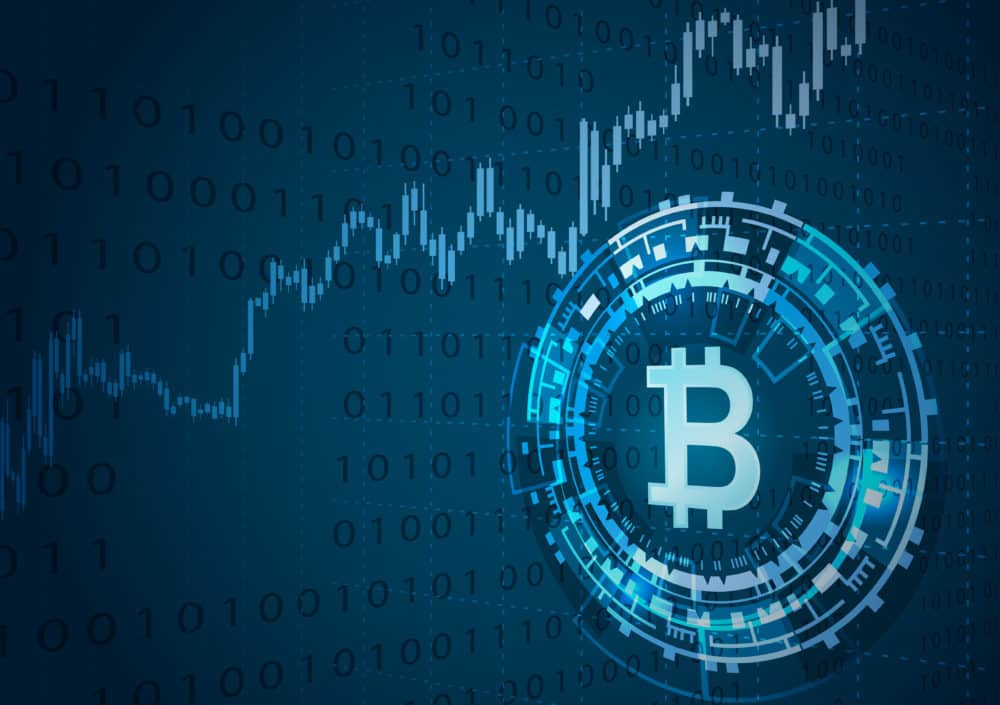 During a solid upward move last week, Bitcoin gained some 5% to rocket over the $4000 mark, but dropped suddenly yesterday, falling back to $3800. The sudden slump in the BTC price wiped nearly $5 billion from the bitcoin market capitalization. The sharp bearish reaction occurred again.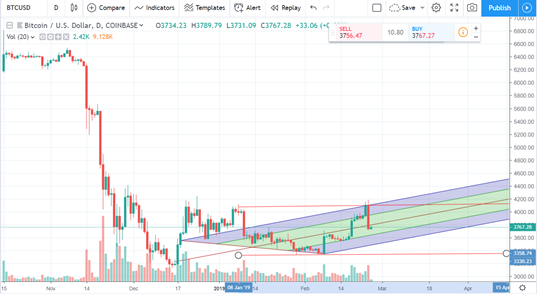 From the chart, the Bitcoin price shows a sharp U-turn below the $4,000 and $3,900 support levels. It could correct higher in the short term, but the previous supports at $3,860 and $3,900 might prevent gains. And a lagging indicator suggests bitcoin's price may have bottomed out and a new bull run could begin if it breaks $6000 in the next quarter, forming a global market upward triangle.
The sharp repeated price fluctuation presents shrewd traders opportunities for making the profit from BTC futures trading which allows you to short or long. Let's see how.
How Can I Earn Money When BTC Market Goes Down?
In the fiat-to-crypto or crypto-to-crypto transaction, the only way that you can make profits is to exchange USD/crypto to BTC by buying-in at a low price and selling-out at a higher price. However, according to the current trend, compared to BTC spot trades, BTC futures trading is a more profitable investment.
Different from other trading platforms, Bexplus exchange is a derivative platform offering perpetual contracts of BTC, ETH, and LTC with 100x leverage. To enter a 1 BTC trade, you just need to invest in 0.01 BTC which is about $38 at the current rate. This is an affordable amount for newbies to start BTC futures trading. With high-leveraged, it can also increase profits for experienced traders.
So how to start BTC futures trading on a falling market? Open short positions using the maximum leverage 1:100 to maximize profit!
Register an account with the official invitation code y0ZCi and enjoy parts of transaction fee off.
Deposit BTC, ETH or LTC in your Bexplus wallet. If you don't have, you can also buy BTC in other OTC platform.
l Enter the Exchange page, open a short position with a certain volume at a certain price as you want. (Note: If you are new to futures contracts, suggest you try in the trading simulator with 10 BTC)
For example, at the price of $4000, set 100 BTC as the trading volume which only uses  1 BTC as margin with the help of 100x leverage. When BTC falls to $3900, you can earn 1 BTC * (4000-3900)/4000*100% = 2.5 BTC.
Set stop-profit and stop-loss points in the Hold list to lower the risks.
Note: You can trade ETH and LTC futures contracts based on the steps above.

Win Up to 10 BTC in Bexplus
100% FREE BTC bonus will be sent to clients who deposit and trade futures contracts in Bexplus. Deposit 10 BTC, you will get 20 BTC credited in your account.
For more details: https://www.bexplus.com/en/cash_back
Earn Up to 50% Referral Reward
Recommend Bexplus to your friends, you can earn 10%-50% of their transaction fees. If your friends join and trade, you can also get certain transaction fees off as well.
Read more: https://www.bexplus.com/en/account/activity_show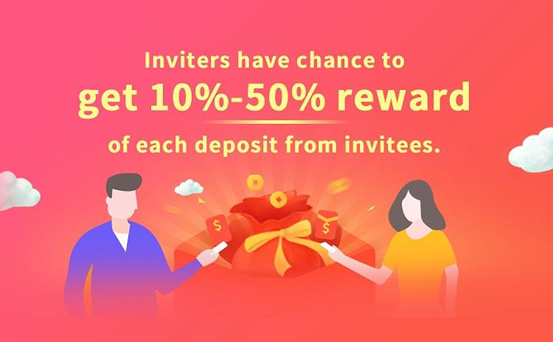 Before the BTC market going "to the moon" again, you can take advantage of the price rising and falling, and make a fortune with 100x leverage futures trading in Bexplus.
Follow Bexplus on:
Website: www.bexplus.com
Facebook: https://www.facebook.com/Bexplusglobal/
Telegram: https://t.me/bexplusexchange
Reddit: www.reddit.com/u/bexplus
For Business cooperation: business@bexplus.com
Bitcoincasino.io Is Adding New Game Providers to Its List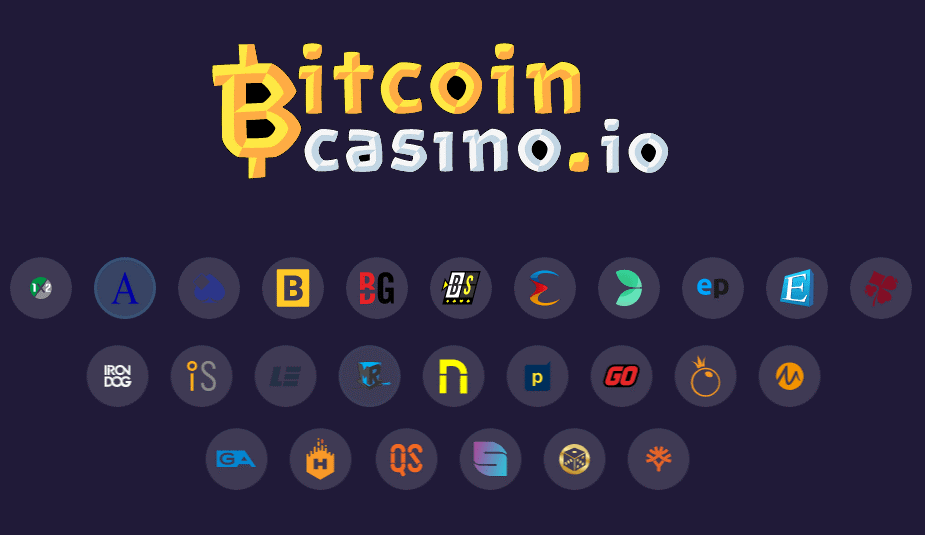 Bitcoincasino.io is among the top gambling domains offering casino games for both Crypto and F.I.A.T players. The crypto casino is licensed to operate in the gambling industry by the government of Curacao.
As the crypto gambling scene is full of scam sites that have defrauded many players, it is of utmost importance that a gambling site is certified and trustworthy. Tunf, a trusted review site, has put Bitcoincasino.io through a thorough rating system and has concluded that the site is worthy of their approval. This certification is very important as it shows that the platform is legitimate and offers a secure gambling experience.
Thousands of Games Available
The site features a wide variety of mobile and instant play titles, boasting a collection of over 3000 games. This is probably the biggest library of games ever offered by a crypto-based gambling platform.
In addition to slot games, there are also live dealer casino games, roulette, poker, blackjack, jackpot, and other table games. The titles available on the site are from nearly 30 different providers, including BetSoft Gaming, iSoftBet, Microgaming, Evolution Gaming, Habanero, Iron Dog Studio, Quickspin, and many others.
Even thoughbitcoincasino.io started out as a Bitcoin-only casino, it quickly expanded to include thousands of games. The casino has made three more additions to its list of providers: No Limit City, Yggdrasil Gaming and a top provider, Net Entertainment.
…
Social Gaming Platform Offers Crypto Community Unrivalled Multi – Gaming Experience with Fair Odds
With the explosion in crypto-based online gambling in recent years, the social-gaming community has come to expect not only innovation and interface interaction but also a wider range of games that deliver real payouts with fair odds
The number of crypto gaming platforms on the market is wide but few offer a range of a diversity of options to the gambler of today – that is until now.
Introducing NanoGames – The Fair Odds & Social Gaming Alternative
NanoGames is a crypto-based online social gambling site that offers industry-beating odds with four very different games.
With more coins planned for the future, users play using Nano, Bitcoin, Ethereum, and Banano. It's simple to get started and only takes a few minutes; all that is needed is to setup an account, load some credit and then select the game that you want to play!
In addition, all users are offered the chance to play in multiplayer mode so that you can pit yourself against your friends.
Big Wins with Reduced Loss Odds – Four Great Games
With a growing community, NanoGames offers four great games that give players the chance to score large wins with minimal losses and fair odds. As a purely crypto-gaming focused platform and after extensive trials with users and now offer four easy to play games:
Crash– Offering the best odds with the…
Bitpanda digitises physical gold and silver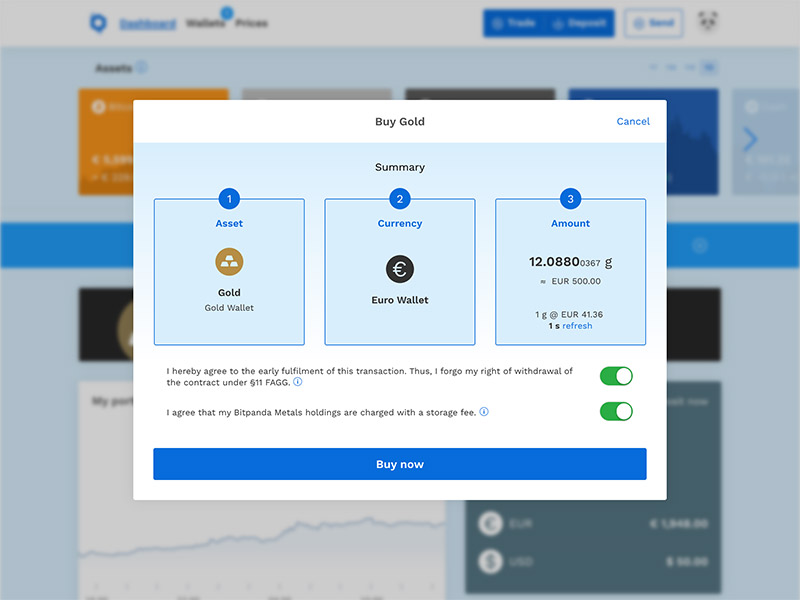 Vienna, 13 May 2019 – Vienna-based fintech Bitpanda launches gold and silver trading for its 1 million users. The new product Bitpanda Metals allows users to securely and conveniently invest in gold and silver and benefit from ultra-low fees. The assets are 100% physically backed, fully insured and stored in a high-security vault in Switzerland. 
Users can buy gold and silver to diversify their portfolio
Gold and silver are asset-backed by physical gold and silver bars
Transparent and low fees
Duty-free, 100% insured and safely stored in Switzerland
Swap gold and silver with any digital asset on Bitpanda
Set up savings plans for regular invests
Bitpanda, the Viennese fintech with around 1 million users and more than 100 employees is adding gold and silver as a new asset class to their trading platform. With Bitpanda Metals the company is introducing the user experience and convenience of buying digital assets to the world of precious metals trading.
Bitpanda partnered with precious metals brokers pro aurum and philoro to securely store the physical underlying of the gold and silver tokens offered by Bitpanda. The physically backed, digitised gold and silver can be traded with the same ease as with other digital assets on the Bitpanda platform. Users can buy small amounts beginning from €1 using a wide variety of payment methods and pay in Euro, Swiss Franc, British Pound…