In an Era of Tokens with No Real Use, ATRONOCOM Brings a High-End User Experience and a Real Use Case of a Cryptocurrency to the Marketplace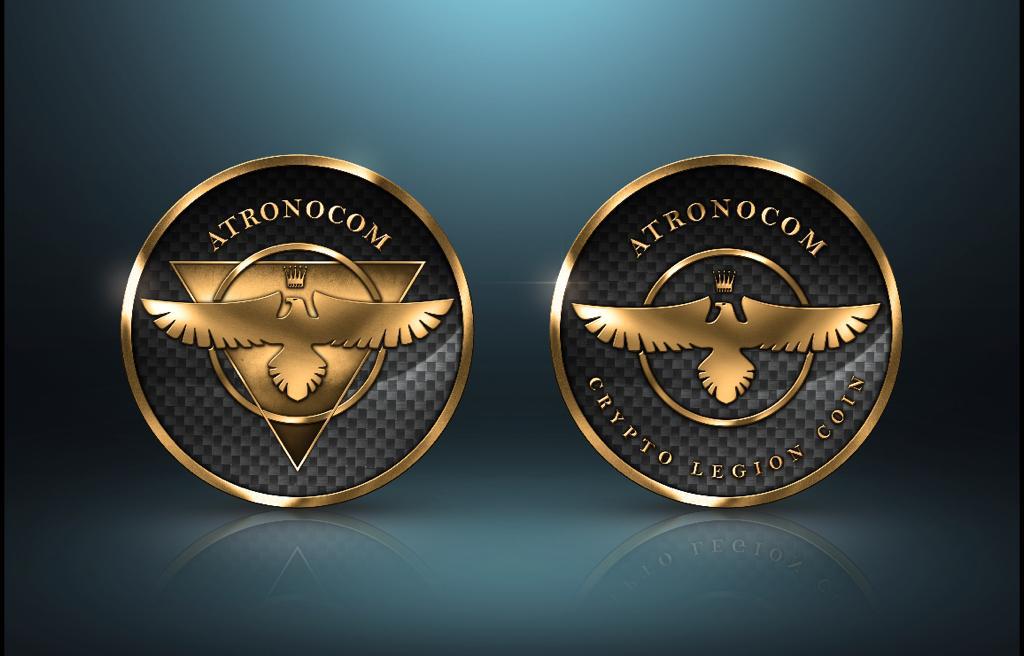 Dubai, United Arab Emirates –Feb.28, 2019
ATRONOCOM, an ultra-secure payments and messaging platform in one of the world's fastest developing markets, will be launching the beta version of its platform on March 11, 2019, to the first 500 people to sign up. On the same date, residents of Brazil will be allowed to open full accounts and begin trading via the app.
Making life as smooth as possible for investors and members is high on ATRONOCOM's priority list. The simple, yet highly advanced progressive web app that is available on multiple platforms including desktop, laptop, and mobile devices, offers clients the ability to carry out transactions that usually require multiple apps all in one place.
ATRONOCOM CEO Thomas Koller states: "In my time as a trader, I used many crypto apps and discovered that most of them are built by tech-savvy professionals for tech-savvy professionals. This is not helpful, especially when working to bring the exciting world of blockchain and its components to a wider audience. That's problem one: usability. With ATRONOCOM, we have created a product that is easy to use and accounts for the complexities of this blockchain world.
The second problem is the diversity of crypto applications available. In this day and age, I should be able to obtain all the services I need from a single source. It should not be that we have to download five different applications for five products on our mobile phones."
The ATRONOCOM app boasts multiple capabilities including cell phone staking on both Android and iOS, an OTC exchange, a debit bank card and a high security, encrypted messaging service.
In a world where instant messaging is so heavily ingrained into people's lives, the security of the information we send is paramount, and most companies simply aren't up to the job.
ATRONOCOM's high-security messenger system is RSA-encrypted, boasting Pentagon standard security, and provides many of the features we've all come to expect from our communication messenger systems, such as emojis and Gifs, but it also allows for P2P payments at lightning speed.
"All entities, whether individuals, privately owned businesses, or government organizations, face the challenge of coping with the constant threat of cyber attacks. While many organizations believe that implementing robust cybersecurity measures is sufficient to protect their information systems and applications from hackers, we want to take advantage of the opportunities the blockchain offers today to minimize the potential attack surface.
We have integrated a product called Turbo Swap on ATRONOCOM's messaging service, which enables the exchange of fiat and crypto between customers in a matter of seconds and allows for secure, encrypted communications. We are entitled to privacy of communication, and nobody wants others reading personal messages about illness, business secrets, research, or data — anything for that matter.
We are thoroughly committed to making this communication as safe as possible, which is why our payments and messaging services are encrypted and secured to Pentagon standards," says Koller.
Following considerable success to this point in its investor SAFT, which has seen more than 16 million tokens already sold, ATRONOCOM has recognized the growing demand for an enduring and highly effective cryptocurrency in an era where we see many tokens with no real use at all.
With the announcement that accounts will be available from March 11th, ATRONOCOM has taken the route of a crowdsale by SAFT (Simple Agreement on Future Tokens), looking to move away from the much-criticized ICO model to a format that is designed to win the trust and support of users.
###
About ATRONOCOM
ATRONOCOM is a safe, secure platform for payments and communications. Encrypted and secured to Pentagon standards, the ATRONOCOM app simplifies the complex, powerful technologies of the blockchain and crypto world by providing users access to all the functionality they need within a single app. Trading, P2P payments, banking facilities, and high security messaging are right at your fingertips, all in one place – secure, transparent, and accessible through the platform's native ATROM token.
For more information, visit – https://www.atronocom.io/
Media contact details – Robert Leyland, robert@toruspr.com
Why You Should Use an E-Wallet When Gambling Online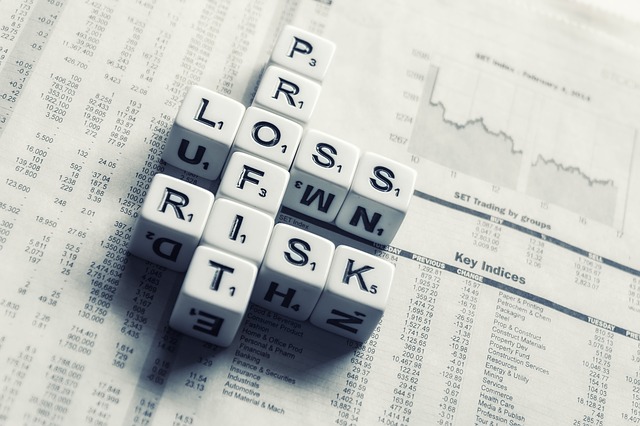 Thanks to the internet and technology, we all can play casino games anytime we want and wherever we are. Playing casino games remains to be the favorite hobby of many people, and in times like this, when the world is dealing with a pandemic, playing online is the safest way to continue this kind of hobby or entertainment.
Now, when it comes to playing online casino games, convenience always plays an important role. Part of this is ensuring that you safely make a deposit to your account and easily get to withdraw your winnings whenever you want to. 
When it comes to payment options, there are many that you can choose from. However, there's one payment method that you should give a try if you haven't tried it yet. It's making use of an e-Wallet to make a deposit. Nowadays, there are many PayPal Casinos and other casinos that process payments made with e-wallets. If you haven't tried it yet, here are great reasons why you should.
What is an E-Wallet?
Before we let you know what the benefits and advantages are, you first should understand what e-wallets are. An e-wallet sounds exactly what it is. It's an online or digital wallet. This is where you can store your money electronically. This is also what you…
4 Ways Live Poker Is The Most Social Way To Gamble Online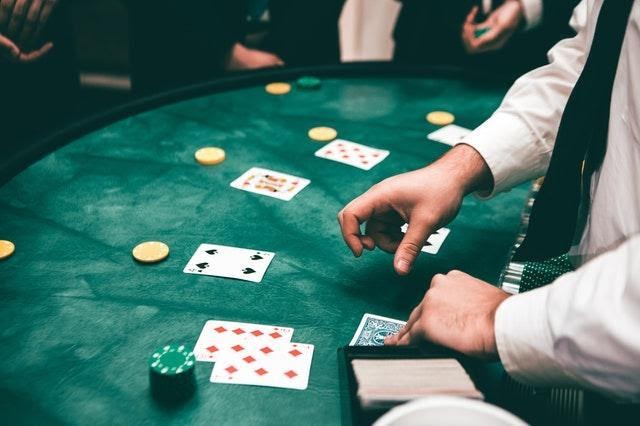 Sociability heightens the enjoyment you can get from gambling. And no game oozes more social interaction than poker.
Playing offline or in a less interactive online lobby can be fun. But they lack the people and personality which makes poker come alive.
On the other hand, live poker embraces the best of online and blends it with a genuine casino atmosphere. Not to mention you can soak up the fun without having to step foot outside your own door.
Read on to discover why live poker is the most social online gambling experience. 
Live poker offers a better social setting
Most online sites offer a chat bar or options to click on set phrases like 'good game' or 'I'll get you next time'. But in all honesty, they do nothing but remind of an obvious lack of social interaction.
Why settle for a little, when you could have it all? Live casinos offer both online play and a social setting that does its best to resemble a real casino.
Forget about scrambling through typos and clicking speech bubbles. You can easily strike up a conversation by just talking. Meaning that you can have fun without relying exclusively on gameplay.
If the social upsides of live poker are piquing your interest, you…
Are Gambling Regulations For Slots Changing?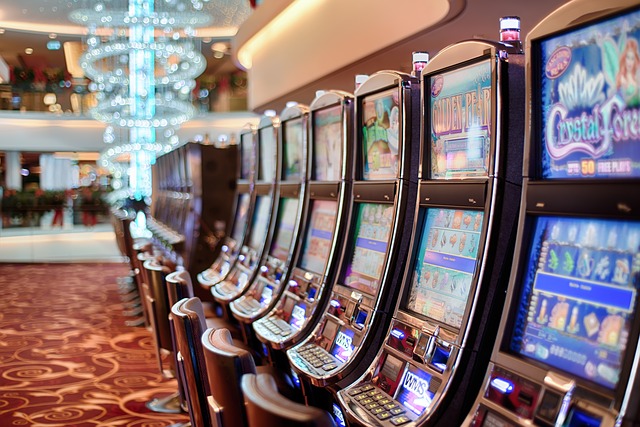 When it comes to gambling laws and regulations, the situation is one of constant change. This is because the way the public reacts to gambling freedoms is unpredictable. Since the digital revolution of the mid-1990s, technology has made gambling readily available to the masses. The introduction of online casinos and slots has unsurprisingly changed the face of gambling beyond recognition. Gambling has increased amongst the public and people from all backgrounds are now indulging in this hobby. People now prefer online gambling to traditional forms of betting. The popularity of online gambling has boosted the revenue the gambling industry creates and this has mostly been driven by the popularity of online slots.  However, with so many new gamblers out there, problems have occurred with problem gambling and gambling addiction. 
The Importance Of New Laws 
With so many new punters out there and new forms of gambling being readily available to them, it is important that laws are constantly updated. These laws are not only designed to curb gambling addiction, but they are also put in place to protect punters from unscrupulous online casino establishments. When the first online casinos hit the internet there was little regulation of these virtual entities. The explosion in numbers of these virtual venues was met with a huge increase in complaints about them…