In an Era of Tokens with No Real Use, ATRONOCOM Brings a High-End User Experience and a Real Use Case of a Cryptocurrency to the Marketplace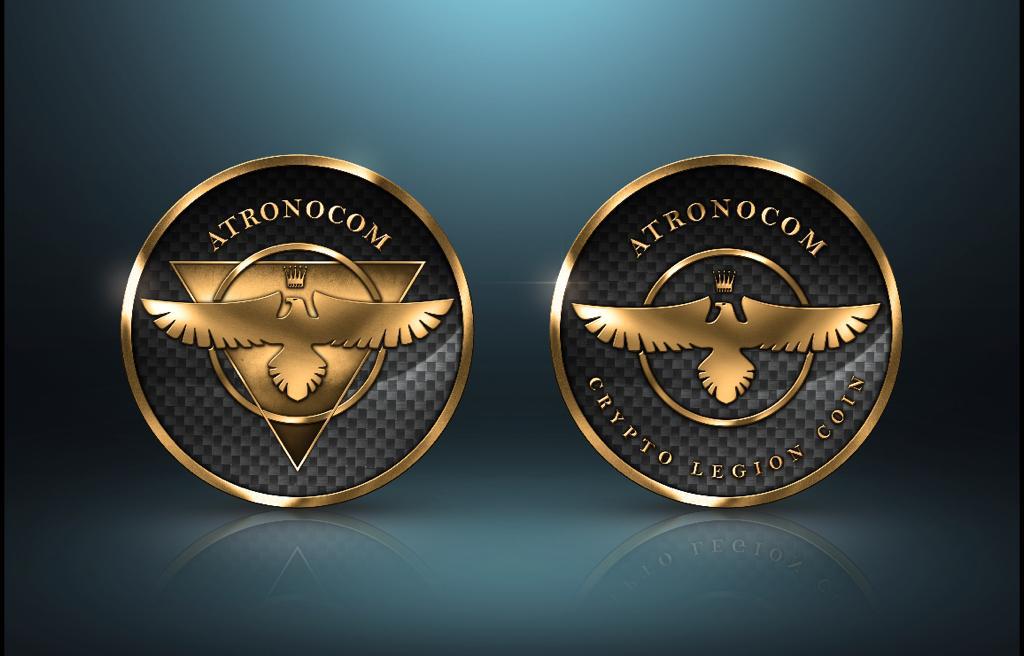 Dubai, United Arab Emirates –Feb.28, 2019
ATRONOCOM, an ultra-secure payments and messaging platform in one of the world's fastest developing markets, will be launching the beta version of its platform on March 11, 2019, to the first 500 people to sign up. On the same date, residents of Brazil will be allowed to open full accounts and begin trading via the app.
Making life as smooth as possible for investors and members is high on ATRONOCOM's priority list. The simple, yet highly advanced progressive web app that is available on multiple platforms including desktop, laptop, and mobile devices, offers clients the ability to carry out transactions that usually require multiple apps all in one place.
ATRONOCOM CEO Thomas Koller states: "In my time as a trader, I used many crypto apps and discovered that most of them are built by tech-savvy professionals for tech-savvy professionals. This is not helpful, especially when working to bring the exciting world of blockchain and its components to a wider audience. That's problem one: usability. With ATRONOCOM, we have created a product that is easy to use and accounts for the complexities of this blockchain world.
The second problem is the diversity of crypto applications available. In this day and age, I should be able to obtain all the services I need from a single source. It should not be that we have to download five different applications for five products on our mobile phones."
The ATRONOCOM app boasts multiple capabilities including cell phone staking on both Android and iOS, an OTC exchange, a debit bank card and a high security, encrypted messaging service.
In a world where instant messaging is so heavily ingrained into people's lives, the security of the information we send is paramount, and most companies simply aren't up to the job.
ATRONOCOM's high-security messenger system is RSA-encrypted, boasting Pentagon standard security, and provides many of the features we've all come to expect from our communication messenger systems, such as emojis and Gifs, but it also allows for P2P payments at lightning speed.
"All entities, whether individuals, privately owned businesses, or government organizations, face the challenge of coping with the constant threat of cyber attacks. While many organizations believe that implementing robust cybersecurity measures is sufficient to protect their information systems and applications from hackers, we want to take advantage of the opportunities the blockchain offers today to minimize the potential attack surface.
We have integrated a product called Turbo Swap on ATRONOCOM's messaging service, which enables the exchange of fiat and crypto between customers in a matter of seconds and allows for secure, encrypted communications. We are entitled to privacy of communication, and nobody wants others reading personal messages about illness, business secrets, research, or data — anything for that matter.
We are thoroughly committed to making this communication as safe as possible, which is why our payments and messaging services are encrypted and secured to Pentagon standards," says Koller.
Following considerable success to this point in its investor SAFT, which has seen more than 16 million tokens already sold, ATRONOCOM has recognized the growing demand for an enduring and highly effective cryptocurrency in an era where we see many tokens with no real use at all.
With the announcement that accounts will be available from March 11th, ATRONOCOM has taken the route of a crowdsale by SAFT (Simple Agreement on Future Tokens), looking to move away from the much-criticized ICO model to a format that is designed to win the trust and support of users.
###
About ATRONOCOM
ATRONOCOM is a safe, secure platform for payments and communications. Encrypted and secured to Pentagon standards, the ATRONOCOM app simplifies the complex, powerful technologies of the blockchain and crypto world by providing users access to all the functionality they need within a single app. Trading, P2P payments, banking facilities, and high security messaging are right at your fingertips, all in one place – secure, transparent, and accessible through the platform's native ATROM token.
For more information, visit – https://www.atronocom.io/
Media contact details – Robert Leyland, robert@toruspr.com
Predict The Bitcoin Trend and Win Every 5 mins!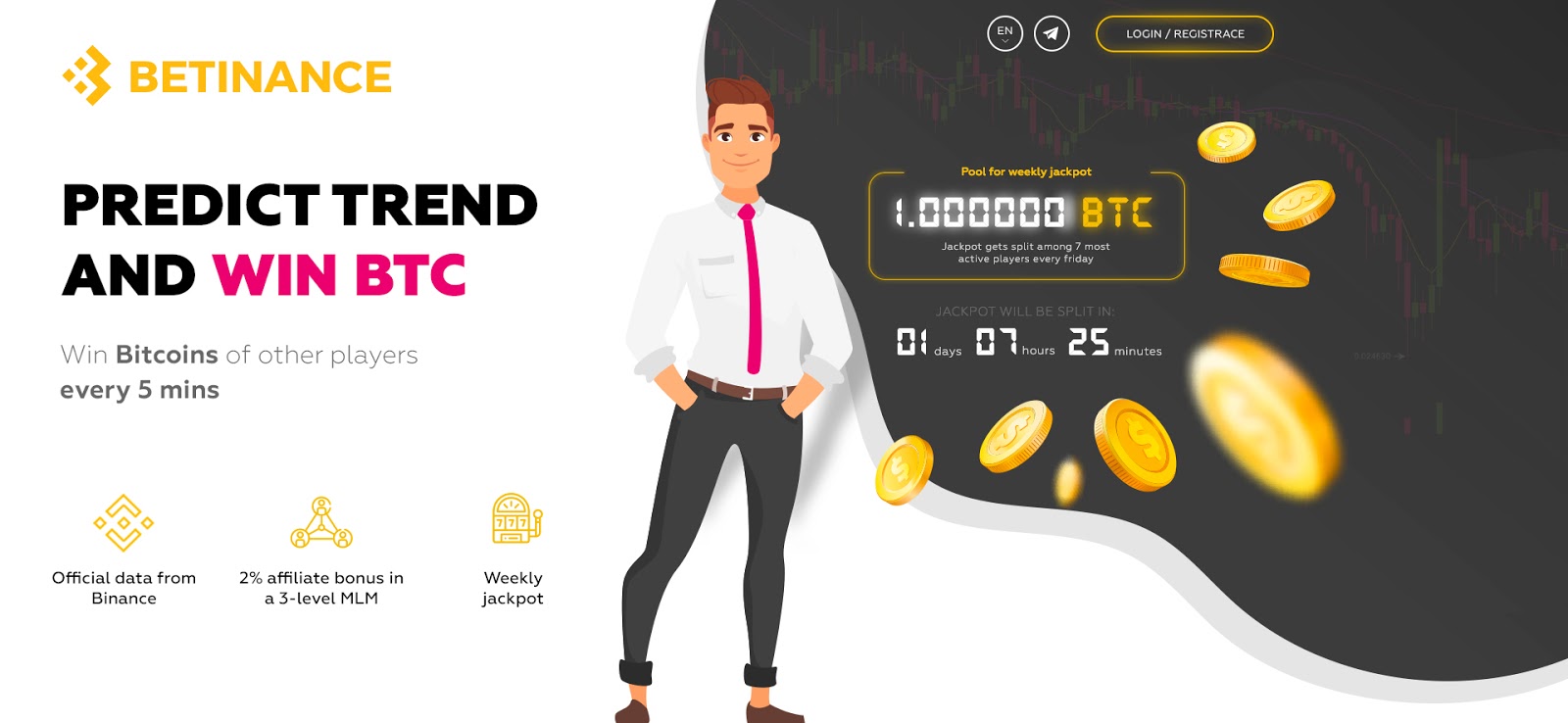 Predict the Bitcoin trend and get rewarded every 5 mins! Betinance, an alternative Bitcoin gambling platform, is officially launched. Unlike other similar platforms, Betinance currently offers only one type of game where players compete with each other not against the platform. You can bet whether Bitcoin's price will go UP or DOWN every 5 mins and win bets from other players.
Betinance is one of the first platforms bringing similar concept alive. There are no unfair rates or hazy betting conditions. Just place your bets and compete with other players. If you are either a recreational player, an expert in Bitcoin technical analysis or a passionate gambler, you can use your experience and profit from it on the platform.
Free BTC, NO deposit needed

There is currently a welcome bonus ongoing. Simply register at Betinance.com and get instantly free Bitcoins to play on the platform. The promo event is meant for first 1000 registered users.
You can also refer Betinance to your friends and earn up to 2% referral bonus in 3 Level affiliate program. Your unique affiliate link can be found in your profile.

At Betinance the player does not compete with a casino but plays…
Streamex Brings Democratized Trading to the Crypto Industry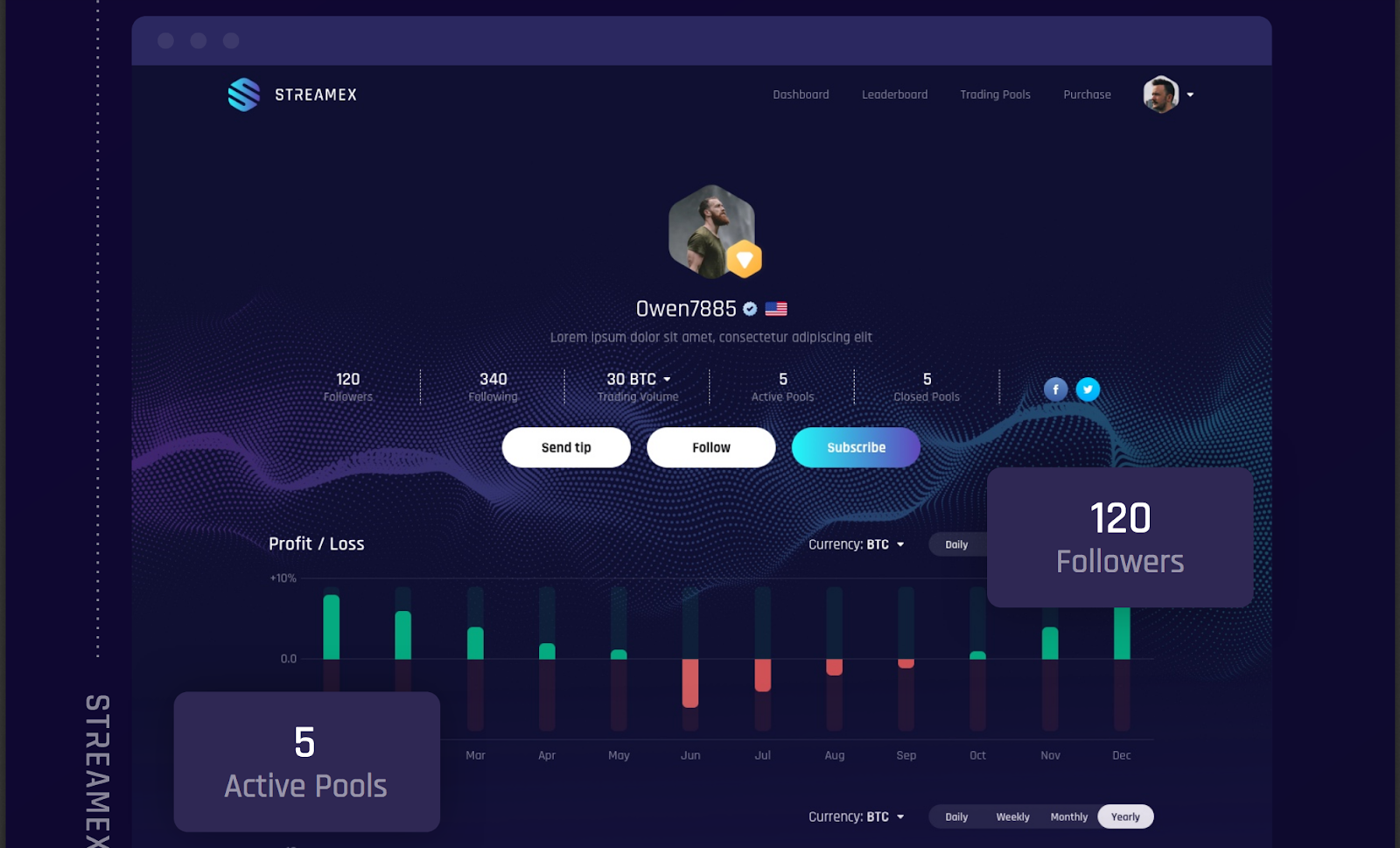 The crypto market continues its extended down period, despite consistent advancement in tech, partnerships and global adoption. While followers of the market speculate on the reasons for this, signs point to barriers between seasoned traders and new entrants to the market as a significant blocker to wide-scale progress.
As existing platforms cater to those already present in the market, Streamex.io is here to do something different. It addresses the issues stopping crypto trading from entering the mainstream, with a range of features to deliver greater levels of both user acquisition and retention. Streamex's fresh new "social trading" platform gives crypto trading what it needs to break out of the bear market, and reach new heights.
Crypto Needs to Embrace Traders of All Levels
Before and during its rise, crypto has seen many traders come from nothing to make huge gains. Yet today's trading platforms offer a high barrier of entry to new traders trying to make their way. So much so that it stunts the industry's growth, only prolonging the bear market.
It's easy to get overwhelmed as a new trader. Trading data is hard to decode, and much of the knowledge is siloed and hoarded by experienced traders. It's not ideal for these high-level traders either. It's in their interest to keep their…
The Highly Acclaimed PayDex, an Advanced Blockchain Payment Platform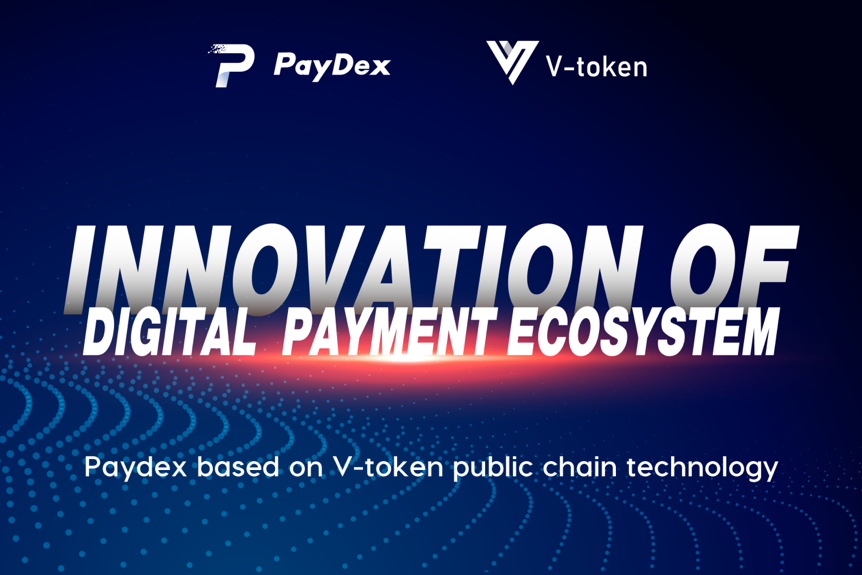 On March 6th, 2019, many celebrities of the blockchain industry were invited to gather together to have a private meeting between a high-end hotel in Cambodia.
There were many people attending this meeting, including Mark Minol, the founder of Paydex (V payment); Yu Lingxiong, the famous entrepreneur tutor, Chandler Guo, the well-known investor, and Yang Linke, the founder of Bitcoin China was also listed.
During the party, when the topic came to "How long does it take for Bitcoin to reach $1 million?", Chandler Guo once again answered this question in the most easy-to-understand language: 'Regardless of other factors, only due to the Bitcoin production was reduced. Starting from the mechanism, it is expected that Bitcoin would reach a million dollar after four times of reducing.
All the guests present here expressed their approval to Chandler Guo's point of view. Paydex's (Vpayment's) founder Mark Minol said that: 'Regarding the future development of Bitcoin, many people will focus on external factors such as macroeconomics and policy environment, but it is easy to overlook one of the most important and core mechanisms of Bitcoin – the underweight mechanism. External factors are endless, uncontrollable and unpredictable, but only by respecting the underlying logic and core design concepts of Bitcoin can we firmly hold Bitcoin and take advantage of the wealth express that is brought by the appreciation in Bitcoin. At the same…