In an Era of Tokens with No Real Use, ATRONOCOM Brings a High-End User Experience and a Real Use Case of a Cryptocurrency to the Marketplace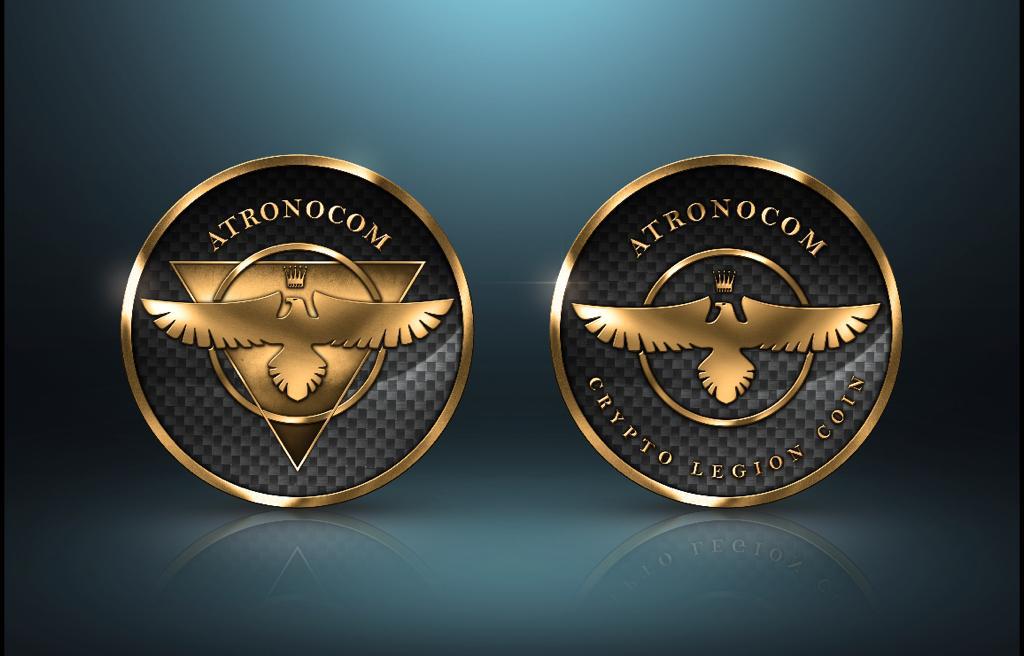 Dubai, United Arab Emirates –Feb.28, 2019
ATRONOCOM, an ultra-secure payments and messaging platform in one of the world's fastest developing markets, will be launching the beta version of its platform on March 11, 2019, to the first 500 people to sign up. On the same date, residents of Brazil will be allowed to open full accounts and begin trading via the app.
Making life as smooth as possible for investors and members is high on ATRONOCOM's priority list. The simple, yet highly advanced progressive web app that is available on multiple platforms including desktop, laptop, and mobile devices, offers clients the ability to carry out transactions that usually require multiple apps all in one place.
ATRONOCOM CEO Thomas Koller states: "In my time as a trader, I used many crypto apps and discovered that most of them are built by tech-savvy professionals for tech-savvy professionals. This is not helpful, especially when working to bring the exciting world of blockchain and its components to a wider audience. That's problem one: usability. With ATRONOCOM, we have created a product that is easy to use and accounts for the complexities of this blockchain world.
The second problem is the diversity of crypto applications available. In this day and age, I should be able to obtain all the services I need from a single source. It should not be that we have to download five different applications for five products on our mobile phones."
The ATRONOCOM app boasts multiple capabilities including cell phone staking on both Android and iOS, an OTC exchange, a debit bank card and a high security, encrypted messaging service.
In a world where instant messaging is so heavily ingrained into people's lives, the security of the information we send is paramount, and most companies simply aren't up to the job.
ATRONOCOM's high-security messenger system is RSA-encrypted, boasting Pentagon standard security, and provides many of the features we've all come to expect from our communication messenger systems, such as emojis and Gifs, but it also allows for P2P payments at lightning speed.
"All entities, whether individuals, privately owned businesses, or government organizations, face the challenge of coping with the constant threat of cyber attacks. While many organizations believe that implementing robust cybersecurity measures is sufficient to protect their information systems and applications from hackers, we want to take advantage of the opportunities the blockchain offers today to minimize the potential attack surface.
We have integrated a product called Turbo Swap on ATRONOCOM's messaging service, which enables the exchange of fiat and crypto between customers in a matter of seconds and allows for secure, encrypted communications. We are entitled to privacy of communication, and nobody wants others reading personal messages about illness, business secrets, research, or data — anything for that matter.
We are thoroughly committed to making this communication as safe as possible, which is why our payments and messaging services are encrypted and secured to Pentagon standards," says Koller.
Following considerable success to this point in its investor SAFT, which has seen more than 16 million tokens already sold, ATRONOCOM has recognized the growing demand for an enduring and highly effective cryptocurrency in an era where we see many tokens with no real use at all.
With the announcement that accounts will be available from March 11th, ATRONOCOM has taken the route of a crowdsale by SAFT (Simple Agreement on Future Tokens), looking to move away from the much-criticized ICO model to a format that is designed to win the trust and support of users.
###
About ATRONOCOM
ATRONOCOM is a safe, secure platform for payments and communications. Encrypted and secured to Pentagon standards, the ATRONOCOM app simplifies the complex, powerful technologies of the blockchain and crypto world by providing users access to all the functionality they need within a single app. Trading, P2P payments, banking facilities, and high security messaging are right at your fingertips, all in one place – secure, transparent, and accessible through the platform's native ATROM token.
For more information, visit – https://www.atronocom.io/
Media contact details – Robert Leyland, robert@toruspr.com
CoinField Announces Dates of its Sologenic IEO
CoinField will be launching the first initial exchange offering (IEO) of Sologenic on February 18th, the company announced today. 
Sologenic is an ecosystem built on top of XRP ledger that merges traditional financial markets with crypto assets. The ecosystem tokenizes over 30,000 stocks and ETFs from top global stock exchanges. It deploys SOLO coins for market-making and liquidity, providing purposes to operate.
In November 2019, Sologenic was nominated as "DeFi Project of the Year" at AI & Blockchain Summit in Malta.
After the successful launch of the VIP-Pre Sale, the European cryptocurrency exchange is offering participants the opportunity to buy SOLO during the public IEO sale, which will commence from February 18-25th, 2020. This will be the final chance to purchase SOLO at a fixed price of 0.25 USDT, before the public trading goes live in Q1 2020. All SOLO tokens can be purchased via USDT, USDC, or XRP during the SOLO IEO.
To purchase SOLO in the public IEO sale, users must have signed up for a CoinField account, passed the KYC verification process, and successfully funded their account before February 17th, 2020. The sale is not available to residents or entities in the US…
Four deadly consequences using a low-end broker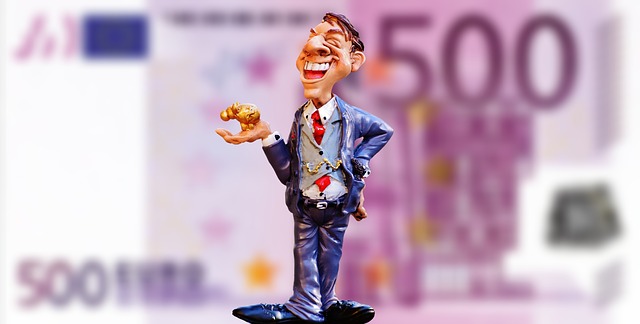 We all know trading is the best way to secure our financial freedom. Regardless of the economic crisis, traders can make a profit by executing orders in the Forex market. They execute the orders, traders use third party often known as Forex brokers. Unless you trade this market with a well-reputed Forex broker, it's tough to ensure profit. You might get scammed in the investment industry. People are always thinking about their trading strategy and working more than 10 hours to learn the art of trading. They even forget the role of premium brokers. If you chose an unregulated broker, you are going to suffer a lot in the investment industry. Let's learn to explore the consequences of choosing a low-end broker in the Forex market.
You might get scammed
If you trade this market with an unregulated broker, you might even get scammed. The traders are not aware of the fact, hundreds of false brokers are offering service only to get money from the investor's pocket. Once you deposit money, you will be able to execute a trade without any problem. But things will take a turn when you request a withdrawal. They will show hundreds of causes and freeze your trading account. If you want to save yourself from such a broker, you must choose the broker who…
Win a Zero Gravity Experience and €50,000 in BitStarz Space Level Up Adventure!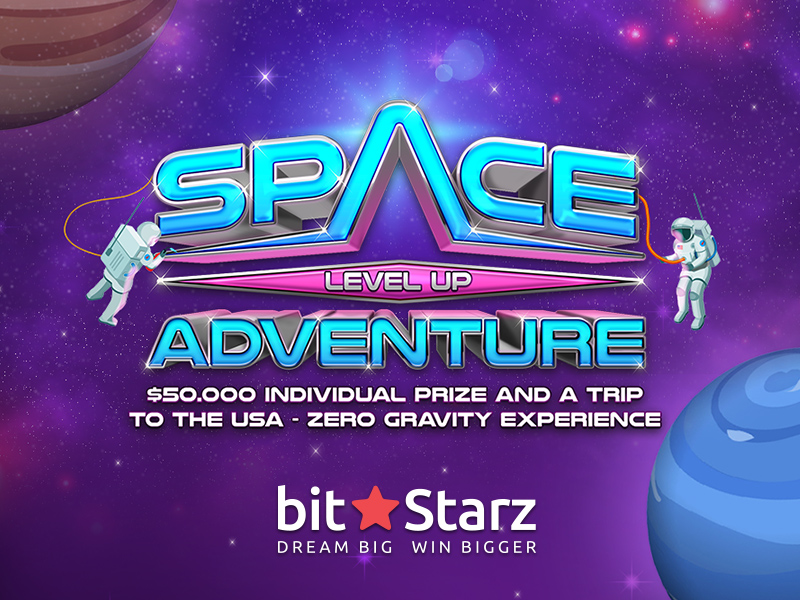 In a galaxy far, far away, there was an online casino like no other. Giving players a chance to win epic trips around the galaxy, tons of cash, the latest tech and, of course, cozy space adventure gear. To kick off the new year, BitStarz Casino is proud to announce the launch of its latest rocket-fuelled promotion Space Level Up Adventure!
There is an incredible Zero Gravity experience in the heart of the good ol' USA up for grabs, with €50,000 in individual prize pools, tons of super cool BitStarz merchandise, and even the latest MacBook Pro.
What are you waiting for? Read on to get the lowdown on how you can win all of this and much more!
Heading to the Edge of Space
When it comes to Space Level Up Adventure, the name of the game is, well, leveling up, with there being 40 fun-filled levels to go through. Each level presents a fresh challenge with new prizes to win, so keep on pushing if you want to win that Zero Gravity experience.
The first player to rocket to Level 40 will win tickets for two all the way to the United States. Once you're in the US, you will be whisked away by a private chauffeur to your luxurious hotel to…