The Many Unanswered Questions about BitMEX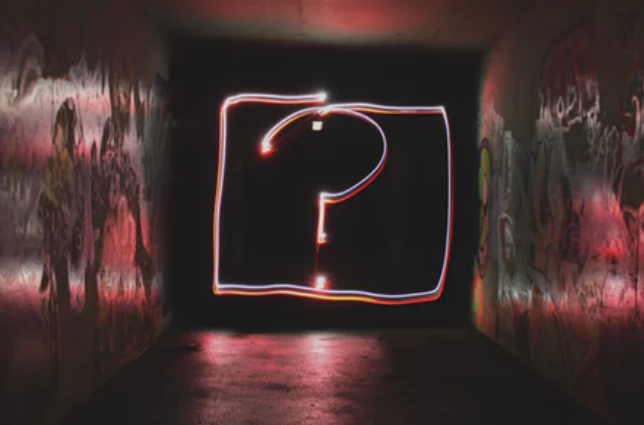 As most crypto exchanges are having a hard time retaining business, BitMEX is posting record profits that are yet to be declared but will be highlighted below. Looking at the recent analysis of Coinbase, we find that the popular American exchange is having a hard time maintaining a customer base during a bear market. The exchange has experienced a plunge in the volume of 83% since the highs of December and January.
According to recent reports, Coinbase's volume in July was around $3.9 Billion in trades as compared to $21 Billion back in January during the crypto bull run.
The only exchange that has partially survived the bear market from the above report is Binance. The exchange's numbers in July stood at $11.3 Billion in July and those of OKEx reaching levels of $2.9 Billion. We can blame the general decline in trade volume on regulatory uncertainty, constant FUD, ETF blues as well as a natural market decline after an impressive rally.
BitMEX
BitMEX was launched in 2014 but did not become popular in the crypto-verse up until around June this year, when traders realized they could make a killing shorting Bitcoin (BTC). The exchange offers perpetual contracts as well as futures contracts. The continuous contracts do not have an expiring date and have a funding rate that occurs every 8 hours. Futures contracts on the platform are settled at the contract's settlement price.
This, in turn, means you can short the digital assets of Bitcoin (BTC), Ethereum (ETH), XRP, Bitcoin Cash (BCH), Cardano (ADA), EOS, Litecoin (LTC) and Tron (TRX) no the platform. This then opens the floodgates for potential market manipulation from someone or an organization that knows what they are doing.
Limited or No Access in Some Countries
The terms and conditions for using BitMEX indicate that trading is prohibited in a few countries. One country stands out: the United States. Evidence of this can be seen in the terms and conditions for use which state that:
"…that trading access to or holding positions BitMEX is prohibited for any person that is located in or a resident of the United States of America, Québec (Canada), Cuba, Crimea and Sevastopol, Iran, Syria, North Korea, Sudan, or any other jurisdiction where the services offered by BitMEX are restricted."
Could it be they are avoiding SEC scrutiny and the long arm of the American Law? Perhaps the financial instruments on BitMEX would not hold water with the SEC.
Profits, Expensive Offices, and Billionaire Founders
The exchange has most recently rented the most expensive offices in Hong Kong in a move that raises more questions as to how much in profits the exchange is making by offering the unique trading instruments on their platform. The exchange will occupy the 45th floor of the Cheung Kong Center. Their average leasing expenses will add up to around $500k per month.
To add to the question as to how much the exchange is making in profits, Ben Delo, a co-founder of BitMEX, was recently been named Britain's youngest Bitcoin Billionaire aged at just 34.
The Billion dollar question that now arises is how much is BitMEX making in profits?
In the case of Binance, the exchange has stated that it is eyeing $1 Billion in profits for the year of 2018. Binance does not use the extra leverage instruments on BitMEX, but it has attracted a majority share of global traders. Checking coinmarketcap.com, we find that the daily trade volume of BitMEX is three times that of Binance.
Connecting the Dots
Doing the math from the daily trade volume of both exchanges, BitMEX could be targeting $3 Billion in profits at the end of this year or even more.
Therefore, the question as to whether they are getting the funds to rent the best office space in Hong Kong can now be answered. We can also understand how Ben Delo is a Bitcoin Billionaire.
However, there is still the unanswered question as to why trading in the United States is prohibited and as to whether the exchange has protection measures for their users against market manipulation.
For the latest cryptocurrency news, join our Telegram!
Disclaimer: This article should not be taken as, and is not intended to provide, investment advice. Global Coin Report and/or its affiliates, employees, writers, and subcontractors are cryptocurrency investors and from time to time may or may not have holdings in some of the coins or tokens they cover. Please conduct your own thorough research before investing in any cryptocurrency and read our full disclaimer.
Image courtesy of Emily Morter via Unsplash
3 Cryptocurrencies Most Likely to Follow Bitcoin's Performance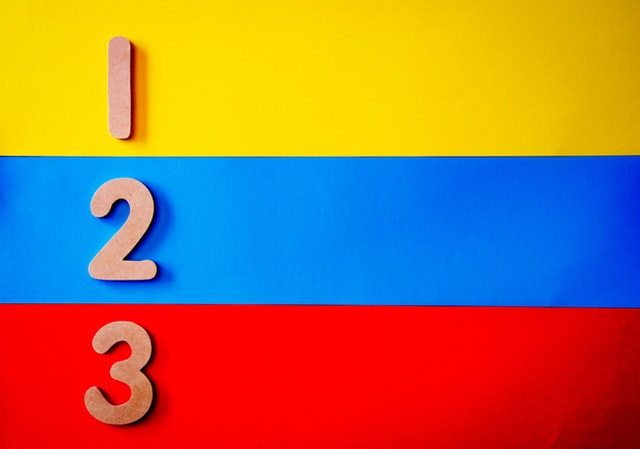 For more than a year, the cryptocurrency market has been dominated by bearish influence, with most coins seeing constant drops, or stagnation, at best. This all changed in the past few months, starting with Bitcoin which once again started leading the market up, bringing one minor rally after another.
BTC itself experienced massive losses in 2018, with its price going down by around 84%. Most other coins among the top 10 mirrored its performance, and some of them experienced even greater losses. However, now that Bitcoin sees gains again, these cryptocurrencies are still following its example, and many of them have seen massive breakouts. Some of the more notable altcoins that followed Bitcoin's recent example are Ethereum (ETH), Stellar (XLM), and Cardano (ADA).
Ethereum performance mirroring Bitcoin's price
As mentioned, Bitcoin led every rally so far, but before it did, its price first went through what is known as an ascending triangle pattern. The pattern held for around five months, which is exceptionally long for the crypto world. However, once the pattern was finally broken — the coin's price skyrocketed, more than doubling itself within only two months.
One thing to note is that Ethereum performed in pretty much the same fashion. After five months of struggle and confusion for investors, the second largest cryptocurrency also managed to break the pattern and skyrocket as well. It…
4 Reasons Why the New Bitcoin Rally Is Unlikely to Stop Now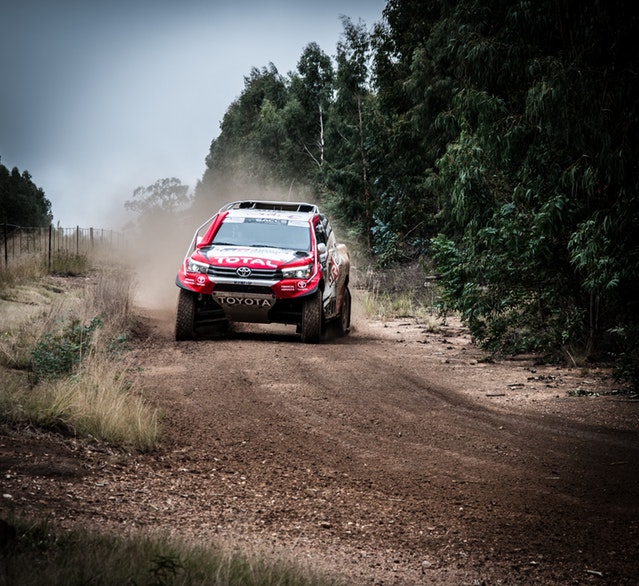 After more than a year of declining prices, the crypto market is finally seeing a period of serious recovery — one that has already brought digital currencies to heights not seen in over half a year now.
Only days ago, Bitcoin surged past several major resistance levels and managed to exceed its yearly high of over $8,000. Already, many skeptics are predicting the soon end of the bull run, and the possibility of yet another sharp decline. However, there are signs that suggest otherwise — that this bull run is only getting started, and that it will not end anytime soon.
There are four reasons why this is the case, and they are as follows:
1) Bakkt
There is the long-awaited Bitcoin futures exchange, Bakkt, which recently announced that the July test date for Bitcoin futures is soon to be set. Bakkt's launch was delayed multiple times already, so the announcement came as quite a surprise. However, it appears that it will happen quite soon, after all.
As soon as its arrival becomes a certainty, Bitcoin will likely skyrocket even further, just like gold did when gold ETF appeared in 2013.
2) Bitcoin completely ignored the hacking of Binance
Binance has been the largest crypto exchange by trading volume for a while now, and as such, many expected that, if anything were to happen to it, Bitcoin…
The New Rally Has Arrived: Crypto Market Cap Goes up by $24 Billion Within a Day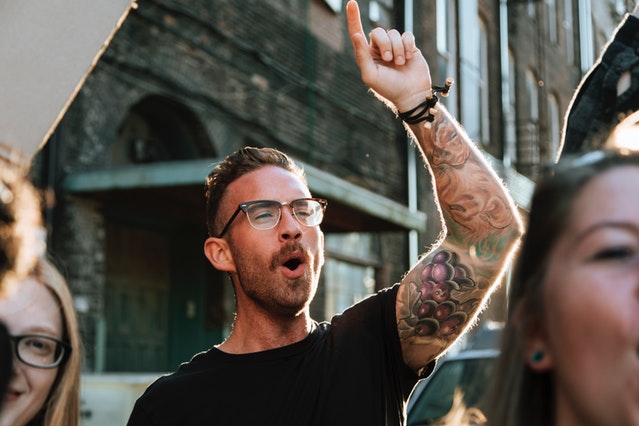 The crypto market's recovery progresses further, and at a rapid pace, at that. Bitcoin has just surpassed the $8,000 mark, which is the first time its price has been that high since July of last year. In addition, the entire crypto market is making billions within hours.
Bitcoin (BTC) sees another serious surge
In the past 24 hours, the total crypto market cap has gone up by around $24 billion. Meanwhile, BTC price has grown by $1,000 within the same period, as the largest coin traded barely above $7,000 on early Monday. At the time of writing, the coin's price sits at $8.014.31, with a 14% growth in the last 24 hours. Meanwhile, the BTC market cap has gone up to $141.85 billion, and even the coin's trading volume surged to over $31 billion.
While many are wondering whether this is a return to the massive heights seen back in 2017 or only a temporary surge which will soon see a correction — no signs of an upcoming decline have been noticed as of yet. In fact, new heights were made and then exceeded multiple times in the past week, with a massive 33% gain during that time. And, with Bitcoin's dominance at 60%, many are expecting that massive altcoin surges are to be expected as well.
The growth of altcoins can already be seen, as Bitcoin…