Changelly and Enjin Partner to List ENJ on Changelly's Exchange and Integrate Changelly into Enjin Smart Wallet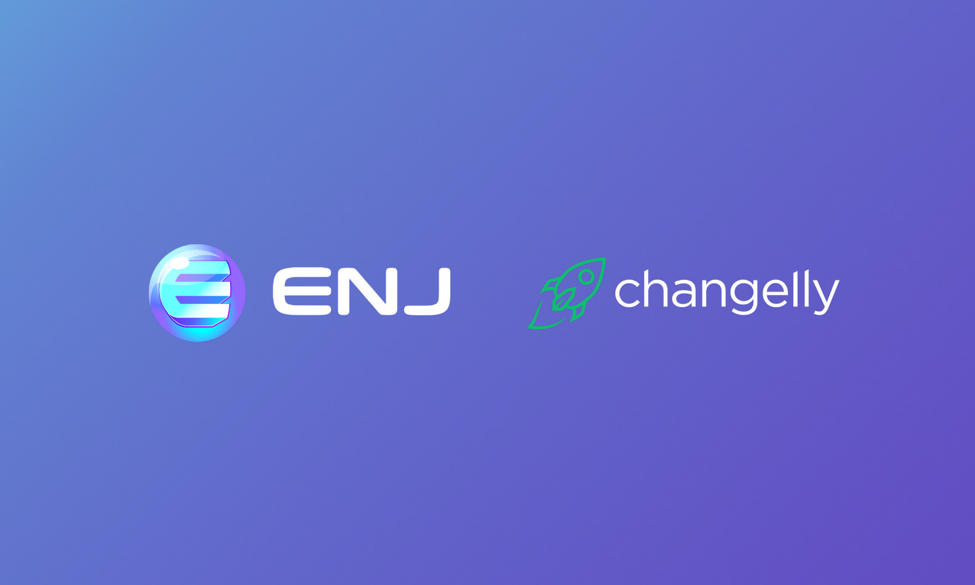 FOR IMMEDIATE RELEASE
Simon Kertonegoro
Enjin Pte Ltd
Announcing a new partnership, Changelly has listed Enjin Coin (ENJ) on their exchange, enabling ENJ to be traded directly for more than 100 different coins on Changelly's platform. The Enjin Smart Wallet, which now hosts over 200,000 Android and iOS users, will also seamlessly integrate Changelly's exchange into its user interface, enabling over 100 altcoins (including ENJ) to be traded from within the wallet.
Changelly is one of the most user-friendly cryptocurrency exchanges on the market. With Changelly, users can buy Bitcoin (BTC), Ethereum (ETH), Litecoin (LTC), and Bitcoin Cash (BCH) with Fiat (USD, EUR) using a credit card and then trade crypto-to-crypto with over 100 different coins, now including Enjin Coin. As the most recent cryptocurrency added to the fast-rising exchange, ENJ will be easily purchased using a credit card by trading Fiat to BTC to ENJ, all on one platform. This will offer a simple path to adoption for game developers who wish to mint virtual items using ENJ.
"Changelly is an A+ exchange. Being an advocate for user-focused services myself, I can truly appreciate the intuitive user experience they've crafted," said Enjin CEO Maxim Blagov. "The brutal security of the Enjin Smart Wallet, paired with the seamless integration of Changelly's exchange, will make for the safest and easiest holding and trading experience possible."
For Enjin Smart Wallet users, trading cryptocurrencies within their wallet will soon be the most convenient option available. Using Changelly, holders will have the ability to exchange their coins and tokens within seconds by following a simple three-step process. This will ensure maximum liquidity for Wallet users through a quick and easy interface.
"We are happy to collaborate with Enjin and empower the project's users with frictionless payment options. I believe that our partnership will harness the true potential of cryptocurrency for the community." Said Konstantin Gladych, CEO & Co-Founder at Changelly.
The Enjin Smart Wallet is widely considered to be the world's most secure mobile cryptocurrency wallet. Implementation of security measures invented by the National Security Agency (NSA) makes Enjin's Wallet even more secure than most banking and finance apps. The Wallet is also intuitive and responsive, with fingerprint login features and the ability to create, manage, and monitor infinite blockchain addresses. It is also slated to be the first cryptocurrency wallet in the world to support the ERC-1155 and ERC-721 token standards.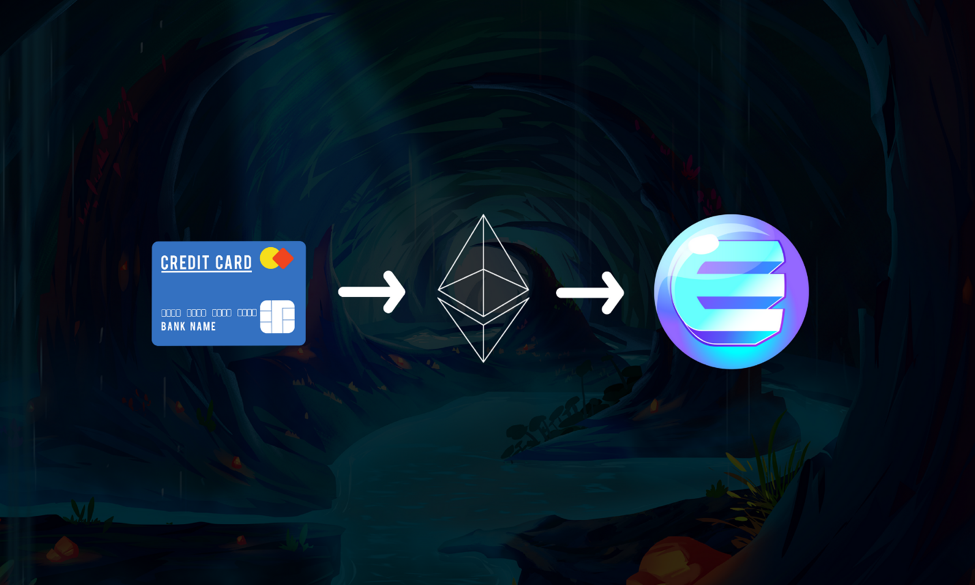 About Changelly: Changelly is a popular cryptocurrency exchange providing the ability to instantly and seamlessly exchange over 100 altcoins at the best market rate or buy them using a bank card. Operating since 2015, Changelly has attracted over 2M registered users from around the world. Currently, the service has the monthly turnover of around 60K BTC. Changelly offers its API and a customizable payment widget for any crypto service that wishes to increase its turnover. The exchange also provides its Affiliate program with 50% revenue share mechanism.
About Enjin Coin (ENJ): Enjin.com is a social gaming community with over 20 million users. Enjin Coin is a cryptocurrency created to give developers access to Enjin's blockchain toolkit, which they can use to mint powerful ERC-1155 tokens that represent tangible and intangible assets. All tokens created using Enjin Coin's platform are more advanced as a technology than any existing ERC-20 token, including Enjin Coin itself. Acting as a digital gold standard, Enjin Coin is placed inside ERC-1155 tokens to certify that they were created using Enjin's platform and can, therefore, plug into Enjin's ecosystem of smart contracts, SDKs, APIs, wallet, blockchain explorer, and scaling solution. For more information, visit enjincoin.io.
Property Loans for Foreigners in Singapore That You Must Know About
Intending to invest in a residential or commercial property in Singapore?  
When it comes to foreigners applying for a loan in Singapore, things can be pretty hard regardless of the reason whether you need the property for personal or business purposes.  
In Singapore, buying a property is challenging, whether you are a foreigner or a native, and sometimes applying for a loan is the only way for you to afford it.  
HOW MUCH CAN YOU BORROW FOR A PROPERTY LOAN IN SINGAPORE? 
As for the Foreigner Loans, in Singapore, there is an exact amount of money you can borrow to finance the purchase of a property.  
In this sense, Singapore has the Loan to Value Ratio (LTV).  
The LTV ratio is what determines the exact amount of money you can borrow for a property loan, which changes depending on where you try to obtain the loan:  
If you are applying for a bank loan, you can borrow a maximum of 75% of the value of the property you want to purchase. That means if you are looking for a property that costs $500.000, the maximum amount of money a bank lender can give you like a loan in Singapore is going to be $375.000. 

When you are applying for a loan with a Housing…
CoinField Launches Sologenic Initial Exchange Offering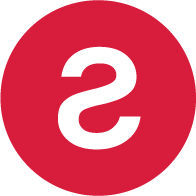 CoinField has started its Sologenic IEO, which is the first project to utilize the XRP Ledger for tokenizing stocks and ETFs. The sale will last for one week and will officially end on February 25, 2020, before SOLO trading begins on the platform.  Sologenic's native token SOLO is being offered at 0.25 USDT during the IEO.   
Earlier this month, Sologenic released the very first decentralized wallet app for SOLO, XRP, and tokenized assets to support the Sologenic ecosystem. The app is available for mobile and desktop via the Apple Store and Google Play.  The desktop version is available for Windows and Mac.
"By connecting the traditional financial markets with crypto, Sologenic will bring a significant volume to the crypto markets. The role of the Sologenic ecosystem is to facilitate the trading of a wide range of asset classes such as stocks, ETFs, and precious metals using blockchain technology. Sologenic is an ecosystem where users can tokenize, trade, and spend these digital assets using SOLO cards in real-time. The ultimate goal is to make Sologenic as decentralized as possible, where CoinField's role will be only limited to KYC and fiat ON & OFF ramping," said CoinField's CEO…
Many of the Top Sports Betting Websites for 2020 Can Be Found On Boomtown's Best Betting Page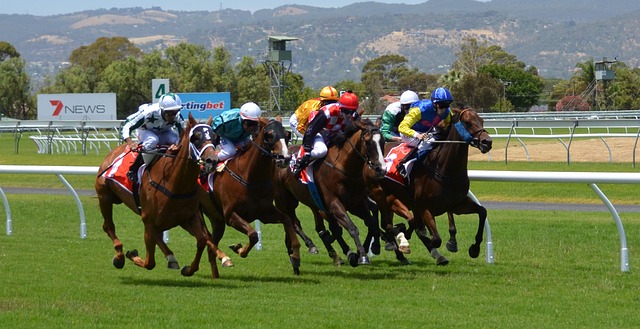 Sports betting is one of the widely known types of online gambling. With a large number of sports fans around the world, this type of gambling is one of the most sought after. The problem usually comes from when gamblers try to find the best sites out of the many available ones. Many new sports betting sites come up daily, thus making the selection process even harder. One of the best places to find top betting websites for sports is Boomtown Bingo. This platform doesn't just give users the best online casino games websites, but they also cover sports betting. As such, boomtown bingo remains a one-stop-shop for everyone who needs the best and the latest online gambling and gaming sites for all types of devices.
Performance
The performance of any website is critical. Users need to find their way around the site easily, and that can be made possible with the site structure and arrangement. Loading time is also essential. A website that always hangs thus pushing the user to refresh every time is no good. These are some of the factors that Boomtown Bingo looks into when selecting the best sites for its users. You can be sure that the new sports betting websites listed on Boomtown's platform have faster loading time, can be used easily by everyone, including those who are trying this betting for the first time.…