Coinswipe Is Changing The Way Investors Look At ICOs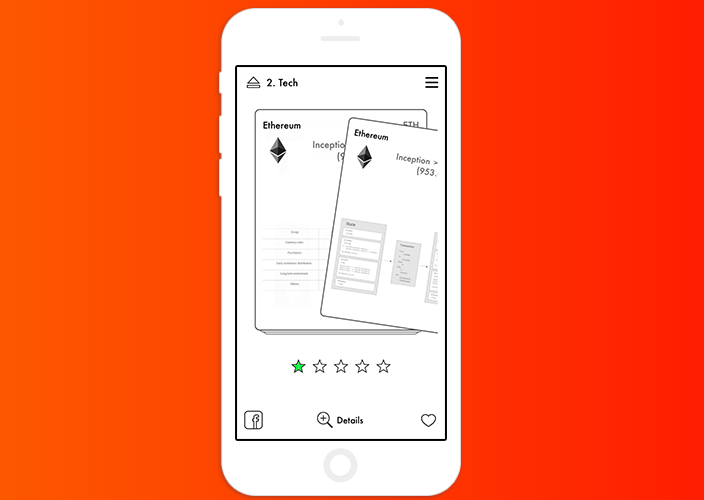 Trying to separate the great ICOs from the poor or outright fraudulent ones can be tough. This is true both for relatively new entrants to this nascent investment space and for seasoned operators for a whole host of reasons but they all pretty much fall under the same issue – that it's almost impossible to accurately assess every aspect of even a handful of some of the available ICO options out there, never mind the full spectrum of those ongoing at any one time.
Well, now, there's an app for that.
Coinswipe, the company behind the eponymous application, has designed its offering as a sort of Tinder-type app but for ICOs, not hookups.
When a user downloads the application to their mobile device (it's currently available as an iOS application here), they are presented with the Coinswipe database of current and ongoing ICOs through a Tinder-style interface. That is, an ICO will display on their screen alongside a whole host of pertinent data – who is behind the ICO, what the company is trying to do, why it's raising money, how much it's raising, roadmap, all that sort of thing.
And here's the interesting thing – once the user has made up his or her mind as to how they feel about the ICO with which they are being presented, they put forward their verdict by way of a Tinder-style swipe. If they like the ICO and their opinion is favorable, they can swipe right. If they don't like it, they can swipe left.
In Tinder, these actions lead to a messenger type function (well, one of them does) but this is where Coinswipe differs from its matchmaking counterpart.
Instead of being rewarded with a match facility and the ability to message the person with which they are matched (assuming, that is, that said person also swiped right), the user is rewarded with tokens. These tokens, presumably, will be exchangeable for other cryptocurrencies (and, in turn, fiat) once the application expands and the tokens are listed on the major exchanges in the space.
This presents a scenario in which everybody wins. Well, nearly everybody.
The users of the application receive tokens in return for their individual and informed assessment of the ICOs that comprise the Coinswipe database. The same users also gain access to the collective wisdom of everyone using the application and contributing to its rating-type database, allowing them to harness a sort of hive-mind system as the basis for their investment decisions. The strong projects (the good ICOs) benefit from a fair and reasonable crowd assessment of what they are trying to do and why they need the money they are seeking to raise, as opposed to exposure (and, in turn, the amount of capital raised at ICO) being largely dependent on marketing budget (and we're not talking post development/product marketing here, we're talking about who has the most money to market the ICO).
The only party that doesn't win is the bad ICO – the startup or company that the collective hive mind of the Coinswipe users has deemed not worthy of investment and, in turn, a subpar ICO.
Here's a quote from one of the application's users:

"Coinswipe has proven to be simple & valuable educational tool for me to understand blockchain and tokens. It was so easy to use that I was quickly able to discover an ICO of interest based on the valuable data provided.  I opened my first account using a separate app not associated with Coinswipe and made a profit rather quickly.  As a business owner, I'm curious to create a coin of my own to help combat the epidemic of diabetes & other healthcare issues related to hidden hunger.  When I spoke with the Coinswipe team about it I was pleasantly surprised to find out that the points I earned on Coinswipe could be used to generate my own tokens and smart contracts for free!  The social impact opportunity sealed the deal!"

Stacy Tucker, RN, Founder Almeda Labs
In a space where regulation is very much needed but, right now, seems a long way off (in terms of top level, effective regulation), applications like Coinswipe have the potential to help those looking to gain exposure to the next tech wave the chance to do so while also minimizing the risk they are being asked to take on when picking up the exposure in question.
Check out the company's website here.
---
We will be updating our subscribers as soon as we know more. For the latest on Coinswipe, sign up below!
Disclaimer: This article should not be taken as, and is not intended to provide, investment advice. Please conduct your own thorough research before investing in any cryptocurrency.
Why Chinese New Year Affects Bitcoin (BTC)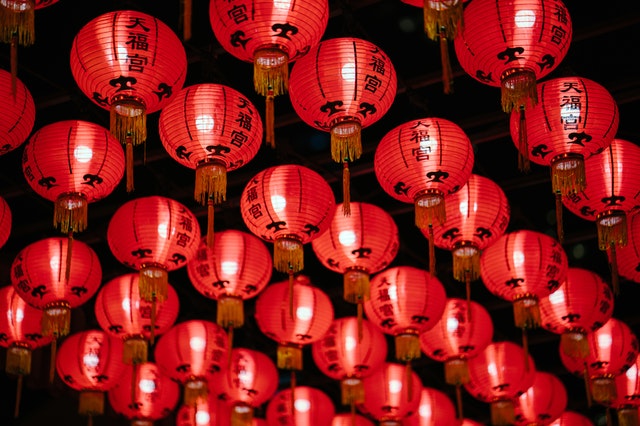 Bitcoin (BTC) lost about $100 in value in the last week, and, while reasons behind the drop in crypto prices can often be hidden and unclear — this time, that is not the case. The reason for this drop is believed to be the celebration of the Chinese New Year.
The New Year celebration was over more than a month ago for most of the modern world. However, things are a bit different in China. This is a country which is considered to be one of the oldest ones in the world, with a long and complex history. The country's traditions are fascinating to many around the world, as so many of them are different from western culture. One of these traditions is the Chinese New Year.
The New Year celebrations in China start on January 28th, which was a week ago. The New Year itself is today, February 5th, although the celebrations and festivities are going to last until February 19th. For the people of China, and all those around the world who follow the country's tradition, this is the time to relax, take a break, and perhaps travel and visit friends and family. But, what does it have to do with Bitcoin?
China and Bitcoin
Those who are new to the world of cryptocurrencies have likely already heard many stories about China banning Bitcoin trading and…
EO.Finance Launches Highest Paying Crypto Referral Program of 2019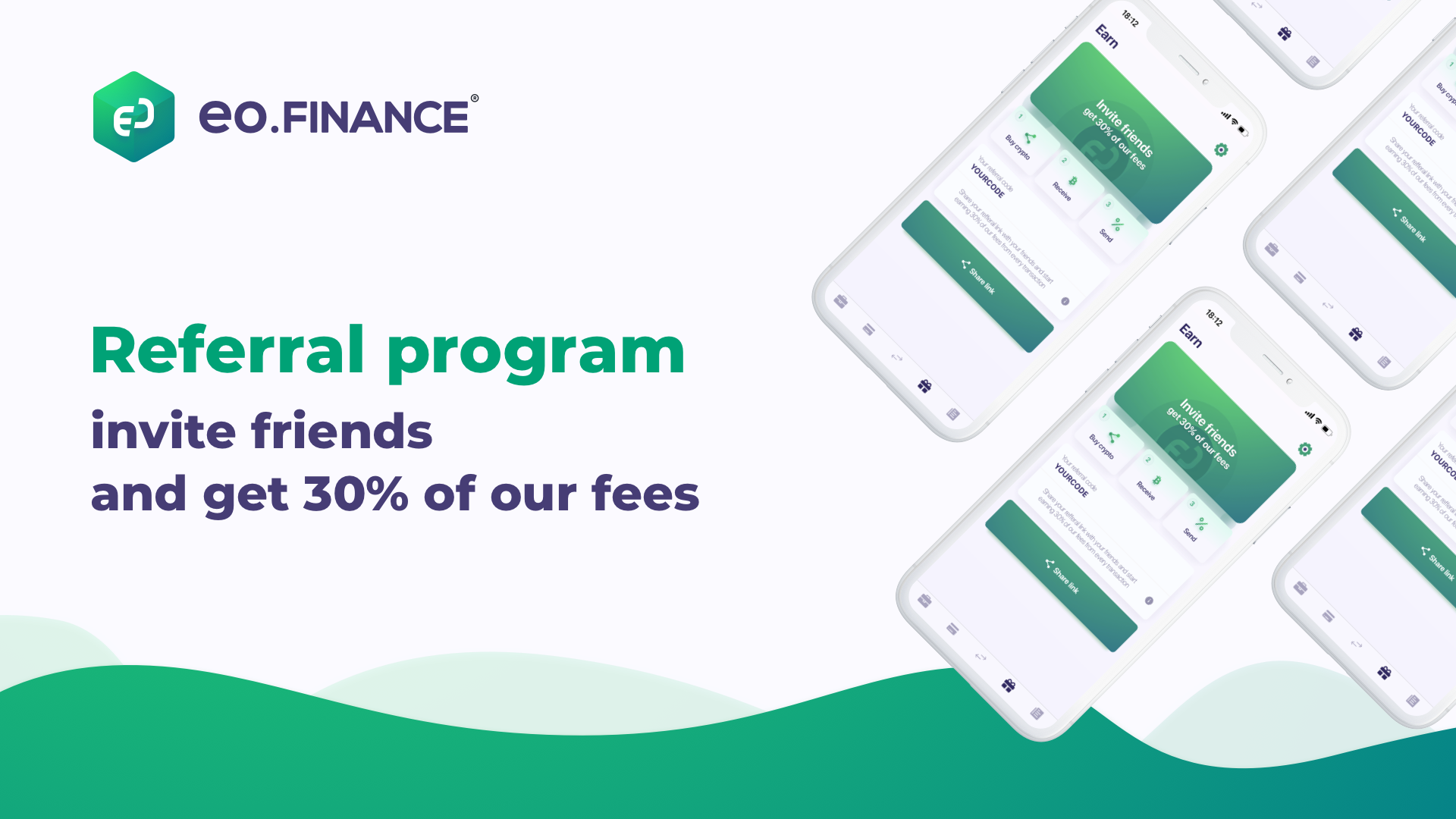 The EO Referral Program, already touted to be a significant addition to the ecosystem has been launched, and more details can finally be revealed. Offering 30% of transaction fees for each referral, it is expected to be the highest paying crypto referral program of 2019.
Each user will receive their own unique invite link, which can be shared with friends or via social media, in order to start earning 30% of the companies fees for every transaction made by someone who registered using their unique link. Furthermore, receive 5% of the fees for each new referral introduced by your own referral, increasing earning potential and adding even more benefits to an already feature-packed ecosystem. The fact the ecosystem supports credit and debit card transactions, as well as more than 40 cryptocurrencies means it will be even easier for you to start earning from your referrals.
The EO Referral Program will also extend to EO.Trade following launch, meaning it will be possible to earn from a single referrals transactions across multiple products within the EO ecosystem. It is important to note that the figure of 30% is significantly more than most competitors offer.
Payment will be made in the same currency as was purchased or exchanged. Withdrawal of the profits earned via the program can be made instantly, meaning you can earn immediately from your referral.…
Is Bitcoin (BTC) Ready for Another Surge?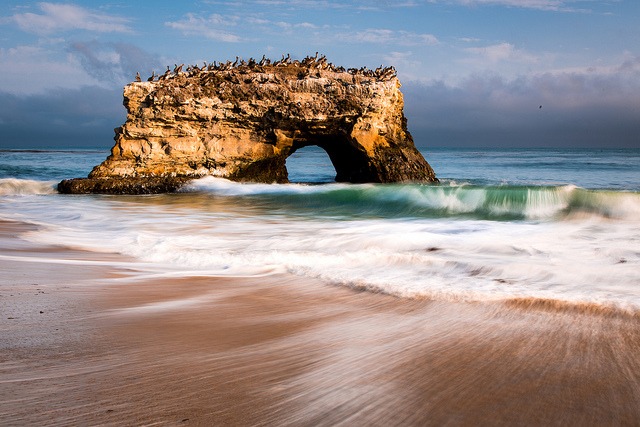 It is no secret that Bitcoin (BTC) has had a rough 2018. The coin has dropped by over 80% from its all-time high in a matter of months, it experienced two market crashes, a constantly bearish market, and even troubles within its own ecosystem. Crypto investors spent the entire year hoping for a surge that never arrived, and since BTC is the most influential coin within the crypto space, its behavior usually dictates the pace for other coins as well.
Then, the year finally ended, and investors believed they could finally start anew, hoping to see BTC perform better in 2019. While Bitcoin is certainly performing better than in 2018, the current state of things is still far away from a rally. However, there is a possibility that this might change in the future.
Projects that could have sparked the next rally
As mentioned, crypto investors around the world were hoping to see a new price surge with the arrival of the new year. So far, this has not happened, and while there were several events believed to be able to boost BTC value, several complications prevent them from occurring.
One of them is the launch of the Bakkt Bitcoin Futures Exchange, which was scheduled to happen on January 24th. However, due to the long-lasting US government shutdown, the exchange failed…