Cryptocurrencies Offered for Purchase in an Industry First with 0% Service Commission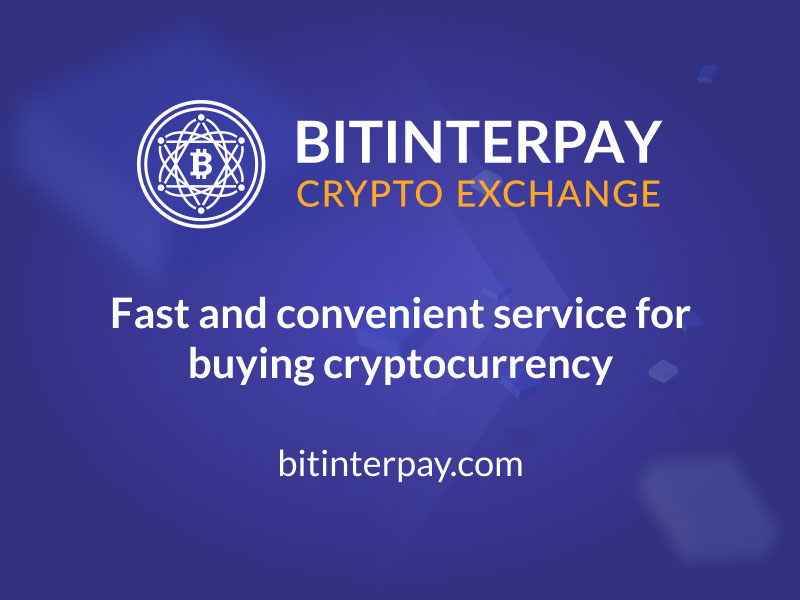 As the cryptocurrency industry both matures and grows, so to do the number and format of exchanges and means to transact crypto purchases. A consistent issue faced by consumers has been the differing rates of commissions.
Imagine a zero percent commission – rarely do such opportunities arise but now consumers can purchase cryptocurrencies at 0% service commissions or a limited period.
Introducing Bitinterpay.com – the Secure Exchange Offering 0% Commissions
Simply put, Bitinterpay.com is a simple to use exchange service that allows the user to quickly verify an account and purchase cryptocurrencies in a few clicks via credit card with more than 10 alternative payout options.
With five initial currencies to select including Bitcoin, Litecoin, BTC Cash, Ripple and Ethereum as well as some 25 additional currencies to be added, Bitinterpay.com is not only easy to access and use but also offers unrivalled future purchase options including Eos, Tron, Dash, Tezos, IOTA, Monero, Stellar, Ethereum Classic, NEO and Zcash.
Up to the value of €100, users purchase currencies without registration and verification takes a few moments – all that is needed is a credit card and customers can buy listed currency with USD & EUR instantly.
The platform is a fully legally compliant and EU-licensed currency service adhere to the highest levels of security, data protection, and regulation.
The Exchange that Offers Below Industry Transfer Fees
The exchange has only just launched, so the good news is that all newly registered users can transact without commission fees – this makes the platform one of the most profitable on the market!
For those that miss the initial launch however we will be giving preferential rates but do transact early to avoid disappointment!
It is hard to believe that in today's market you can purchase bitcoin at 0% service commissions – the founders of Bitinterpay.com are passionate about crypto and blockchain – from the founding they had the mission to make cryptocurrencies available to all, to this end the team partnered with the publishing partner Mnews World whose audience are simply ordinary people who want to trade cryptocurrencies – the plan is to release as much market intelligence on crypto and blockchain as possible.
The Secure Exchange that Offers Simple Transactions
Cryptocurrency uptake is increasing, and many want to invest but are also aware of the pitfalls – caution is required and as such Bitinterpay.com have made the interface, sign-up and purchase interface as no-nonsense as possible. With a low limit of €10, gone are the days of clicking the wrong button and making a costly mistake! 
In short, the platform is open to all, secure and simple to use.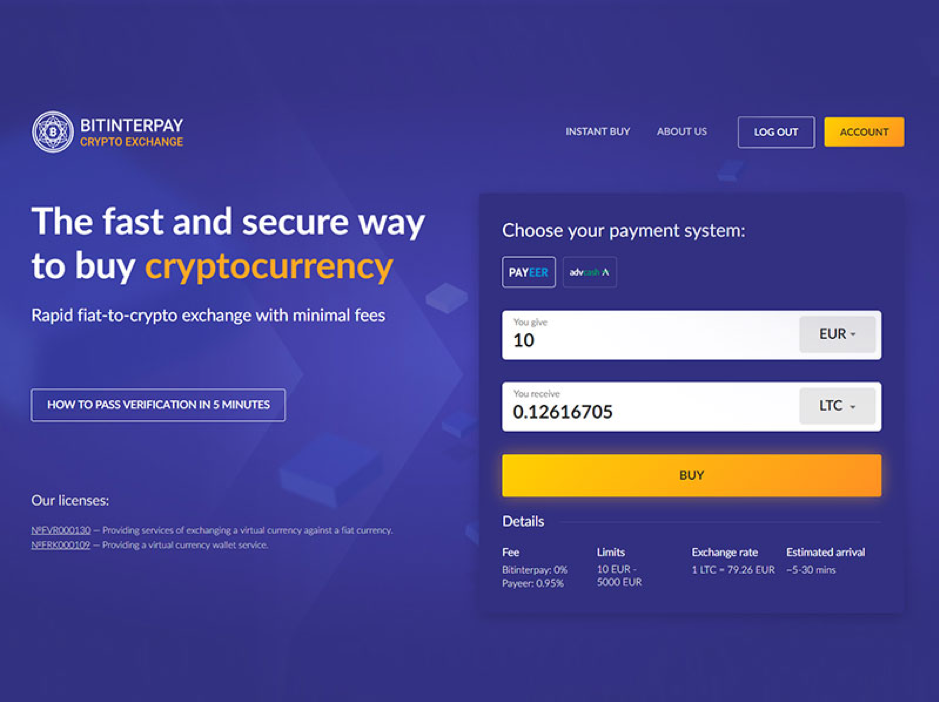 Bitinterpay.com to Offer Crypto-Corporate Services
Bitinterpay.com is also pleased to announce that in the very near future it plans to operate Table-skin – a special kind of digital asset where the price is value-linked to the real fiat currency. The asset is provided by its presence on the platform via the company that launched them with the first equivalent of the USD – the Tether.
Bitinterpay.com works directly with the company produces Tether. With great terms of purchase to Bitinterpay.com users, the new service will be available to both private and corporate clients and is the first step in ambitious plans to offer corporate services to including receiving payments in cryptocurrencies.
Ensure great profitability on your transactions and enjoy 0% service commission today whilst available!
About Bitinterpay.com: Bitinterpay.com is a brand-new exchange offering great transaction fees on the top traded cryptocurrencies including BTC and ETH. With extensive growth plans including some 25 currencies and corporate services, the platform is easy to use, secure, complaint and above all accessible to all. For more information please visit www.bitinterpay.com
Bitcoin gets a new rival?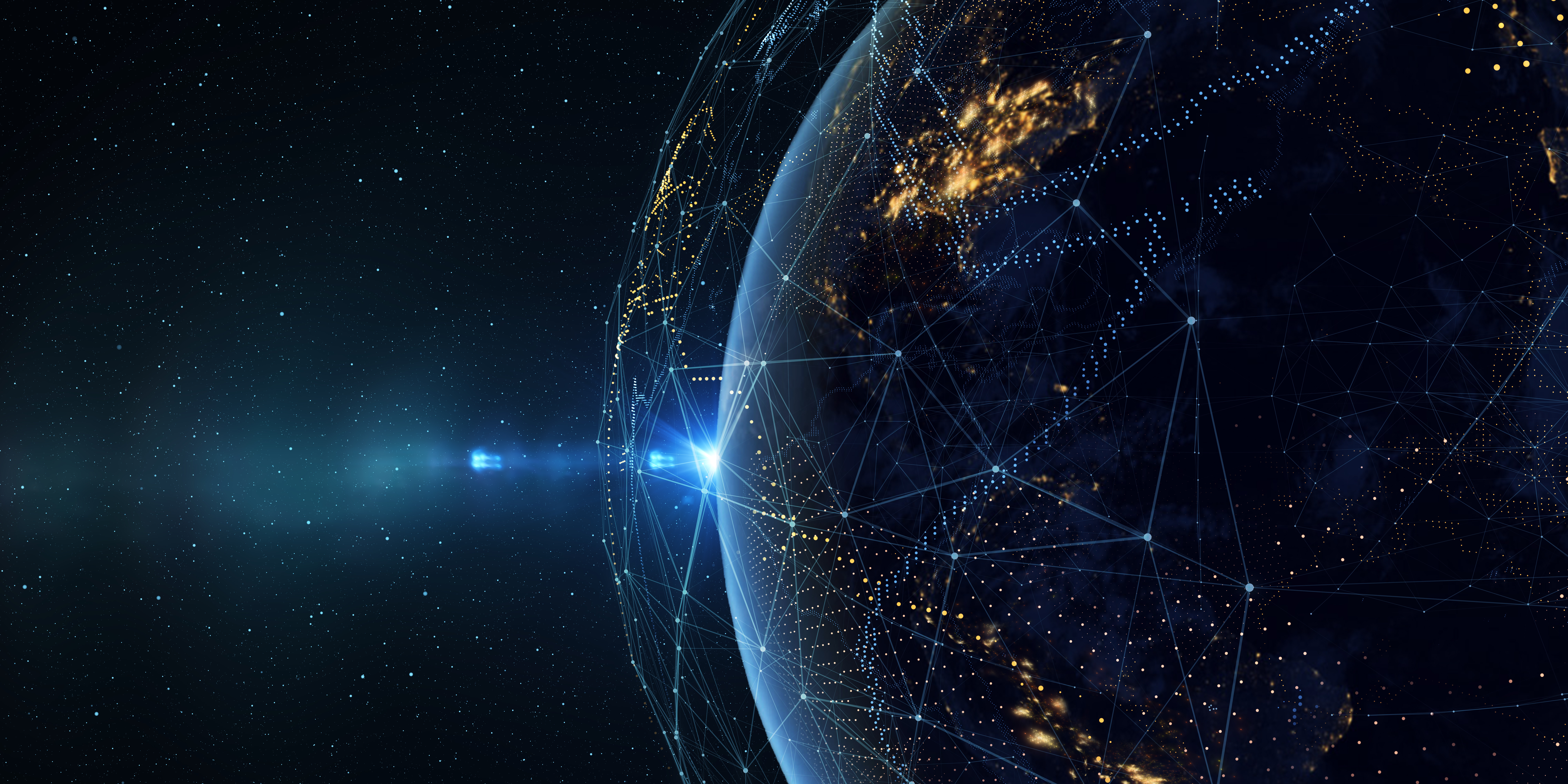 After Bitcoin climbed at $8500 and Justin Sun bid $4.57 million for having lunch with Warren Buffett, all the news indicated that Bitcoin would raise at $9000, but it fell below $8,000 suddenly. Nevertheless, cryptocurrency is at the beginning of a big bull market now.
According to a new poll by crypto analyst: DonAlt, investor's portfolios are all comprised by major tokens, such as BTC and ETH. Besides, a popular token called LinkToken (LTK) issued by a Chinese team attracted global attention.
Launched at Coinall Exchange
According to the announcement of LianXiang Cloud, LinkToken had launched at Coinall Exchange which belongs to OKEx Exchange group, users can recharge now and Exchange will open LTK/BTC pair at 17:00 pm on June 14, withdraw operation will be allowed at 17:00 pm on June 18. To celebrate the launching of LinkToken, LianXiang Cloud will airdrop million tokens to fans.
As the partner of OKEx, Coinall Exchange shared tens of millions of users and resources with OKEx. It is said that LianXiang Cloud is also applying for legitimate rights of trading LinkToken in other countries,In partnership with many Exchanges, LinkToken will launch at them per week.
What is LinkToken?
LinkToken is the workload proof of shared resources based on LianXiangCloud blockchain technology in the shared computing ecosystem, it can measure, register and demonstrate resources fairly.
Users acquire LinkToken by sharing bandwidth, storage space…
Bitcoin Cloud Mining Startup Miningzoo Receives Strategic Investment from Institutional Investors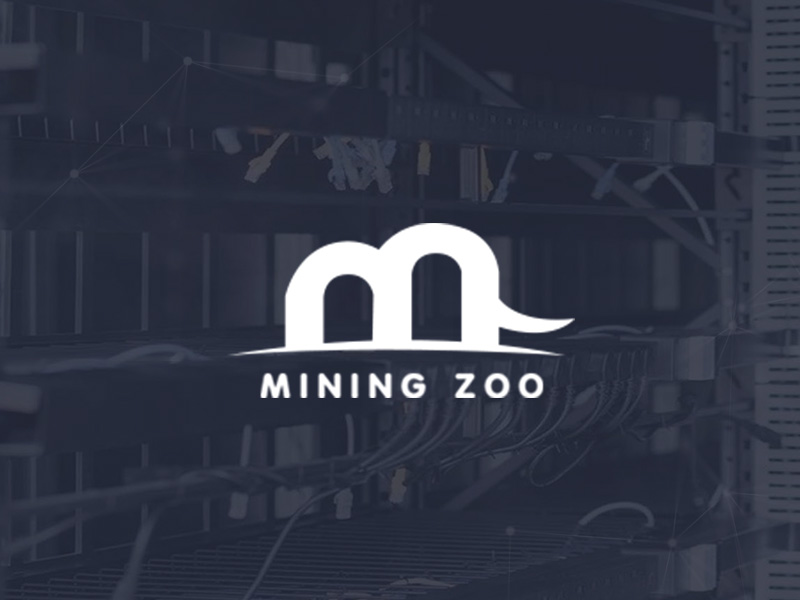 -Long crypto, short fiat!
Looking for an easy and smart investment solution for the crypto market? Cloud mining of bitcoin at Miningzoo.com is the answer for you. This cloud mining provider, though newly launched, has already gained a solid reputation for its convenience, efficiency, and stability. Miningzoo, a rising start in cloud mining, is on its way to become one of the best cloud mining platforms, gaining attention from global investors.
Already in a strategic partnership with Lpool and Li De United Co. Ltd, over the past few months, Mining zoo has obtained new funding from Ceyuan Ventures, a high-tech focused VC and United Capital, adding to its existing investors' list of Longling Capital, Consensus Fund, etc.
Miningzoo boasts large-scale miners based in distributed locations across the globe, equipped with professional operation and maintenance teams, and top-of-the-line miners. Miningzoo provides users with a one-stop efficient bitcoin mining service. At present, the Miningzoo platform focuses on bitcoin mining power for rent. Miningzoo is committed to creating the smoothest experience in cloud mining for clients.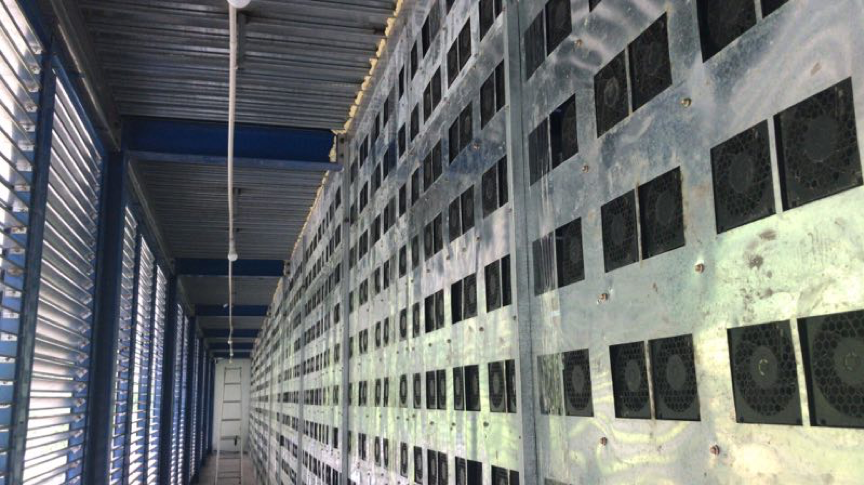 Continue Reading
MicroBT – The Most Trustworthy Bitcoin Miner Provider
About MircroBT
Shenzhen Bit Microelectronics Technology Co., Ltd. (also known as "Bit Micro" or "MicroBT") was founded in 2016 and has its main office based in Shenzhen, China. The company is specialized in producing and designing high-end 28nm/16nm/7nm dedicated chips, as well as providing developments in sectors such as blockchain technology, cloud computing and artificial intelligence.
The MicroBT company has independent intellectual property rights over its dedicated chips and ancillary products. The company also deploys cloud computing data centers and platform processes, catering to areas such as cloud computing, artificial intelligence, blockchain, where big data processing is required.
MicroBT Founder
Yang Zuoxing is the Chairman, General Manager, and CTO of MicroBT, establishing the company back in July 2016. He holds a Ph.D. from the Tsinghua University, and is accredited with founding the full-custom chip design methodology, which is the core technology of the dedicated high-performance computing chip.
A serial entrepreneur with more than two decades of experience in chip design, technology management, business and company management, Dr Yang aims to use his full-customization methodology to bring forth the greatest innovation in the field of technology.
What Miners Can You Purchase at MicroBT?
MicroBT's miners can be used to mine cryptocurrency that runs on the SHA256 algorithm, such as Bitcoin and Bitcoin Cash. The five ASIC miner models, M20S, M10, M10S, D1, M21, can be purchased directly from their…