Cryptocurrencies Offered for Purchase in an Industry First with 0% Service Commission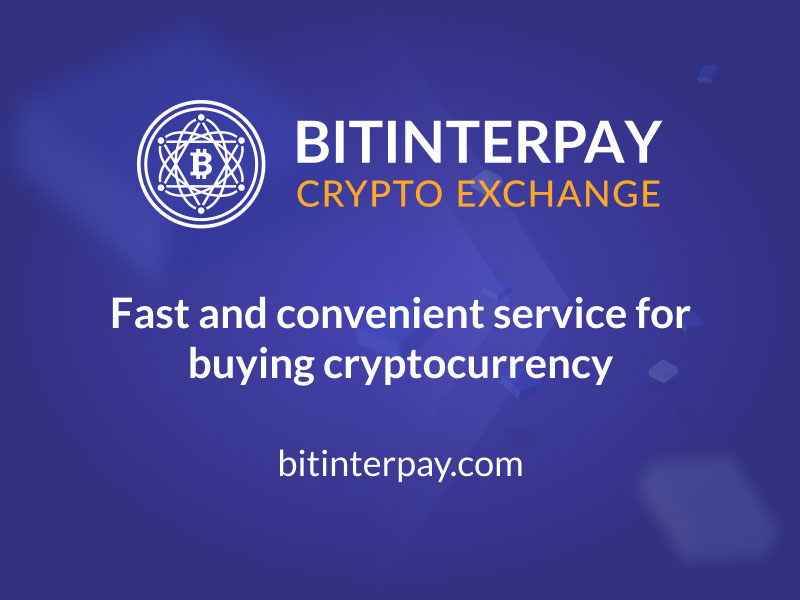 As the cryptocurrency industry both matures and grows, so to do the number and format of exchanges and means to transact crypto purchases. A consistent issue faced by consumers has been the differing rates of commissions.
Imagine a zero percent commission – rarely do such opportunities arise but now consumers can purchase cryptocurrencies at 0% service commissions or a limited period.
Introducing Bitinterpay.com – the Secure Exchange Offering 0% Commissions
Simply put, Bitinterpay.com is a simple to use exchange service that allows the user to quickly verify an account and purchase cryptocurrencies in a few clicks via credit card with more than 10 alternative payout options.
With five initial currencies to select including Bitcoin, Litecoin, BTC Cash, Ripple and Ethereum as well as some 25 additional currencies to be added, Bitinterpay.com is not only easy to access and use but also offers unrivalled future purchase options including Eos, Tron, Dash, Tezos, IOTA, Monero, Stellar, Ethereum Classic, NEO and Zcash.
Up to the value of €100, users purchase currencies without registration and verification takes a few moments – all that is needed is a credit card and customers can buy listed currency with USD & EUR instantly.
The platform is a fully legally compliant and EU-licensed currency service adhere to the highest levels of security, data protection, and regulation.
The Exchange that Offers Below Industry Transfer Fees
The exchange has only just launched, so the good news is that all newly registered users can transact without commission fees – this makes the platform one of the most profitable on the market!
For those that miss the initial launch however we will be giving preferential rates but do transact early to avoid disappointment!
It is hard to believe that in today's market you can purchase bitcoin at 0% service commissions – the founders of Bitinterpay.com are passionate about crypto and blockchain – from the founding they had the mission to make cryptocurrencies available to all, to this end the team partnered with the publishing partner Mnews World whose audience are simply ordinary people who want to trade cryptocurrencies – the plan is to release as much market intelligence on crypto and blockchain as possible.
The Secure Exchange that Offers Simple Transactions
Cryptocurrency uptake is increasing, and many want to invest but are also aware of the pitfalls – caution is required and as such Bitinterpay.com have made the interface, sign-up and purchase interface as no-nonsense as possible. With a low limit of €10, gone are the days of clicking the wrong button and making a costly mistake! 
In short, the platform is open to all, secure and simple to use.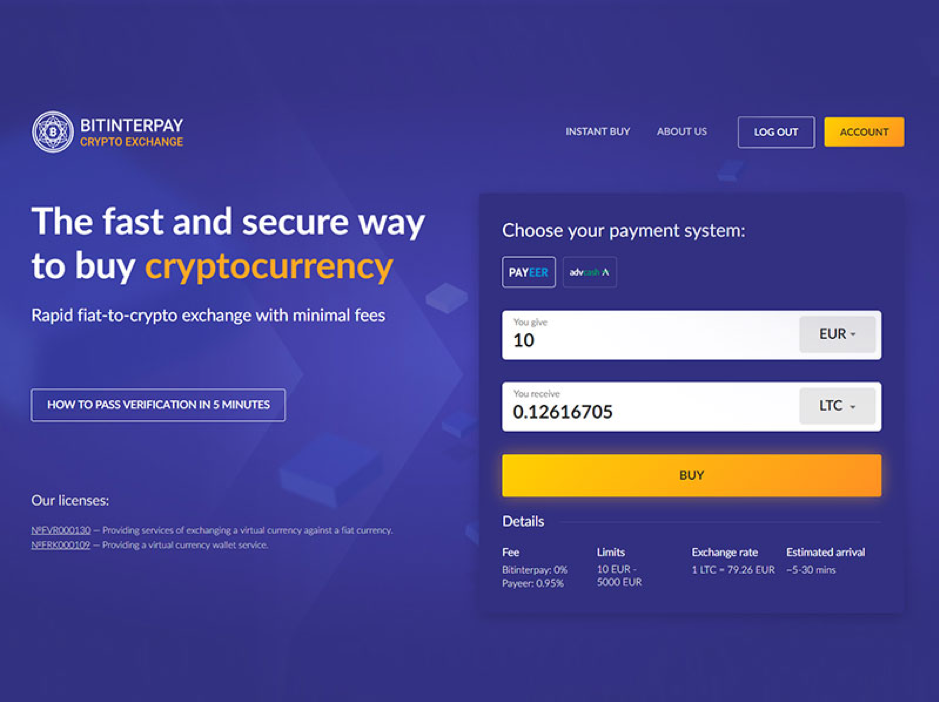 Bitinterpay.com to Offer Crypto-Corporate Services
Bitinterpay.com is also pleased to announce that in the very near future it plans to operate Table-skin – a special kind of digital asset where the price is value-linked to the real fiat currency. The asset is provided by its presence on the platform via the company that launched them with the first equivalent of the USD – the Tether.
Bitinterpay.com works directly with the company produces Tether. With great terms of purchase to Bitinterpay.com users, the new service will be available to both private and corporate clients and is the first step in ambitious plans to offer corporate services to including receiving payments in cryptocurrencies.
Ensure great profitability on your transactions and enjoy 0% service commission today whilst available!
About Bitinterpay.com: Bitinterpay.com is a brand-new exchange offering great transaction fees on the top traded cryptocurrencies including BTC and ETH. With extensive growth plans including some 25 currencies and corporate services, the platform is easy to use, secure, complaint and above all accessible to all. For more information please visit www.bitinterpay.com
How to Use Cryptocurrency Sports Betting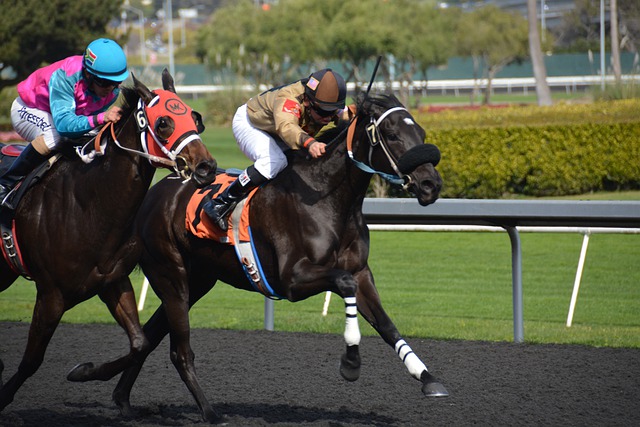 The advent of cryptocurrencies revolutionized virtually every industry, including online gambling. Although the cryptos were initially volatile and a reserve for high-risk takers and speculators, they have stabilized and are now trusted for everyday business transactions. For instance, unofficial statistics reveal that about 60% of bitcoin transactions are related to betting. However, what are the advantages and disadvantages of crypto sports betting? How do you bet with crypto? How do you choose the right cryptocurrency bookmaker? Here is everything you need to know about it and the best crypto sport betting bookmakers
Advantages of Bitcoin and Cryptocurrency Sports Betting
The anonymity of the user during wallet transfers and account creation among some bookmakers which shelters one from government bans on betting in some countries and some taxes

Higher betting limits due to the instability of bitcoin and other cryptocurrencies

Fast and easy deposits and withdrawals because it is decentralized cash with no intermediaries

Lower fees that are almost negligible as compared to other deposit and withdrawal options

Makes it possible for a user to exchange their crypto that may be or will be banned in their country

Accessibility of the bookmakers globally by surpassing local gambling laws
Lotto Nation is Revolutionizing the Traditional Lottery Industry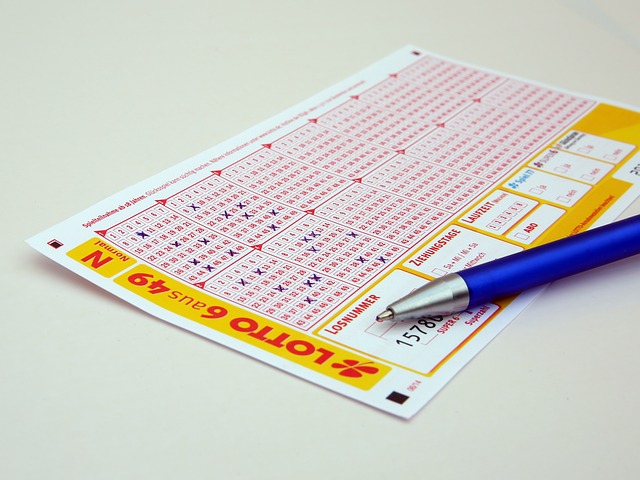 As the global economy continues to deal with the economic fallout due to the ongoing pandemic, companies are coming to terms with the fact that normalcy may not return for quite a while.  Many economists are wondering how the business landscape will look a year or more from now.  It's certainly possible that many businesses, such as retailers and restaurants, may be unable to survive the current downturn.  But while some businesses will falter, others will emerge stronger than ever.
Traditionally, when economies go through a severe downturn, companies adapt.  Those that maintain the status quo usually have great difficulty while those that adapt prosper and conquer.  One possible example of this is Lotto Nation.  Thanks to the entrepreneurial skills of Nils Thomson, the Founder and CEO of Lotto Nation, the company is attempting to completely modernize the traditional lottery industry.
Current Lottery Model is Severely Outdated
It's safe to say that nearly every human that has ever walked the earth has fantasized about winning the massive jackpot that would completely change their life.  These dreams have turned the global lottery industry into a $302 billion market that is expected to reach $380 billion by 2025.  Despite this predicted growth, the industry suffers from a variety of problems that are preventing it from really exploding.
Perhaps the biggest problem is that traditional lotteries are centralized.  Because of…
Digital Money Defined and How it Works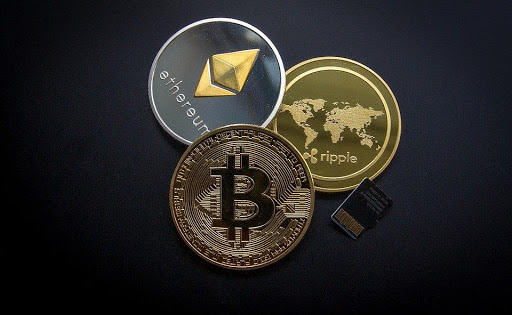 The advancements in modern technology revolutionized the industry such that there emerged digital money. With digital money, international payments are made simpler. The exchange rates are also relatively inexpensive and you are guaranteed with secure payments.
But, What is Digital Money?
In a gist, digital money is an electronic form of payment. Unlike cash, it has no tangible form, and payments or exchanges transpire over computers. Cryptocurrencies such as Bitcoin, Ethereum, and Ripple, are examples of digital money. You can trade in Bitcoin, purchase Ethereum, or buy Ripple through several cryptocurrency exchange platforms. Most of these platforms are relatively easy to use and some even offer a direct link on your electronic wallet accounts.
How Does Digital Money Work?
Blockchain Network
Digital money is created, stored, and exchanged in its individual blockchain network. A blockchain is all about digital information stored in a public database. When a user requests for a transaction, the transaction is broadcast over a peer-to-peer (P2P) network that is composed of computers which are also referred to as nodes. The nodes are integrated with algorithms that can verify the validity of the transactions.
Once the transaction is verified, it is combined with other transactions, which eventually creates a new block of…