Cryptocurrencies Offered for Purchase in an Industry First with 0% Service Commission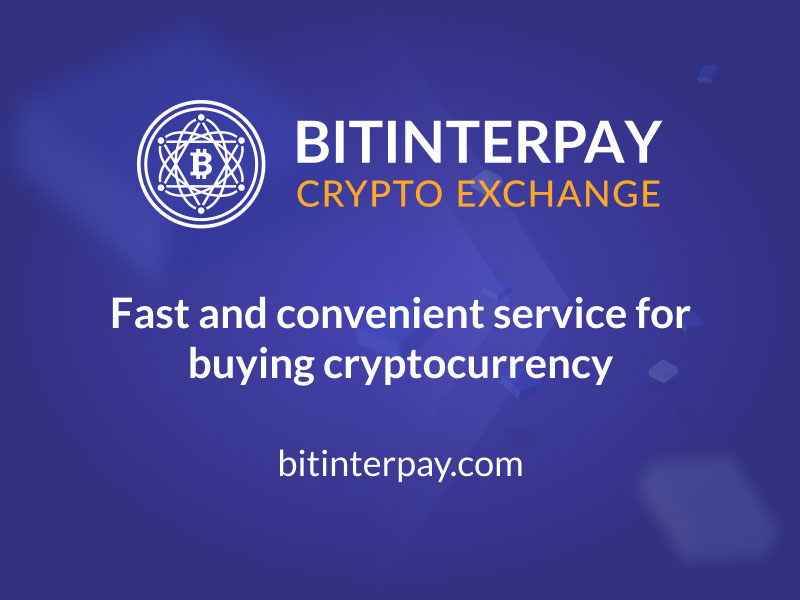 As the cryptocurrency industry both matures and grows, so to do the number and format of exchanges and means to transact crypto purchases. A consistent issue faced by consumers has been the differing rates of commissions.
Imagine a zero percent commission – rarely do such opportunities arise but now consumers can purchase cryptocurrencies at 0% service commissions or a limited period.
Introducing Bitinterpay.com – the Secure Exchange Offering 0% Commissions
Simply put, Bitinterpay.com is a simple to use exchange service that allows the user to quickly verify an account and purchase cryptocurrencies in a few clicks via credit card with more than 10 alternative payout options.
With five initial currencies to select including Bitcoin, Litecoin, BTC Cash, Ripple and Ethereum as well as some 25 additional currencies to be added, Bitinterpay.com is not only easy to access and use but also offers unrivalled future purchase options including Eos, Tron, Dash, Tezos, IOTA, Monero, Stellar, Ethereum Classic, NEO and Zcash.
Up to the value of €100, users purchase currencies without registration and verification takes a few moments – all that is needed is a credit card and customers can buy listed currency with USD & EUR instantly.
The platform is a fully legally compliant and EU-licensed currency service adhere to the highest levels of security, data protection, and regulation.
The Exchange that Offers Below Industry Transfer Fees
The exchange has only just launched, so the good news is that all newly registered users can transact without commission fees – this makes the platform one of the most profitable on the market!
For those that miss the initial launch however we will be giving preferential rates but do transact early to avoid disappointment!
It is hard to believe that in today's market you can purchase bitcoin at 0% service commissions – the founders of Bitinterpay.com are passionate about crypto and blockchain – from the founding they had the mission to make cryptocurrencies available to all, to this end the team partnered with the publishing partner Mnews World whose audience are simply ordinary people who want to trade cryptocurrencies – the plan is to release as much market intelligence on crypto and blockchain as possible.
The Secure Exchange that Offers Simple Transactions
Cryptocurrency uptake is increasing, and many want to invest but are also aware of the pitfalls – caution is required and as such Bitinterpay.com have made the interface, sign-up and purchase interface as no-nonsense as possible. With a low limit of €10, gone are the days of clicking the wrong button and making a costly mistake! 
In short, the platform is open to all, secure and simple to use.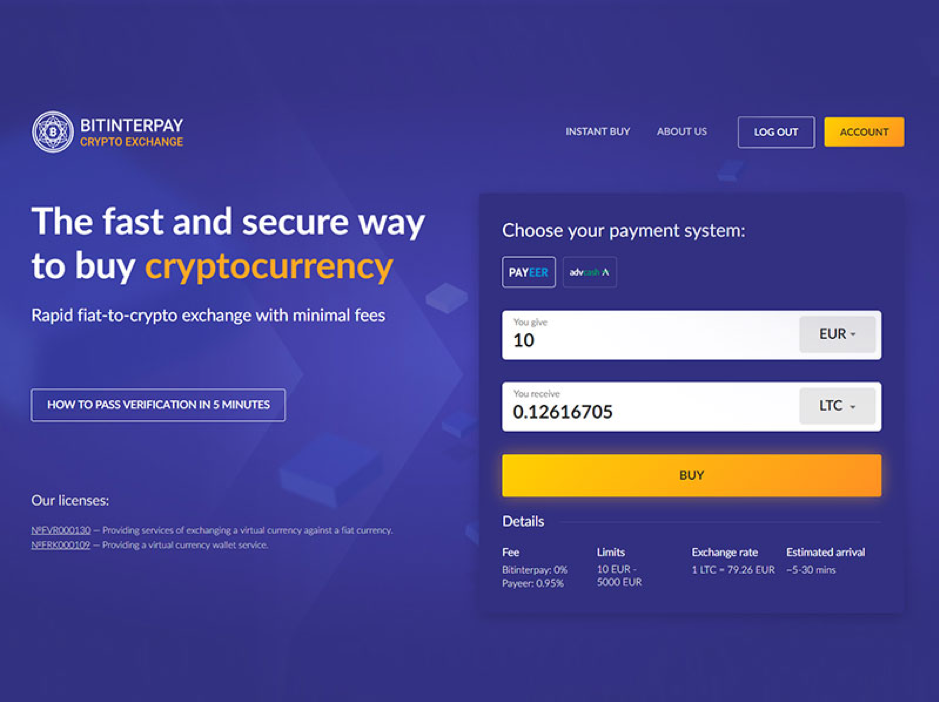 Bitinterpay.com to Offer Crypto-Corporate Services
Bitinterpay.com is also pleased to announce that in the very near future it plans to operate Table-skin – a special kind of digital asset where the price is value-linked to the real fiat currency. The asset is provided by its presence on the platform via the company that launched them with the first equivalent of the USD – the Tether.
Bitinterpay.com works directly with the company produces Tether. With great terms of purchase to Bitinterpay.com users, the new service will be available to both private and corporate clients and is the first step in ambitious plans to offer corporate services to including receiving payments in cryptocurrencies.
Ensure great profitability on your transactions and enjoy 0% service commission today whilst available!
About Bitinterpay.com: Bitinterpay.com is a brand-new exchange offering great transaction fees on the top traded cryptocurrencies including BTC and ETH. With extensive growth plans including some 25 currencies and corporate services, the platform is easy to use, secure, complaint and above all accessible to all. For more information please visit www.bitinterpay.com
Cryptolinks Is Helping Crypto Participants Find Structure Amidst Chaos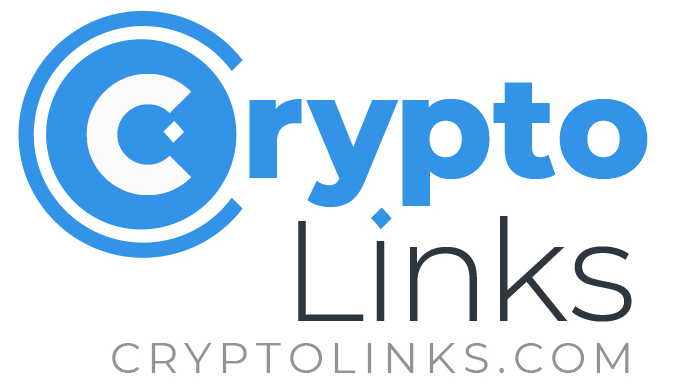 Avid participants of the crypto space would agree that it is a tad difficult to navigate the nascent digital asset market. Unlike traditional industries where established companies have stamped their dominance, the crypto industry is a nest for startups that are striving to make a name for themselves in various niches. As such, competition fuels the unprecedented growth recorded in the short history of crypto. And where there is competition, there is bound to be a demand for innovation.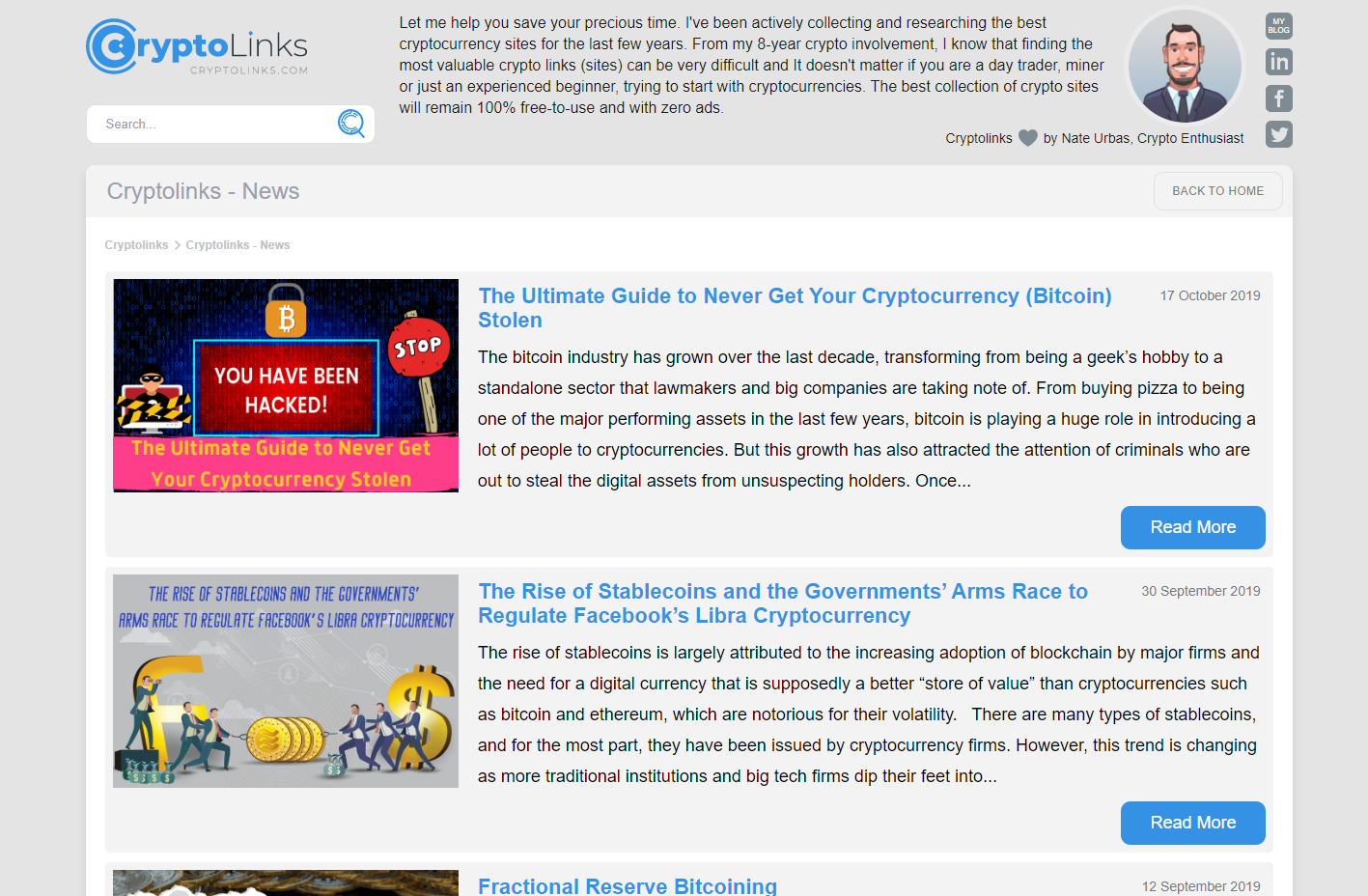 Although innovation trails the success of the crypto, it, however, presents scrupulous entities an opportunity to capitalize on the community's insatiable hunger for crypto developments. Hence, a company can simply put together a below standard product or service, call it all sorts of names, profess its innovative features, and generate revenue from such hype. This possibility is what every crypto practitioner has to contend with, as it has become increasingly difficult to differentiate between substandard products and quality ones. This assertion holds even for crypto experts, let alone new entrants who are yet to find their footings.
In light of this, crypto participants must go through a rigorous process to pick out products that suit their business models,…
Revealed: The Mental Skills Required to Be a Successful Trader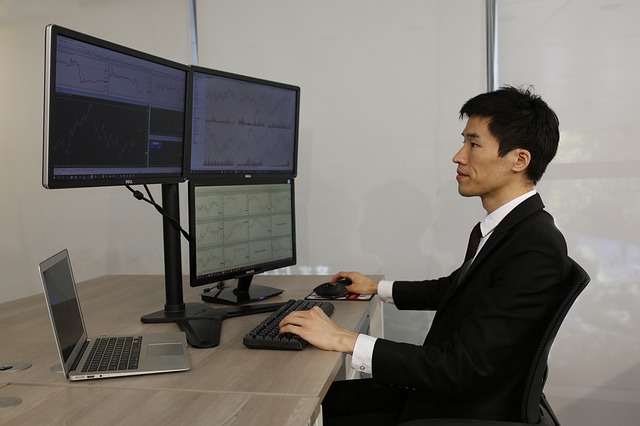 The world of financial trading, be it investing in cryptocurrencies on the market or trading stocks, can be an unforgiving one. Only the very best are able to rise to the top and turn their trading regimen into a seven-figure income, meaning that total dedication to your craft is a prerequisite. Ask any successful trader, and they'll tell you that having the right mindset is the key to success.
A clear mind with laser-sharp focus and serious endurance will be able to see the bigger picture, spot the most profitable trades, keep track of the market, reduce risk, and compete with the best of the Wall Street pros. In many ways, successful trading is a lot like being a successful poker player.
You need to be able to play the long game, make the most of your luck, and know exactly when to strike to become a high roller. All of these require a strong arsenal of mental skills. Here are the mental skills you need to build in order to become a successful trader.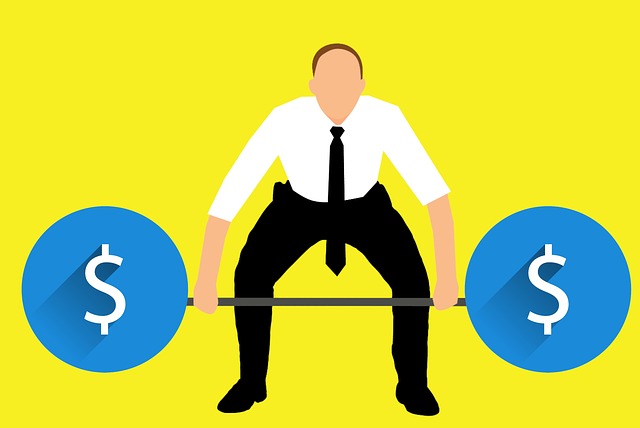 Source: Pixabay 
Caption: Successful trading in the financial market requires mental strength, resilience, and endurance. 
…
SFUNDING – The Leading Utility Blockchain platform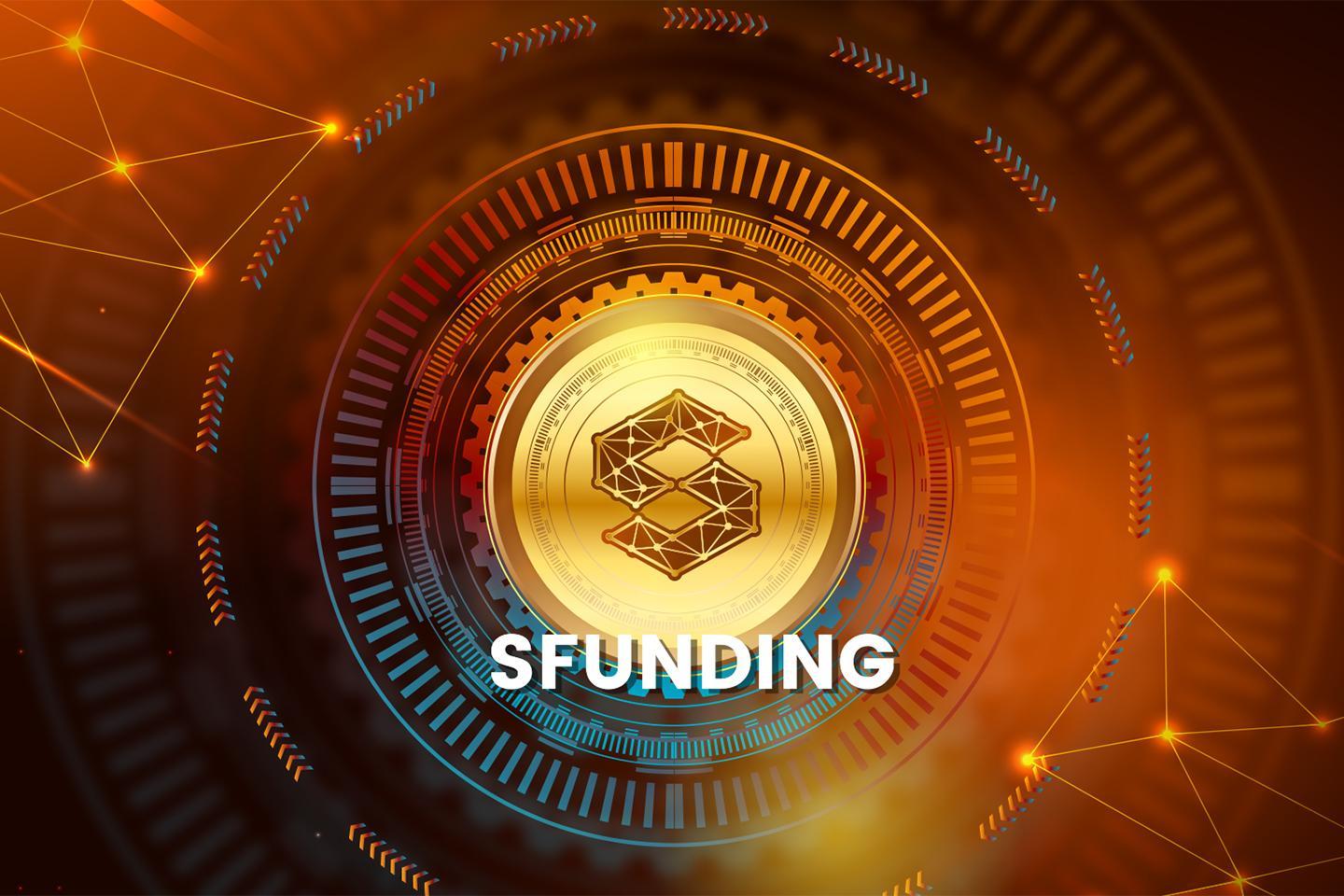 Integrating Smart Contract feature, SFUNDING was launched as a pioneering Utility Blockchain platform project. It offers a favourable environment for Dapps and decentralized entertainment services as well as ensuring transparency, fairness, and optimal user experience.
SFUNDING envisions to be the leading Utility Blockchain platform that offers a favourable environment for Dapps and decentralized entertainment services as well as ensuring transparency, fairness, and optimal user experience.
Blockchain-based games developed by SFUNDING provide users with numerous outstanding features.
Track and validate ownership of digital assets.

Offer a secure payment system

Increase competitiveness by applying innovative technology

Trade digital assets easily with high liquidity
Operating model
SFUNDING system is empowered by Blockchain technology, which brings optimal freedom for the user through an open-source, decentralized, independent, and intermediary-free platform. All user data are securely encrypted and not controlled by any parties control, including SFUNDING Developer Team. 
The launch of SFUNDING has opened up a new era of freedom and privacy where user rights and benefits are always the top priority. As an open-source platform, SFUNDING allows everyone to participate in information verification as well as the overall development of the platform.
Transaction information is always public and…