Cryptocurrencies Offered for Purchase in an Industry First with 0% Service Commission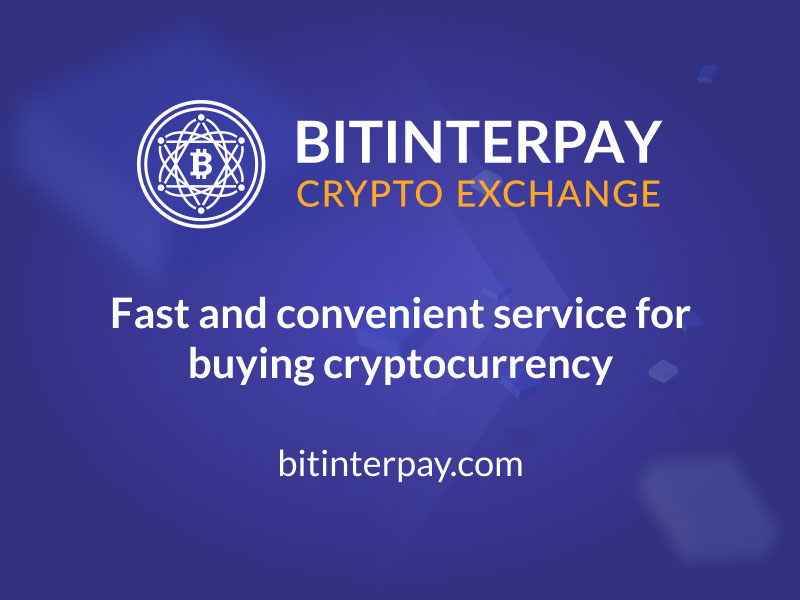 As the cryptocurrency industry both matures and grows, so to do the number and format of exchanges and means to transact crypto purchases. A consistent issue faced by consumers has been the differing rates of commissions.
Imagine a zero percent commission – rarely do such opportunities arise but now consumers can purchase cryptocurrencies at 0% service commissions or a limited period.
Introducing Bitinterpay.com – the Secure Exchange Offering 0% Commissions
Simply put, Bitinterpay.com is a simple to use exchange service that allows the user to quickly verify an account and purchase cryptocurrencies in a few clicks via credit card with more than 10 alternative payout options.
With five initial currencies to select including Bitcoin, Litecoin, BTC Cash, Ripple and Ethereum as well as some 25 additional currencies to be added, Bitinterpay.com is not only easy to access and use but also offers unrivalled future purchase options including Eos, Tron, Dash, Tezos, IOTA, Monero, Stellar, Ethereum Classic, NEO and Zcash.
Up to the value of €100, users purchase currencies without registration and verification takes a few moments – all that is needed is a credit card and customers can buy listed currency with USD & EUR instantly.
The platform is a fully legally compliant and EU-licensed currency service adhere to the highest levels of security, data protection, and regulation.
The Exchange that Offers Below Industry Transfer Fees
The exchange has only just launched, so the good news is that all newly registered users can transact without commission fees – this makes the platform one of the most profitable on the market!
For those that miss the initial launch however we will be giving preferential rates but do transact early to avoid disappointment!
It is hard to believe that in today's market you can purchase bitcoin at 0% service commissions – the founders of Bitinterpay.com are passionate about crypto and blockchain – from the founding they had the mission to make cryptocurrencies available to all, to this end the team partnered with the publishing partner Mnews World whose audience are simply ordinary people who want to trade cryptocurrencies – the plan is to release as much market intelligence on crypto and blockchain as possible.
The Secure Exchange that Offers Simple Transactions
Cryptocurrency uptake is increasing, and many want to invest but are also aware of the pitfalls – caution is required and as such Bitinterpay.com have made the interface, sign-up and purchase interface as no-nonsense as possible. With a low limit of €10, gone are the days of clicking the wrong button and making a costly mistake! 
In short, the platform is open to all, secure and simple to use.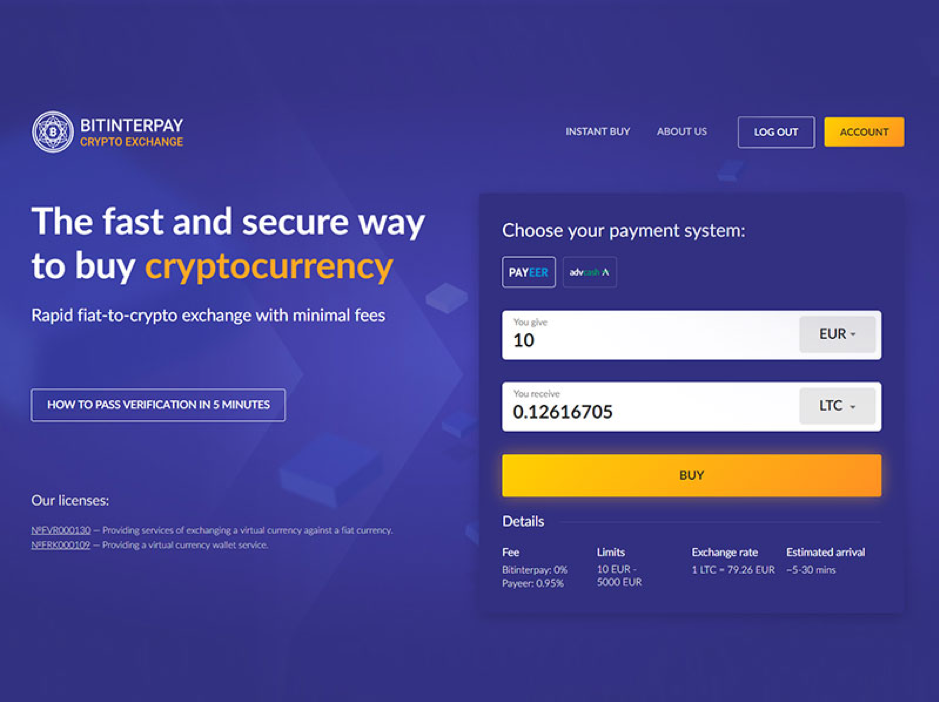 Bitinterpay.com to Offer Crypto-Corporate Services
Bitinterpay.com is also pleased to announce that in the very near future it plans to operate Table-skin – a special kind of digital asset where the price is value-linked to the real fiat currency. The asset is provided by its presence on the platform via the company that launched them with the first equivalent of the USD – the Tether.
Bitinterpay.com works directly with the company produces Tether. With great terms of purchase to Bitinterpay.com users, the new service will be available to both private and corporate clients and is the first step in ambitious plans to offer corporate services to including receiving payments in cryptocurrencies.
Ensure great profitability on your transactions and enjoy 0% service commission today whilst available!
About Bitinterpay.com: Bitinterpay.com is a brand-new exchange offering great transaction fees on the top traded cryptocurrencies including BTC and ETH. With extensive growth plans including some 25 currencies and corporate services, the platform is easy to use, secure, complaint and above all accessible to all. For more information please visit www.bitinterpay.com
Kriptomat Exchange Launches World's First Gamified Blockchain Rewards Program
Estonia, Europe 12th of August –Today, the government-regulated cryptocurrency exchange Kriptomat launched the world's first gamified blockchain rewards program. The unique experience allows users to play games of chance, collect blockchain assets, craft collectibles, and acquire non-fungible tokens that provide discounts and can be played in over 20 different video games. The loyalty program, called The Dragon Riders of Kriptomat, operates on the Enjin Platform and utilizes the new ERC-1155 token standard recently adopted by the Ethereum community.
"We are thrilled to lead the charge when it comes to adopting blockchain for rewards because we honestly believe that on-chain tokens are the most advanced form of digital asset in existence," said Srdjan Mahmutovich, Kriptomat CEO. "Our team always strives to advance personal sovereignty, economic equality, and social equity by building community-centric platforms that offer transparency, opportunity, and self-governance to all who use them. This rewards program is another one of our innovations that will prove to the general public that blockchain is the future of digital proprietary."
In the launch announcement, Kriptomat explains that blockchain assets are far more valuable than ordinary reward points. Users can store blockchain assets securely for a lifetime, sell or trade them for money or cryptocurrency, or use them in a multitude of apps and games.
With the Kriptomat rewards program, the team aspires to provide its customer base with the…
NEXO Token Holders Receive US$2,409,574.87 in Dividends

Nexo is delighted to announce that the Dividend Payment of US$2,409,574.87 to NEXO Token Holders scheduled for August 15, 2019, is now complete.
NEXO Token Holders can simply log in to the Nexo Mobile App to view the dividend that has been credited to their wallets.
The annualized dividend yield is an impressive 12.73%, which surpasses all of the highest dividend-paying stocks in the S&P 500.
Nexo's innovative dividend-distribution methodology rewards long-term investor confidence and also decreases market volatility around ex-dividend dates. It consists of two parts – the Nexo Base Dividend and the Nexo Loyalty Dividend, each making up 50% of the total amount in the current distribution.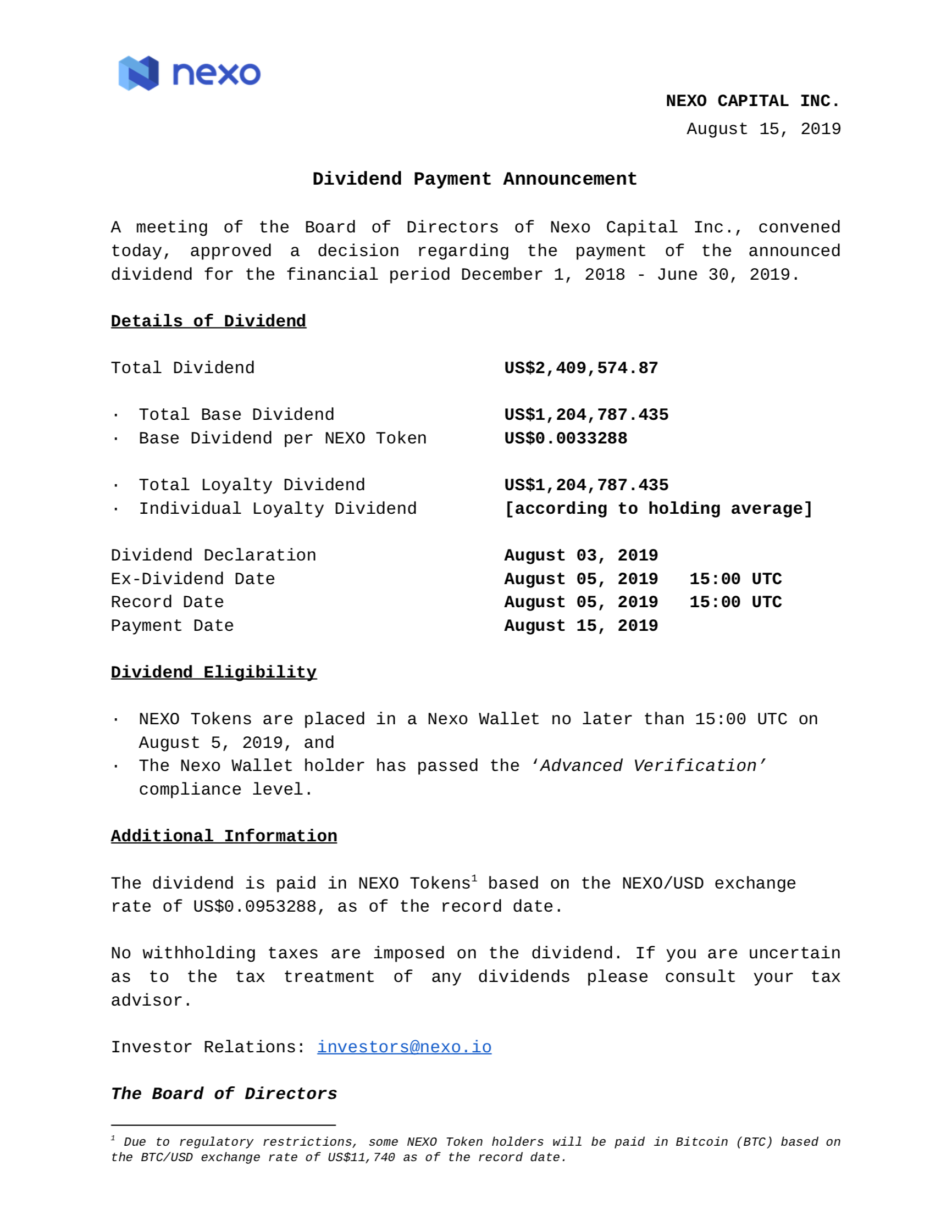 Since the April 2018 launch, Nexo has seen exorbitant growth of the registered user base to 250,000+ and has gained significant market share, making Nexo the market leader in Crypto FinTech.
Nexo's impeccable and innovative marketing strategies, unrivaled customer support, combined with a substantial upswing in crypto asset prices across the board has ensured unprecedented demand for Nexo's signature Instant Crypto Credit Lines™.
This has given us the means to further give back to the community, by allowing investors from around the world to generate 8% with Nexo's
Smart Mixer Unveils Privacy Enhancing Solutions to Keep Your Transactions Anonymous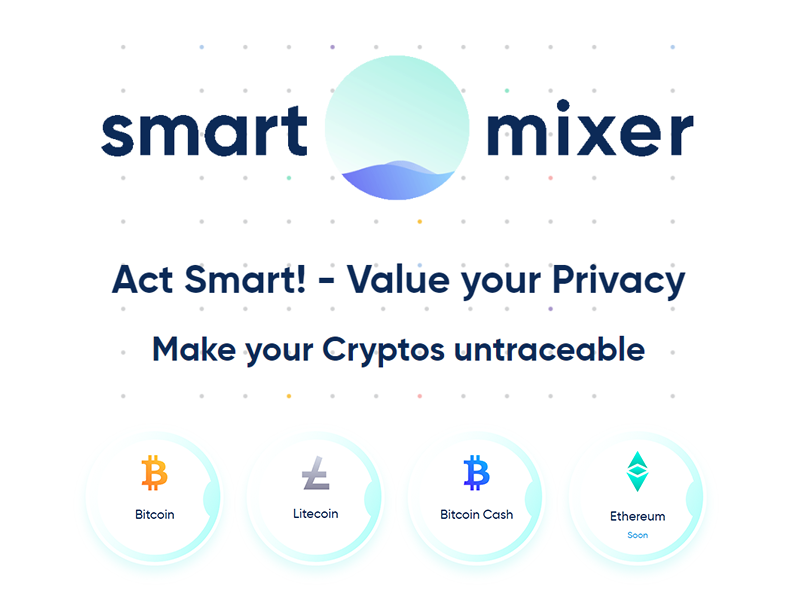 New privacy-enhancing solutions presented by Smart Mixer help users protect their financial privacy by supplying them with a complete service for conducting anonymous blockchain transactions. Smart Mixer provides a differentiated solution that offers full anonymity and proof of mixing to every Smart Mixer user.
SmartMixer, a custom cryptocurrency provider focused on improving an essential service to cryptocurrency users, has unveiled its offering, transaction anonymity.
The SmartMixer solution is an important one that protects the identity and transaction details of the SmartMixer user. The team at SmartMixer realizes that anonymity is a crucial component in a digital era that has stripped all notions of privacy away from the end-user.
Financial privacy is of the utmost importance since the value is transferred from one individual to the other. As such, security, privacy, and non-censorship are fundamental tenets of the financial transaction. While the blockchain may offer compelling solutions in security, accounting, and lack of censorship, anonymity may not be a high priority.
SmartMixer exists to address the crucial problem of the lack of financial transaction anonymity in this digital era.
How Does Smart Mixer Work?
The SmartMixer privacy-enhancing and anonymizing solution is designed with the end-user in mind in each step of the process. Smart Mixer provides simplicity and anonymity throughout the entire process.
To use SmartMixer, enter the recipient's coin address and send coins. Smart Mixer will mix the…