Why are so many companies investing in cryptocurrency trading platforms?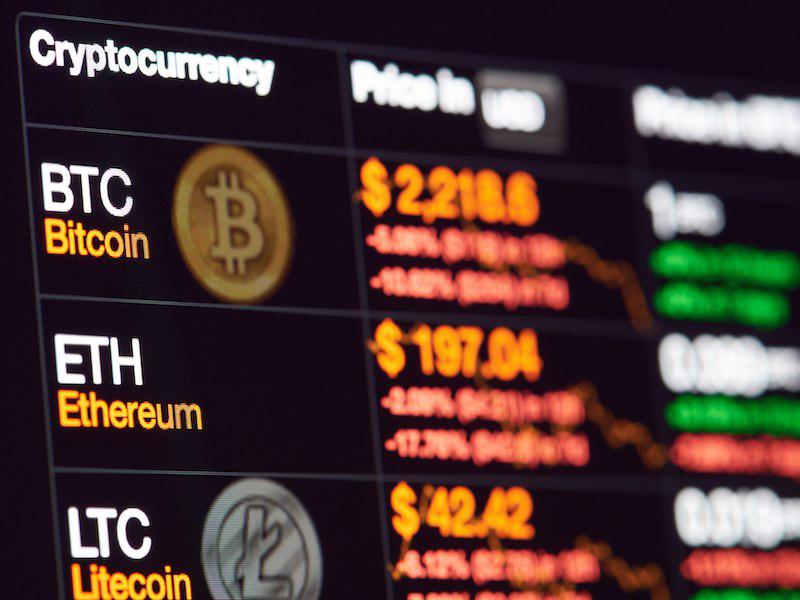 Cryptocurrencies have the reputation of often being opaque, difficult to use, and not always user-friendly. That reputation has a lot to do with the early days of cryptocurrency when the only way to participate required specialized knowledge and a familiarity with the often-unwelcoming cryptocurrency scene. Now, however, that reputation is entirely undeserved. In fact, new trading platforms seem to be springing up almost daily. If cryptocurrency really is as difficult as its reputation suggests, what can explain this massive investment into trading platforms?
Speculation drives growth
One of the most obvious reasons is the growth of speculation. Simply put, there's a lot of money to be made in crypto, and everyone wants a slice of the pie. Let's take a look at Bitcoin, arguably the most popular cryptocurrency. From its humble beginnings of being nearly free, the price skyrocketed to nearly $20000 two years ago, before dropping down to today's level. But this rise, from almost valueless to incredibly valuable, has attracted many people, who are willing to take a bit of risk on making a quick buck.
But, in order to support the amount of speculation, Bitcoin can't remain in internet forums and chat servers. Consumers, especially private individuals who may not have the same technical know-how as the early Bitcoin pioneers, want ease of use and reliability overall. The first exchanges weren't much of an improvement over the word-of-mouth methods of cryptocurrency growth, but today's exchanges often comply with a whole host of regulations and checks to keep consumers safe. Trading platforms, seeking to make crypto trading as easy and pain-free as possible, follow this trend.
Network effects reign supreme
Another reason for the explosive growth of trading platforms is the race to establish themselves before the more traditional banks, and financial services providers take hold. In other words, today's trading platforms are looking to harness network effects and build their client base before the inevitable centralization of services. Crypto startups often don't have the same financing and reputation carried by more traditional finance organizations. Instead, they need to build it.
Investors often take a firm's reputation and brand a shorthand for the trustworthiness of their investment, and many companies, big and small, are looking to leverage those factors to be successful. Network effects, caused by a brand's popularity, is one of the drivers of online service centralization. Facebook and Google are good examples of the effect. Everyone uses them, because, well, everyone else uses them too. And many companies are aiming to replicate that for their own platforms. After all, it's no small thing to be the Facebook of crypto – it may allow a company to compete with traditional finance, the same way modern tech companies disrupted the old guard like IBM, Xerox, and GE.
Institutional and retail investors looking for new opportunities
So far, not many major financial businesses, like banks and other institutions, have gone into cryptocurrencies, instead of taking a wait and see approach. Even the ones that have, such as Fidelity Investments and Goldman Sachs, have so far avoided making too big of a splash, making room for smaller, more nimble organs to fill the space. And, even where they have entered, traditional finance has focused on launching platforms and tools for institutional investors, instead of retail customers.
This lack of focus from traditional finance on retail investors means that innovative, disruptive startups have a real shot of establishing themselves, and keeping a loyal customer base when and if the big names get into the game. They also have the advantage of being able to quickly reposition and adjust to market changes, something a traditional finance organization has historically had trouble doing.
Even institutional clients aren't all satisfied with traditional finance offerings. Companies such as Circle, Coinbase, and Bittrex have all launched institutional trading platforms, are expanding their current ones to accommodate the growing trade volume in cryptocurrency. Despite the current lethargy of the market, firms such as Huibo, specializing in derivative trading platforms, have reported volumes of up to 20 billion USD. That amount shows that not only is crypto trading growing, but it's also growing quickly.
Why the investment?
All of this boils down to three main reasons, so many firms and companies are investing in crypto trading platforms. First, everyone wants to participate in the current crypto craze, and trading volumes reflect that fact. Second, platforms are seeking to establish their own brand and reputation before better established, traditional finance firms throw their weight into the ring. And finally, the demand for trading platforms of all types targeting all kinds of investors is high, and the market is doing its best to meet it. Of course, many of these platforms will fail to reach the sustained, consistent volume turnover necessary to survive – but those that do are almost guaranteed success in the future.
Source: www.monfex.com
How can Ethereum casino improve the online gambling industry?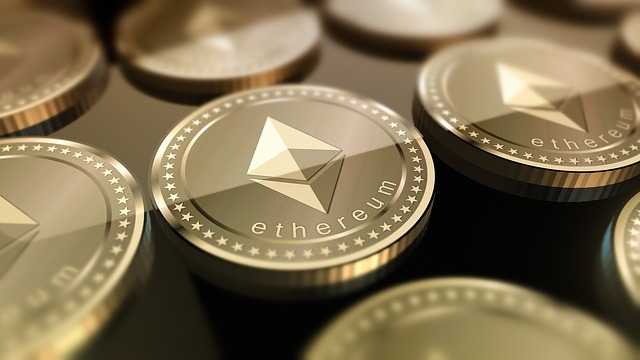 The undisputed king of the cryptocurrency industry is Bitcoin for the moment. This is an undeniable fact, maybe because it was the first and has been around for more than 10 years. But coming in a close second place is the Ethereum that has also been around for quite some time now. When it first emerged, ETH brought some major improvements to the table, most notably even faster speeds of transactions and the smart contract technology. From the get go, crypto casinos noticed the potential of Ethereum and that's how the first ETH Casinos started to emerge. Since then Ethereum Casinos started going full throttle towards the progress of the gambling industry, bringing with themselves a ton of massive improvements that are truly revolutionizing the casino world.
The speed of Ethereum Casino
The first thing that everyone in the casino world notices is the incredible speed of the ETH Casinos. This is due to the fact that Ethereum uses smart contact technology that allows players to deal directly with the casino. This cuts down the time significantly and all processes are completed within a matter of minutes. For example, the classic online casinos take days to finalize the transactions, because they wait for 3-rd party organizations like banks. In case of Ethereum Casino, the deal happens directly, which translates into transfers that are made almost momentarily.
Security and Anonymity of Ethereum…
Manufacturing Blockchain Company Syncfab Featured in NASDAQ Entrepreneurial Center's Event in Times Square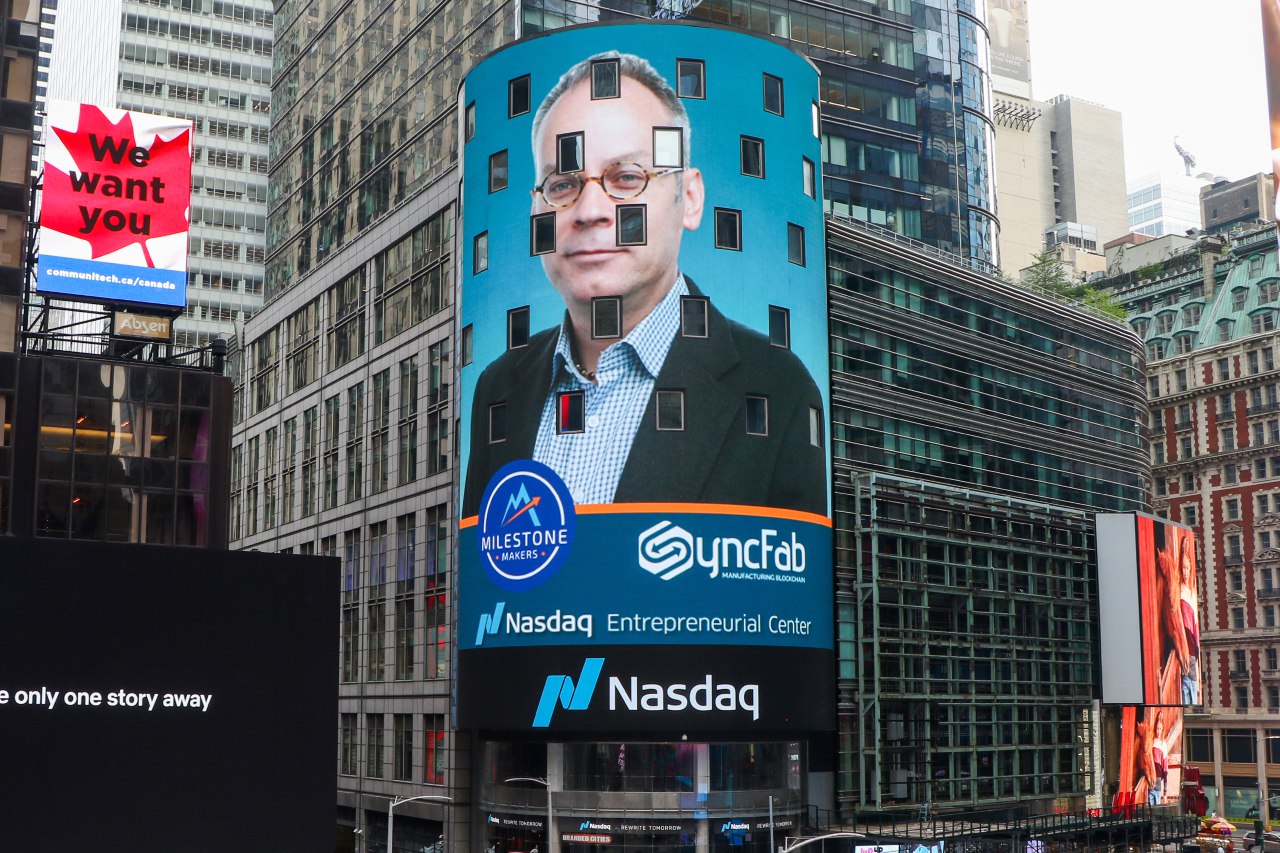 The NASDAQ Entrepreneurial Center hand-picked several advanced projects and companies to provide individualized mentorship and executive coaching in an effort to support tech startups working on various COVID-19 solutions. As part of the program, the NASDAQ Tower in Times Square broadcasted its Milestone Makers COVID-19 Solutions Cohort live last Wednesday.  
Time-tested communications and manufacturing supply chains have been significantly damaged this year due to the pandemic. This is why manufacturing blockchain company SyncFab was one of the headliners at the conference. Supply chains have become all but non-responsive, and innovative solutions are being prioritized.
SyncFab has built and launched an advanced blockchain platform for supporting smart supply chains and allowing users to source, procure, track, secure, and pay for precision spare parts. Led by Forbes Business Council Member Jeremy Goodwin, SyncFab brings real-time capacity savings opportunities alongside addressing the billion-dollar pain points in manufacturing supply chains. It connects automotive, aerospace, and medical manufacturers with more cost-effective suppliers using blockchain-secured transactions.
"In 2020 the time has finally arrived for industry to jettison the limitations of old-fashioned manual procurement processes," said SyncFab CEO Jeremy Goodwin in his presentation during the conference. He added that "looking forward, we [SyncFab] will expand supplier coverage, add new supplier response incentive and purchase order programs, and continue to innovate post-procurement blockchain traceability features" to meet shifting needs in the industry.
…
Ways To Become A Successful Trader

If you want to start trading then you can trade in Forex market where you will find some great trading opportunities and you can take advantage from it if you know how to play the game in this market. At an early stage of trading almost all traders thinks that trading is all about setting up chart and entry and exit points. But if you want to be professional in this industry you must need to have knowledge about trading strategies, money management and should have control over your emotions. Now we are going to talk about a few tip which going to help you to stay alive in the trading game.
Study the Forex market
Having a sound knowledge about Forex trading is must if you want make a living from it. Traders need to know how this market works, the different currency pairs, how they behave, support and resistance and bid-ask price. There is also some complicated concepts like pips, spreads, leverage, slippage, commission etc. about which you need know clearly and able to calculate it without any confusion. You can analyze this market both technically and fundamentally, so you have to learn how to do them. There are lots of financial news publishes every day and a trader must need to understand those announcement and able to find out how the market can react to that news.
Choose…