Why are so many companies investing in cryptocurrency trading platforms?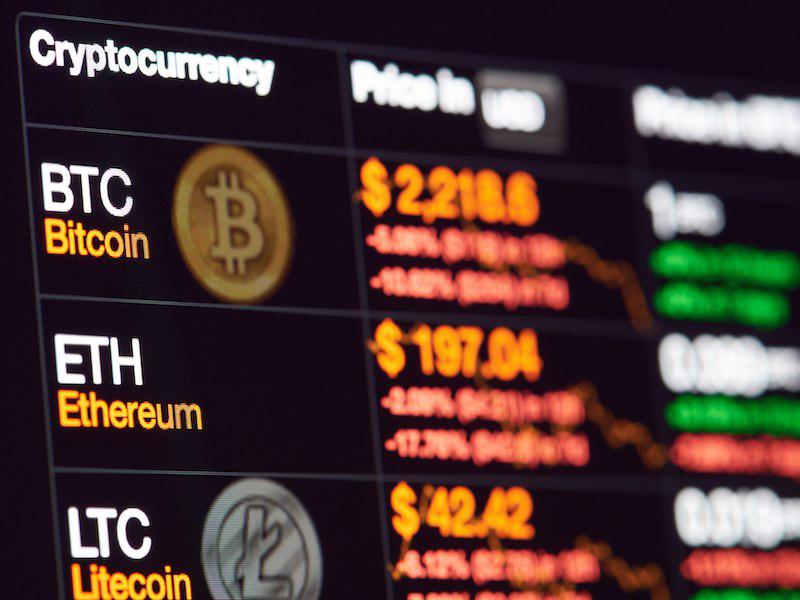 Cryptocurrencies have the reputation of often being opaque, difficult to use, and not always user-friendly. That reputation has a lot to do with the early days of cryptocurrency when the only way to participate required specialized knowledge and a familiarity with the often-unwelcoming cryptocurrency scene. Now, however, that reputation is entirely undeserved. In fact, new trading platforms seem to be springing up almost daily. If cryptocurrency really is as difficult as its reputation suggests, what can explain this massive investment into trading platforms?
Speculation drives growth
One of the most obvious reasons is the growth of speculation. Simply put, there's a lot of money to be made in crypto, and everyone wants a slice of the pie. Let's take a look at Bitcoin, arguably the most popular cryptocurrency. From its humble beginnings of being nearly free, the price skyrocketed to nearly $20000 two years ago, before dropping down to today's level. But this rise, from almost valueless to incredibly valuable, has attracted many people, who are willing to take a bit of risk on making a quick buck.
But, in order to support the amount of speculation, Bitcoin can't remain in internet forums and chat servers. Consumers, especially private individuals who may not have the same technical know-how as the early Bitcoin pioneers, want ease of use and reliability overall. The first exchanges weren't much of an improvement over the word-of-mouth methods of cryptocurrency growth, but today's exchanges often comply with a whole host of regulations and checks to keep consumers safe. Trading platforms, seeking to make crypto trading as easy and pain-free as possible, follow this trend.
Network effects reign supreme
Another reason for the explosive growth of trading platforms is the race to establish themselves before the more traditional banks, and financial services providers take hold. In other words, today's trading platforms are looking to harness network effects and build their client base before the inevitable centralization of services. Crypto startups often don't have the same financing and reputation carried by more traditional finance organizations. Instead, they need to build it.
Investors often take a firm's reputation and brand a shorthand for the trustworthiness of their investment, and many companies, big and small, are looking to leverage those factors to be successful. Network effects, caused by a brand's popularity, is one of the drivers of online service centralization. Facebook and Google are good examples of the effect. Everyone uses them, because, well, everyone else uses them too. And many companies are aiming to replicate that for their own platforms. After all, it's no small thing to be the Facebook of crypto – it may allow a company to compete with traditional finance, the same way modern tech companies disrupted the old guard like IBM, Xerox, and GE.
Institutional and retail investors looking for new opportunities
So far, not many major financial businesses, like banks and other institutions, have gone into cryptocurrencies, instead of taking a wait and see approach. Even the ones that have, such as Fidelity Investments and Goldman Sachs, have so far avoided making too big of a splash, making room for smaller, more nimble organs to fill the space. And, even where they have entered, traditional finance has focused on launching platforms and tools for institutional investors, instead of retail customers.
This lack of focus from traditional finance on retail investors means that innovative, disruptive startups have a real shot of establishing themselves, and keeping a loyal customer base when and if the big names get into the game. They also have the advantage of being able to quickly reposition and adjust to market changes, something a traditional finance organization has historically had trouble doing.
Even institutional clients aren't all satisfied with traditional finance offerings. Companies such as Circle, Coinbase, and Bittrex have all launched institutional trading platforms, are expanding their current ones to accommodate the growing trade volume in cryptocurrency. Despite the current lethargy of the market, firms such as Huibo, specializing in derivative trading platforms, have reported volumes of up to 20 billion USD. That amount shows that not only is crypto trading growing, but it's also growing quickly.
Why the investment?
All of this boils down to three main reasons, so many firms and companies are investing in crypto trading platforms. First, everyone wants to participate in the current crypto craze, and trading volumes reflect that fact. Second, platforms are seeking to establish their own brand and reputation before better established, traditional finance firms throw their weight into the ring. And finally, the demand for trading platforms of all types targeting all kinds of investors is high, and the market is doing its best to meet it. Of course, many of these platforms will fail to reach the sustained, consistent volume turnover necessary to survive – but those that do are almost guaranteed success in the future.
Source: www.monfex.com
Play CryptoSlots' New Game for Cash Prizes of up to $1,250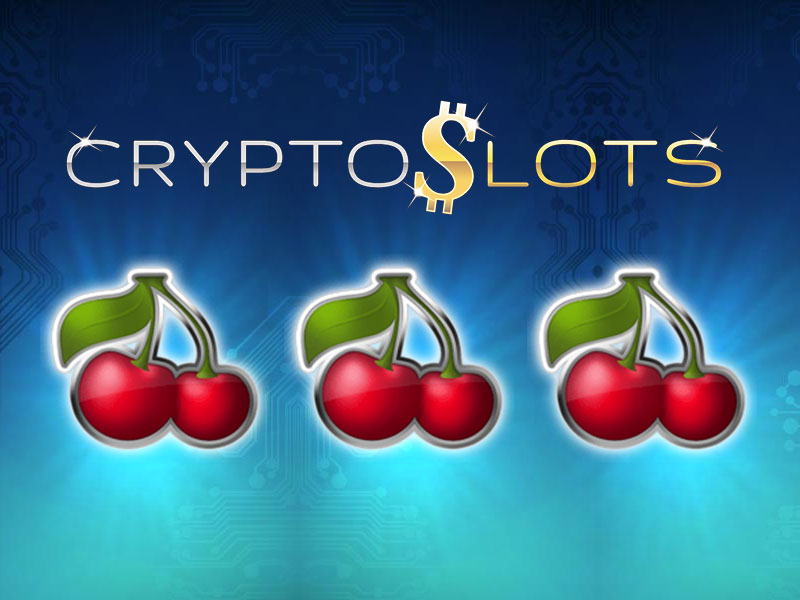 Another game, another cryptocurrency, crypto casino CryptoSlots bring players even more ways to win.
Open Season is their newest release. It boasts bright hunting graphics and bonus extras that pack a punch for online slot hunters. Players trigger big wins by shooting down Free Spins and scoring Mystery Cash Bonuses of up to $1,250.
CryptoSlots is perfect for online players who want to make their gaming easier with cryptocurrencies. Signing up takes seconds – a nice change from the lengthy details required by many casinos online.
Use bonus code MATCH133CTRAFFIC now to match your 1st deposit by 133%! *
This new game coincides with the addition of Monero as an accepted cryptocurrency. Monero is a gift to players who value the highest level of privacy when using crypto online. Transactions are untraceable, and players enjoy fast deposits & withdrawals. CryptoSlots promises all players security and anonymity whenever they play, however much they win.
This online casino launched in summer 2018, by Slotland Entertainment, and gives players a fully Provably Fair casino. This means that any game result on any game can be externally verified as fair. CryptoSlots wants players to have a secure and sure way to win.
Monero joins Bitcoin, Bitcoin Cash, and Litecoin as a deposit and withdrawal option. Deposits…
Rising Star CryptoDozer overtakes CryptoKitties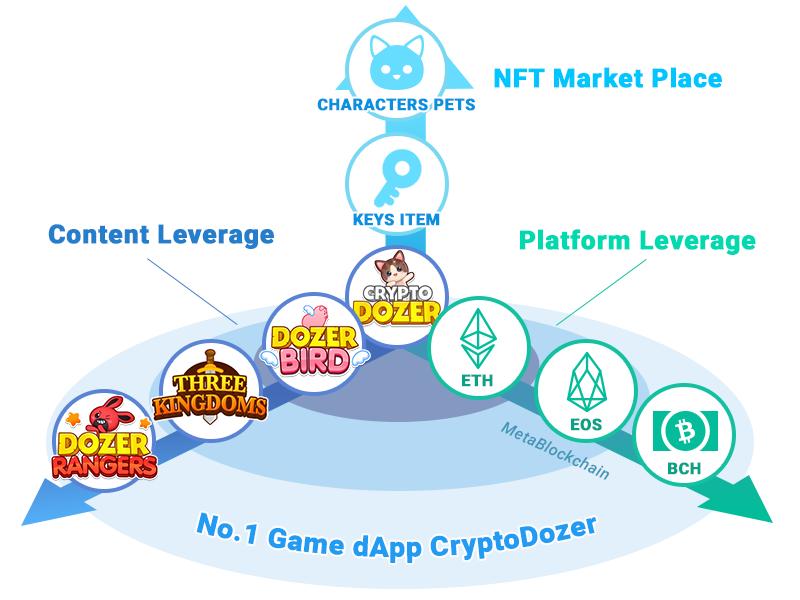 One user has already withdrawn a 70 ETH ($11,000) – value CryptoDoll!
A 4-week-young blockchain game dapp, CryptoDozer, hits record high NFT transactions, averaging 30,000 weekly transactions, eclipsing well-known flagship blockchain game, CryptoKitties. CryptoDozer is a blockchain-powered arcade game with the aim to collect various ETH-valued CryptoDolls by dropping coins. The game has seen thousands of users successfully withdraw ETH since launch. Even the first of CryptoDozer's highest valued CryptoDoll, worth 70ETH, has been successfully won, by a player in Spain last week. The game has seen some serious ETH wins in its first four weeks, such as the college student from Vietnam collecting a 30ETH -valued CryptoDoll, CryptoDozer's second highest prize. As well as the 70ETH – worth approx. $11,000 at the moment – winner, a real-estate worker in Spain. CryptoDozer is converting many users from non-crypto friendly to crypto gamers. In fact, of the four largest winners to date, only one has played Crypto games extensively before playing CryptoDozer.
The team behind the dapp, PlayDapp, is aiming high to ensure sustainable success in the blockchain gaming space. PlayDapp, a team of 20 with former PC and mobile gaming veterans, aims to build a blockchain-powered, open marketplace for individual game enthusiasts and developers. Running CryptoDozer successfully on Ethereum blockchain now, they are also developing their own additional titles and co-developing new dapp games of world-famous traditional game…
Huge promotions, mega-wins, and no withdrawal limits – BitStarz does it all!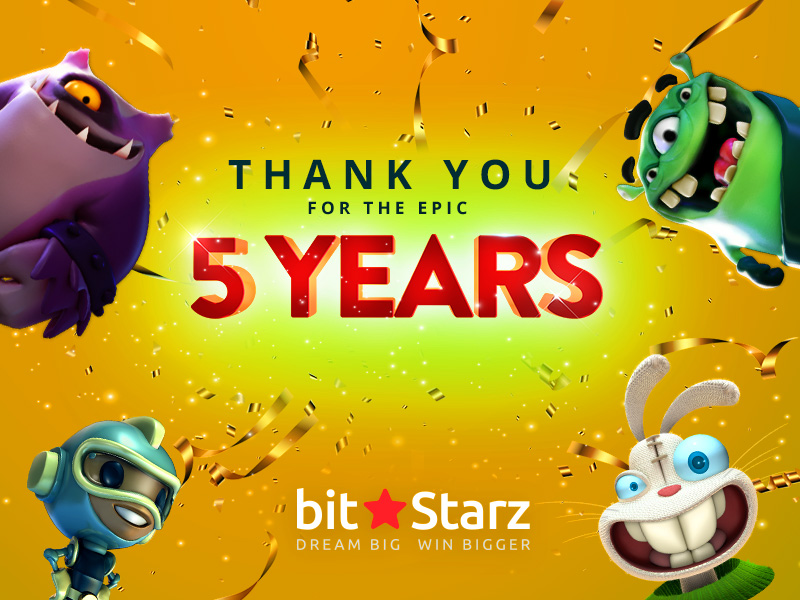 We are almost certain that you know who we are by now, after all, BitStarz is the biggest crypto casino around with the awards to prove it.
2019 has seen us become the only true place to play – no matter the currency you have burning a hole in your pocket – don't believe us? We suggest that you keep reading…
Kick Open the Door
We don't just tempt our players in with some throwaway offer, we let them kick open the doors to a huge welcome bonus that stacks the cash. New players get four – that's right, four – welcome bonuses across our loaded welcome journey. Add everything together, you can rack up 5 BTC and 200 free spins in bonuses.
Let's face it, you won't find a bigger welcome bonus anywhere else – so any high rollers out there are certainly going to want to step this way.
Only the Most Powerful Promotions
The welcome bonus is just the tip of the iceberg when it comes to what BitStarz has to offer. Our promotions have become the stuff of legend amongst online casino punters and for good reason – we go the extra mile. In the past BitStarz has given away Adele tickets, FIFA World Cup final tickets, exclusive BitStarz merchandise, and luxury holidays. Every month, we raise the curtain on a promotion that puts…