Dealing with Insider Pumps — A Hands-On Perspective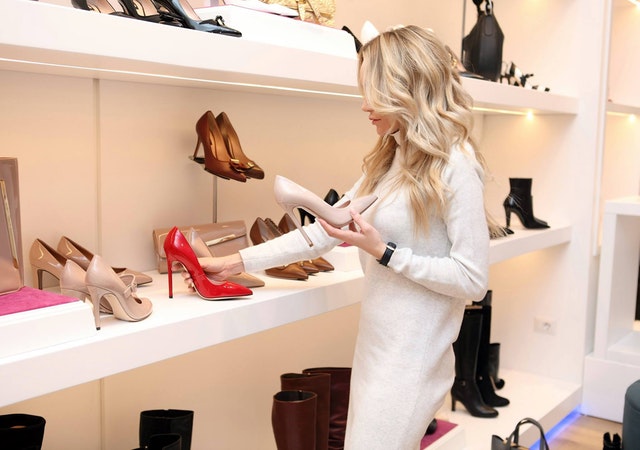 KICKICO is experiencing "insider trading" right now. This is a good opportunity to reflect on this and give it a perspective. There's a reason "insider trading" should be in quotes.
Insider trading is not a rare occurrence.
Just by looking at the past few months, there were at least two major cases of insider trading that made the media headlines:
Korea & ZCash
On September 28, 2017, an employee of Bithumb revealed information about listing of ZCash to the anonymous individual before the information was publicly disclosed. Almost immediately after the ZCash started trading on Bithumb, the trading volume of the asset surged, as the price of ZCash increased from $280 to $450.
USA & Bitcoin Cash
Coinbase in its policy prohibits its employees from trading on nonpublic information and communicating such information outside the company. Nevertheless, in December, the price of the cryptocurrency Bitcoin Cash (BCH) surged hours before Coinbase announced it would list Bitcoin Cash.
*
But is "insider trading" really the word here?
"Insider trading" is something that comes from organizations with a traditional top-down business approach. An approach that is hundreds of years old and can't really fit the paradigm shift that we are going through in the blockchain space.
But a bit of background and perspective is due.
*
The blockchain and crypto space is all about decentralization. Decentralization is a word that's been used too often and became a counter word. Every new project and company popping up in the crypto space blabbers decentralization, but they don't really mean it.
The majority of companies entering the blockchain industry are in fact centralized. They are top-down traditional companies with upper management making all decisions and making the lower level employees carry them out without question. Their white papers say "decentralization", their marketing shouts "decentralization", yet their employees have distinct job positions and a strict pecking order.
Can centralized companies win in this space? A space, the very core of which means independent network and community support. A community support where each individual is not only independent in their decision but in fact must be independent to be a part of the network. A true community can only live, flourish, and be healthy in a non-authoritarian environment.
Any centralized company will fail in this space. Any centralized company that is not working with the community and has upper management making all the decisions and restricting information is very poorly adapted to the blockchain industry and will not survive.
The company must be a part of the community, the company must have a flat structure of interconnected and independent people that have a free-will agreement on how they work and have a common objective that bands them together.
KICKICO is a flat community organization. Are they a true teal organization? No, they are not there just yet. Transforming into a teal organization is a long and arduous process, but it is a process, and they are getting there. KICKICO is moving in the direction of true decentralization, and they do not restrict information.
There's no upper management at KICKICO in the traditional sense.
Not restricting the information flow in the organization means information gets out.
It means that people at KICKICO — the people who work on a project for months and months because the project fascinates them and they believe in it — they have the right to buy the KICK coins in anticipation of major announcements. Major announcements of a thing they've been themselves building and that they are excited about. They also have the right to disclose any sort of information to whoever they want and do what their conscience dictates them to do.
As such, there's no classified information, there's only a certain distance to the information and the source. Someone who creates a product is at the core of knowing everything, someone who prepares an announcement is a little further from the information source, someone who executes the announcement is at a longer distance from the source and their friend or relative would be at a bigger distance. This is how information travels and it's only natural.
Hence, there are no information leaks per se, there's only a distance that the information travels and there's time. And there are certain indicators like going up in volume and in price on an exchange that reflects the speed and pace of the information travel.
Hence, again, there is no insider trading since there are no insiders per se. There are only people positioned at different distances from the information source.
It's important to note, however, that this is all natural for a flat community organization and not for centralized entities. Centralized entities can have true insider trading cases because they put themselves in such a position with their top-down business approach. A position that will fail them in this space.
Is KICKICO going through a case of insider trading? No, they really don't in the traditional sense that is decades old and doesn't really fit the blockchain space and decentralization.
They just haven't finished preparing and packaging the announcement yet, but the information is already traveling the distance and this is not something unnatural. In fact, this is good that this is happening. It means that KICKICO is on its way to becoming a true teal organization.
Disclaimer: This article should not be taken as, and is not intended to provide, investment advice. Global Coin Report and/or its affiliates, employees, writers, and subcontractors are cryptocurrency investors and from time to time may or may not have holdings in some of the coins or tokens they cover. Please conduct your own thorough research before investing in any cryptocurrency and read our full disclaimer.
Image courtesy of Pexels
Property Loans for Foreigners in Singapore That You Must Know About
Intending to invest in a residential or commercial property in Singapore?  
When it comes to foreigners applying for a loan in Singapore, things can be pretty hard regardless of the reason whether you need the property for personal or business purposes.  
In Singapore, buying a property is challenging, whether you are a foreigner or a native, and sometimes applying for a loan is the only way for you to afford it.  
HOW MUCH CAN YOU BORROW FOR A PROPERTY LOAN IN SINGAPORE? 
As for the Foreigner Loans, in Singapore, there is an exact amount of money you can borrow to finance the purchase of a property.  
In this sense, Singapore has the Loan to Value Ratio (LTV).  
The LTV ratio is what determines the exact amount of money you can borrow for a property loan, which changes depending on where you try to obtain the loan:  
If you are applying for a bank loan, you can borrow a maximum of 75% of the value of the property you want to purchase. That means if you are looking for a property that costs $500.000, the maximum amount of money a bank lender can give you like a loan in Singapore is going to be $375.000. 

When you are applying for a loan with a Housing…
CoinField Launches Sologenic Initial Exchange Offering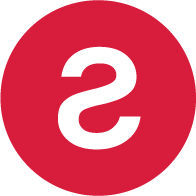 CoinField has started its Sologenic IEO, which is the first project to utilize the XRP Ledger for tokenizing stocks and ETFs. The sale will last for one week and will officially end on February 25, 2020, before SOLO trading begins on the platform.  Sologenic's native token SOLO is being offered at 0.25 USDT during the IEO.   
Earlier this month, Sologenic released the very first decentralized wallet app for SOLO, XRP, and tokenized assets to support the Sologenic ecosystem. The app is available for mobile and desktop via the Apple Store and Google Play.  The desktop version is available for Windows and Mac.
"By connecting the traditional financial markets with crypto, Sologenic will bring a significant volume to the crypto markets. The role of the Sologenic ecosystem is to facilitate the trading of a wide range of asset classes such as stocks, ETFs, and precious metals using blockchain technology. Sologenic is an ecosystem where users can tokenize, trade, and spend these digital assets using SOLO cards in real-time. The ultimate goal is to make Sologenic as decentralized as possible, where CoinField's role will be only limited to KYC and fiat ON & OFF ramping," said CoinField's CEO…
Many of the Top Sports Betting Websites for 2020 Can Be Found On Boomtown's Best Betting Page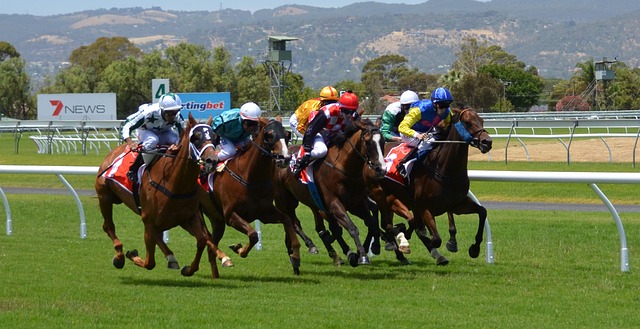 Sports betting is one of the widely known types of online gambling. With a large number of sports fans around the world, this type of gambling is one of the most sought after. The problem usually comes from when gamblers try to find the best sites out of the many available ones. Many new sports betting sites come up daily, thus making the selection process even harder. One of the best places to find top betting websites for sports is Boomtown Bingo. This platform doesn't just give users the best online casino games websites, but they also cover sports betting. As such, boomtown bingo remains a one-stop-shop for everyone who needs the best and the latest online gambling and gaming sites for all types of devices.
Performance
The performance of any website is critical. Users need to find their way around the site easily, and that can be made possible with the site structure and arrangement. Loading time is also essential. A website that always hangs thus pushing the user to refresh every time is no good. These are some of the factors that Boomtown Bingo looks into when selecting the best sites for its users. You can be sure that the new sports betting websites listed on Boomtown's platform have faster loading time, can be used easily by everyone, including those who are trying this betting for the first time.…