Decentralized File Storage for Blockchain: TCFS vs IPFS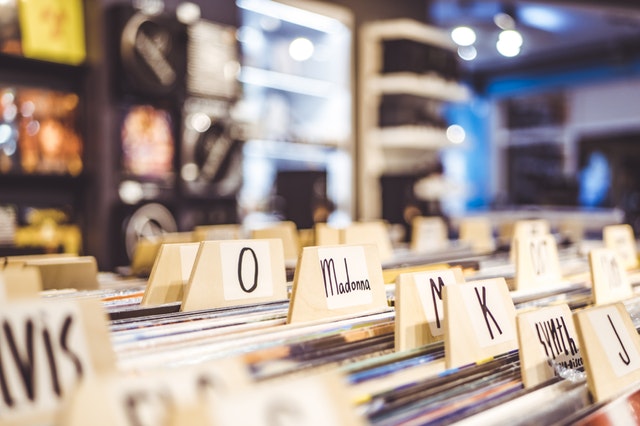 Cloud provider Xunlei recently launched the ThunderChain File System (TCFS) which is a distributed file system, similar to InterPlanetary File System (IPFS), an open-source project. TCFS is designed by Xunlei after a business pivot into blockchain technology. The company has launched the high-performance blockchain ThunderChain in April, which is designed to process over 1 million transactions per second.
Both TCFS and IPFS are distributed file systems for storage of digital files (in the form of documents, images, videos, web pages and programs). Hypertext Transfer Protocol (HTTP) has been widely used for file storage and downloads. However, HTTP itself has many problems – When a user wants to go to a website, the browser will be directly connected to the computers that are serving that website, even if their servers are remotely located and the transfer process costs a lot of bandwidth and other computing resources. HTTP is not reliable either. If one link in a HTTP transfer was cut for whatever reason, the whole transfer halts.
That's why developers seek to replace HTTP's centralized protocols with distributed protocols. A distributed protocol, as the name suggests, is designed to store files across multiple nodes instead of centralized servers.
IPFS was born in 2014 to address those challenges. IPFS provides a high-throughput, content-addressed block storage model, with content-addressed hyperlinks. Indeed, there were high hopes for IPFS, but it has shown some drawbacks when it comes to blockchain. Although TCFS is a new comer, it has an edge in technical features tailored to blockchain-related applications.
First of all, data storage. IPFS relies on file access to keep files from missing. The more popular a file is, the greater number of storage nodes are involved and the less likely such file will be gone. However, it's a different story with rarely accessed files. Such files could disappear eventually with limited number of nodes hosting the content, such as family photos.
The second issue is privacy. IPFS is currently open to everyone. Restricted access is necessary for confidential files even when they are shared within certain groups like corporate emails. The third is efficiency. IPFS files are stored across nodes as duplicates. Duplicate data increases with the number of nodes serving the file, resulting in low storage efficiency levels and potentially leading to a waste of computing resources, including storage space and bandwidth.
Finally, IPFS itself is unable to delete and block illegal content. Some IPFS developers has already realized the above issues and started to tackle these problems. Meanwhile, TCFS is designed to provide alternative solutions to distributed file management on blockchain platforms.
TCFS combines the futures of IPFS and Filecoin (which has not been live yet) with an incentive mechanism to maximize storage efficiency. It has improvements in other aspects: i) availability – Slice storage based on Forward Error Correction (FEC), plus a file self-healing mechanism, ensures high availability and storage efficiency i.e. reduce duplicated files; ii) performance – leveraging Xunlei's 15 years of experience in cloud acceleration technologies, TCFS can help users with much faster data transmission; iii) security – Only data owners and authorized users can access secured files; and iv) flexibility – developers can use LinkToken, a virtual token on ThunderChain, as an incentive or create their own incentive mechanisms that encourage users to share their redundant storage.
Both TCFS and IPFS are originated to solve issues impacting internet user experience. IPFS is still an unproven and work-in-progress technology. Though TCFS is a newly released solution, it has emerged as a perfect fit to blockchain technology. TCFS has the potential to help the blockchain industry to scale by providing the peer to peer and distributed file system that is needed as a foundation to support large use base applications.
Disclaimer: This article should not be taken as, and is not intended to provide, investment advice. Global Coin Report and/or its affiliates, employees, writers, and subcontractors are cryptocurrency investors and from time to time may or may not have holdings in some of the coins or tokens they cover. Please conduct your own thorough research before investing in any cryptocurrency and read our full disclaimer.
Image courtesy of Pexels
XRP Surges By 8% In A Surprise Bull Run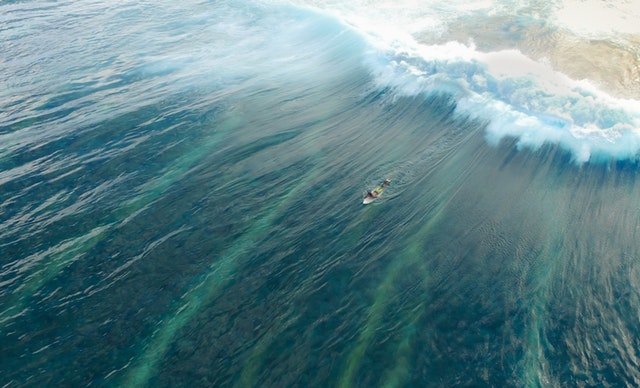 The new price surge that surrounded almost the entire crypto market brought quite a pleasant surprise for XRP holders, as Ripple grew in price by over 8% in the last 24 hours. In fact, XRP managed to achieve a price surge equal to that of Ethereum as of this morning.
While the third largest cryptocurrency is still quite behind ETH when it comes to market cap, many believe that it is only a matter of time before XRP regains its former glory. With that being said, a lot of people are still more than pleased with seeing Ripple climbing back to more stable levels, especially after a big price drop that hit the coin last week.
The new hike up allowed XRP to climb back to $0.446322. While this is still low when compared to its highest point in the last week ($0.52), the coin still seems to be well on its way to recovery. In fact, many believe that XRP has found a new bottom, one that is significantly higher than the last one. Most of this new success can be traced back to a price surge that Ripple has had recently when it even managed to briefly overthrow Ethereum as the second largest coin by market cap.
Despite its drop since then, XRP still remains one of the coins with the strongest growth in the last month. While the market is still far from stable,…
If Tether crashes, will that money pour into Bitcoin?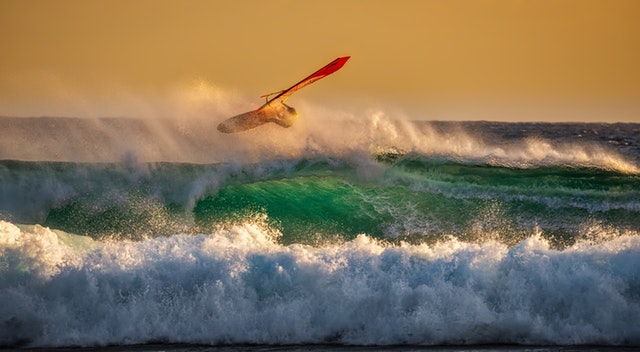 For a long time now, the so-called stablecoin, Tether (USDT) has been a topic of discussion within the crypto community.
Tether, as a stablecoin, is said to be fully backed by the USD. This allowed it to be one of only a handful of cryptos that can avoid volatility issues, due to the fact that it is backed by a stable fiat currency. However, for as long as it was around, Tether was very secretive of its bank accounts and funds in general.
While claiming to have the ability to back each of its USDT coins, many have questioned whether or not this can be true. At the time of writing (October 16, 2018), Tether has released 2,256,421,736 USDT in circulation. This means that it needs to have at least $2,256,421,736 in order to cover its circulating supply.
At this point, three questions emerge, and answering them could very well change the future of this stablecoin. The questions are as follows:
Are all USDT coins fully backed?
If yes, then where did that much money come from?
If not, what will happen when the market discovers the lie?
Tether continues to keep secrets
As mentioned, Tether has always claimed to be able to back each of its coins. However, instead of operating on transparency, the coin used different tools, mostly opaqueness, misdirection, and playing the victim whenever someone tried to unveil what is truly going…
Is Bitcoin (BTC) Better Than USD?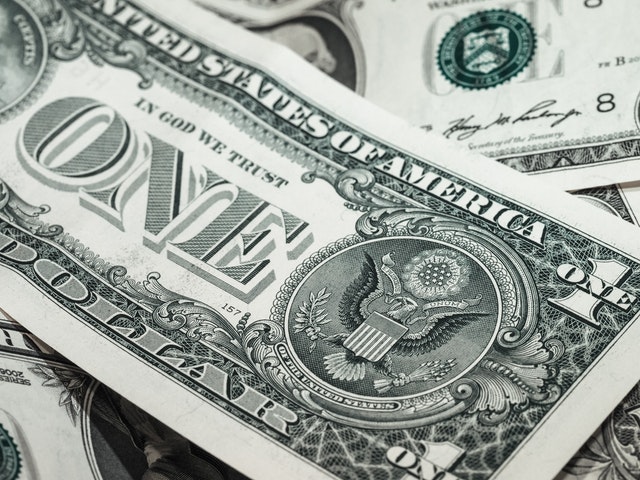 Despite all its recent progress, cryptocurrencies still do not inspire trust in a lot of people. Many view them as unsafe money, with its very nature being doubtful. However, a recent report by the Polish Academy of Sciences' Institute of Nuclear Physics shows that situation regarding cryptocurrencies may not be as bad as it seems. In fact, the report claims that Bitcoin might even be a better currency than it looks like.
Bitcoin vs traditional money
Bitcoin, as many are already aware of, is the first cryptocurrency. It was created a decade ago and was officially launched in 2009. But, even though it has been around for around 9 years at this point, it is still largely mistrusted by a lot of investors, especially when it comes to large institutions.
However, thanks to the Cracow-based Institute of Nuclear Physics' recent report, this common opinion might actually be wrong. The Institute has conducted a detailed statistical analysis of the BTC market and has published the results in a scientific journal called Chaos: An Interdisciplinary Journal of Nonlinear Science.
Surprisingly enough, the report portraits Bitcoin in a very positive light.
The report started by commenting on the credibility of traditional money. In the past, money that people have been using was backed by specific material commodities, such as gold. These commodities gave the money its value and served as a guarantee that the money actually has worth. This is…