Zilliqa (ZIL) rises as Ethereum fails to answer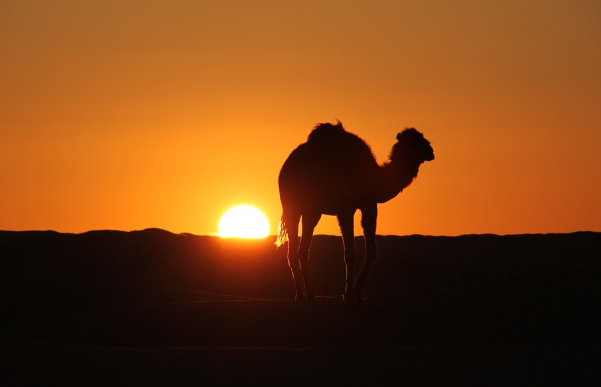 Zilliqa (ZIL) is a blockchain project and cryptocurrency that, despite its young age (it was started only last August) is gathering attention and gaining users. 
The token is based on Ethereum's ERC-20 technology, but it's independent of the Ethereum network as it was introduced precisely to address some of the Ethereum environmental problems (scalability and price). 
Besides the crypto-coin, Zilliqa aims to be a blockchain-based operating system in which decentralized apps can be developed in a way similar to Tron and EOS.
Zilliqa smart contracts are written using their proprietary Scilla ( a programming language), and the network also uses sharding technology, which is a protocol that breaks a calculation down into smaller pieces that can be solved parallel in a node's sub-network so that transactions and block elements can be computed more quickly. If this doesn't impress you very much then know this: it's one of the few digital assets currently trading in green numbers.
Ethereum is bleeding users and developers to Zilliqa
Overstating Ethereum's importance in the cryptosphere is hard. Several essential blockchain projects started running over the Ethereum blockchain and the ERC-20 before they became independent (Tron and EOS are the best-known examples). But there is a reason why those projects choose to develop their blockchains and leave Ethereum behind.
One problem with Ethereum is the gas price, it keeps going up, and it makes it expensive to create and use apps that run over Ethereum. The other problem is scalability. 
The network is slow compared to the most recent blockchains available. Zilliqa still uses an ERC-20 token, but their technology is designed to deal with those very problems. It's very cheap, and it's swift, and those advantages are attracting current Ethereum users and developers.
Take the Etheremon example, which is sort of Pokémon-go clone that runs as a decentralized game on the Ethereum (ETH) platform. Current fees on Ethereum are becoming so high that they are starting to ruin the fascinating experience of gaming. Etheremon is dealing with this issue by moving a portion of the game to Zilliqa, which pushed Zilliqa's price up. Ethermon's blog published this in its official Medium blog:
"Long-term solution, we are glad to announce that we will work with the Zilliqa team to explore Zilliqa as a scalability solution to Etheremon. The Higher throughput and low gas of Zilliqa's sharding solution offer players a better experience."
More competitive transaction fees
Ethermon's solution is something of a band-aid, it cannot last for long. Currently, the transaction system runs on Zilliqa while the game engine is still on Ethereum which is not sustainable, but the developers have not yet announced for how long this will remain as it is.
Not too long ago there was another game (CryptoKitties) that taxed the Ethereum's network performance hard enough almost to paralyze it. 
It goes without saying that this is not how you attract investor confidence, new users and new demand for a crypto coin. The scalability issues are quite severe, and they have not been addressed. Even worse: now there's a lot more competition in Zilliqa, Tron, EOS, and others.
Zilliqa (Zil) is rising
Real-time performance is of capital importance in entertainment and gaming applications, and Ethereum just can't handle them anymore. But Zilliqa can. And it's even faster than EOS and Tron while keeping things secure.
Ethereum's will keep being the dominant platform for decentralized games for a while yet. There's no way around it, they have been around for too long, and it's going to take some time for other games to migrate their products into different blockchains. 
But as games that run over the blockchain multiply and become more popular, the battle of the providers will grow in intensity and, as things stand, it's one that Ethereum cannot win long-term. That is Zilliqa's gain.
For the latest cryptocurrency news, join our Telegram!
Disclaimer: This article should not be taken as, and is not intended to provide, investment advice. Global Coin Report and/or its affiliates, employees, writers, and subcontractors are cryptocurrency investors and from time to time may or may not have holdings in some of the coins or tokens they cover. Please conduct your own thorough research before investing in any cryptocurrency and read our full disclaimer.
Image courtesy of Maxpixel.net
Importance of Bitcoin ETFs and Bakkt for the Crypto Space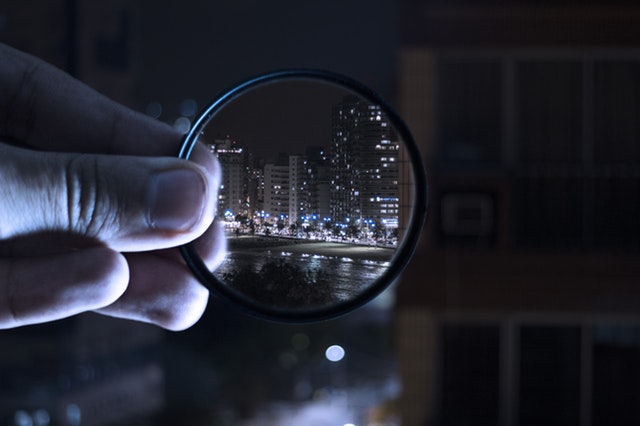 It is no secret that 2018 was a very bad year for cryptocurrencies, at least when it comes to prices and market cap. However, in its brighter moments, this year managed to set the stage for some very important events that are expected to make 2019 very successful and profitable. Two things have attracted the most attention, both of which were expected to occur in 2018, only to be moved for early 2019. Those two are Bitcoin ETF decision by the US SEC, and the launch of Bakkt.
What are Bakkt and Bitcoin ETFs and why are they important?
Let's start with Bakkt first. Bakkt Exchange is a business that is set to launch at the very beginning of 2019. It is a cryptocurrency platform that is set to offer a large number of services, including things such as warehousing and trading. However, there is another thing that makes Bakkt special, and that is the fact that the exchange itself is a product of the same company that has created the New York Stock Exchange.
In addition, Bakkt will be supported by some very influential names, such as Microsoft, BCG, and even Starbucks, to name a few. Furthermore, Bakkt will support crypto-to-fiat conversions. Starbucks will actually be one of the companies that have volunteered to help test the system, as users will be able to convert crypto to USD that can then be used in Starbucks.
Bakkt exchange…
4 Best-Performing Cryptocurrencies in the Current Bear Market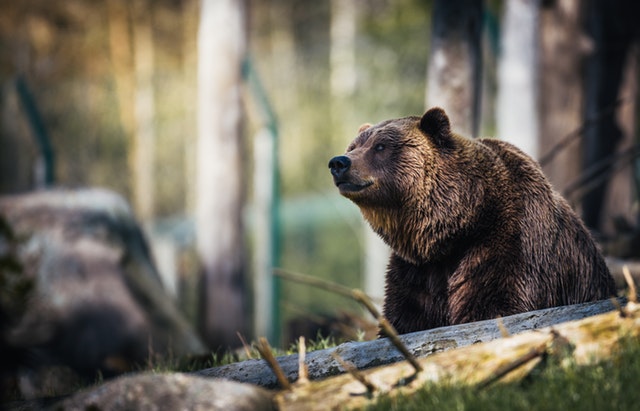 Cryptocurrencies have been experiencing a strong return of the bearish trend for weeks now, and only now does it show signs of weakening. However, experts believe that the situation will not repair itself so easily and that prices will remain low for a certain period.
However, when bear market strikes, the sentiment gets most bearish when the trend reaches the bottom. Everyone starts selling, and while short sellers can make a profit in this situation, analysts usually warn that the sale will only knock the prices down even further. Since most of the crypto-related news is already negative at this point, such predictions often make sense.
However, there is still one thing to keep in mind, which is the fact that when downtrend enters a capitulation, that often signals that a new bottom has been found. That is the perfect time to actually go against the bearish trend, and start buying. It is also a good opportunity to abandon the coins that seem too risky, and do not seem to have that bright of a future ahead of them.
Bitcoin has dropped by 87% from its all-time high, which it hit back in January. However, the rest of the market dropped with it, and it never lost its dominance, which still remains above 50% of the total market cap. In other words, while its price may have sunk to lows that were not seen for a while now, it…
Will The Stock Market's Bearish Outlook Affect The Cryptocurrency Market?
About 3 months ago I was reviewing what was happening in other markets as the cryptocurrency market kept falling. So I opened up TradingView and what I saw was something so incredible I had to look a second time, I thought I had opened up the BTC/USD chart but it had not yet fallen. I was a bit confused, but I realized my TradingView opened to the DOW, at the time it was looking extremely euphoric and then upon a little more research I saw it was in the longest bull since its conception.  I instantly wanted to see does this just apply to the Dow Jones or does it also apply to the likes of the Russel, S&P500, Nasdaq, Vanguard and then I even looked at the housing market. What I saw I am honestly going to say baffled me, what was there before me was a perfect opportunity, I knew that soon the stock market would fall and started letting people know about hedging.
Last year for many was a huge learning experience and even if many lost money, they learned about financial markets for the first time and may have bought their first ever investments. This was a huge plus for many people who were labeled noobs or noob investors. Why you may ask? Well, the simple answer is that noobs tried investing for the…