Distributed E-Commerce: A New Commercial Civilization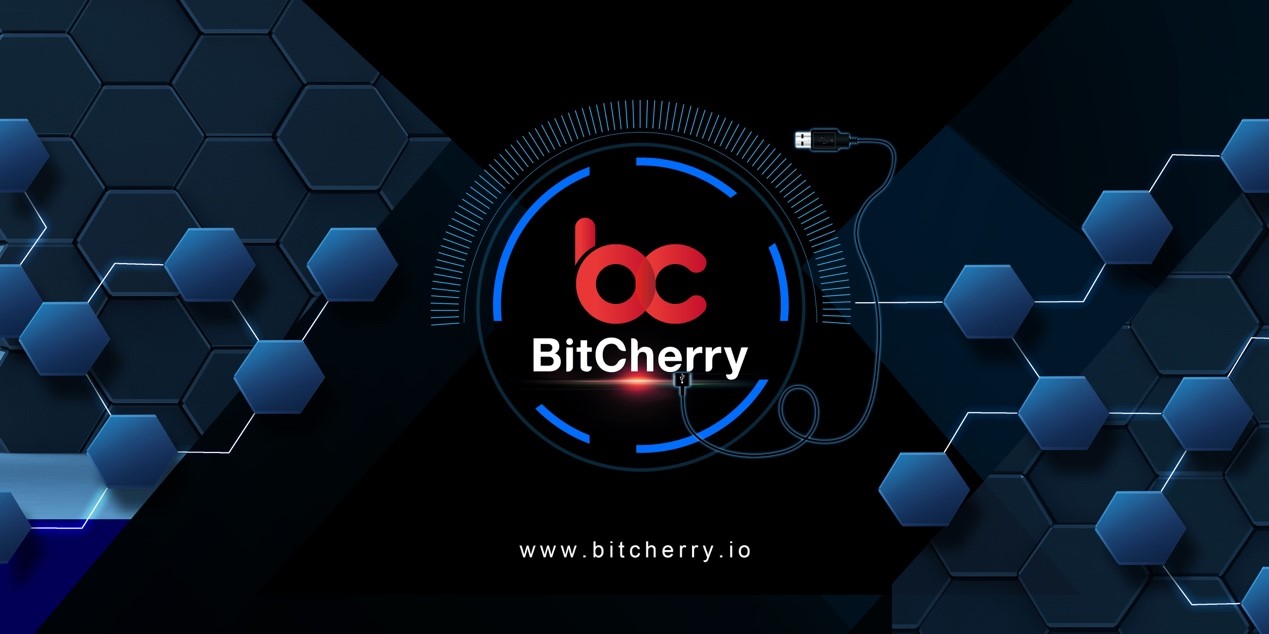 In recent years, during the "Double 11"and "618"shopping carnivals, Taobao, Tmall and JD transaction volumes have rocketed. Especially in 2018, the commodities turnover for the major e-commerce platforms increased rapidly through "618"e-commerce promotion. While centralized e-commerce has created beautiful transcripts, other e-commerce platforms find it difficult to obtain user flow while their customer acquisition costs remain high and consumer rights cannot be well protected. This create a sharp contrast between "prosperity and decline". As a matter of fact, the centralized e-commerce is prominent in the current pain point, and its difficulty to obtain potential developments. On the other hand, the popularity of decentralized distributed e-commerce networks is inevitable.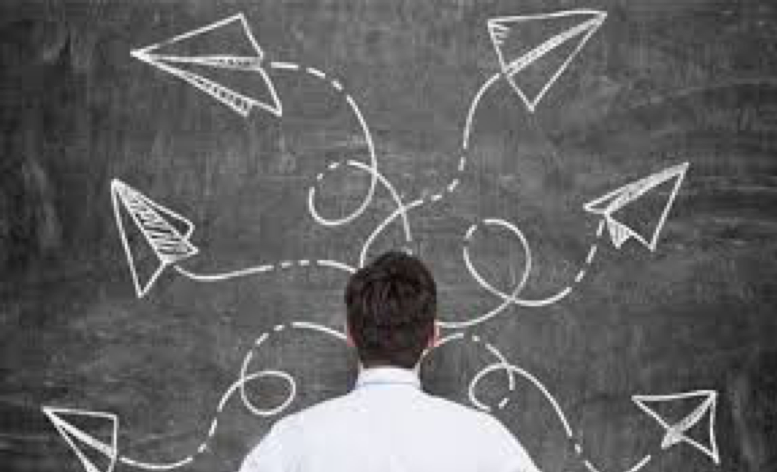 The potential of distributed e-commerce
The root cause for the large gap between "prosperity and decline" is that the centralized e-commerce company born in the Internet era concentrates user flow, customers, and profits on itself, and enjoys the gradually accumulated traffic and benefits it brings. At the same time, it raises the entry barriers of other e-commerce companies, forming a monopoly situation. The centralized e-commerce model has a series of problems from information asymmetry between merchants and consumers, malicious malpractices, to inconsistencies. These problems are suspected of deceiving consumers, causing loss of consumer rights and causing a credit crisis. A distributed e-commerce platform based on blockchain can solve this series of problems by utilizing the characteristics of decentralization.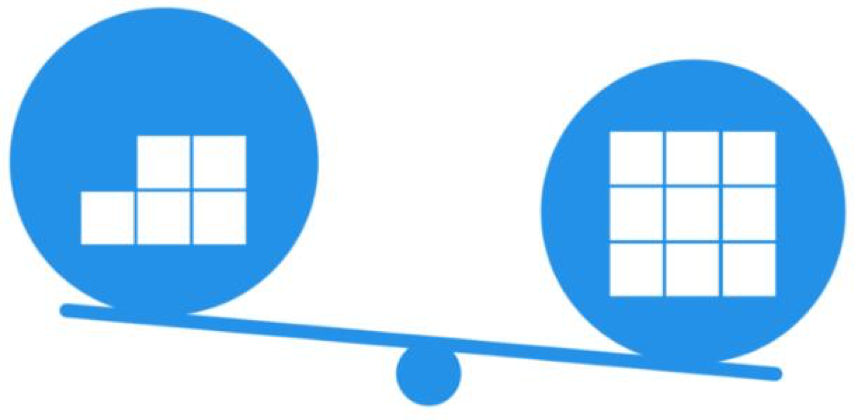 Distributed E-Commerce——New Commercial Civilization
How to break the monopoly of centralized e-commerce, so that all e-commerce platforms, businesses and consumers can enjoy the value brought by the growth and development of the e-commerce industry?
The distributed e-commerce model gives its own answer. In Bitcherry distributed e-commerce mode, all merchant will be presented in a decentralized network structure that each subject stay in an equal status. They are able to share resources such as customer flow, greatly reducing the cost of customer acquisition, the speed of network effects, and improving business efficiency. Through this, each node can create more business value and generate more user flow and resources to our ecology. Bitcherry ecology itself will gradually become a massive flow and resource pool. While creating value for nodes through various activities, nodes also contribute to other nodes in the ecology. At the same time, the nodes that make contribution will obtain effective incentives from the ecology as value feedback, which will be more motivating to contribute to the ecology.
Bitcherry distributed e-commerce is to realize value creation in the process of combining strong entities, expanding the ecology, growing together and contributing to each other. The business entities with equal status will break the monopoly of the current centralized e-commerce and jointly establish a new type of production relationship.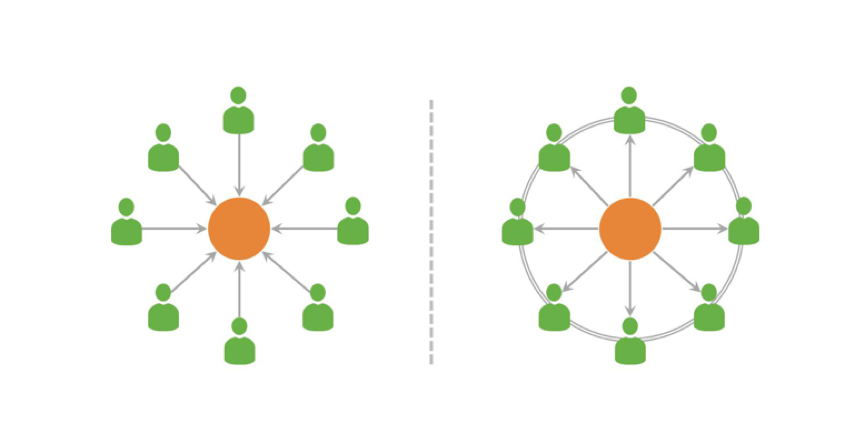 Technical support for distributed e-commerce
BitCherry will lead into the block chain 4.0 era, advancing from both blockchain technology and distributed e-commerce, and build a network structure to adapt to the distributed commercial businesses to its de-centralization. In BitCherry, each business unit is a node, and all the nodes together constitute BitCherry ecology. BitCherry will utilize distributed books to share information and value within the ecology, significantly reduce transaction costs with smart contract, and consensus mechanism to ensure ensure the ecological incentives of each contributing node. On the basis of the growth and development of each node, the ecological growth will eventually be realized.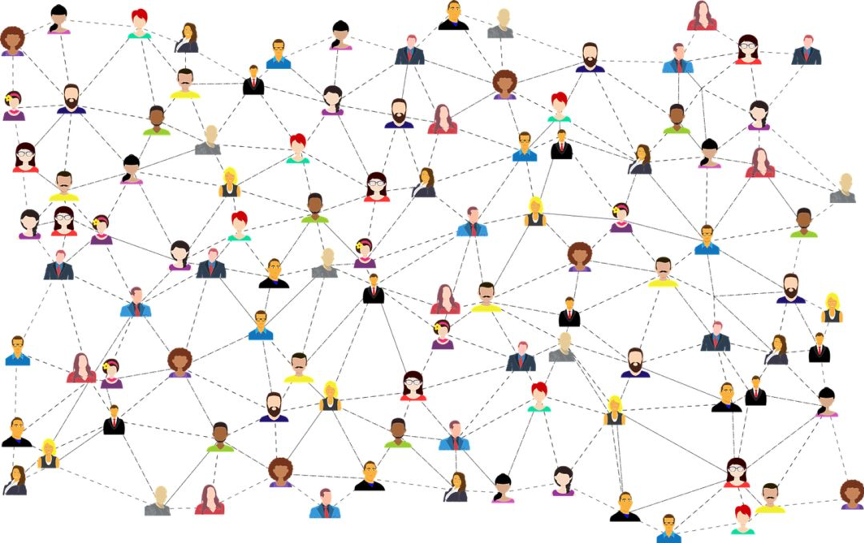 Distributed e-commerce will change the cruel situation of "big fish-eating small fish" in the traditional business world. Every distributed node in the Bitcherry ecology will cooperate in a unified way, breaking monopoly and creating great value. At present, distributed commerce is in the dawn of the outbreak, a new commercial era will come and a new commercial civilization will be created.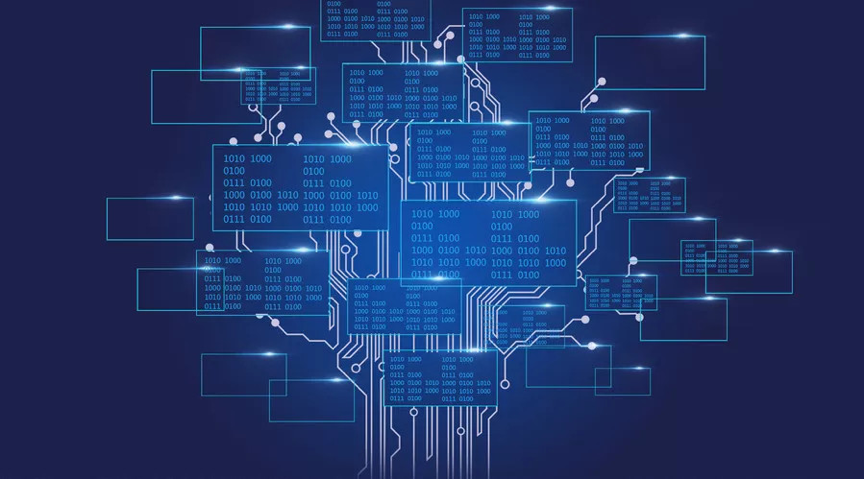 Kriptomat Exchange Launches World's First Gamified Blockchain Rewards Program
Estonia, Europe 12th of August –Today, the government-regulated cryptocurrency exchange Kriptomat launched the world's first gamified blockchain rewards program. The unique experience allows users to play games of chance, collect blockchain assets, craft collectibles, and acquire non-fungible tokens that provide discounts and can be played in over 20 different video games. The loyalty program, called The Dragon Riders of Kriptomat, operates on the Enjin Platform and utilizes the new ERC-1155 token standard recently adopted by the Ethereum community.
"We are thrilled to lead the charge when it comes to adopting blockchain for rewards because we honestly believe that on-chain tokens are the most advanced form of digital asset in existence," said Srdjan Mahmutovich, Kriptomat CEO. "Our team always strives to advance personal sovereignty, economic equality, and social equity by building community-centric platforms that offer transparency, opportunity, and self-governance to all who use them. This rewards program is another one of our innovations that will prove to the general public that blockchain is the future of digital proprietary."
In the launch announcement, Kriptomat explains that blockchain assets are far more valuable than ordinary reward points. Users can store blockchain assets securely for a lifetime, sell or trade them for money or cryptocurrency, or use them in a multitude of apps and games.
With the Kriptomat rewards program, the team aspires to provide its customer base with the…
NEXO Token Holders Receive US$2,409,574.87 in Dividends

Nexo is delighted to announce that the Dividend Payment of US$2,409,574.87 to NEXO Token Holders scheduled for August 15, 2019, is now complete.
NEXO Token Holders can simply log in to the Nexo Mobile App to view the dividend that has been credited to their wallets.
The annualized dividend yield is an impressive 12.73%, which surpasses all of the highest dividend-paying stocks in the S&P 500.
Nexo's innovative dividend-distribution methodology rewards long-term investor confidence and also decreases market volatility around ex-dividend dates. It consists of two parts – the Nexo Base Dividend and the Nexo Loyalty Dividend, each making up 50% of the total amount in the current distribution.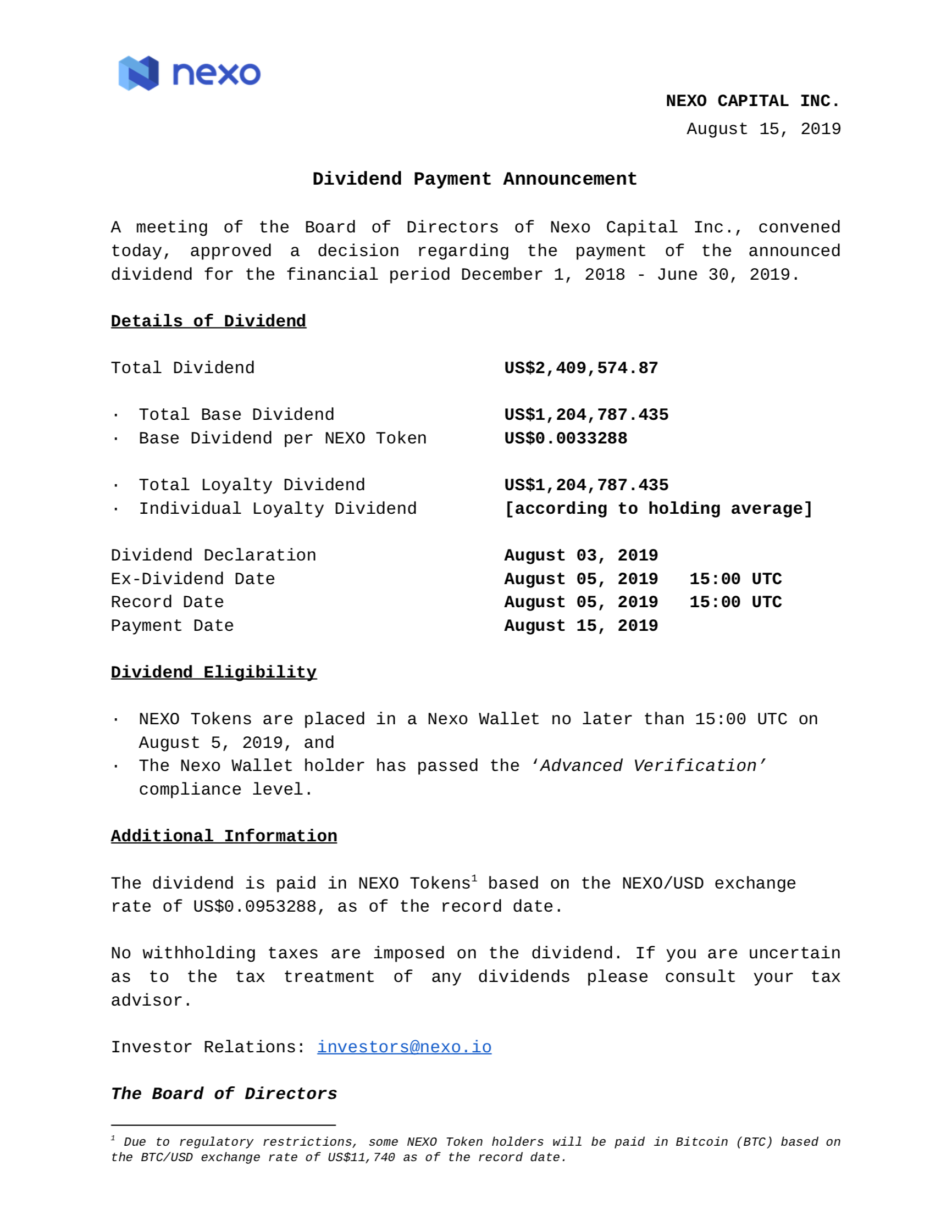 Since the April 2018 launch, Nexo has seen exorbitant growth of the registered user base to 250,000+ and has gained significant market share, making Nexo the market leader in Crypto FinTech.
Nexo's impeccable and innovative marketing strategies, unrivaled customer support, combined with a substantial upswing in crypto asset prices across the board has ensured unprecedented demand for Nexo's signature Instant Crypto Credit Lines™.
This has given us the means to further give back to the community, by allowing investors from around the world to generate 8% with Nexo's
Smart Mixer Unveils Privacy Enhancing Solutions to Keep Your Transactions Anonymous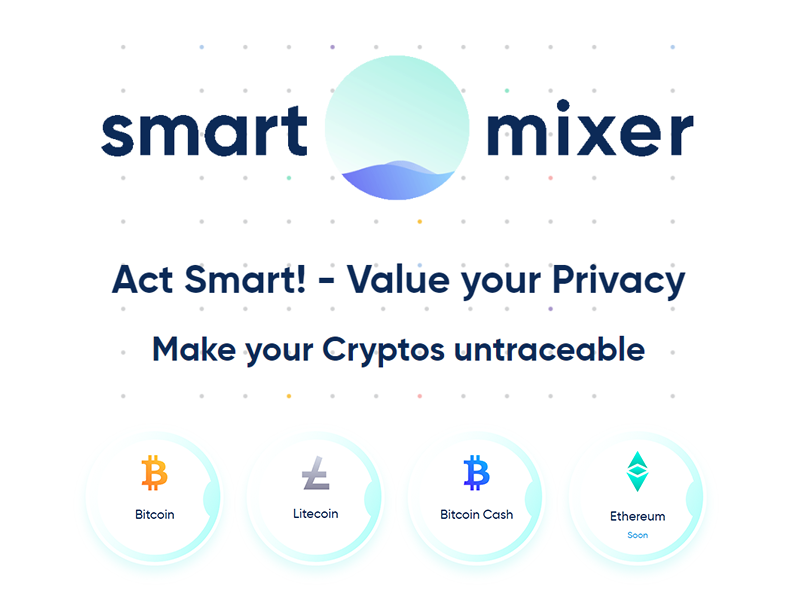 New privacy-enhancing solutions presented by Smart Mixer help users protect their financial privacy by supplying them with a complete service for conducting anonymous blockchain transactions. Smart Mixer provides a differentiated solution that offers full anonymity and proof of mixing to every Smart Mixer user.
SmartMixer, a custom cryptocurrency provider focused on improving an essential service to cryptocurrency users, has unveiled its offering, transaction anonymity.
The SmartMixer solution is an important one that protects the identity and transaction details of the SmartMixer user. The team at SmartMixer realizes that anonymity is a crucial component in a digital era that has stripped all notions of privacy away from the end-user.
Financial privacy is of the utmost importance since the value is transferred from one individual to the other. As such, security, privacy, and non-censorship are fundamental tenets of the financial transaction. While the blockchain may offer compelling solutions in security, accounting, and lack of censorship, anonymity may not be a high priority.
SmartMixer exists to address the crucial problem of the lack of financial transaction anonymity in this digital era.
How Does Smart Mixer Work?
The SmartMixer privacy-enhancing and anonymizing solution is designed with the end-user in mind in each step of the process. Smart Mixer provides simplicity and anonymity throughout the entire process.
To use SmartMixer, enter the recipient's coin address and send coins. Smart Mixer will mix the…