Matrix Exchange receives In-Principle Approval from Abu Dhabi Global Market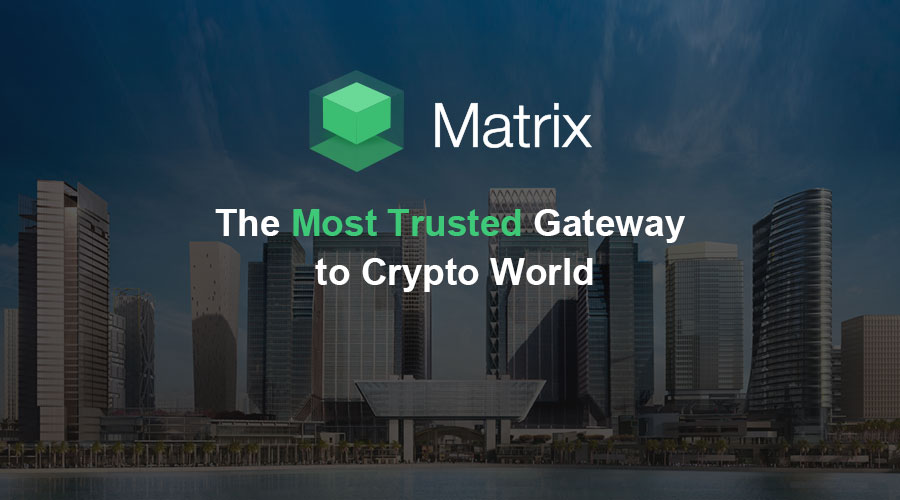 Abu Dhabi-based crypto asset exchange, Matrix Exchange announced on July 12 that it has received an In-Principle Approval (IPA) from the Financial Services Regulatory Authority (FSRA) of the Abu Dhabi Global Market (ADGM) to operate as a crypto asset exchange and custodian in ADGM.
The United Arab Emirates keeps embracing and regulating blockchain & crypto assets into its financial system. ADGM was first in the Middle East and Africa region to establish and launch a fully operational and regulated crypto-asset framework and regime in June 2018. The ADGM business friendly and well-regulated ecosystem continues to attract more and global digital assets investors, blockchain technology companies and other related financial institutions to the UAE.
With digital assets becoming popular alternative investments, compliance is increasingly significant for investors and customers. "The IPA is an important milestone. Subject to regulatory approvals by the FSRA, Matrix Exchange aims to be a recognized regulated crypto asset exchange in the Middle East. It gives us the legitimacy to provide compliant, secure and reliable digital asset transactions for users when we are fully operational." Matrix Exchange Chairman James Wo said.
With a particular focus on the UAE market, Matrix Exchange is also dedicated to establishing a world-class regulated exchange for international investors.
Matrix Exchange is sponsored by Digital Finance Group (DFG), which operates investments in both primary and secondary markets. DFG's blockchain private equity fund has invested in excellent companies including Circle, LedgerX and more. DFG also provides support for ETC & ETH infrastructure projects, manages AToken (light wallet), BIKA (cryptocurrency market & info platform) and more.
Alpha Capital LLC and OncoGenerix announce a new US-based pharmaceutical factory with tokenized ownership (ONGX Tokens)
Novel and generics pharma producer OncoGenerix and Alpha Capital LLC are launching a new injectable pharmaceutical factory in the US, both companies announced in a press release.  The new production facility will be similar to the one that OncoGenerix already operates in China, the company stated.  Alpha Capital LLC also said it is considering a Georgia Opportunity Zone as the location for the new plant. The output capacity of the new project is expected to reach 20 million vials of injectable oncology products and vaccines. OncoGenerix has recently completed a state-of-the-art pharmaceuticals factory in Mudanjiang Province, China. 
The announcement follows an international capital raise that Alpha Capital, LLC initiated in May.  The offering is a first-of-its-kind digital investment opportunity, which includes tokenized ownership of a pharmaceutical facility. Alpha Capital, LLC said it is offering up to 500 million ONGX Tokens at US $0.12 per token and a US onshore offering of shares in Alpha Capital's special purpose vehicle. The ONGX Tokens are built on the ERC20 blockchain protocol, serve as a SAFE (simple agreement for future equity), and will be exchangeable at the option of the investor for equity-token securities..
"Our joint work with…
Revolutionary Blockchain-Powered Social Media Platform Hyprr Set To Launch In August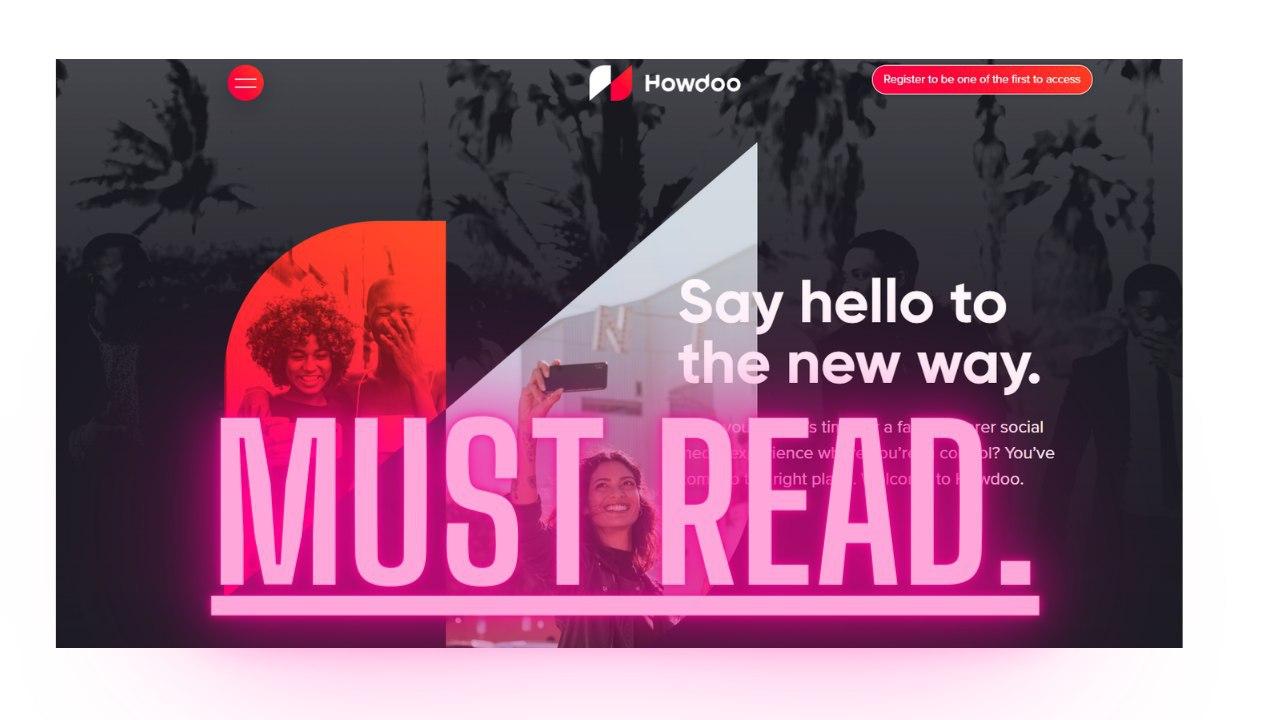 This could be a game-changer as Hyprr (formerly Howdoo) incorporates most of the benefits of other social media platforms and combines them into one. Oh…and it's also on the blockchain, so censorship-resistant you could say. 
HowDoo officially changes its name to Hyprr. The team is pleased to finally announce the launch of their new blockchain-powered social media platform Hyprr going public in August.
Why Hyprr? You may ask.
The answer is simple and straightforward.
The current social media landscape is no longer sustainable. There have been several cases of data breach and unauthorized mining of users' data. The owners of the popular social media platforms wield too much power and take arbitrary decisions. It is really all about them and what they want, when in fact, it should be about the users.
Now is the time for a change. This is why the idea of a social media platform truly powered by blockchain technology is an exciting one. A platform that gives full control and ownership to users, a safe and secure space where users can decide what happens to their information. A social media platform where content creators are duly paid and rewarded for their content. The good news is, a social platform like this already here, it is called Hyprr. Let's say you're a content creator with a few thousand followers, well under youtube's…
Casino Card Games Everyone Should Know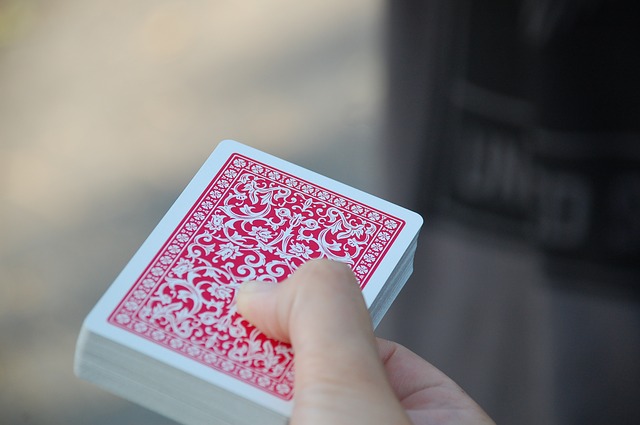 Do you know how to play the most iconic, rewarding, and popular casino games? Surely you thought of roulette and slots first, but you might be surprised how much more lucrative and exciting playing card games can be. 
Ok, we understand that poker takes a lot longer to learn and master than blackjack. But out of this list of the top casino card games, it's definitely a favorite of players all around the world. Card games generally tend to challenge us a little more than the other games like slots and roulette. Perhaps that's the reason why players who love blackjack or baccarat usually stick to them. 
Some card games are based mostly on luck, but the ones that challenge you are a lot of fun as well. Here are the classic card games you'll find in every casino, including online at sites like 888 Casino.
Blackjack – The World's Favorite Casino Card Game
The blackjack table is usually crowded when you visit a casino, that's because blackjack players understand what they can gain. Blackjack has the highest return to player rate out of all the table games. Roughly 99.7% of all the money the casino earns from blackjack goes back to players!
Moreover, with blackjack, you can choose from several different variants, so even if you are a pro, you don't need to feel bored. Plus,…