Matrix Exchange receives In-Principle Approval from Abu Dhabi Global Market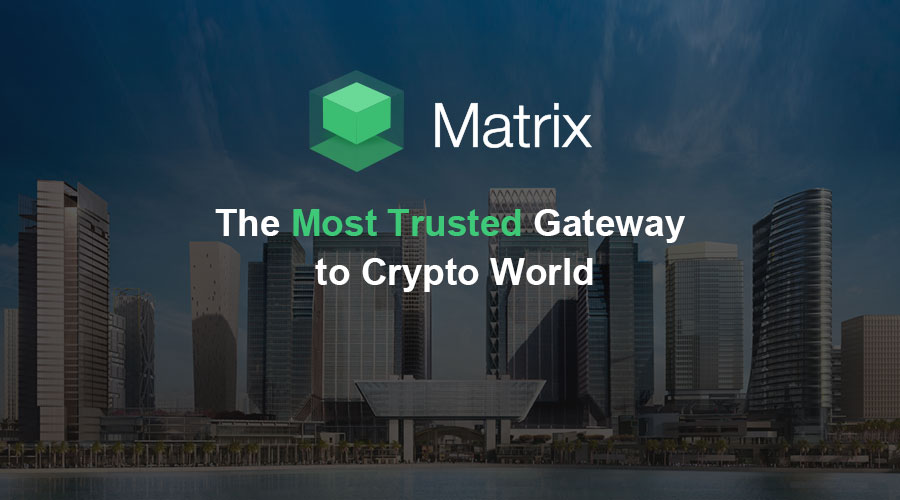 Abu Dhabi-based crypto asset exchange, Matrix Exchange announced on July 12 that it has received an In-Principle Approval (IPA) from the Financial Services Regulatory Authority (FSRA) of the Abu Dhabi Global Market (ADGM) to operate as a crypto asset exchange and custodian in ADGM.
The United Arab Emirates keeps embracing and regulating blockchain & crypto assets into its financial system. ADGM was first in the Middle East and Africa region to establish and launch a fully operational and regulated crypto-asset framework and regime in June 2018. The ADGM business friendly and well-regulated ecosystem continues to attract more and global digital assets investors, blockchain technology companies and other related financial institutions to the UAE.
With digital assets becoming popular alternative investments, compliance is increasingly significant for investors and customers. "The IPA is an important milestone. Subject to regulatory approvals by the FSRA, Matrix Exchange aims to be a recognized regulated crypto asset exchange in the Middle East. It gives us the legitimacy to provide compliant, secure and reliable digital asset transactions for users when we are fully operational." Matrix Exchange Chairman James Wo said.
With a particular focus on the UAE market, Matrix Exchange is also dedicated to establishing a world-class regulated exchange for international investors.
Matrix Exchange is sponsored by Digital Finance Group (DFG), which operates investments in both primary and secondary markets. DFG's blockchain private equity fund has invested in excellent companies including Circle, LedgerX and more. DFG also provides support for ETC & ETH infrastructure projects, manages AToken (light wallet), BIKA (cryptocurrency market & info platform) and more.
Cryptolinks Is Helping Crypto Participants Find Structure Amidst Chaos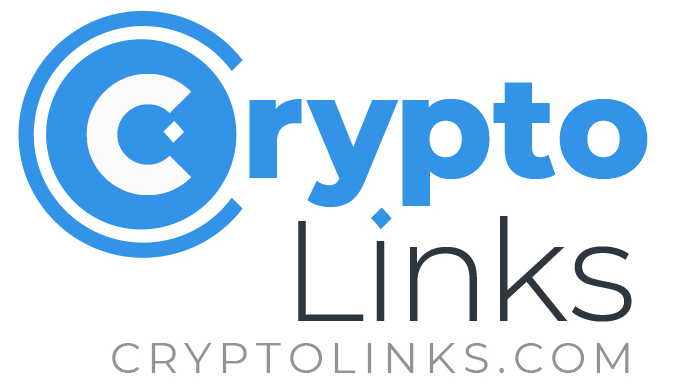 Avid participants of the crypto space would agree that it is a tad difficult to navigate the nascent digital asset market. Unlike traditional industries where established companies have stamped their dominance, the crypto industry is a nest for startups that are striving to make a name for themselves in various niches. As such, competition fuels the unprecedented growth recorded in the short history of crypto. And where there is competition, there is bound to be a demand for innovation.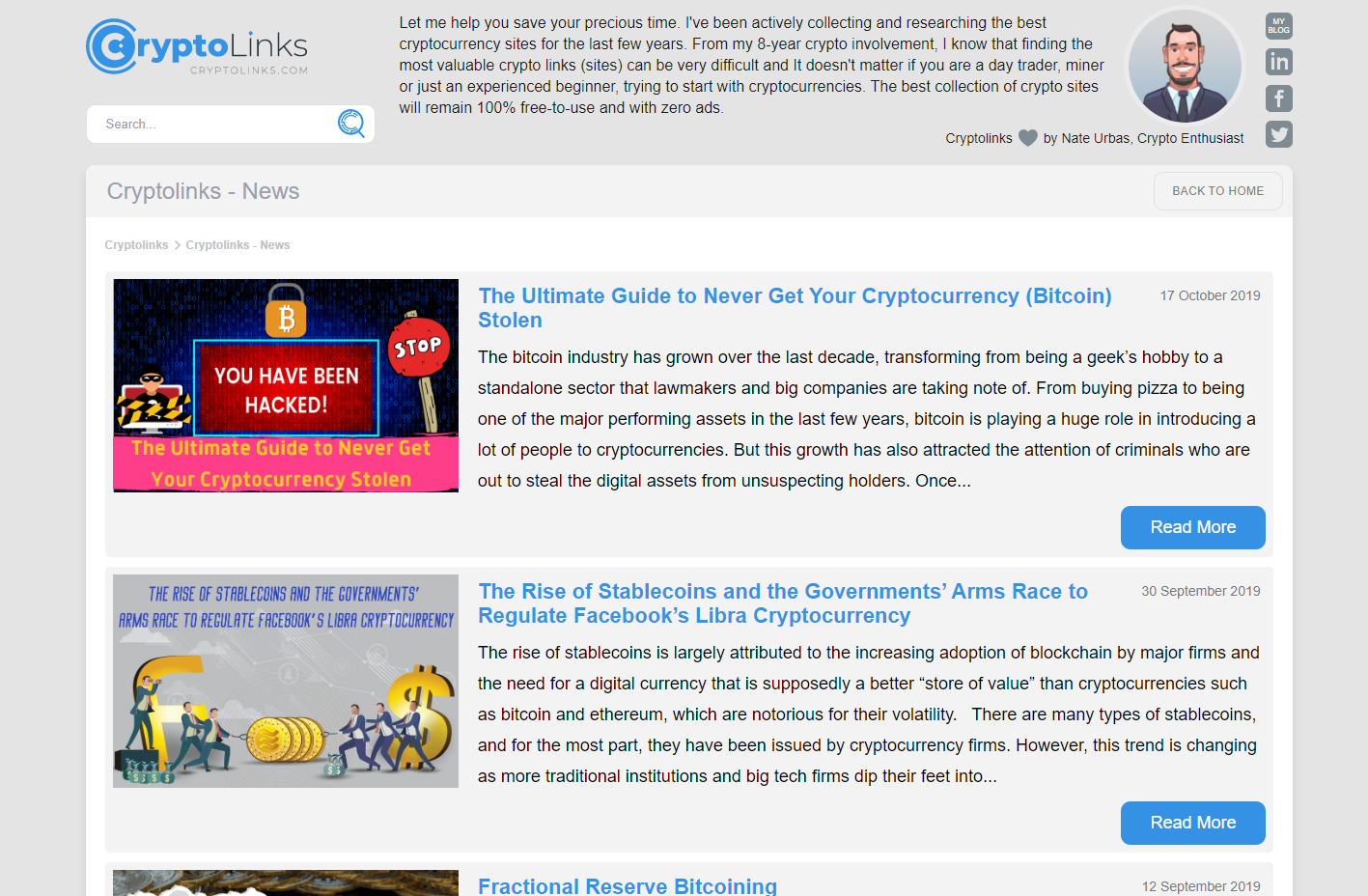 Although innovation trails the success of the crypto, it, however, presents scrupulous entities an opportunity to capitalize on the community's insatiable hunger for crypto developments. Hence, a company can simply put together a below standard product or service, call it all sorts of names, profess its innovative features, and generate revenue from such hype. This possibility is what every crypto practitioner has to contend with, as it has become increasingly difficult to differentiate between substandard products and quality ones. This assertion holds even for crypto experts, let alone new entrants who are yet to find their footings.
In light of this, crypto participants must go through a rigorous process to pick out products that suit their business models,…
Revealed: The Mental Skills Required to Be a Successful Trader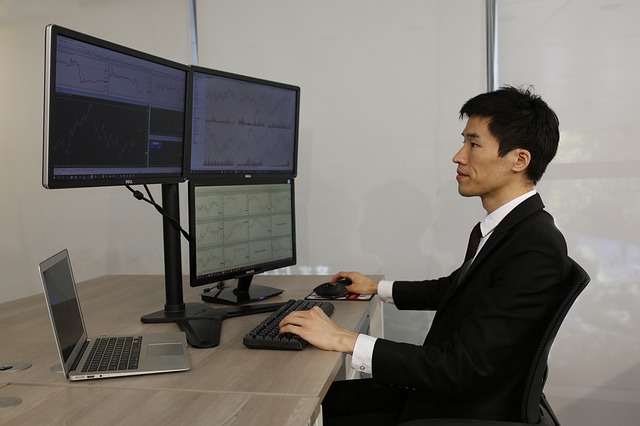 The world of financial trading, be it investing in cryptocurrencies on the market or trading stocks, can be an unforgiving one. Only the very best are able to rise to the top and turn their trading regimen into a seven-figure income, meaning that total dedication to your craft is a prerequisite. Ask any successful trader, and they'll tell you that having the right mindset is the key to success.
A clear mind with laser-sharp focus and serious endurance will be able to see the bigger picture, spot the most profitable trades, keep track of the market, reduce risk, and compete with the best of the Wall Street pros. In many ways, successful trading is a lot like being a successful poker player.
You need to be able to play the long game, make the most of your luck, and know exactly when to strike to become a high roller. All of these require a strong arsenal of mental skills. Here are the mental skills you need to build in order to become a successful trader.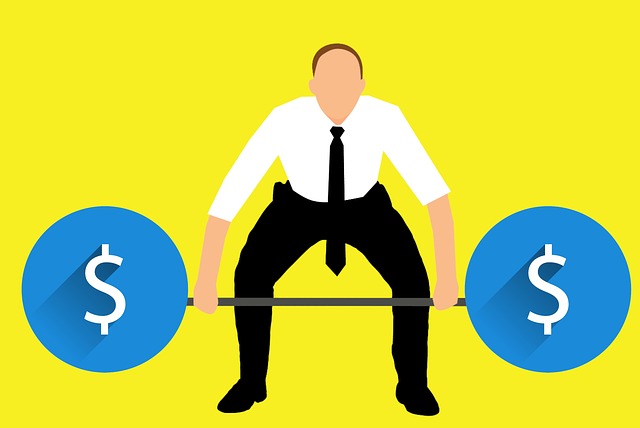 Source: Pixabay 
Caption: Successful trading in the financial market requires mental strength, resilience, and endurance. 
…
SFUNDING – The Leading Utility Blockchain platform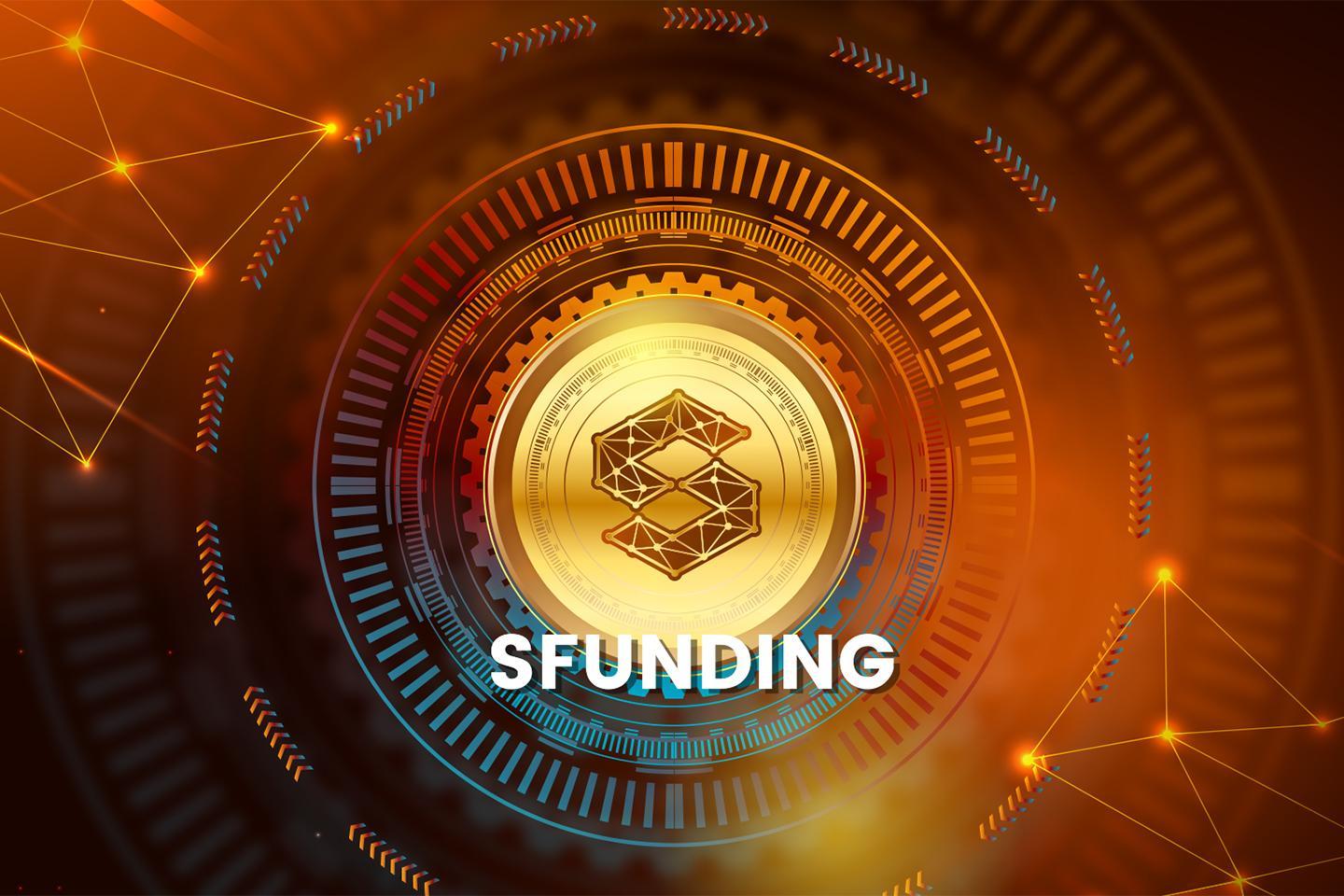 Integrating Smart Contract feature, SFUNDING was launched as a pioneering Utility Blockchain platform project. It offers a favourable environment for Dapps and decentralized entertainment services as well as ensuring transparency, fairness, and optimal user experience.
SFUNDING envisions to be the leading Utility Blockchain platform that offers a favourable environment for Dapps and decentralized entertainment services as well as ensuring transparency, fairness, and optimal user experience.
Blockchain-based games developed by SFUNDING provide users with numerous outstanding features.
Track and validate ownership of digital assets.

Offer a secure payment system

Increase competitiveness by applying innovative technology

Trade digital assets easily with high liquidity
Operating model
SFUNDING system is empowered by Blockchain technology, which brings optimal freedom for the user through an open-source, decentralized, independent, and intermediary-free platform. All user data are securely encrypted and not controlled by any parties control, including SFUNDING Developer Team. 
The launch of SFUNDING has opened up a new era of freedom and privacy where user rights and benefits are always the top priority. As an open-source platform, SFUNDING allows everyone to participate in information verification as well as the overall development of the platform.
Transaction information is always public and…