Einsteinium: A Transparent Blockchain Solution for Scientific Research and Fundraising
Despite all the speculations and criticism, cryptocurrency has become one of the most talked-about topics in the recent times, and this is evident from its widespread application in various fields. Given the decentralized nature of these virtual coins, which guarantee anonymity and faster transactions, cryptocurrencies can be exploited for illicit activities. While people are divided in their opinions regarding the status of cryptocurrencies, the market has witnessed a tremendous surge in digital currencies. Among the most ambitious crypto projects in the present time, Einsteinium stands out for its unique approach and philanthropic goals, which include raising money for scientific research, education, as well as other blockchain-based projects. Besides crowdfunding for scientific research, this Bitcoin-knockoff aims to provide an improved model for taxation.
Some Benefits of Investing in Einsteinium
Just like Bitcoin, EMC2 runs on a proof-of-work protocol, wherein the mining of this currency requires solving complex equations and puzzles.  With the supply of EMC2 capped at 245,000,000, the cryptocurrency is a finite digital asset.
Looking at its market response, the currency has gained great momentum in the cryptocurrency recently. If you are wondering whether or not the currency is a good investment, here are some beneficial aspects of the currency that will help you rethink your options.
As a transparent blockchain project, Einsteinium enables users to track their transaction details. With the growing demands of anonymous financial assets, this feature can be a turn-off for many. But then, the risks of funds being misused can be reduced to a great extent.
As evident from the trends, the tight security and advanced privacy features are the need of the hour. But a little transparency can go a long way in building a better user-engagement and going by the philanthropic inclinations, such a transparent blockchain solution encourages people to improve their involvement in the network.
Talking in terms of politics, many political organizations are unfair and fund their choices for public office. Deploying an open-source and transparent platform can democratize the process, assuring citizens that the leaders have been fairly selected.
Apart from incentivising philanthropic and political associations, it facilitates smooth adoption for conservative operations since the blockchain has the ability to work in compliance with the universal laws pertaining to KYC and AML.
Although EMC2 was first developed for philanthropic applications, especially raising funds for scientific research, the currency has evolved over the years to become a promising financial asset.
What Has Einsteinium Been Doing These Days?
Operational since 2014, EMC2 has rapidly grown to become a formidable altcoin in the crypto space. With developers working on updating the mining algorithm, the platform anticipates making it ASIC resistant and more decentralized. This means users can expect greater transaction speed and a lightning fast network in the following months. Tracing the developments on the blockchain, mention can be made of a number of notable events. To begin with, the blockchain has appointed Alexander Lucaci as the director of scientific affairs recently. Besides this, EMC2 has also been listed on important exchanges like CoinMonkey and Xchange.me. The Einsteinium roadmap reveals the project is planning a huge expansion of the coin and its services.
Einsteinium and the Market
Introduced back in 2014, EMC2 was invisible for the greater part of the last few years, but it has managed to create a big momentum, rising up by 1800% against the dollar during a year's time. Although the currency hasn't performed well in past few weeks, it is making a comeback with positive price movements. The drop in the value, which can be associated with the last month's steady market crash, is in check.
Traded down 13% against the dollar in the last 24 hours, EMC2 is available to traders at $0.160346 at the time of writing. Although the coin is trading in the red, the trading volume of the coin soared to reach $673,496. Ranking 225 as of 11th June 2018, Einsteinium's market capitalization is tantamount to $34,808,742.
For the latest cryptocurrency news, join our Telegram!
Disclaimer: This article should not be taken as, and is not intended to provide, investment advice. Global Coin Report and/or its affiliates, employees, writers, and subcontractors are cryptocurrency investors and from time to time may or may not have holdings in some of the coins or tokens they cover. Please conduct your own thorough research before investing in any cryptocurrency and read our full disclaimer.
Image courtesy of Pexels
VOLUM uncorks its track and trace platform for global alcoholic beverage producer ISBG
VOLUM onboards global wine and spirits producer, ISBG, to simplify its supply chain process with a track-and-trace platform that digitizes and reduces traditional paperwork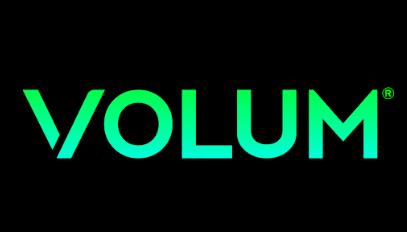 ESTONIA — March 2019 — VOLUM, the blockchain ecosystem for enterprises, is announcing that ISBG, a global producer of alcoholic beverages incubator, is partnering with VOLUM to implement its platform into its sales and distribution process. The VOLUM platform digitizes and simplifies both traditional paperwork and the supply chain process, using its operational smart contracts.
A supply chain can be a difficult process to track and trace. A comprehensive system of organizations, activities, information, and resources have to be accounted for, not to mention the overwhelming amount of paperwork. So, what's a large corporation to do, if it truly wants to accelerate its supply chain while cutting back on paper waste? VOLUM has developed a blockchain framework that allows enterprises to convert traditional paperwork into a digital process while safeguarding all transactions and steps within a company's supply chain.
VOLUM leverages blockchain technology with an ecosystem that is specifically designed for farmers, manufacturers, distributors, public utilities, governing agencies, financial institutions, and IoT data hosts. The VOLUM…
Blockchain-Focused ETF Arrives on London Stock Exchange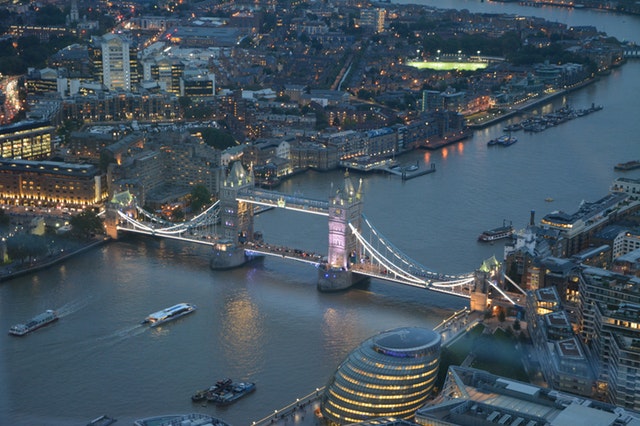 The crypto community is still waiting for the US SEC to approve Bitcoin ETFs, with speculation which application might get approval being one of the hottest topics in 2018. However, come 2019, the US government shutdown dragged on, and the Bitcoin ETF request which had the most potential to see a grant got withdrawn by the very companies that submitted the application.
While the question of BTC ETF remains hanging in the air, blockchain-focused ETFs seem to be a different matter entirely. In a recent announcement by an independent investment managed firm called Invesco, the company has stated that it was about to launch the largest blockchain-focused ETF in the world. They managed to go through with this plan, and the ETFs have reached the London Stock Exchange today, March 11th.
The exchange-traded fund includes a portfolio containing as many as 48 different firms which are bringing exposure to the emerging technology. Among them, there is Taiwan Semiconductor Manufacturing, which is a well-known creator of chips used for crypto mining, as well as the CME Group, which is the first regulated exchange in the US which launched Bitcoin futures. There are many other well-known companies as well, such as Intel, Microsoft, and others.
Chris Mellor, the Invesco's head of ETF equity product management in Europe, said that blockchain has a huge potential to increase earnings, even though…
Could Jeff Bezos Turn to Bitcoin to Hide Fortune from Wife?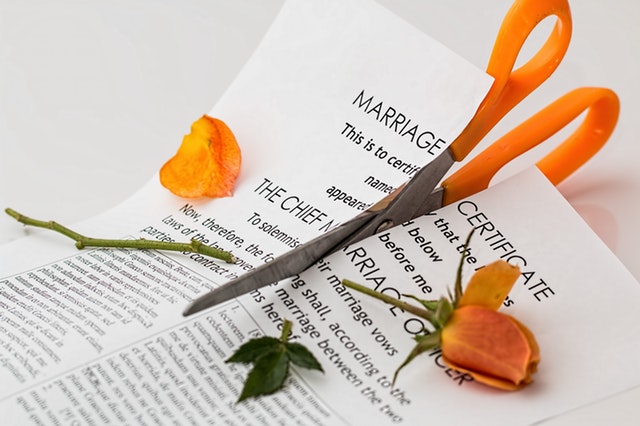 Amazon's Jeff Bezos has made numerous headlines recently due to his overly-publicized divorce, which shows all signs of being one of the most expensive ones — if not THE most expensive one — in modern history. According to estimates, it might cost him as much as $70 billion, which will make his soon-to-be-ex-wife the richest woman in human history.
However, as the process continues to unfold, many have started wondering if things may have ended up differently for Bezos if he turned to Bitcoin for help.
Bitcoin as a divorce tool?
In the last several years — since Bitcoin and other cryptos hit fame — many have started turning to BTC during their divorce proceedings. In fact, it can even be said that using the largest cryptocurrency in this way has become a new trend. The trend has been gaining so much strength that numerous law companies started including advice on what to do in regards to Bitcoin as part of their websites.
However, while the trend has been picking up in recent years, it is nowhere near as easy as it might seem. For example, if there is even a suspicion of a spouse having undisclosed holdings appears during the divorce process, it might be enough to impact the final decision of the judge. In other words, even if there is a complete lack of evidence, but…