Enjin Coin (ENJ) Allows Transactions Between Video Game Economies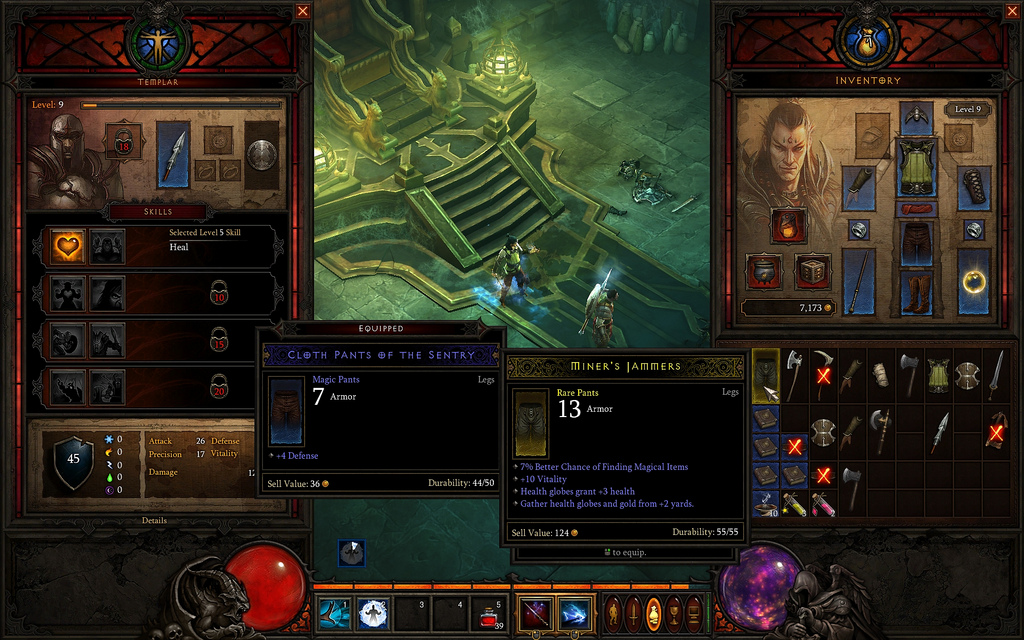 Enjin Coin is no stranger to digital business ventures. As one of the most popular website providers for guilds, clans and player groups of all types, they are well known in the video gaming community. Their platform offers gaming groups a wide variety of modules to completely customize their site – forums, announcements, events, and calendars. As a result, Enjin hosts over 250,000 separate gaming group sites. As such, it's no surprise that they are looking to cryptocurrency as their next project.
Their ERC-20 standard Enjin Coin (ENJ) exists to make cross-platform transactions simpler. In the past, the process of buying items within a game is dangerous and rife with fraud. There's no mechanism in place to impartially ensure that both the buyer and the seller receive their part of the deal. Ethereum's smart contract capability solves this problem. All parties can agree on the transaction's terms, provide the items, and the smart contract itself executes the transaction. There is no gray area where the item or money can be taken individually. This eliminates much of the black-market environment that digital item marketplaces currently suffer from.
The Virtual Asset Marketplace
Although virtual asset trading existed before Massive Multiplayer Online Role-Playing Games or MMORPGs, this genre of games made a niche trading system into a global industry. The persistent world and item rarity levels create the ideal ecosystem for real money trading of digital assets. An entire sub-industry of 'gold farmers' make a living simply from generating in-game currency as efficiently as possible. However, many of these currencies weren't designed to extract real-world money from their users. Virtual assets are a different matter.
Blizzard, already well known for World of Warcraft and their gold farming issues, introduced an auction house for their new game, Diablo 3. In this auction house, users could pay real money for in-game items. Theoretically, this should have removed the black-market aspect of item trading. They tweaked the game to make it difficult for players to make money off the auction house. Blizzard later removed the system, but item trading in Diablo 3 remains prevalent.
Enjin's ENJ token offers a means to trade these assets safely. Users offer up their item or currency in exchange for ENJ, through the platform itself. The automated system within the platform acts as a neutral party, executing the trade only when both sides have fulfilled their transfer. ENJ can then be traded for fiat through cryptocurrency exchanges – or used as a universal currency between gaming platforms.
Enjin Partners with Unity, Minecraft
Of course, the more game developers involved directly with the ENJ project, the better. Enjin's pre-existing relationships with many major developers helps facilitate this. Recently, the hugely popular Unity gaming engine introduced an Enjin Coin SDK into their development tools. Developers wanting to use ENJ internally within their games can now easily integrate that functionality. Considering the number of games built on the Unity engine, this is a huge opportunity for ENJ.
Similarly, popular culture phenomena Minecraft also introduced their own Enjin Coin SDK. Minecraft modifications, additional content created by users for other users, can now include ENJ transactions as a part of their platform. The ability to pay for premium content with ENJ opens new avenues for the coin, while still maintaining game interoperability.
Unique Applicability as a Cryptocurrency
While most cryptocurrencies jockey to seize the top slot as a digital currency or a smart contract platform, Enjin Coin's focus is elsewhere. Their use as a specific bridge-currency for virtual assets sets them apart from other tokens. ENJ's use case is unique, and that uniqueness pays off. Their price per unit recovered nicely after the recent market correction. The associated platform remains in early stages, and a successful release could pay off for early investors.
For the latest cryptocurrency news, join our Telegram!
Disclaimer: This article should not be taken as, and is not intended to provide, investment advice. Global Coin Report and/or its affiliates, employees, writers, and subcontractors are cryptocurrency investors and from time to time may or may not have holdings in some of the coins or tokens they cover. Please conduct your own thorough research before investing in any cryptocurrency and read our full disclaimer.
Image courtesy of Died Liu via Flickr
Rewards Platform StormX Offers 50% Crypto Cashback Bonus for Thanksgiving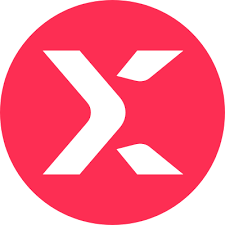 Singapore, Singapore, 23rd November, 2020, // ChainWire //
Blockchain-based rewards platform StormX has released a seasonal promotion for its award-winning Crypto Cash Back App. The promotion will allow app users to earn a 50% bonus on top of their cashback between Thanksgiving Day and Cyber Monday (November 26-30).
StormX has also introduced a brand-new staking service, allowing users to earn an additional 50% per year when they stake STMX tokens. The native ERC20 token of the StormX ecosystem, STMX has a total supply of 10 billion and is available to trade at many of the world's top exchanges, including Binance and Bittrex.
"With Bitcoin's price approaching its all-time high, interest in cryptocurrencies has renewed, though some people believe it's now too expensive to buy in," said StormX CEO and Co-Founder Simon Yu. "What we have done is create an easy way for such individuals to accumulate bitcoin, ethereum and other cryptocurrencies via everyday shopping.
"We're also excited to provide users with the ability to earn greater rewards simply by staking their tokens."
Since the StormX mobile app launched its Shop feature with over 700 stores in February 2020, some 400,000 unique users have been added to the rewards platform. StormX has also witnessed over 50% month-on-month growth for sales. The app is available for download on the App and Google Play Stores, and can be downloaded as a browser add-on from the Chrome Web…
BITTREX GLOBAL CONFIRMS FREE TRADING AND LISTING FOR TOP DEFI TOKEN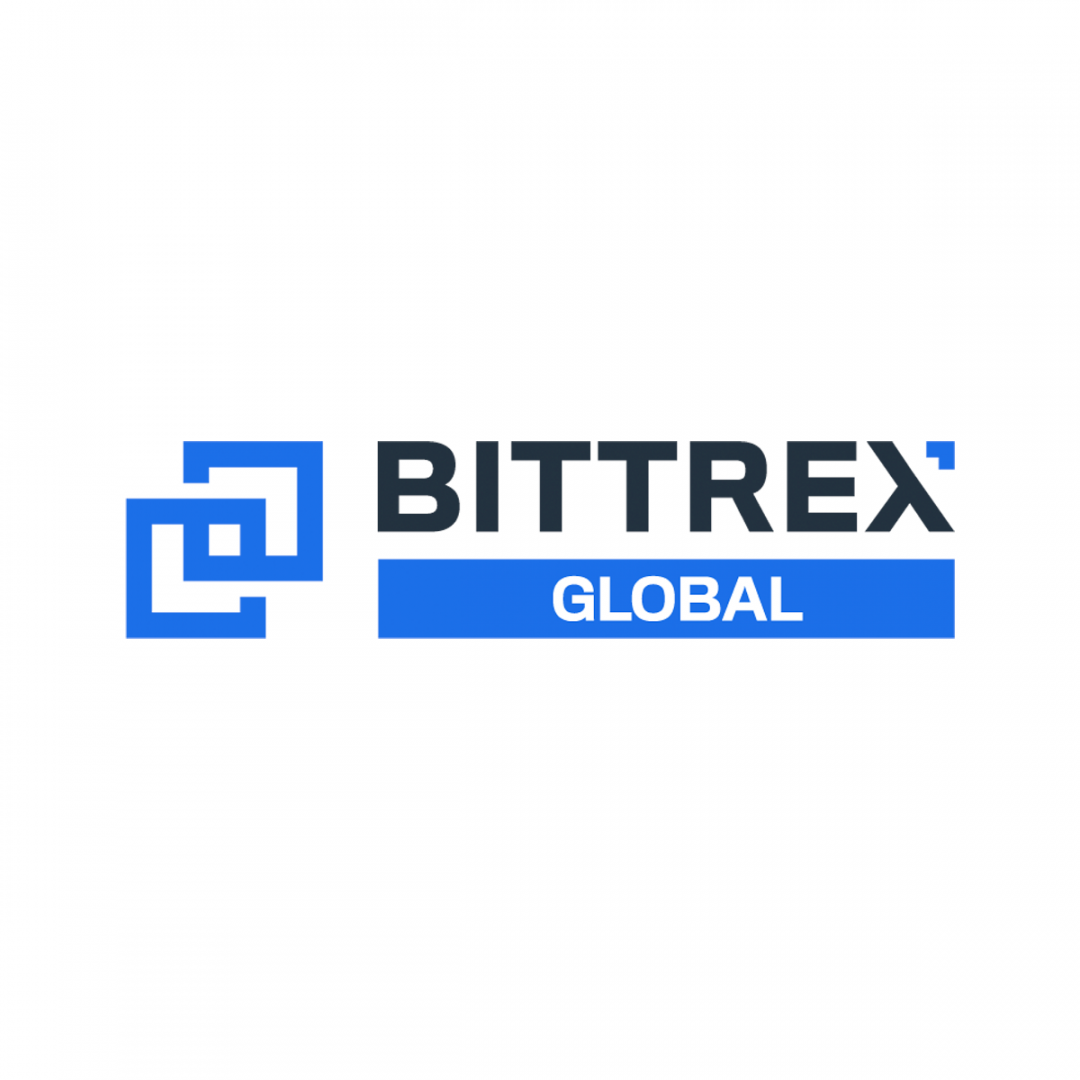 Valduz, Liechtenstein, 17th November, 2020, // ChainWire //
International cryptocurrency exchange promotes free trading and no gas fees for leading DeFi tokens
17th November 2020 — Bittrex Global GmbH. announced today 8 new DeFi tokens will be listed this week including:
UMA (UMA)
Aave (AAVE)
Balancer (BAL)
REN (REN & renBTC)
Kyber Network (KNC)
Band Protocol (BAND)
YF Link – (YFL)
Bittrex Global's users can trade all of their DeFi  tokens with no trading or gas fees until 2021. The decision to enable free trading on Bittrex Global for DeFi tokens  follows on from the 1,000% growth of the DeFi asset class over the course of 2020.
The decision to enable free transactions will see more investors enter the Blockchain Act's digital asset regulatory system, supervised by the Financial Market Authority in Liechtenstein (FMA) under the Due Diligence Act which requires traders to comply with the KYC/AML/CFT standards.
"The last year has seen huge growth in DeFi as an asset class and a number of significant milestones completed," said Bittrex Global's CEO Tom Albright. "As the asset class matures and more institutional and professional investors look at the fundamentals, we are likely to see increased demand and higher trading volumes for DeFi in 2021.
We're really excited about what we're seeing in the space and want to see these DeFi projects grow and help them build stronger platforms through increased adoption. Offering free trading fees…
Ready for Chaos? Swingby's Chaos-Mainnet Launches on December 28th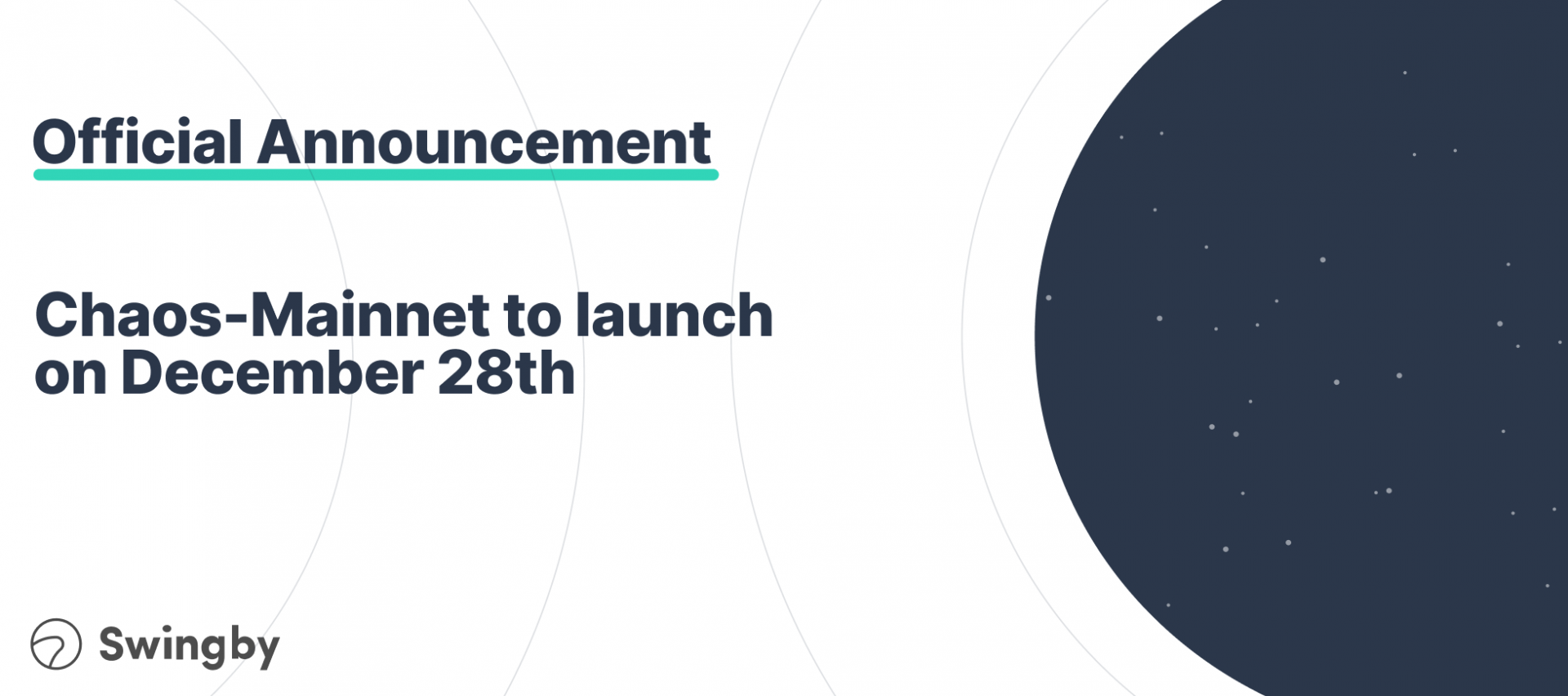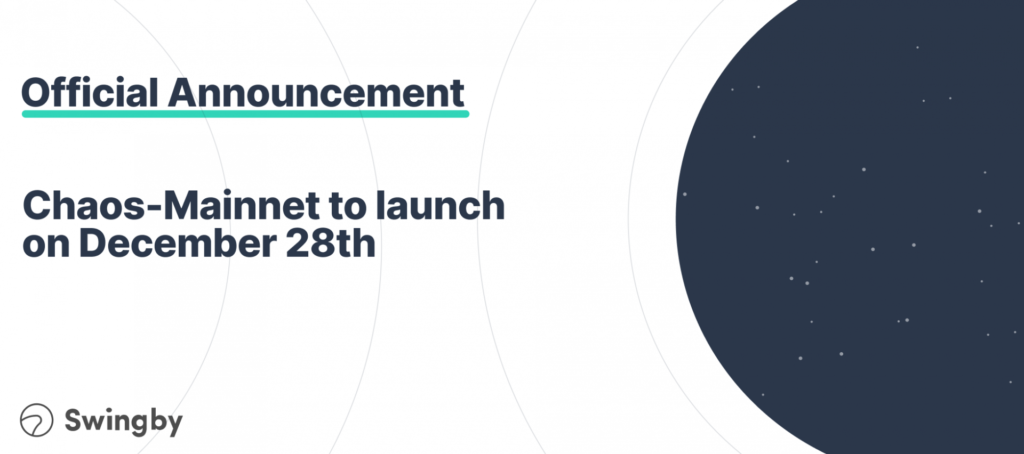 Singapore, Singapore, 9th November, 2020, // ChainWire //
Swingby is the "warp-speed" protocol for inter-blockchain swaps. It allows all DeFi users to move assets between blockchains without a trusted party. 
Today, Swingby announces its first mainnet network will be released on the 28th of December; it will bridge native Bitcoins onto Ethereum via Wrapped BTC (WBTC).
The initial bridge will enable the most liquid digital asset in the world (Bitcoin), currently valued at a $300 billion market cap, to be moved onto the Ethereum network to tap its $10b DeFi ecosystem.
"This launch will be pivotal to Swingby. After December 28th, Swingby will have a fully operational Chaos-Mainnet network which will be generating a tremendous amount of value to the world of DeFi and bringing in a large number of new users" – Yusaku Senga, CEO
Why is this big news for DeFi?
On December 28th, Swingby will be launching its first Chaos-Mainnet bridge, allowing users to easily move their bitcoins into WBTC on Ethereum without the need for a trusted party. Similarly, the bridge can be used in the opposite direction allowing WBTC-ERC20 tokens to be moved back into native BTCs.
What's so special about it?
Trustless: Swingby's Skybridge will be the only way to trustlessly swap BTC into wrapped Bitcoin (WBTC).
Simple to use: The Swingby bridge has been designed to work with standard transaction types removing the need for complex smart contract calls…