First Gold-Backed Stablecoin Based Commercial Model Launched in Asia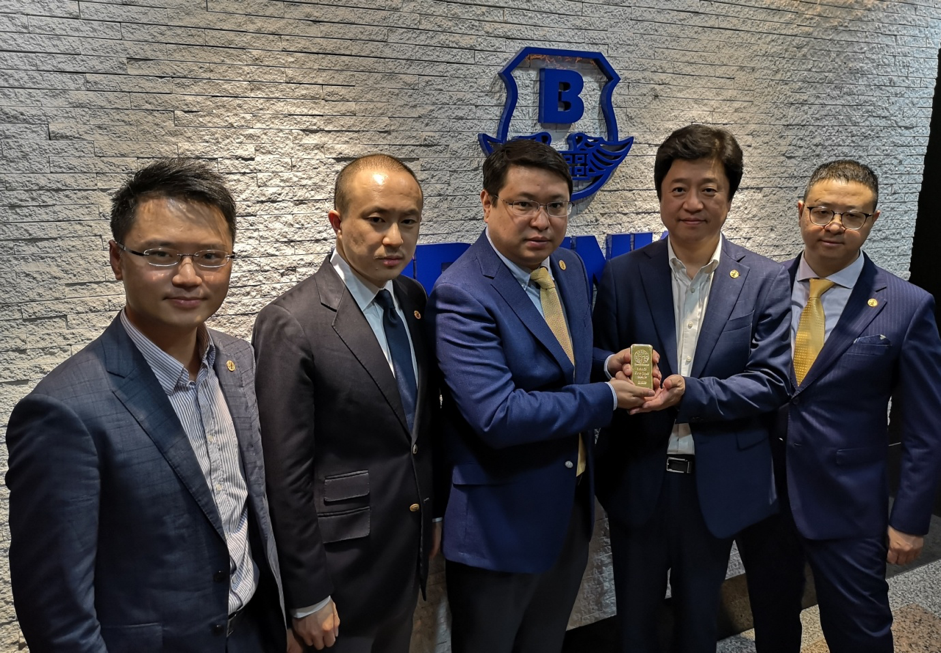 Asian Gold-backed Digital Currency GGC became the first stable currency for international trade settlement. GGC or Global Gold Cash is the first digital currency to be an international trade settlement tool and will continue to be used in more practical business scenarios.
Singapore, 8thOct
The first ever gold-backed digital currency based business model was recently launched in Asia. GGC or Global Gold Cash, a stable digital currency developed for commercial applications, was recently launched in Asia. It is based on the stability of gold. While existing stable currencies are only used as exchange tools between legal currencies and digital currencies, GGC is the first and only digital currency that can be successfully applied to the real business world. This is a major breakthrough for GGC among all stable currencies.
GGC or Global Gold Cash is deemed a highly stable and authentic intermediary currency as it's based on gold reserve. GGC is designed to be safer than any other currency-backed digital currency as gold prices are not directly related to exchange rate fluctuations. GGC, which is a deflationary currency, is based on the blockchain platform only.
Aside from the low risks, the new digital currency also cited authority-based gold management and independent third-party audit, which is done by international eligible audit firms periodically as two reasons for the security of its underlying asset.
The gold-backed digital currency has all the attributes of stablecoin. It comes with all the benefits of gold, which is a natural currency for human beings and the scarcity of which is cosmic. As any stablecoin serves as the backbone of the blockchain industry, GGC also has potentials to overcome the inherent defects of the existing international monetary system.
Some traditional business enterprises have already embraced GGC for international trade settlement. Very recently, a Korea-based company adopted the new digital currency as a trade payment tool and the Korean company withdrew a batch of standard gold bars released by Brink's, which is one of the biggest cash and valuables management companies, using GGC.
At the recently concluded event, developers of GGC confirmed the security and redeemability of the GGC's underlying assets, and also announced GGC as the first digital currency to be used in international trade settlement, also adding that the stablecoin will serve as a pricing tool in barter trading. This is considered a major breakthrough in stablecoin. In the future, GGC will continue to apply to more business scenarios and truly open up the link between digital currency and the real business world.
Goldlinks uses a dual currency issuance model. In addition to the GGC, the token GGT is also issued to the members of the Goldlinks community. As per latest reports, GGT will be officially listed on the Korean digital currency exchange BitForex on October 17.
About the Company
GGC is a digital currency developed by Goldlinks, a global gold industry blockchain alliance.
For more information, visit www.goldlinks.one
Property Loans for Foreigners in Singapore That You Must Know About
Intending to invest in a residential or commercial property in Singapore?  
When it comes to foreigners applying for a loan in Singapore, things can be pretty hard regardless of the reason whether you need the property for personal or business purposes.  
In Singapore, buying a property is challenging, whether you are a foreigner or a native, and sometimes applying for a loan is the only way for you to afford it.  
HOW MUCH CAN YOU BORROW FOR A PROPERTY LOAN IN SINGAPORE? 
As for the Foreigner Loans, in Singapore, there is an exact amount of money you can borrow to finance the purchase of a property.  
In this sense, Singapore has the Loan to Value Ratio (LTV).  
The LTV ratio is what determines the exact amount of money you can borrow for a property loan, which changes depending on where you try to obtain the loan:  
If you are applying for a bank loan, you can borrow a maximum of 75% of the value of the property you want to purchase. That means if you are looking for a property that costs $500.000, the maximum amount of money a bank lender can give you like a loan in Singapore is going to be $375.000. 

When you are applying for a loan with a Housing…
CoinField Launches Sologenic Initial Exchange Offering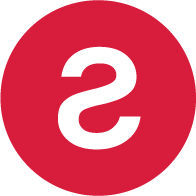 CoinField has started its Sologenic IEO, which is the first project to utilize the XRP Ledger for tokenizing stocks and ETFs. The sale will last for one week and will officially end on February 25, 2020, before SOLO trading begins on the platform.  Sologenic's native token SOLO is being offered at 0.25 USDT during the IEO.   
Earlier this month, Sologenic released the very first decentralized wallet app for SOLO, XRP, and tokenized assets to support the Sologenic ecosystem. The app is available for mobile and desktop via the Apple Store and Google Play.  The desktop version is available for Windows and Mac.
"By connecting the traditional financial markets with crypto, Sologenic will bring a significant volume to the crypto markets. The role of the Sologenic ecosystem is to facilitate the trading of a wide range of asset classes such as stocks, ETFs, and precious metals using blockchain technology. Sologenic is an ecosystem where users can tokenize, trade, and spend these digital assets using SOLO cards in real-time. The ultimate goal is to make Sologenic as decentralized as possible, where CoinField's role will be only limited to KYC and fiat ON & OFF ramping," said CoinField's CEO…
Many of the Top Sports Betting Websites for 2020 Can Be Found On Boomtown's Best Betting Page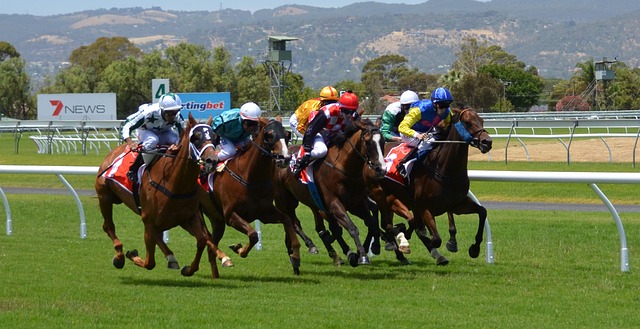 Sports betting is one of the widely known types of online gambling. With a large number of sports fans around the world, this type of gambling is one of the most sought after. The problem usually comes from when gamblers try to find the best sites out of the many available ones. Many new sports betting sites come up daily, thus making the selection process even harder. One of the best places to find top betting websites for sports is Boomtown Bingo. This platform doesn't just give users the best online casino games websites, but they also cover sports betting. As such, boomtown bingo remains a one-stop-shop for everyone who needs the best and the latest online gambling and gaming sites for all types of devices.
Performance
The performance of any website is critical. Users need to find their way around the site easily, and that can be made possible with the site structure and arrangement. Loading time is also essential. A website that always hangs thus pushing the user to refresh every time is no good. These are some of the factors that Boomtown Bingo looks into when selecting the best sites for its users. You can be sure that the new sports betting websites listed on Boomtown's platform have faster loading time, can be used easily by everyone, including those who are trying this betting for the first time.…