First Gold-Backed Stablecoin Based Commercial Model Launched in Asia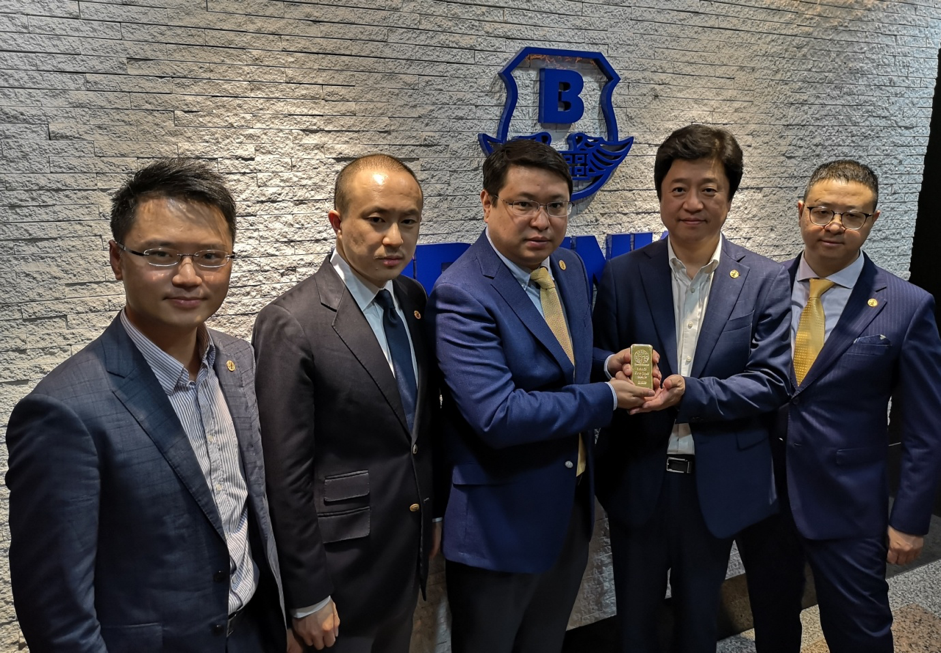 Asian Gold-backed Digital Currency GGC became the first stable currency for international trade settlement. GGC or Global Gold Cash is the first digital currency to be an international trade settlement tool and will continue to be used in more practical business scenarios.
Singapore, 8thOct
The first ever gold-backed digital currency based business model was recently launched in Asia. GGC or Global Gold Cash, a stable digital currency developed for commercial applications, was recently launched in Asia. It is based on the stability of gold. While existing stable currencies are only used as exchange tools between legal currencies and digital currencies, GGC is the first and only digital currency that can be successfully applied to the real business world. This is a major breakthrough for GGC among all stable currencies.
GGC or Global Gold Cash is deemed a highly stable and authentic intermediary currency as it's based on gold reserve. GGC is designed to be safer than any other currency-backed digital currency as gold prices are not directly related to exchange rate fluctuations. GGC, which is a deflationary currency, is based on the blockchain platform only.
Aside from the low risks, the new digital currency also cited authority-based gold management and independent third-party audit, which is done by international eligible audit firms periodically as two reasons for the security of its underlying asset.
The gold-backed digital currency has all the attributes of stablecoin. It comes with all the benefits of gold, which is a natural currency for human beings and the scarcity of which is cosmic. As any stablecoin serves as the backbone of the blockchain industry, GGC also has potentials to overcome the inherent defects of the existing international monetary system.
Some traditional business enterprises have already embraced GGC for international trade settlement. Very recently, a Korea-based company adopted the new digital currency as a trade payment tool and the Korean company withdrew a batch of standard gold bars released by Brink's, which is one of the biggest cash and valuables management companies, using GGC.
At the recently concluded event, developers of GGC confirmed the security and redeemability of the GGC's underlying assets, and also announced GGC as the first digital currency to be used in international trade settlement, also adding that the stablecoin will serve as a pricing tool in barter trading. This is considered a major breakthrough in stablecoin. In the future, GGC will continue to apply to more business scenarios and truly open up the link between digital currency and the real business world.
Goldlinks uses a dual currency issuance model. In addition to the GGC, the token GGT is also issued to the members of the Goldlinks community. As per latest reports, GGT will be officially listed on the Korean digital currency exchange BitForex on October 17.
About the Company
GGC is a digital currency developed by Goldlinks, a global gold industry blockchain alliance.
For more information, visit www.goldlinks.one
Taking the Booming Cosplay Industry to the Next Level with Tokenization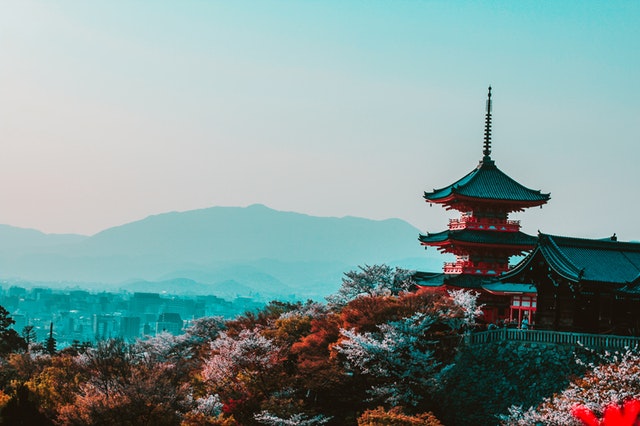 In the past couple of decades, some aspects of Japanese culture have begun to spread like wildfire through the rest of the world. Foremost among them is the fascinating and thought-provoking world of Japanese comics and animation.
At the same time, it's become increasingly popular for fans to interact with each other and express their enthusiasm for manga and anime through cosplay, where people dress up as their favorite fictional characters or even create their own.
In fact, cosplay has grown to be a jaw-dropping $45 billion industry, with no signs of slowing down anytime soon. However, the industry and its participants aren't without problems.
At the top of the list of issues holding the cosplay industry back are those associated with copyright and revenue sharing. As with most any global industry, there is inefficiency due to language barriers, different currencies, and varying regulatory guidelines for intellectual property.
So, how can blockchain technology help? There are a handful of answers to that question, actually. A few are:

An immutable blockchain can be used to store records such that there is no longer any doubt about a piece of content's original creator.

A blockchain can securely store and track user's digital IDs in order to discourage harassment and other nastiness that prevails on online media forums.

…
The race for No. 2: Ripple's XRP is growing, and Ethereum is shrinking. Why?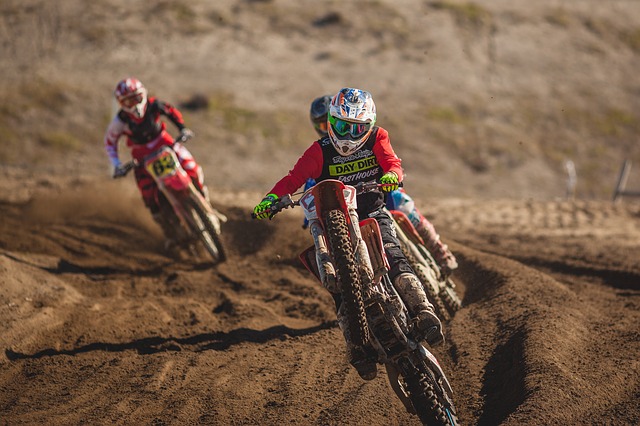 Over the last three weeks, Ripple's XRP cryptocurrency has been raising in price slowly but steadily. As we write this article, it's trading in green numbers at $0.422 even during the current bearish run of the market, which means despite regular market dips, it's doubled its price in a relatively short time.
Moreover, for some days during the recent period, it's been the world's second coin, beating Ethereum. But will that be consistent? Should Ethereum be worried? Well, maybe. Ripple advancements and XRP's massive growth is undoubtedly putting Ethereum's dominance in question.
Ethereum came live in 2015, and it quickly became the most crucial blockchain in the world, second only to Bitcoin. It became the dominant platform for smart-contracts and many of today's most exciting blockchain technologies came to life using Ethereum's operating system (Tron and EOS are the primary examples).
But now, Ripple (XRP) grows while Ethereum is shrinking
Before this September 18th, the gap between ETH and XRP was huge. Ethereum's market value more than doubled that of Ripple's. As we write this article, the difference among both assets is around three billion (17 vs. 20 billion). If things keep moving in the current direction, this gap could close down, and even reverse in the next few weeks, if not sooner.
The recent XRP bullish run is the highest it's ever had. It went up by 200% in fewer than four days just a couple of weeks…
Just In: Ripple partner Santander expands its reach using SWIFT GPI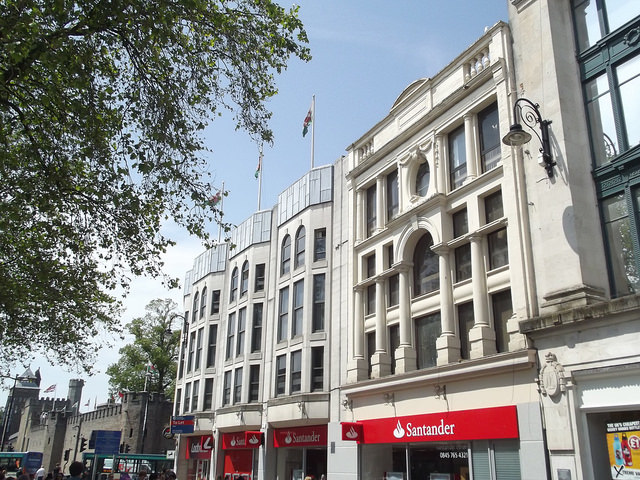 There is a lot of buzz around Ripple and SWIFT concerning a possible partnership. However, this buzz around them has become more intense as Ripple's partner, Santander, partnered with SWIFT to launch its services in countries such as Argentina, Poland, Spain, and the United Kingdom. The announcement came in today. The Spanish banking giant also plans to expand its services to further countries in 2019.
It is also important to know that there are high anticipations that Ripple may announce a breathtaking announcement during the forthcoming SIBOS 2018 Conference which is held by SWIFT, and set to take place in Australia.
The event is slated to hold on the 22nd to 25th of October. The main reason for the speculation that Ripple and SWIFT will be partners is since many FinTech companies – including banks – are using SWIFT for global cross-border remittances, and on the other hand, Ripple's technology is becoming predominant to aid cross-border payments.
As a result of the partnership between Santander and SWIFT, Ripple's community now see the opportunity that there may be a probable connection between Ripple (XRP) and SWIFT. This can also be attributed to the fact that Santander itself is in close partnership with Ripple, as it created OpenFx, which runs on Ripple's blockchain protocol.
Santander believes that its partnership with SWIFT will help it deliver "rapid and frictionless cross-border with fast payment tracking."
Eva Bueno Velayos, the GTB Head of…