Here Is How The Bitcoin (BTC) ETF Saga at the SEC Is Just Getting Started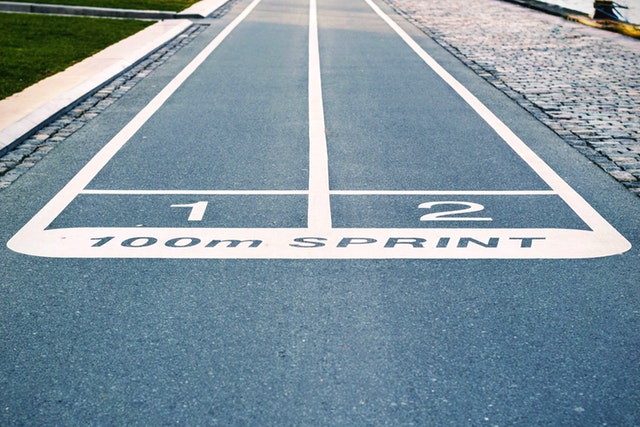 For most of us, learning that there are several filings of Bitcoin ETFs at the SEC was exciting news. This meant that there is indeed a chance that Bitcoin would be considered a worthy investment option through an ETF (Exchange Traded Fund). The most popular filing at the SEC is the highly anticipated CBOE sponsored ETF by VanEck.
Many crypto-enthusiasts are hoping that a decision will be reached by the SEC this August. Others believe that it will be postponed by another 45 days or even a year. But the recent rejection by the SEC of the Bats ETF sponsored by the Winklevoss twins shook the crypto markets for a while for many traders thought it was the CBOE ETF. What then happened is that one of the SEC commissioners publicly dissented from the verdict to reject the ETF. This was a bold move that earned her the Twitter nickname of 'Crypto Mom'.
Commissioner, Hester M. Peirce, also known as 'Crypto Mom', stated that:
"I am concerned that the Commission's approach undermines investor protection by precluding greater institutionalization of the Bitcoin market. More institutional participation would ameliorate many of the Commission's concerns with the Bitcoin market that underlie its disapproval order. More generally, the Commission's interpretation and application of the statutory standard sends a strong signal that innovation is unwelcome in our markets, a signal that may have effects far beyond the fate of Bitcoin ETPs."
This is a clear indication that cryptocurrencies and blockchain are winning some support from regulatory authorities in the US. Also to note is that we will have 2 new commissioners at the SEC by the end of this year. This means there is a big chance of a total change in opinion with regards to any Bitcoin ETF that will be pending in their files by then. The CBOE sponsored VanEck ETF, now has a possibility of being passed for it is also being backed by a solid exchange: the CBOE.
The VanEck firm also publicly protested the rejection of the Winklevoss ETF. VanEck detailed response included a 13-page script complete with detailed graphs and charts. In the protest, the VanEck firm stated that:
"We believe that our proposed ETF will operate consistent with the rules and requirements of the 1940 Act. Further, by offering investors exposure to bitcoin through a regulated investment product, we believe the proposed ETF will be consistent with the Commission's mission to protect investors, maintain fair, orderly, and efficient markets, and facilitate capital formation."
In a nutshell, the current happenings due to the filings of Bitcoin ETFs at the SEC are a tip of the iceberg of what we will see during the second half of 2018. The next few weeks and months will be an exciting time as proponents for crypto investment instruments battle it out with SEC for recognition. Hopefully, there will be a Bitcoin Bull run to spice things up even more.
For the latest cryptocurrency news, join our Telegram!
Disclaimer: This article should not be taken as, and is not intended to provide, investment advice. Global Coin Report and/or its affiliates, employees, writers, and subcontractors are cryptocurrency investors and from time to time may or may not have holdings in some of the coins or tokens they cover. Please conduct your own thorough research before investing in any cryptocurrency and read our full disclaimer.
Image courtesy of Pexels
3 Cryptocurrencies Most Likely to Follow Bitcoin's Performance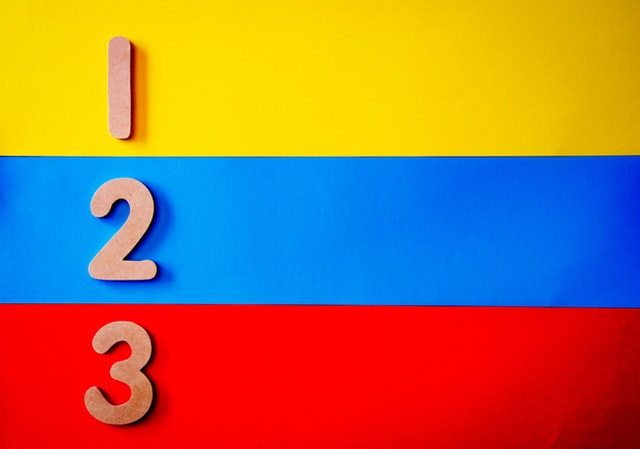 For more than a year, the cryptocurrency market has been dominated by bearish influence, with most coins seeing constant drops, or stagnation, at best. This all changed in the past few months, starting with Bitcoin which once again started leading the market up, bringing one minor rally after another.
BTC itself experienced massive losses in 2018, with its price going down by around 84%. Most other coins among the top 10 mirrored its performance, and some of them experienced even greater losses. However, now that Bitcoin sees gains again, these cryptocurrencies are still following its example, and many of them have seen massive breakouts. Some of the more notable altcoins that followed Bitcoin's recent example are Ethereum (ETH), Stellar (XLM), and Cardano (ADA).
Ethereum performance mirroring Bitcoin's price
As mentioned, Bitcoin led every rally so far, but before it did, its price first went through what is known as an ascending triangle pattern. The pattern held for around five months, which is exceptionally long for the crypto world. However, once the pattern was finally broken — the coin's price skyrocketed, more than doubling itself within only two months.
One thing to note is that Ethereum performed in pretty much the same fashion. After five months of struggle and confusion for investors, the second largest cryptocurrency also managed to break the pattern and skyrocket as well. It…
4 Reasons Why the New Bitcoin Rally Is Unlikely to Stop Now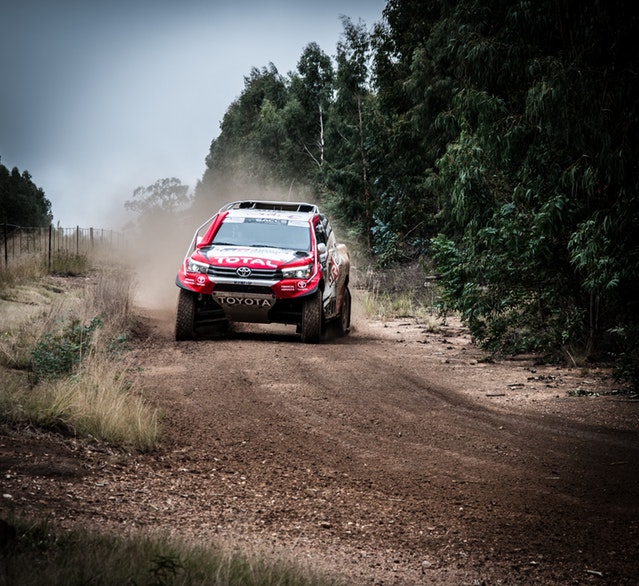 After more than a year of declining prices, the crypto market is finally seeing a period of serious recovery — one that has already brought digital currencies to heights not seen in over half a year now.
Only days ago, Bitcoin surged past several major resistance levels and managed to exceed its yearly high of over $8,000. Already, many skeptics are predicting the soon end of the bull run, and the possibility of yet another sharp decline. However, there are signs that suggest otherwise — that this bull run is only getting started, and that it will not end anytime soon.
There are four reasons why this is the case, and they are as follows:
1) Bakkt
There is the long-awaited Bitcoin futures exchange, Bakkt, which recently announced that the July test date for Bitcoin futures is soon to be set. Bakkt's launch was delayed multiple times already, so the announcement came as quite a surprise. However, it appears that it will happen quite soon, after all.
As soon as its arrival becomes a certainty, Bitcoin will likely skyrocket even further, just like gold did when gold ETF appeared in 2013.
2) Bitcoin completely ignored the hacking of Binance
Binance has been the largest crypto exchange by trading volume for a while now, and as such, many expected that, if anything were to happen to it, Bitcoin…
The New Rally Has Arrived: Crypto Market Cap Goes up by $24 Billion Within a Day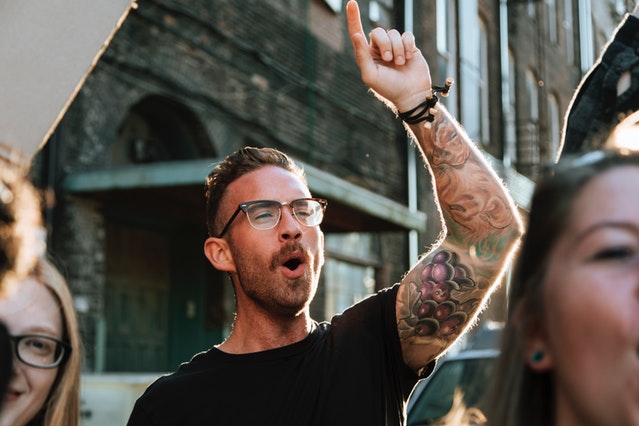 The crypto market's recovery progresses further, and at a rapid pace, at that. Bitcoin has just surpassed the $8,000 mark, which is the first time its price has been that high since July of last year. In addition, the entire crypto market is making billions within hours.
Bitcoin (BTC) sees another serious surge
In the past 24 hours, the total crypto market cap has gone up by around $24 billion. Meanwhile, BTC price has grown by $1,000 within the same period, as the largest coin traded barely above $7,000 on early Monday. At the time of writing, the coin's price sits at $8.014.31, with a 14% growth in the last 24 hours. Meanwhile, the BTC market cap has gone up to $141.85 billion, and even the coin's trading volume surged to over $31 billion.
While many are wondering whether this is a return to the massive heights seen back in 2017 or only a temporary surge which will soon see a correction — no signs of an upcoming decline have been noticed as of yet. In fact, new heights were made and then exceeded multiple times in the past week, with a massive 33% gain during that time. And, with Bitcoin's dominance at 60%, many are expecting that massive altcoin surges are to be expected as well.
The growth of altcoins can already be seen, as Bitcoin…