How will Bitcoin Cash face bitPico Threats?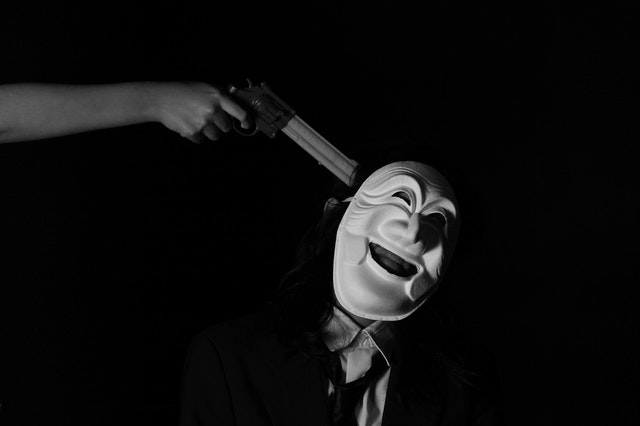 bitPico, an anonymous group has recently declared that they are currently developing numerous "attack nodes" online with the focus on Bitcoin Cash (51% attack) and will create "multiple forks". There was a rumor in March 2018 that bitPico was responsible for the DDoS (distributed denial-of-service) attacks against the Lightning Network, Bitcoin's proposed layer-two scaling solution. bitPico, in a Twitter post, had claimed the accusation to be true and revealed that they had created a network stress tool for the Lightning Network.
This means that the anonymous group was testing the network in adversarial conditions and checking out its strength. bitPico had revealed to the press its intentions, "as people with investment into bitcoin, we want to make sure layer-two solutions do not get [overwhelmed] out of the gate." The measure was appreciated by many and Andreas Antonopoulos, Bitcoin lecturer had said that this free testing would give them the opportunity to strengthen the Lightning Network.
bitPico, it seems, now has turned their attention to Bitcoin Cash (BCH), as per their Twitter post on 22nd June 2018. Their Twitter post read, "It's time to determine how centralized @rogerkver really is and we are 100% confident we can split the network into multiple forks. Look forward to a 51% attack on the #bitcoin #cash chain this September."
The next day itself, a Twitter post of bitPico read that the attack has already started and 5,000 "attack nodes" can be expected to run within the next few weeks. The stress test tool used by bitPico lately is also ready for "botnet deployment".
Bitcoin Cash is quite vulnerable to hacking because nearly 85% of the Bitcoin Cash nodes are located in two data centers. BTC, compared to this is better equipped as it is Sybil proof and will protect unless 50,000 full non-pruned nodes are deployed.  But, the hack will not be accomplished so easily as all their nodes will have to validate bitPico's payload.
Real World Stress Test
During the Bitcoin Cash Stress Test, the aim is to confirm millions of minimum fee transactions within 24 hours. The BCH Stress Test Day site said, "Such volume of minimum fee transactions will prove to merchants and businesses worldwide, and also to ourselves, that the BCH main network is capable of scaling on chain and is capable of handling such volume of transactions today."
Bitcoin Cash (BCH) has often been warned about the hard fork move and there have been allegations of instability, vulnerable to attacks and so on. However, Bitcoin Cash has till date defied all such critics and has climbed to the 4th position in the cryptocurrency rank list of coinmarketcap.com. This should say something about the most successful hard fork of Bitcoin (BTC).
The stress test welcomes anyone who is eager to participate and the cost is very less per head as it will be spread across the community. Bitcoin Cash has more or less been dismissive of threats like that of bitPico and Zeger has emailed to Bitsonline, "No, I don't know anything about it. It seems like nothing, I've heard others say that the fellow has made other outlandish claims before that amounted to nothing."
The stress testing date is scheduled for 12th September 2018, 12:00 UTC. In order to make this an annual event, the network has scheduled it before the BCH November upgrade. The aim is also to test apps, wallets and other services in stress. This way everyone will get useful data and they can use it to make further progress.
The testers assure that the capacity of the Bitcoin Cash network will be assured on that day and it will be a ray of hope for merchants, businesses and investors and they will be able to entrust the BCH network and its ability to scale on-chain. "You can also just like every comment on Memo.cash with 546 satoshi tip, or make lots of 546 satoshi donations to eatBCH." Heck, chat up some buddies on the Kepyport app while you're going about all the above, betting on "Satoshi Dice, Satoshi Bones or any other BCH online games."
Price Details
The price of Bitcoin Cash, at the time of writing, shows approximately $753.18 USD (8.00%) while the market cap is nearly $12,956,527,343 USD. The volume (24h) shows over $574,268,000 USD. (As per coinmarketcap.com) June 2018 has seen some usual fluctuations with the price of BCH sometimes showing a negative slide. However, one can expect the price to rise in this year if Bitcoin Cash makes it through the stress test successfully.
For the latest cryptocurrency news, join our Telegram!
Disclaimer: This article should not be taken as, and is not intended to provide, investment advice. Global Coin Report and/or its affiliates, employees, writers, and subcontractors are cryptocurrency investors and from time to time may or may not have holdings in some of the coins or tokens they cover. Please conduct your own thorough research before investing in any cryptocurrency and read our full disclaimer.
Image courtesy of Pexels
3 Cryptocurrencies Most Likely to Follow Bitcoin's Performance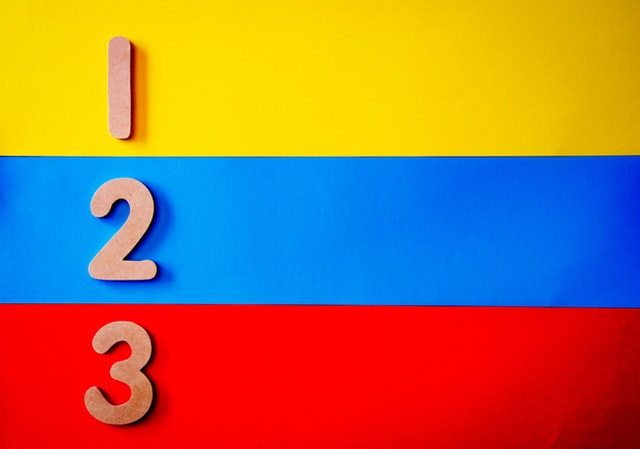 For more than a year, the cryptocurrency market has been dominated by bearish influence, with most coins seeing constant drops, or stagnation, at best. This all changed in the past few months, starting with Bitcoin which once again started leading the market up, bringing one minor rally after another.
BTC itself experienced massive losses in 2018, with its price going down by around 84%. Most other coins among the top 10 mirrored its performance, and some of them experienced even greater losses. However, now that Bitcoin sees gains again, these cryptocurrencies are still following its example, and many of them have seen massive breakouts. Some of the more notable altcoins that followed Bitcoin's recent example are Ethereum (ETH), Stellar (XLM), and Cardano (ADA).
Ethereum performance mirroring Bitcoin's price
As mentioned, Bitcoin led every rally so far, but before it did, its price first went through what is known as an ascending triangle pattern. The pattern held for around five months, which is exceptionally long for the crypto world. However, once the pattern was finally broken — the coin's price skyrocketed, more than doubling itself within only two months.
One thing to note is that Ethereum performed in pretty much the same fashion. After five months of struggle and confusion for investors, the second largest cryptocurrency also managed to break the pattern and skyrocket as well. It…
4 Reasons Why the New Bitcoin Rally Is Unlikely to Stop Now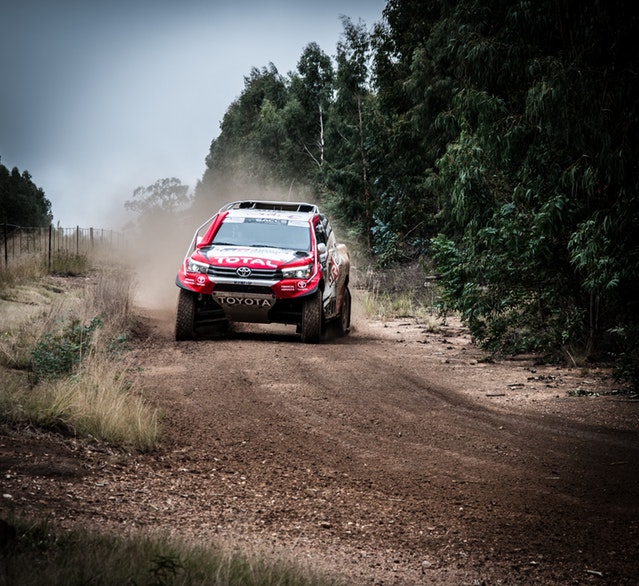 After more than a year of declining prices, the crypto market is finally seeing a period of serious recovery — one that has already brought digital currencies to heights not seen in over half a year now.
Only days ago, Bitcoin surged past several major resistance levels and managed to exceed its yearly high of over $8,000. Already, many skeptics are predicting the soon end of the bull run, and the possibility of yet another sharp decline. However, there are signs that suggest otherwise — that this bull run is only getting started, and that it will not end anytime soon.
There are four reasons why this is the case, and they are as follows:
1) Bakkt
There is the long-awaited Bitcoin futures exchange, Bakkt, which recently announced that the July test date for Bitcoin futures is soon to be set. Bakkt's launch was delayed multiple times already, so the announcement came as quite a surprise. However, it appears that it will happen quite soon, after all.
As soon as its arrival becomes a certainty, Bitcoin will likely skyrocket even further, just like gold did when gold ETF appeared in 2013.
2) Bitcoin completely ignored the hacking of Binance
Binance has been the largest crypto exchange by trading volume for a while now, and as such, many expected that, if anything were to happen to it, Bitcoin…
The New Rally Has Arrived: Crypto Market Cap Goes up by $24 Billion Within a Day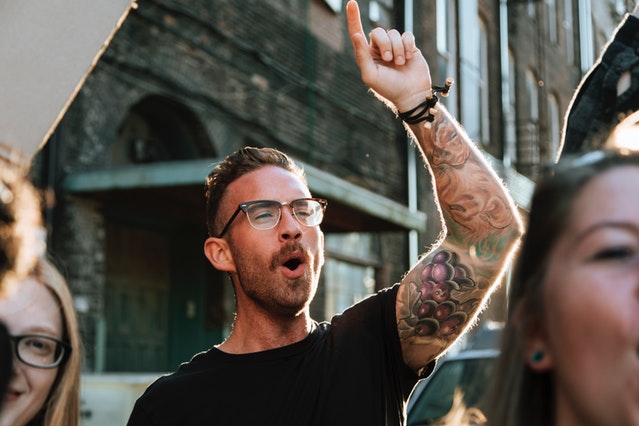 The crypto market's recovery progresses further, and at a rapid pace, at that. Bitcoin has just surpassed the $8,000 mark, which is the first time its price has been that high since July of last year. In addition, the entire crypto market is making billions within hours.
Bitcoin (BTC) sees another serious surge
In the past 24 hours, the total crypto market cap has gone up by around $24 billion. Meanwhile, BTC price has grown by $1,000 within the same period, as the largest coin traded barely above $7,000 on early Monday. At the time of writing, the coin's price sits at $8.014.31, with a 14% growth in the last 24 hours. Meanwhile, the BTC market cap has gone up to $141.85 billion, and even the coin's trading volume surged to over $31 billion.
While many are wondering whether this is a return to the massive heights seen back in 2017 or only a temporary surge which will soon see a correction — no signs of an upcoming decline have been noticed as of yet. In fact, new heights were made and then exceeded multiple times in the past week, with a massive 33% gain during that time. And, with Bitcoin's dominance at 60%, many are expecting that massive altcoin surges are to be expected as well.
The growth of altcoins can already be seen, as Bitcoin…