Huge promotions, mega-wins, and no withdrawal limits – BitStarz does it all!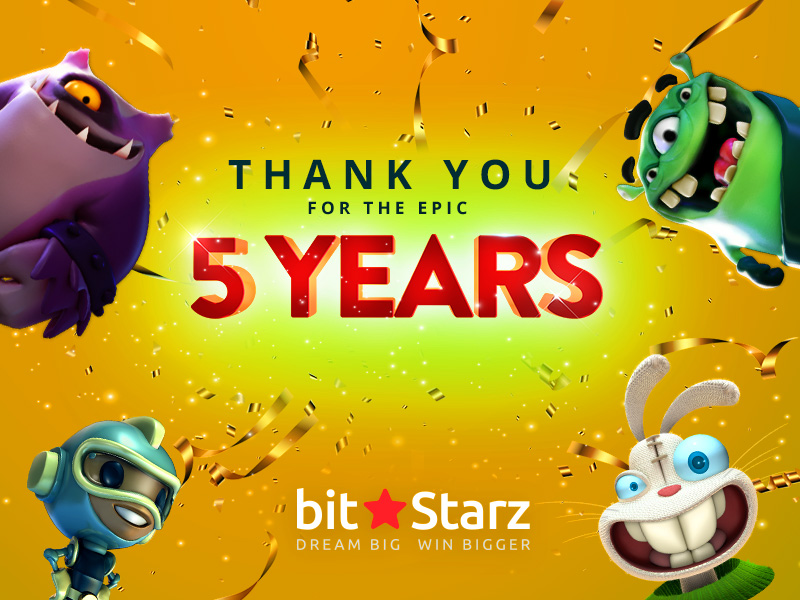 We are almost certain that you know who we are by now, after all, BitStarz is the biggest crypto casino around with the awards to prove it.
2019 has seen us become the only true place to play – no matter the currency you have burning a hole in your pocket – don't believe us? We suggest that you keep reading…
Kick Open the Door
We don't just tempt our players in with some throwaway offer, we let them kick open the doors to a huge welcome bonus that stacks the cash. New players get four – that's right, four – welcome bonuses across our loaded welcome journey. Add everything together, you can rack up 5 BTC and 200 free spins in bonuses.
Let's face it, you won't find a bigger welcome bonus anywhere else – so any high rollers out there are certainly going to want to step this way.
Only the Most Powerful Promotions
The welcome bonus is just the tip of the iceberg when it comes to what BitStarz has to offer. Our promotions have become the stuff of legend amongst online casino punters and for good reason – we go the extra mile. In the past BitStarz has given away Adele tickets, FIFA World Cup final tickets, exclusive BitStarz merchandise, and luxury holidays. Every month, we raise the curtain on a promotion that puts cash in your hand and life-changing experiences at your feet. This month it's a Spring Break sensation, as through Spring Break Cancun you can win a luxury trip for two to Mexico and up to €50,000 from an individual prize pool.
Oh, and did we mention that we have awesome giveaways too? We've already handed out a completely free iPhone, now we're giving away 1 BTC – absolutely free!
Record-Breaking Big Wins
BitStarz is an experienced name on the block, so we don't need to baffle anyone with BS in order to make sure that we're the most talked about casino around. We know players want big wins, so that's exactly what we've been giving players for five years straight. In fact, 2019 has been our biggest year EVER when it comes to payouts. Not thousands, not hundreds of thousands, but we've paid out millions to our players – with one player recently scooping a staggering $1.35 million on just a single spin of one of our slots.
BitStarz Big 5th Birthday Bash!
BitStarz has been around for five years (don't worry, we've just had a massive birthday party to celebrate) and we've been spreading our Dream Big, Win Bigger message here, there, and everywhere. Now, with 24/7 customer support, more than 2200 games, no withdrawal limits, and support for leading standard currencies and cryptocurrencies, there is simply no better place to play in 2019.
Speaking on BitStarz electric 2019 and everything we have in store, Srdjan Kapor – BitStarz Marketing Manager – said, "Spring is in the air at BitStarz and we want to make sure our players really do feel amazing. Not only is our welcome bonus supercharged, but we've also launched Spring Break Cancun, our latest promotion that puts 50,000 and a trip for two to Cancun up for grabs."
For more information about everything BitStarz has to offer, please contact Srdjan Kapor at srdjan.kapor@bitstarz.com.
Press contact:
Srdjan Kapor
Marketing Manager
Bitcoincasino.io Is Adding New Game Providers to Its List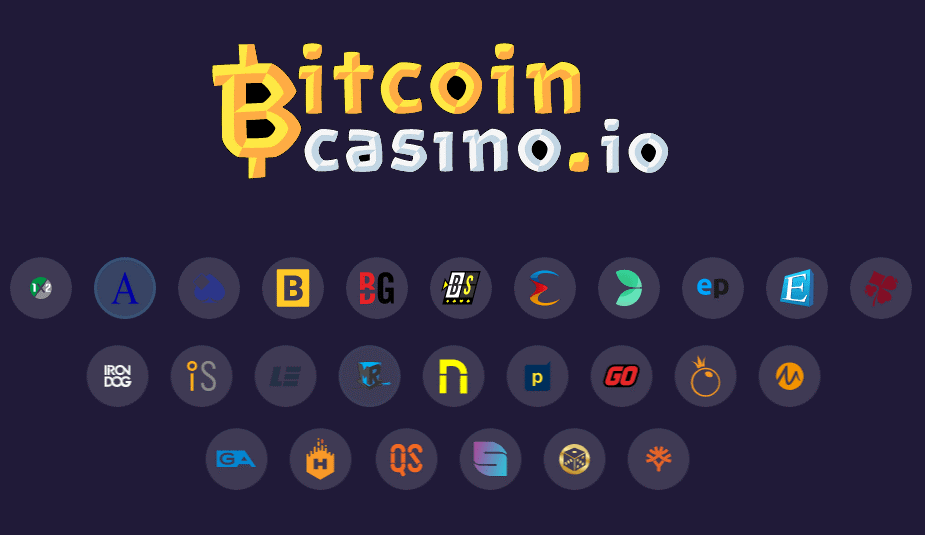 Bitcoincasino.io is among the top gambling domains offering casino games for both Crypto and F.I.A.T players. The crypto casino is licensed to operate in the gambling industry by the government of Curacao.
As the crypto gambling scene is full of scam sites that have defrauded many players, it is of utmost importance that a gambling site is certified and trustworthy. Tunf, a trusted review site, has put Bitcoincasino.io through a thorough rating system and has concluded that the site is worthy of their approval. This certification is very important as it shows that the platform is legitimate and offers a secure gambling experience.
Thousands of Games Available
The site features a wide variety of mobile and instant play titles, boasting a collection of over 3000 games. This is probably the biggest library of games ever offered by a crypto-based gambling platform.
In addition to slot games, there are also live dealer casino games, roulette, poker, blackjack, jackpot, and other table games. The titles available on the site are from nearly 30 different providers, including BetSoft Gaming, iSoftBet, Microgaming, Evolution Gaming, Habanero, Iron Dog Studio, Quickspin, and many others.
Even thoughbitcoincasino.io started out as a Bitcoin-only casino, it quickly expanded to include thousands of games. The casino has made three more additions to its list of providers: No Limit City, Yggdrasil Gaming and a top provider, Net Entertainment.
…
Social Gaming Platform Offers Crypto Community Unrivalled Multi – Gaming Experience with Fair Odds
With the explosion in crypto-based online gambling in recent years, the social-gaming community has come to expect not only innovation and interface interaction but also a wider range of games that deliver real payouts with fair odds
The number of crypto gaming platforms on the market is wide but few offer a range of a diversity of options to the gambler of today – that is until now.
Introducing NanoGames – The Fair Odds & Social Gaming Alternative
NanoGames is a crypto-based online social gambling site that offers industry-beating odds with four very different games.
With more coins planned for the future, users play using Nano, Bitcoin, Ethereum, and Banano. It's simple to get started and only takes a few minutes; all that is needed is to setup an account, load some credit and then select the game that you want to play!
In addition, all users are offered the chance to play in multiplayer mode so that you can pit yourself against your friends.
Big Wins with Reduced Loss Odds – Four Great Games
With a growing community, NanoGames offers four great games that give players the chance to score large wins with minimal losses and fair odds. As a purely crypto-gaming focused platform and after extensive trials with users and now offer four easy to play games:
Crash– Offering the best odds with the…
Bitpanda digitises physical gold and silver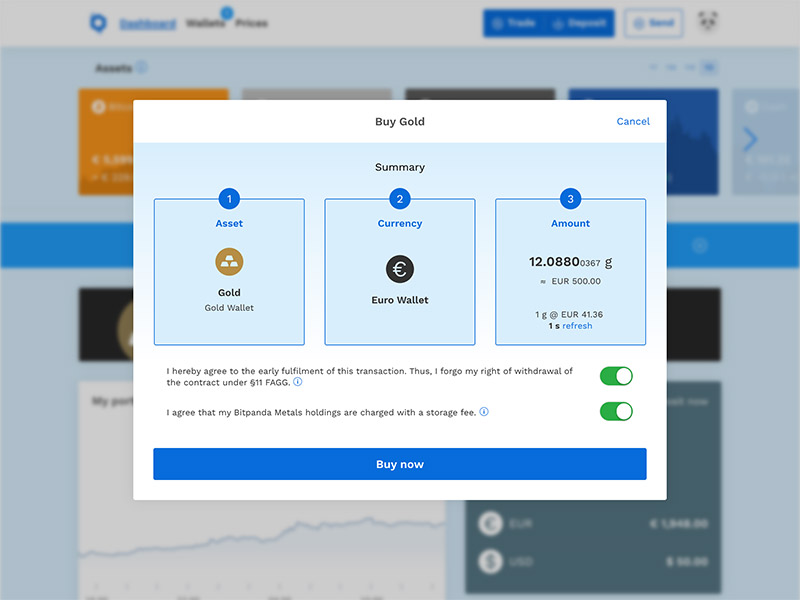 Vienna, 13 May 2019 – Vienna-based fintech Bitpanda launches gold and silver trading for its 1 million users. The new product Bitpanda Metals allows users to securely and conveniently invest in gold and silver and benefit from ultra-low fees. The assets are 100% physically backed, fully insured and stored in a high-security vault in Switzerland. 
Users can buy gold and silver to diversify their portfolio
Gold and silver are asset-backed by physical gold and silver bars
Transparent and low fees
Duty-free, 100% insured and safely stored in Switzerland
Swap gold and silver with any digital asset on Bitpanda
Set up savings plans for regular invests
Bitpanda, the Viennese fintech with around 1 million users and more than 100 employees is adding gold and silver as a new asset class to their trading platform. With Bitpanda Metals the company is introducing the user experience and convenience of buying digital assets to the world of precious metals trading.
Bitpanda partnered with precious metals brokers pro aurum and philoro to securely store the physical underlying of the gold and silver tokens offered by Bitpanda. The physically backed, digitised gold and silver can be traded with the same ease as with other digital assets on the Bitpanda platform. Users can buy small amounts beginning from €1 using a wide variety of payment methods and pay in Euro, Swiss Franc, British Pound…