Many banks to adopt Ripple XRP as a liquidity solution as 2018 ends, Garlinghouse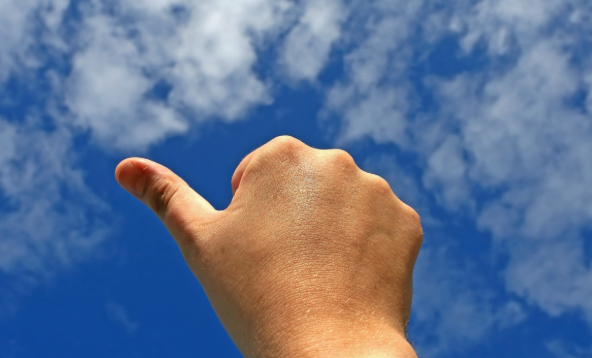 Many of us have been questioning how the future will look like for the third best cryptocurrency of the market by performance, Ripple (XRP). Well, it all seems we may be getting all the doubts cleared soon, as the CEO of Ripple, Brad Garlinghouse, recently responded this and other questions during an interview conducted by the internet business news channel CNBC during Money 20/20, the global event held in Amsterdam.
In general terms, Garlinghouse made very clear what are the thoughts of Ripple for the present and coming year when it comes to the adoption of the XRP token, and additionally, commented on the lawsuit a crypto enthusiast made against Ripple (XRP) claiming the company incurred in a violation of the U.S. security laws. Let's see how it goes!
The future of XRP and other coins in the market
In the interview held by CNBC, Garlinghouse established that by the end of the year the company expects major banks to adopt and start making use of their product xRapid, a liquidity solution that integrates the XRP token. The same way, by the end of 2019 he counts with at least a dozen of banks using the token ecosystem and liquidity.
When asked about his opinions on the immense offer of cryptocurrencies in the market, he expressed that there is an incredible amount of tokens designed for no reason currently. He continued by saying that every day it can be seen a bigger deployment of Initial Coin Offerings for tokens that actually don't solve any existing problem, which is why he considers that by the time of 10 years the offer of the market with respect to cryptocurrencies will be only a vast 1% of the current panorama.
Garlinghouse opinions on the Bitcoin vs. Ripple comparison
Garlinghouse specified he thinks some of the top cryptos in the market such as Bitcoin (BTC) and Bitcoin Cash (BTH) will have an essential role in the future of the virtual coins. He said what we are seeing is a "specialization of different types of ledgers." However, he also cleared that if he were to compare, he would note XRP has definitely the lead in front of Bitcoin (BTC) which has proven to be slower and more expensive.
As a matter of fact, according to the website blockchain.info, the average transaction for Bitcoin as of today is 42 minutes, and the fees charged for those transactions can vary from 3 to 30 dollars. In relation to this, Garlinghouse said that 42 minutes might look too fast if we compare that to what it lasts an operation in the banking industry currently but not if we compare it with the thousand times faster Ripple, which lasts only 4 seconds per transaction.
The lawsuit against Ripple
A lawsuit was recently filed by an XRP user claiming Ripple was violating some of the laws established by The Securities and Exchange Commission (SEC). The plaintiff who is identified as Ryan Coffey lost an amount of XRP tokens on January 6, 2018, a fact that led him to establish a lawsuit arguing Ripple had primarily deployed a "never-ending ICO".
Regarding this, Garlinghouse established that Ripple is not a security, and he specified that the fact was not going to be questioned or changed by one lawsuit. He continued by saying "Owning XRP doesn't give you any ownership of Ripple equity," and that's something all of the users should be aware of.
To conclude, when he was asked if potential regulations were a concern of the company, he responded with a big no. Garlinghouse said,
"One of the reasons Ripple has enjoyed such momentum is we have been working with regulators"
For the latest cryptocurrency news, join our Telegram!
Disclaimer: This article should not be taken as, and is not intended to provide, investment advice. Global Coin Report and/or its affiliates, employees, writers, and subcontractors are cryptocurrency investors and from time to time may or may not have holdings in some of the coins or tokens they cover. Please conduct your own thorough research before investing in any cryptocurrency and read our full disclaimer.
Image courtesy of Pxhere.com
Can Tron (TRX) follow in the Ripple (XRP) footsteps?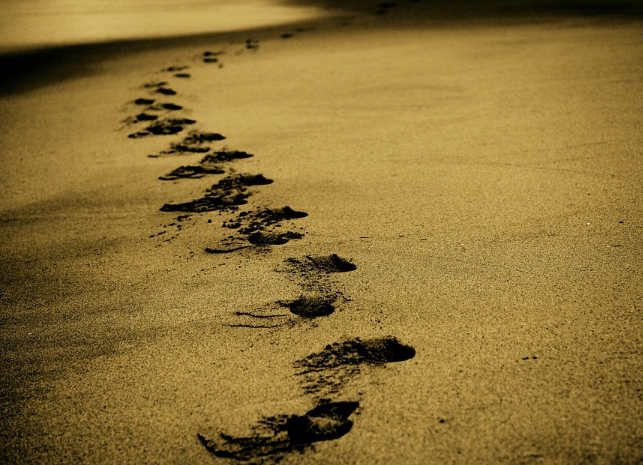 It's no secret that the cryptocurrency markets have been in an overall slump, especially when you consider all of the bearish action for bitcoin, ethereum, and altcoins, in 2018, compared to the incredible bull run of 2017.
While many people believe that this is simple consolidation, others paint the narrative that many are unsure about real-world applications for blockchain technology and whether institutional money will flow into cryptocurrencies at all.
Ripple is undoubtedly changing that narrative, recently surging over 80% thanks to its developments and partnerships with financial institutions.
It even briefly took Ethereum's spot as the number two coin by market capitalization, in a price rally that confirmed a trend reversal and stunned many investors and traders in the cryptocurrency community. The price eventually decreased as Ripple returned to the number 3 spot concerning market cap, but the price movement certainly made a statement.
There are those who have been wondering whether Tron could make a similar move eventually, considering it is a project that has decreased dramatically in market cap, and many consider the coin oversold.
The fact that Ripple made an 80% move that quickly gave hope to other altcoins, and comfort to the cryptocurrency community that may be in the red that not only was it possible to break even again, but all was not lost in the markets, and that they can begin hoping to profit, in the long term.
Electroneum (ETN) rises by 32% amid the mobile remittance app beta launch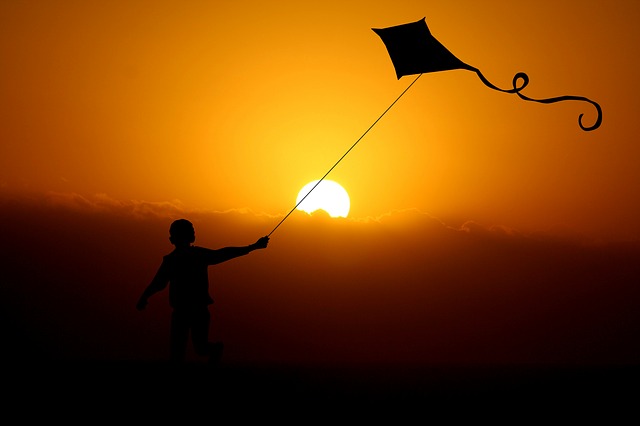 It's been more than ten months since the bear's hug has crushed the cryptocurrency markets. That's why it's refreshing to report on a blockchain project that is currently increasing in value. Ironically it's not only one of the big boys (Bitcoin, Ethereum, etc.) that are suddenly doing well. It's Electroneum (ETN).
Electroneum is a blockchain technology project which includes a digital asset called ETN. It's based on the idea of harnessing the power of mobility and combining it with the cryptographic technology that lies behind cryptocurrencies. In fact, mobility is so crucial in Electroneum that users mine coins using their mobile phones instead of computers or dedicated hardware, as it happens with other minable tokens.
Mobile micropayments are also at the heart of Electoneum's goals, and the project recently released its mobile payment application, in a beta-testing stage. And it seems to be working very well as testers report good news from all over the world about the way the app works and delivers the service it's supposed to do. All those good news are driving ETN's price up.
Just in the last 24 hours, ETN rose 32.38 percent in price – that much in a single day for a coin that's not even in the top 50 cryptocurrencies list, is a thing worth appreciating. It went from $0.005203 to $0.008962 in fewer than forty-eight hours. This coin is having…
Key factors why we may see a big Tron (TRX) boost shortly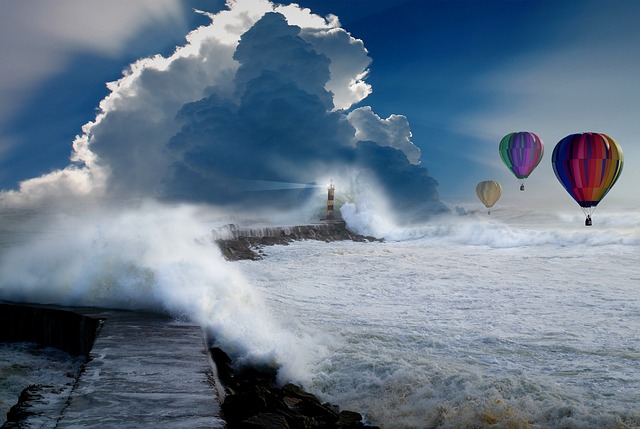 Tron is a decentralized platform that makes use of a Peer-to-peer system for its network. The platform aims to decentralize the web and also change the content (entertainment) industry.
Talking about the blockchain project's history, Tron was created by Justin Sun – a protégé of Jack Ma. At the moment, lots of contents are managed by middlemen such as Facebook, YouTube, and the likes. But Sun aims to create a system that helps content creators have full ownership of their contents (and of course earn more as there won't be any middlemen).
Subsequently, Tron aims to liberate the entertainment industry and the contents that are shared in it and also by making sure that there is a system where data can't be controlled (the true decentralization and security).
It is important to know that Tron (TRX) is also a platform that permits the distribution of digital assets exchange and market forecasts.
What are the advantages that Tron (TRX) brings to the table?
Tron has lots of advantages. Its team of developers is top-notch, and it also has a futuristic leader: Justin Sun. Tron is a platform that helps content creators; its users are eligible for gains distributed by the platform.
Clearly, this blockchain platform was created for people with a great interest in the entertainment world. It is worth keeping in mind that Tron has launched a series of projects that benefit not only the platform but also its…