Mega Moolah's €18,589,210 jackpot is waiting, will you win it all?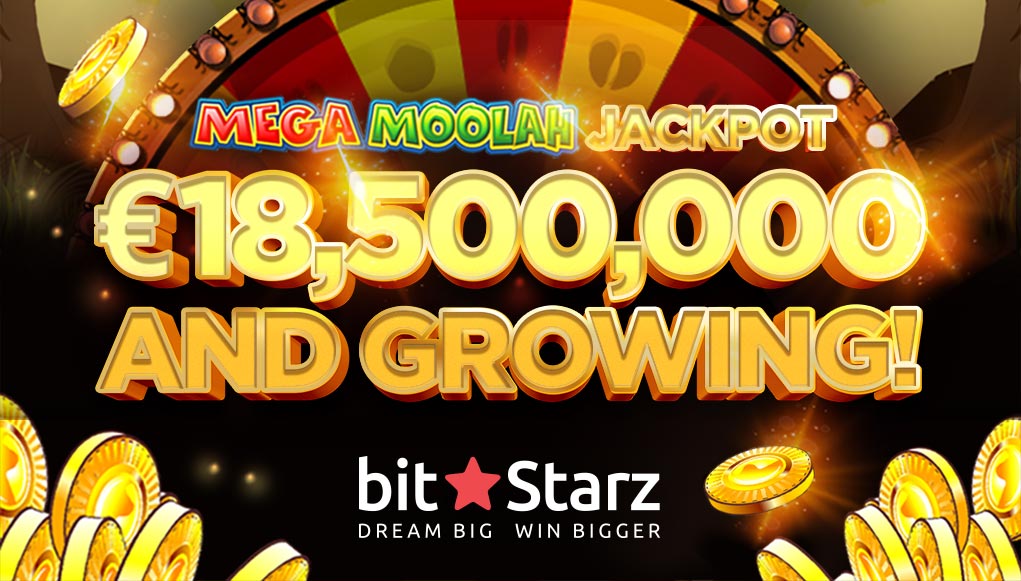 It doesn't get any bigger than this, as Mega Moolah's jackpot is locked, stocked, and ready to blow. Standing at a staggering €18,589,210 and growing bigger every minute, one lucky player is going to win a truly life-changing sum of money from a single spin. With the excitement reaching a fever pitch, if you want to be in with a chance of winning this monster jackpot, make sure you head on over to BitStarz today!
We have a game selection that features more than 1,600 amazing titles, but Mega Moolah is – and always will be – one of the most popular. So, what's made this game such a long-standing fan favorite? Well, where do you even begin? Featuring 5 reels and plenty of roar, this game sends players on an African adventure from the very first spin. That's not all, as Mega Moolah has a progressive jackpot that's allowed several players to ride its reels directly into the history books.
Since its launch 10 years ago, it's paid out over half a billion to players, with some even grabbing jaw-dropping eight-figure payouts. 10 million, 8 million, 5 million, 7 million, 9 million, 11 million, and so much more have been awarded through just single spins. Online casino players have never seen a game quite like Mega Moolah before and they likely never will again. The biggest Mega Moolah jackpot of £13.2 million was won by British soldier Jon Heywood back in October 2015, but the next jackpot winner will smash this record.
€18,589,210, do we need to repeat this figure? Now is the time to spin the reels of the hottest online slot in history. Head on over to BitStarz today to start rocking the reels of Mega Moolah and making your claim to history.
Not a BitStarz member yet? Don't worry, as there is still time register and start spinning for the big bucks in Mega Moolah. Register today and not will you have instant access to the monster jackpot everyone is talking about, but we'll also give you a welcome package that includes up to 5 BTC in bonuses and up to 200 free spins!
Mega Moolah's monster jackpot is waiting, but you have to spin it to win it!
For more information about on Mega Moolah's monster jackpot, along with everything else BitStarz has to offer, please contact Srdjan Kapor at srdjan.kapor@bitstarz.com
Press contact:
Srdjan Kapor
Marketing Manager
Taking the Booming Cosplay Industry to the Next Level with Tokenization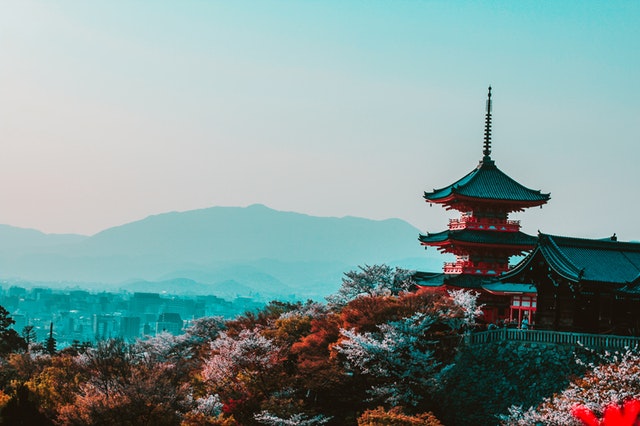 In the past couple of decades, some aspects of Japanese culture have begun to spread like wildfire through the rest of the world. Foremost among them is the fascinating and thought-provoking world of Japanese comics and animation.
At the same time, it's become increasingly popular for fans to interact with each other and express their enthusiasm for manga and anime through cosplay, where people dress up as their favorite fictional characters or even create their own.
In fact, cosplay has grown to be a jaw-dropping $45 billion industry, with no signs of slowing down anytime soon. However, the industry and its participants aren't without problems.
At the top of the list of issues holding the cosplay industry back are those associated with copyright and revenue sharing. As with most any global industry, there is inefficiency due to language barriers, different currencies, and varying regulatory guidelines for intellectual property.
So, how can blockchain technology help? There are a handful of answers to that question, actually. A few are:

An immutable blockchain can be used to store records such that there is no longer any doubt about a piece of content's original creator.

A blockchain can securely store and track user's digital IDs in order to discourage harassment and other nastiness that prevails on online media forums.

…
The race for No. 2: Ripple's XRP is growing, and Ethereum is shrinking. Why?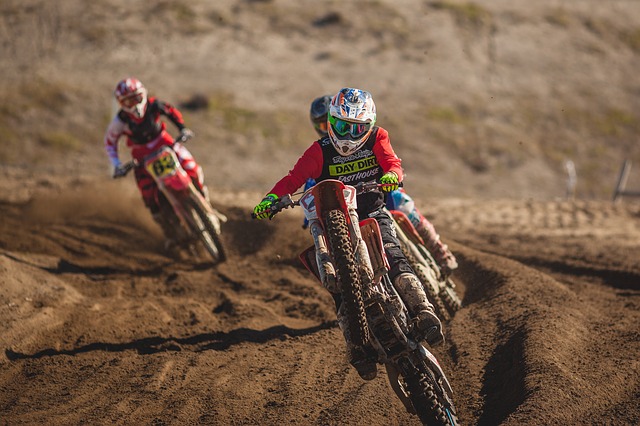 Over the last three weeks, Ripple's XRP cryptocurrency has been raising in price slowly but steadily. As we write this article, it's trading in green numbers at $0.422 even during the current bearish run of the market, which means despite regular market dips, it's doubled its price in a relatively short time.
Moreover, for some days during the recent period, it's been the world's second coin, beating Ethereum. But will that be consistent? Should Ethereum be worried? Well, maybe. Ripple advancements and XRP's massive growth is undoubtedly putting Ethereum's dominance in question.
Ethereum came live in 2015, and it quickly became the most crucial blockchain in the world, second only to Bitcoin. It became the dominant platform for smart-contracts and many of today's most exciting blockchain technologies came to life using Ethereum's operating system (Tron and EOS are the primary examples).
But now, Ripple (XRP) grows while Ethereum is shrinking
Before this September 18th, the gap between ETH and XRP was huge. Ethereum's market value more than doubled that of Ripple's. As we write this article, the difference among both assets is around three billion (17 vs. 20 billion). If things keep moving in the current direction, this gap could close down, and even reverse in the next few weeks, if not sooner.
The recent XRP bullish run is the highest it's ever had. It went up by 200% in fewer than four days just a couple of weeks…
Just In: Ripple partner Santander expands its reach using SWIFT GPI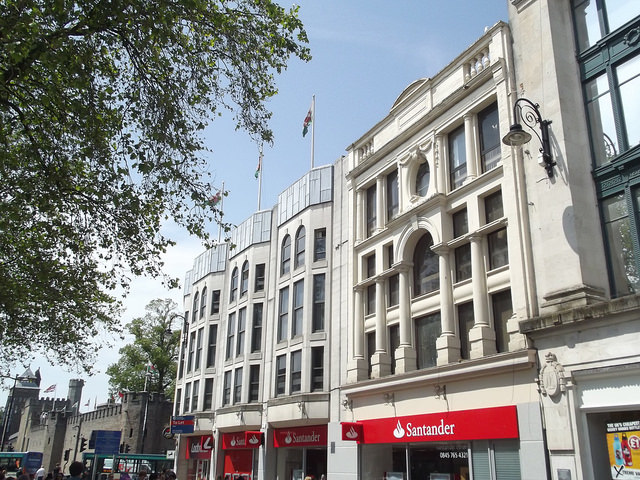 There is a lot of buzz around Ripple and SWIFT concerning a possible partnership. However, this buzz around them has become more intense as Ripple's partner, Santander, partnered with SWIFT to launch its services in countries such as Argentina, Poland, Spain, and the United Kingdom. The announcement came in today. The Spanish banking giant also plans to expand its services to further countries in 2019.
It is also important to know that there are high anticipations that Ripple may announce a breathtaking announcement during the forthcoming SIBOS 2018 Conference which is held by SWIFT, and set to take place in Australia.
The event is slated to hold on the 22nd to 25th of October. The main reason for the speculation that Ripple and SWIFT will be partners is since many FinTech companies – including banks – are using SWIFT for global cross-border remittances, and on the other hand, Ripple's technology is becoming predominant to aid cross-border payments.
As a result of the partnership between Santander and SWIFT, Ripple's community now see the opportunity that there may be a probable connection between Ripple (XRP) and SWIFT. This can also be attributed to the fact that Santander itself is in close partnership with Ripple, as it created OpenFx, which runs on Ripple's blockchain protocol.
Santander believes that its partnership with SWIFT will help it deliver "rapid and frictionless cross-border with fast payment tracking."
Eva Bueno Velayos, the GTB Head of…